I was already late for dinner, and I'd come home to tell Dave I'd be a few minutes more.
"I have to grab the SD card from the trail cam," I told him.  "It's been there for two weeks now."  It didn't matter that I'd just come back from an hour long walk to the lake where I'd snapped photos of the eagle on her nest and of the loons staking out a nesting spot.   Or that my parents had arrived to open their camper and I'd promised to feed them lasagna 15 minutes ago.
He sighed.  But good sport that he is, he waved me on.  "Hurry back," he said.
Yeah.
I did plow through the brush to the trail cam, crunching and crashing as I made my way through the underbrush. I cringed whenever I stepped on a twig.  And there were lots of them.  But hey, my boys and parents were hungry!
I flipped one of the clasps to the trail cam.  I flipped the second.  Then I looked over my shoulder at the fox den.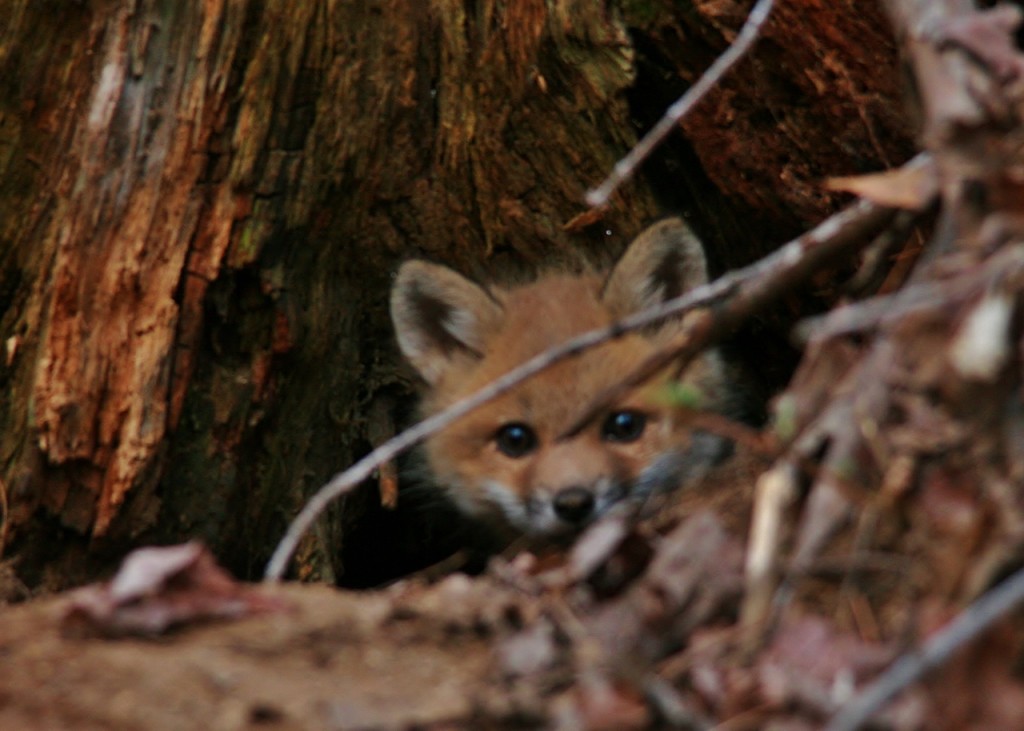 And all thoughts of supper and company and promises made to my hubby, were lost in those adorable black eyes.
There are two opening to the den and a little face appeared in each of them.  I forgot about the SD Card and raised my camera to start snapping away.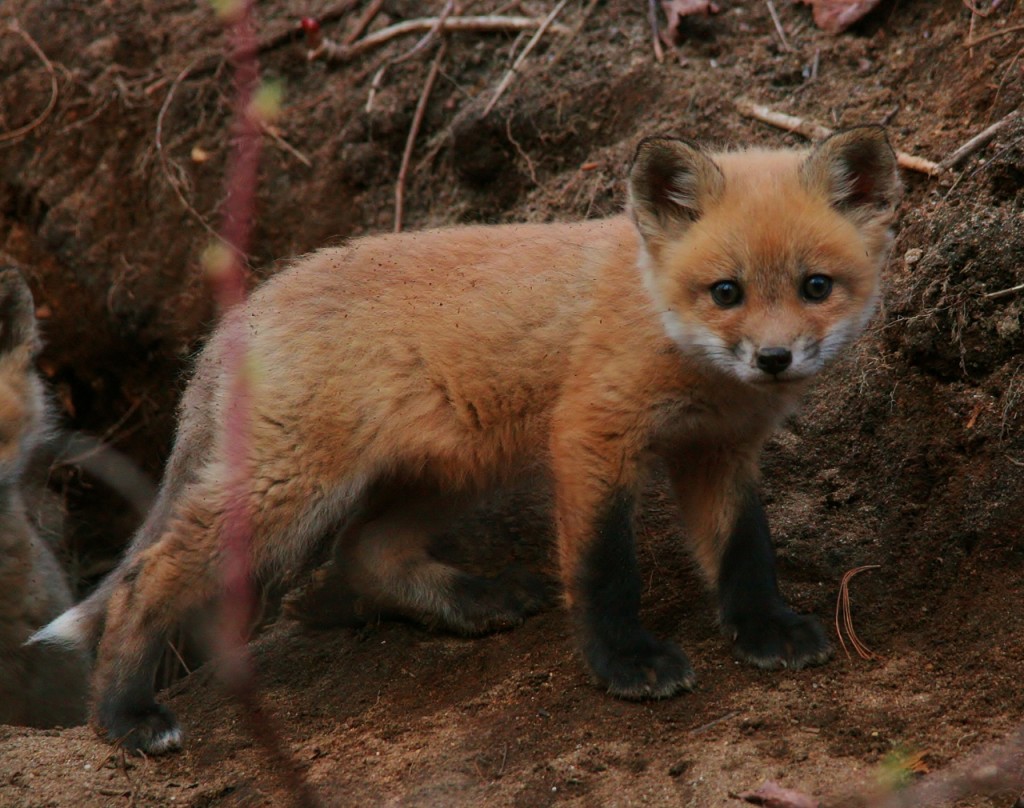 Look at those black socks!  And those eyes!  I can't get over those eyes.  Whenever I moved, the cubs would duck back in the hole.  But eventually, they stayed outside the den, still not really venturing more than a few inches away.
Remember, I have a really large lens and these are cropped, so I'm not as close as they make it look.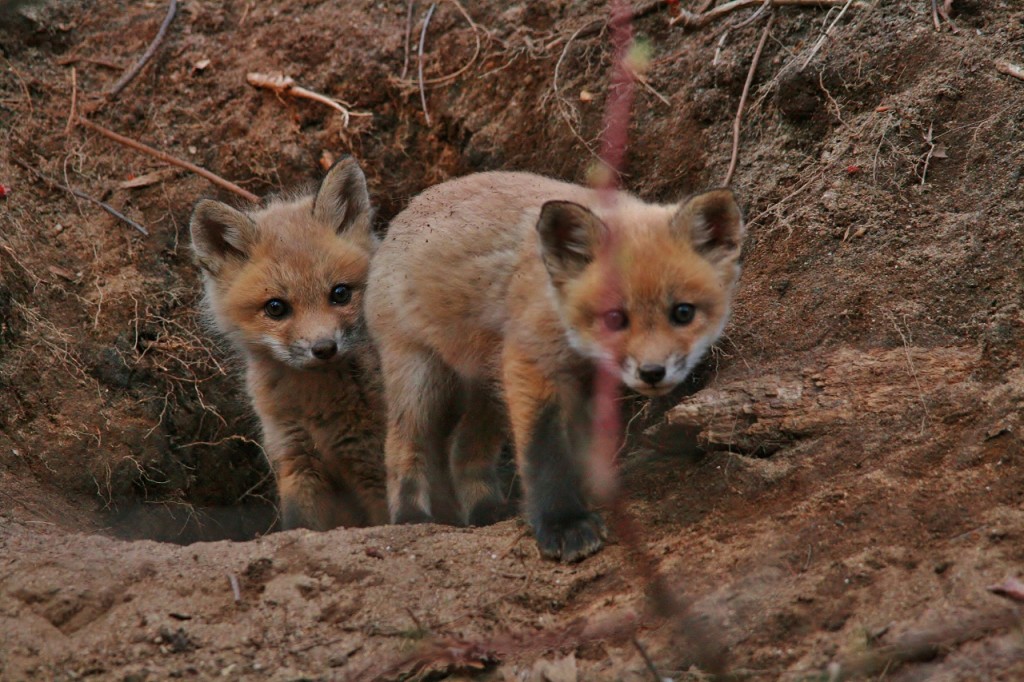 I'd only snapped ten pictures and I thought, I really should go.  So I traded out SD cards, and shut the trail cam with an unintended snap, which had the cubs scurrying for their den again.   I pocketed the SD card and looked up to see this.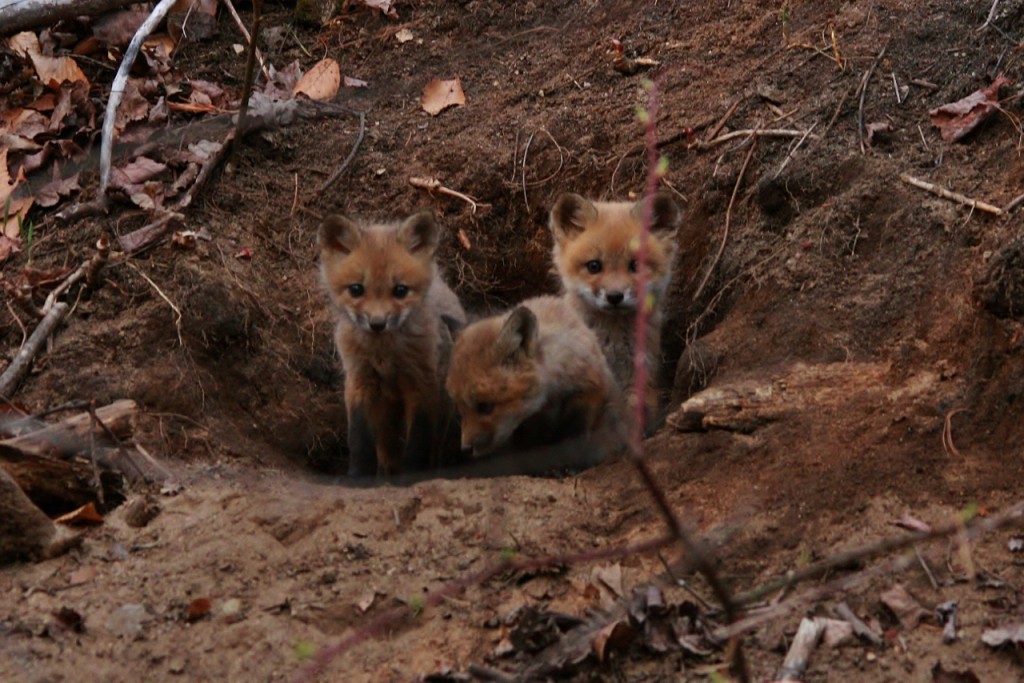 Three!  And where were Mom and Dad?, I wondered.  Later, when I went through the trail cam, I could see that they are leaving their cubs alone right now, in order to bring back food more frequently.
I snapped a few more pictures.  The light was fading and the exposure wasn't that great.  AND, I hadn't brought my monopod with me . . . my hands were shaking so!  Still, I managed to catch this photo!
Four!!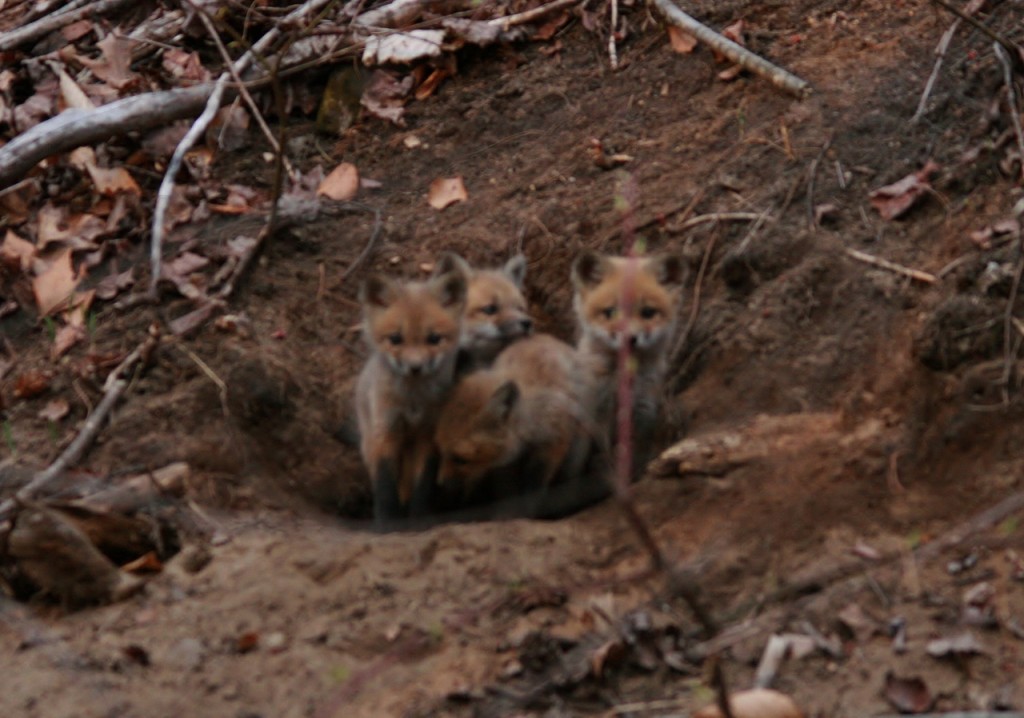 I shooed them inside, then left for home, practically jogging the last half of the walk.  I couldn't wait to show Dave, Ben, Mom and Dad what I'd stumbled upon.
Late tonight, after supper was eaten and the dishes were cleaned, I started to go through the three hundred photos the trail cam had captured. And I couldn't believe my eyes.
I cropped a few for you:
Here's an adult with a baby . . .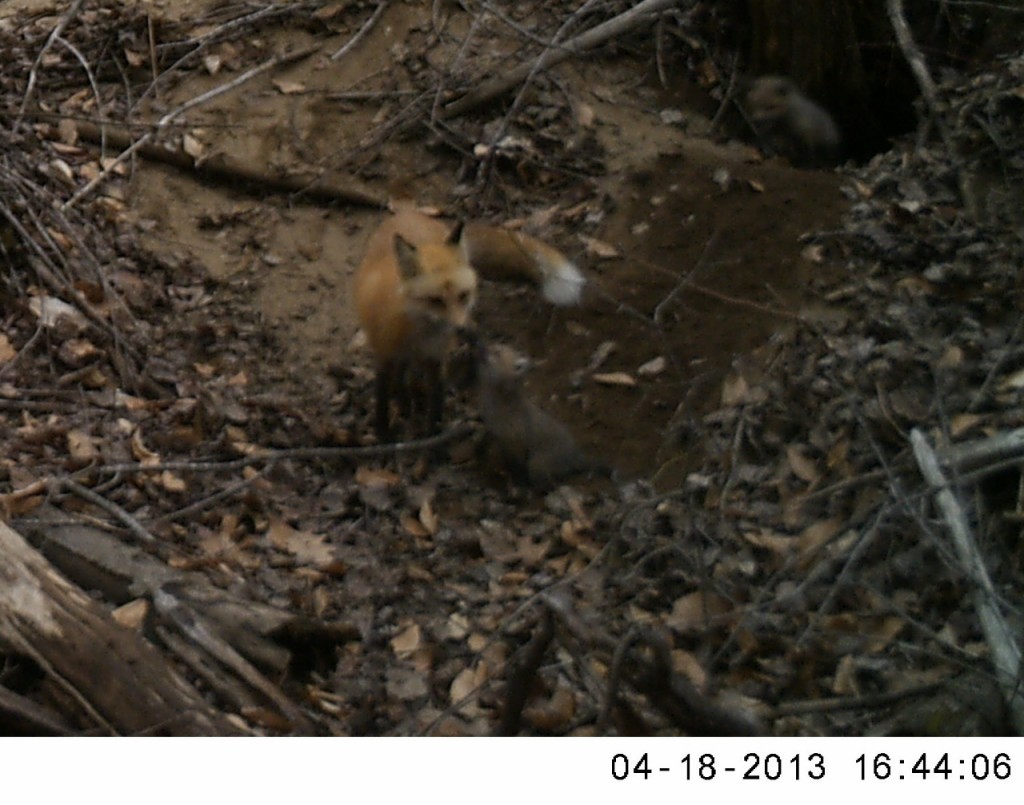 And here!  This is what I wanted to show you.  Can you see it?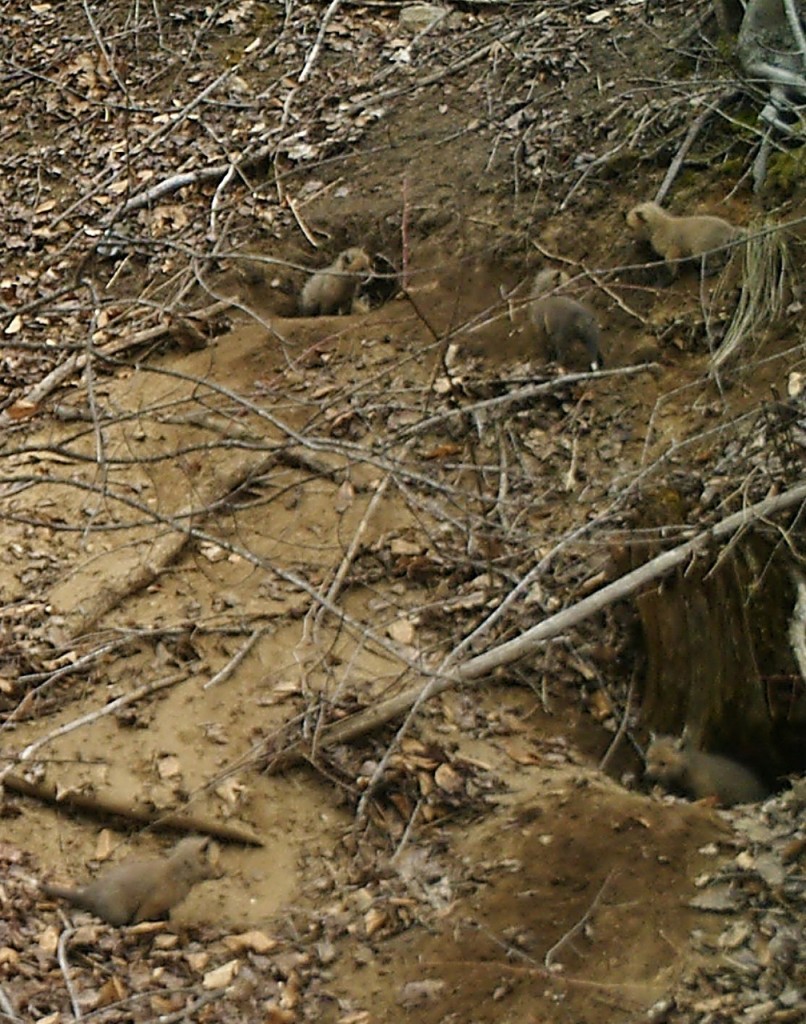 There are five!  Five cubs back on April 18th!  They're so darned cute too!
I'm looking forward to watching these little ones, grow up.