In spite of a busy opening weekend at the campground, I managed to get down to the lake to check on my eagles.  It'd been two weeks since the eaglets were born.  Any day now, I told my campers, we'd be able to see their little gray heads poking up out of the nest.
Everyone was anxious to know how many there were!
It was quite windy at the lake.  So windy, it shook my long lens as it sat on the tripod.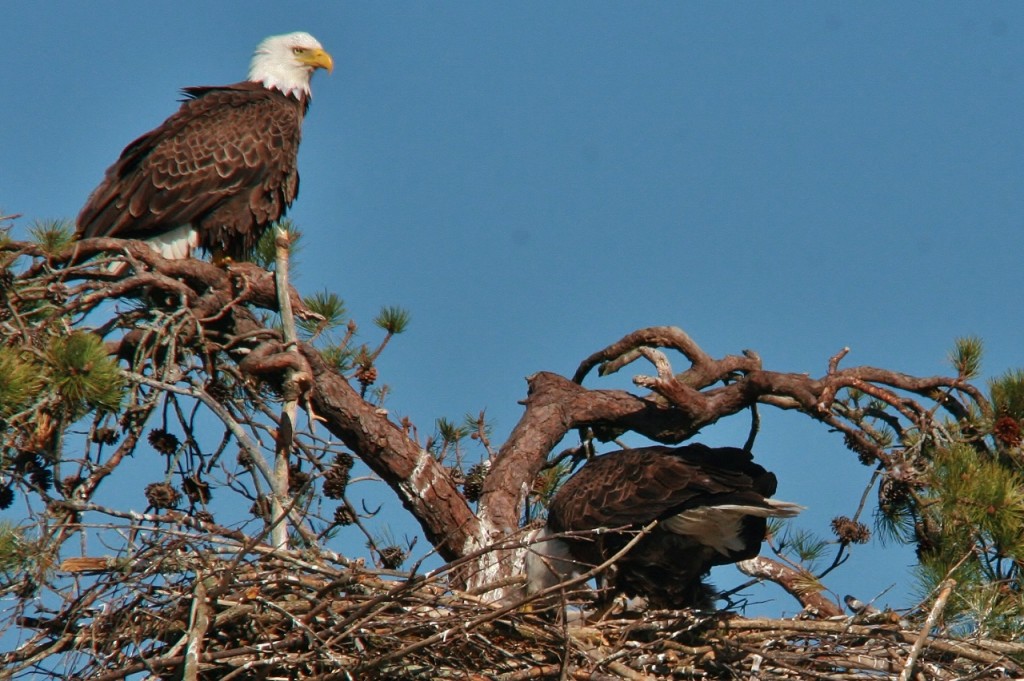 I was pleasantly surprised to see how well the photos turned out in spite of it.
One adult flew in shortly after I got there.  It dropped off a meal for the other eagle to feed the eaglets.  I snapped photo after photo after photo . . . hoping to catch a glimpse.  After about fifty clicks of the shutter, I got lucky.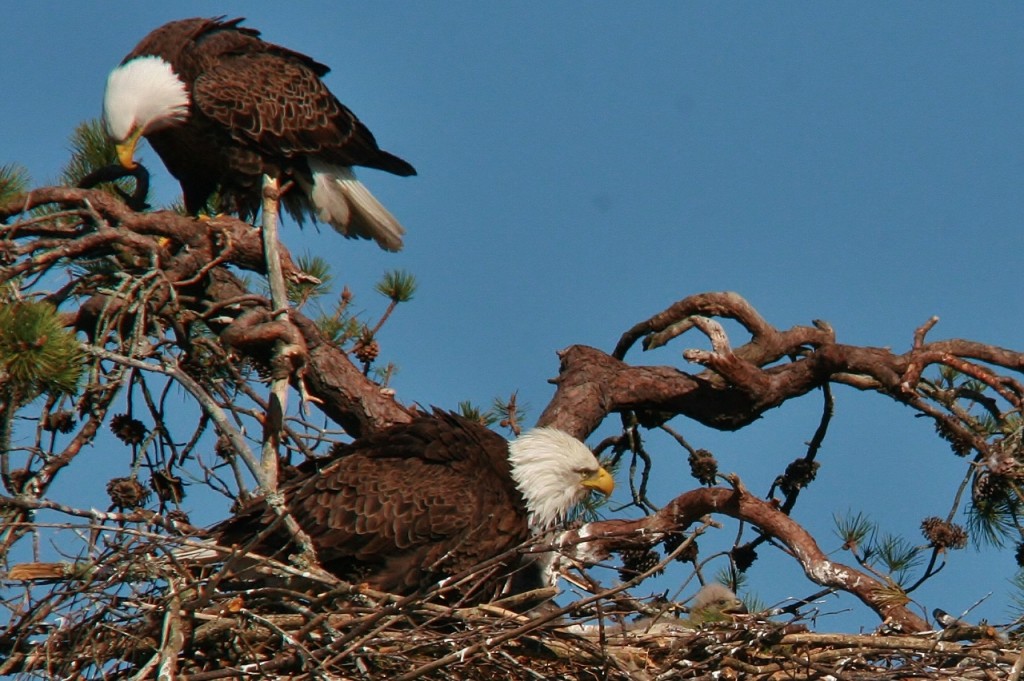 Can you see him?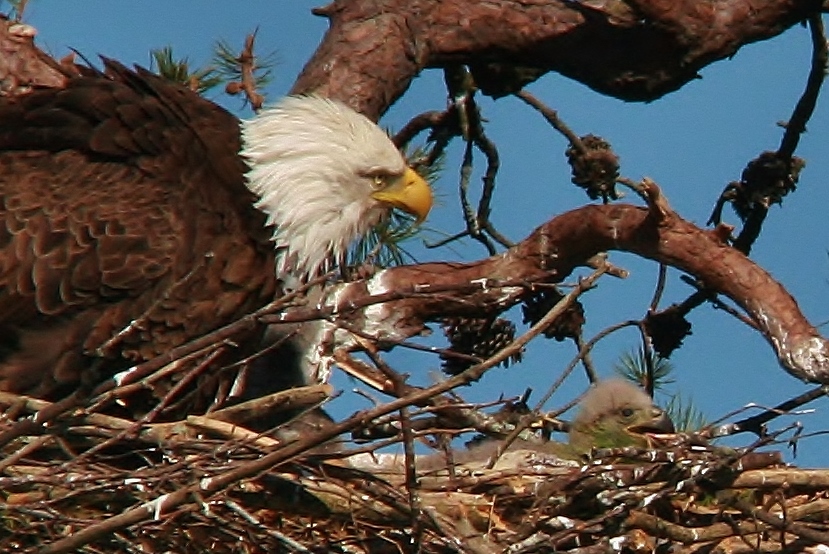 Another fifty photos and I saw this . . .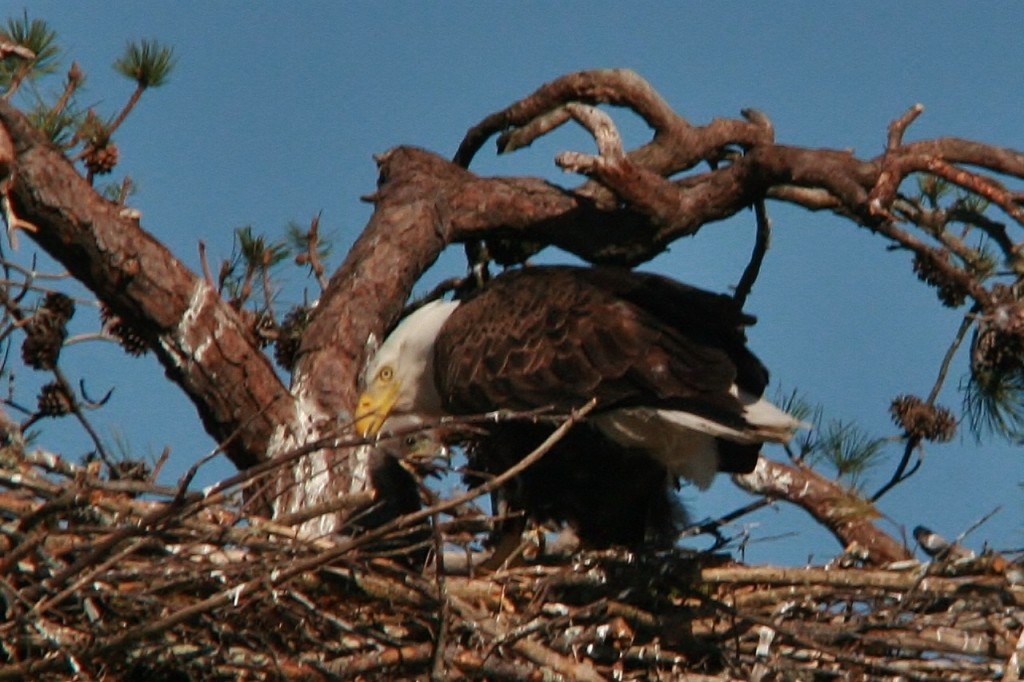 Eaglet number 2!  He looked a little darker to me here, but a friend with a telescope (you should see the nest through THAT lens!)  tells me they're about the same size and color.
Is it any wonder why she sits up there, so proudly?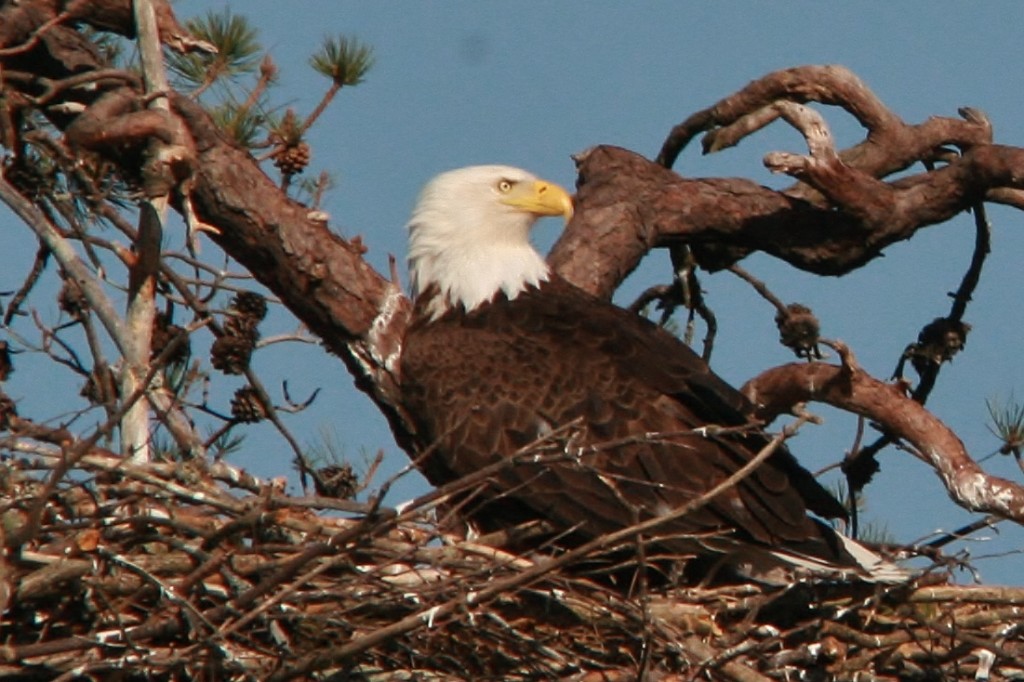 Mom fed them equally, from what I saw.  I'm sure these young ones are going to grow up big and strong.