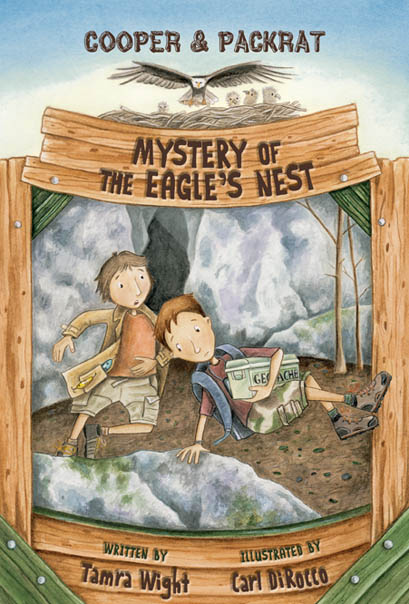 Well, it's official!  Mystery of The Eagle's Nest is off to the printers!
The release date?  August 17th!  We'll be having another book launch here at Poland Spring Campground.  I'll post more details as we get closer.  I couldn't be more excited to share this story with all of you!
So what's next?  I've begun research on Book 3, which will feature fox kits.  It'll be set in late April, early May, so I'm doing my setting research now, taking notes about weather, foliage (or lack of!), what we're doing to get the campground ready to open –
and what the fox family is doing.
I'm lucky enough to be able to do this research first hand, just like with the loons and the eagles.  Two years ago, I found a fox den on the property quite by accident.  You can read about it here.  Those little faces just melted my heart and I knew I had to put them in a story.  I have the trail cam on them now. Up until last week, I had only seen the adults coming and going and bringing furry mammals to the den.
But last Friday, after changing out the SD card from the cam, I walked a few yards away before stopping to safely tuck it into a zippered pocket.  Then I checked my phone.   I was putting it away in my back pocket when I heard a noise, like falling sand. I turned in time to see an adult fox exit the den and shake himself off.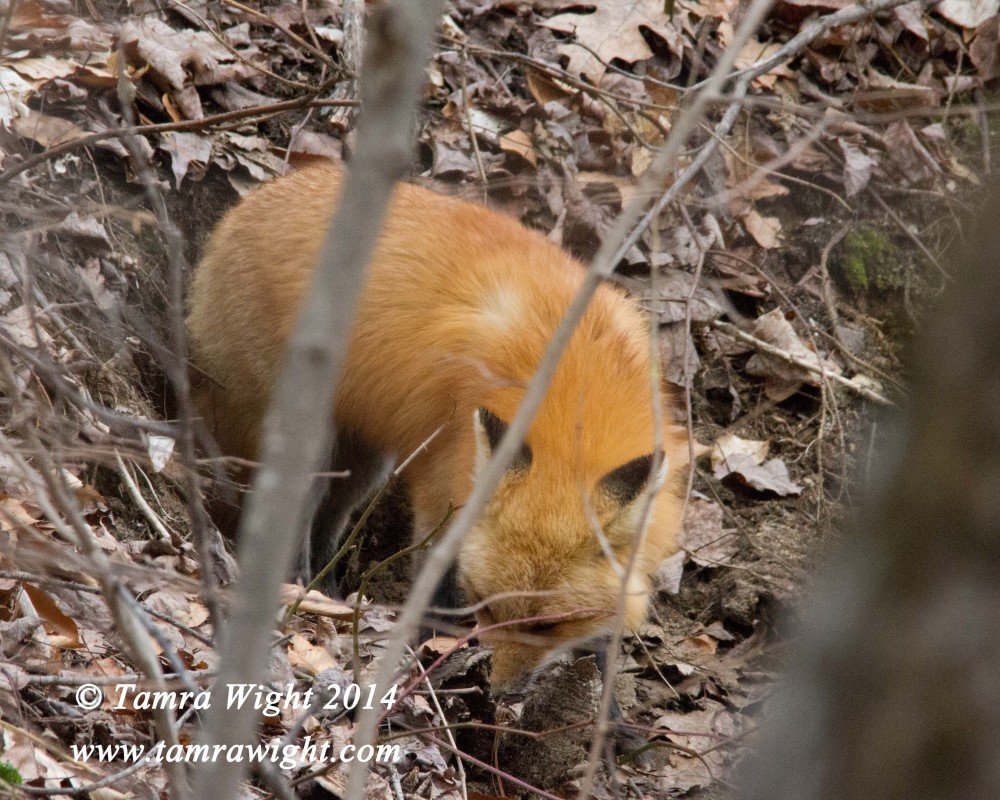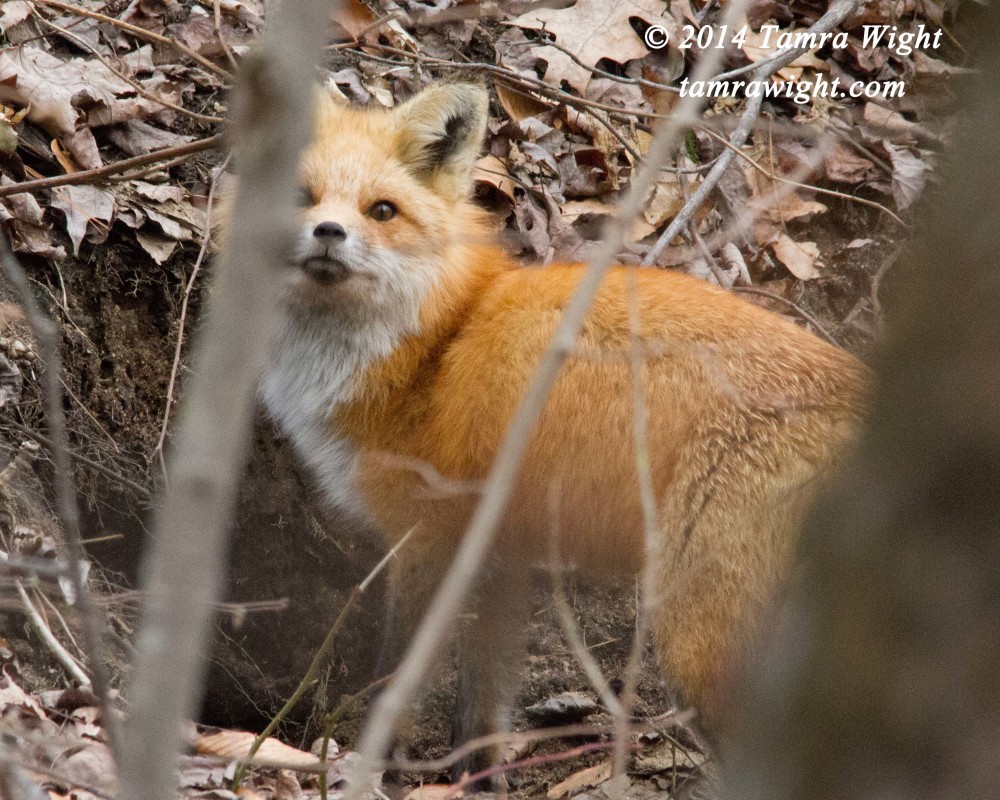 I froze.  How gorgeous, he was!   He sniffed the air, then turned back to the den.  A tiny reddish-brown fuzzball stumbled out.  The adult licked it across the head, then it's back.  Gently it nudged it back toward the opening of the den.
I was so in awe, I forgot to take a picture of the moment.
But sometimes, it's more rewarding just to watch. To soak it up into your memory.
I'll wait a few more days before I collect the SD card from the trail cam again.
And if I'm lucky enough, I might get to see a kit as well.