The official cover is here! The official cover is here!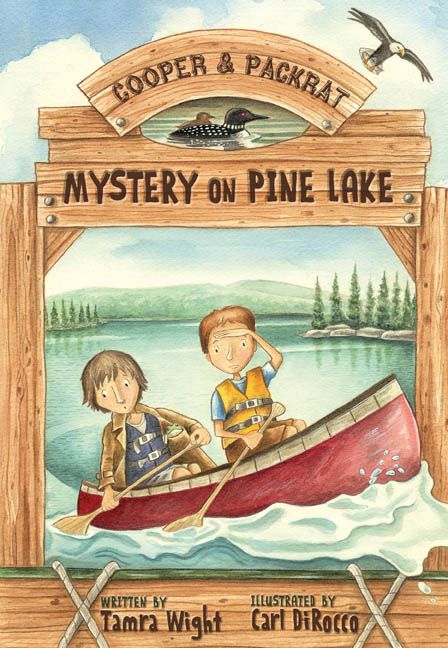 (Insert me, doing a goofy happy dance here)
I'm in awe of Carl DiRocco's art.  This cover is absolutely perfect!  As one of my facebook friends said . . . it says, 'pick me up!'
Here's the blurb Islandport Press chose for the back of the book . . .
LOOK OUT, LOONS!
What kind of person would want
to destroy a loon nest?
Cooper and Packrat are determined to find out.
All they have to do is fend off a bully, clean the
bathrooms, build a raft, find the culprit, get the loons
to come back, save the family campground, and make
sure they still have time for s'mores!
I'm telling you, August can't come fast enough . . .