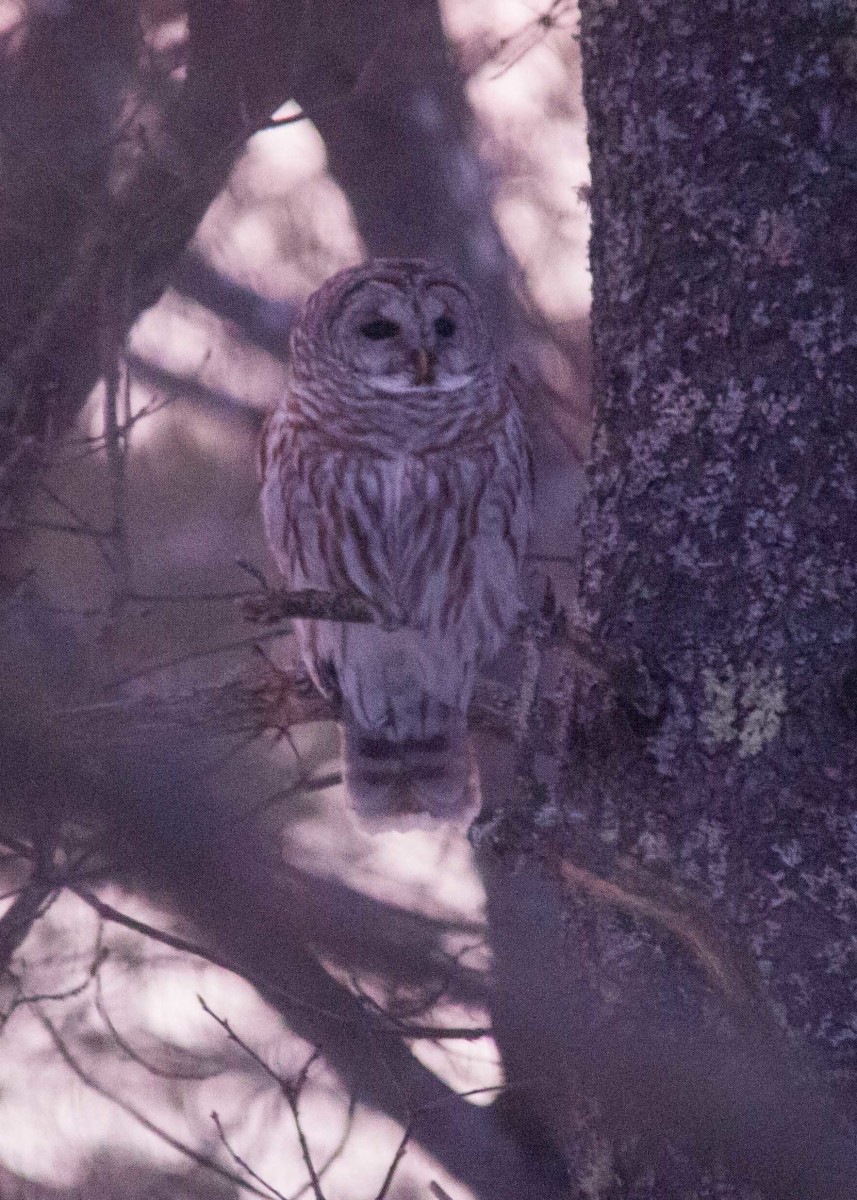 Right at dusk . . . with a pink sunset fading behind him, the owl swooped into our backyard.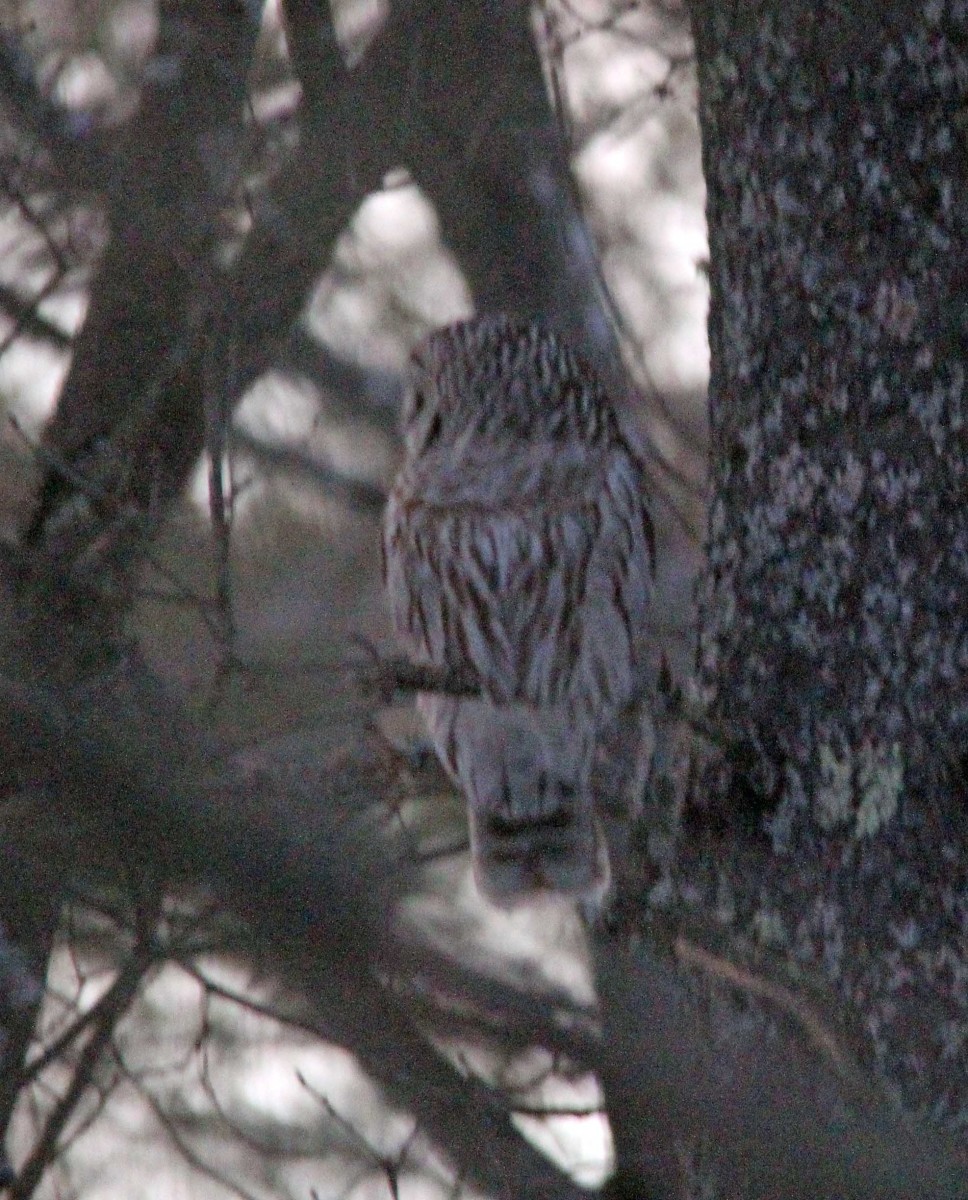 Unlike the other day, when I'd caught a sleepy owl around 3pm, this one was quite active.  He almost didn't look real, as his head swiveled from side to side looking for an early supper.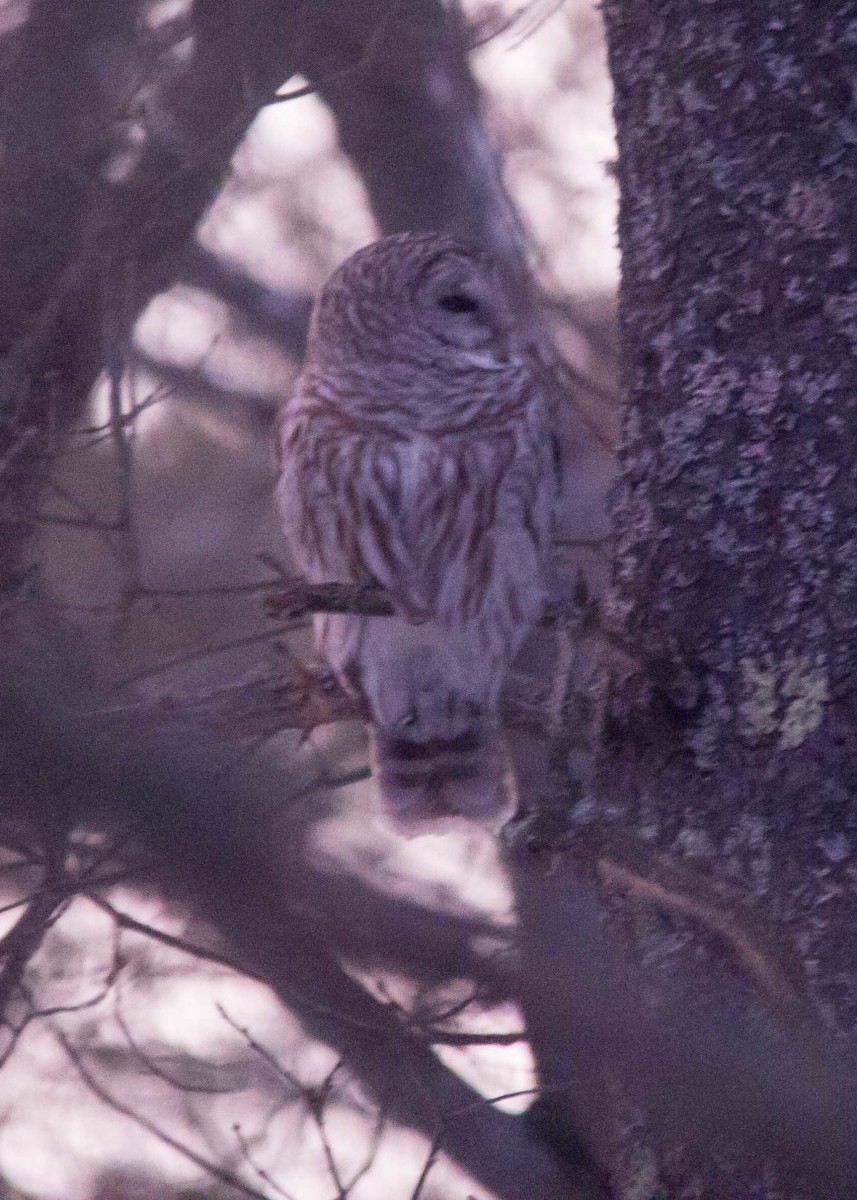 We watched until we couldn't see him through the darkness any more.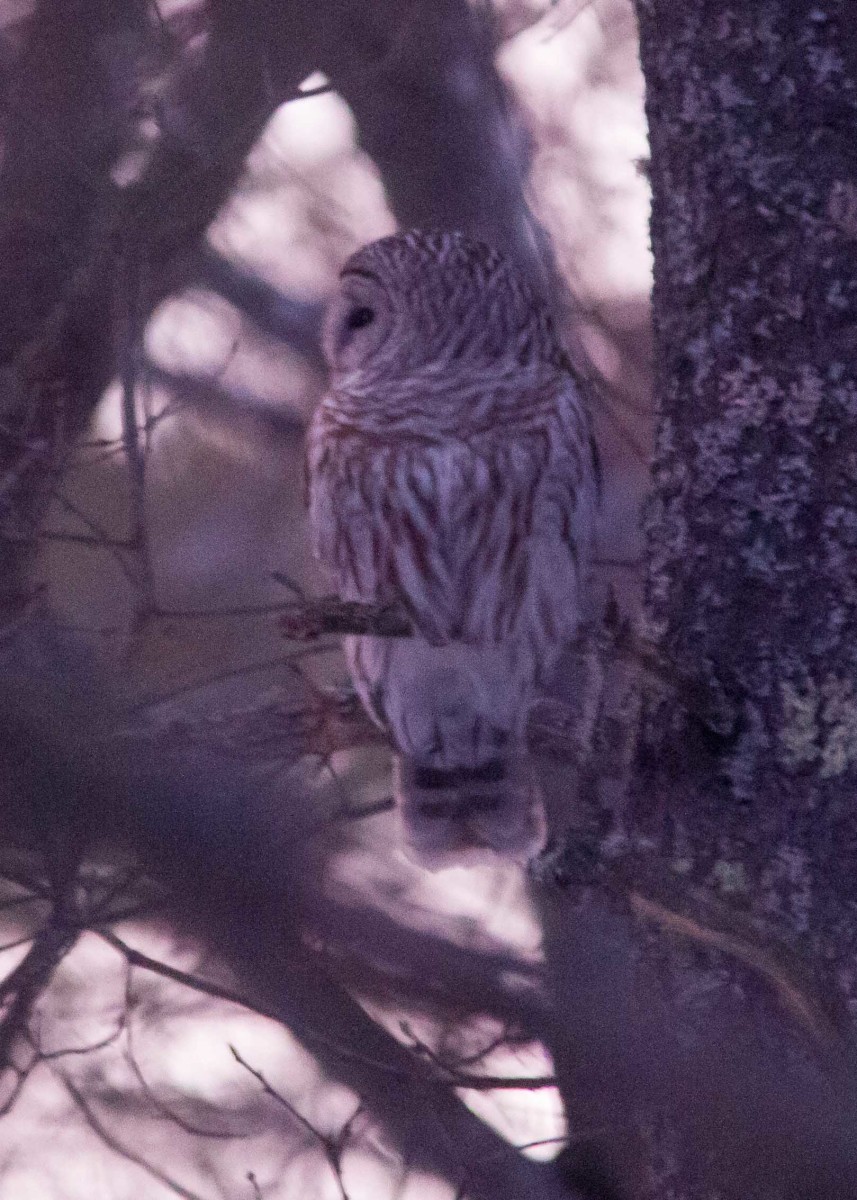 Oh, how I wished he'd shown up earlier so the pictures were clearer.  Still, I was honored by his visit.
Now I can't stop looking out my back window, hoping for signs of his return.