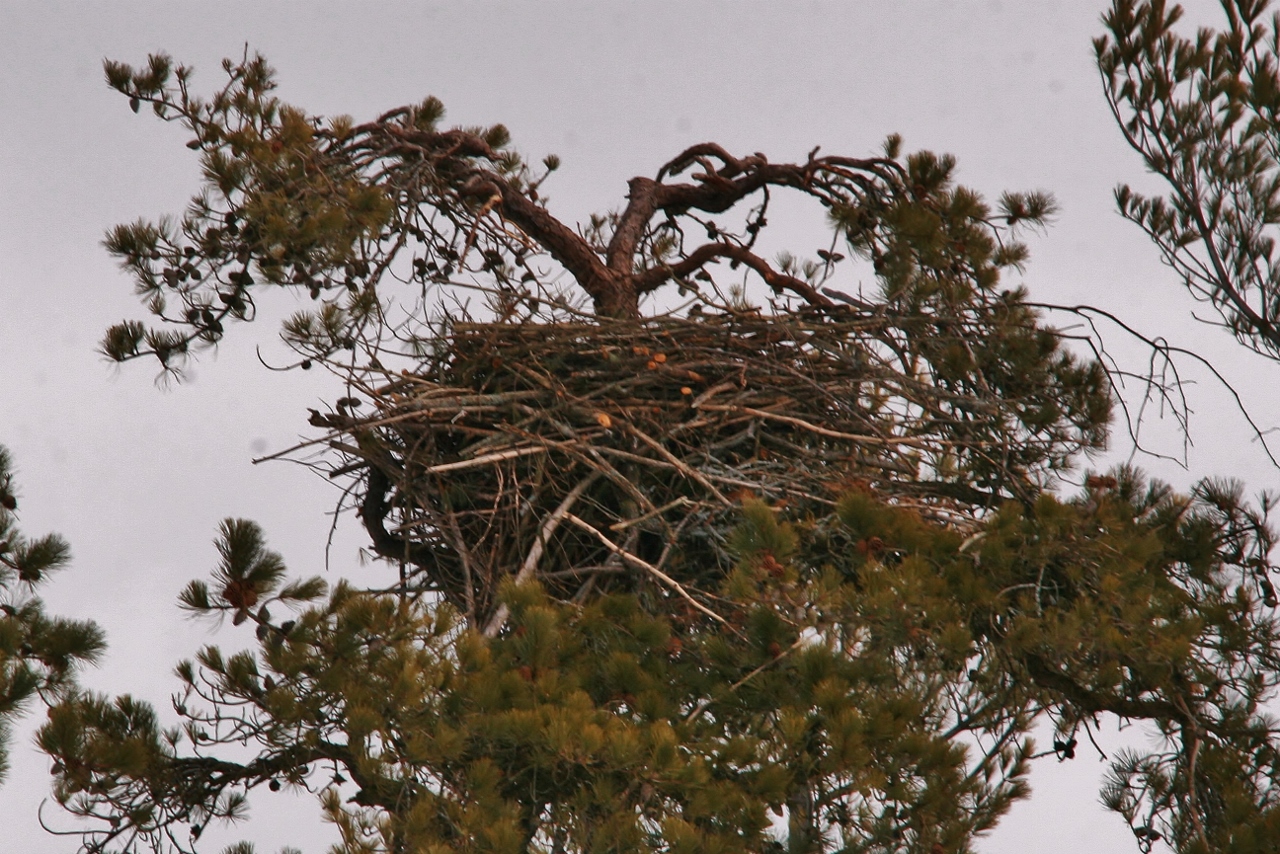 This is the eagle's nest from last fall.
The eagles have been busy.  And not six months busy.  This is how much the nest grew in the last TWO WEEKS!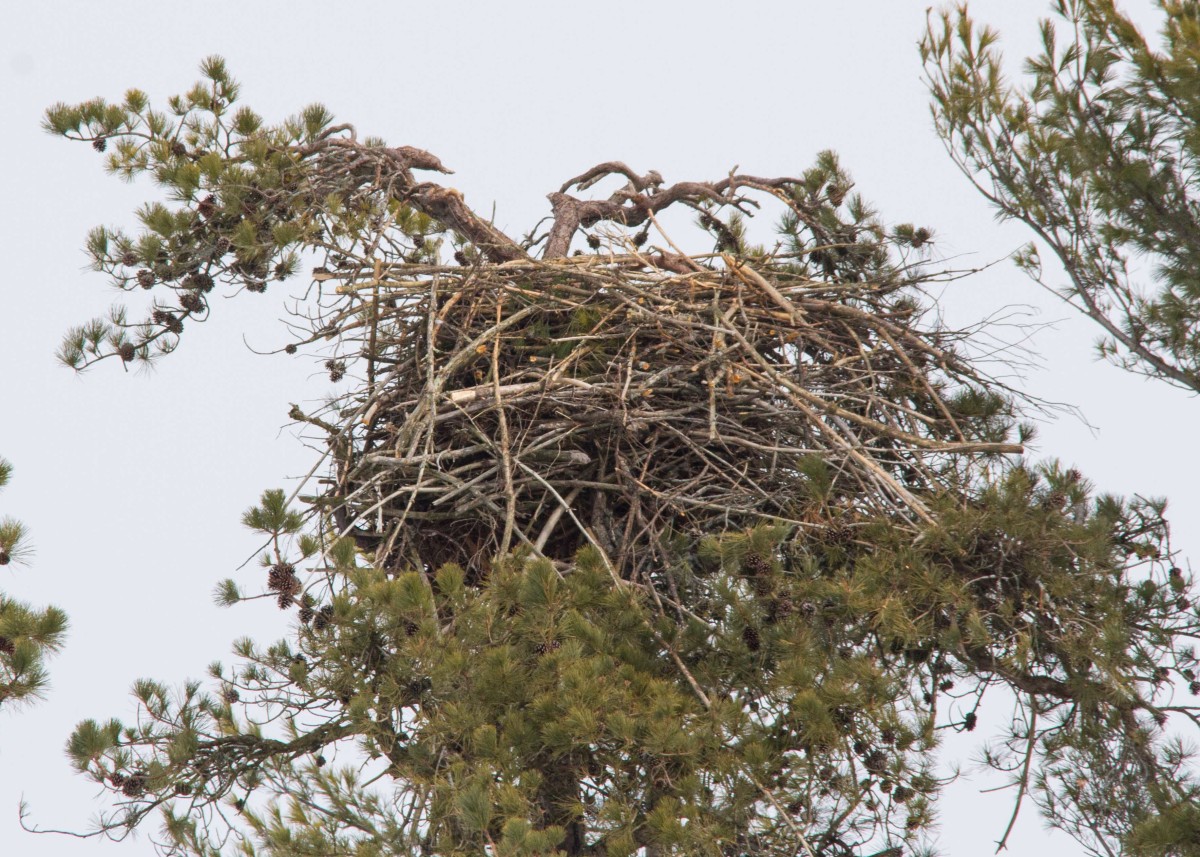 As I headed to the lake today, I hoped to see just one of the eagles.  Instead, at the half way point, I peeked through the trees to see two!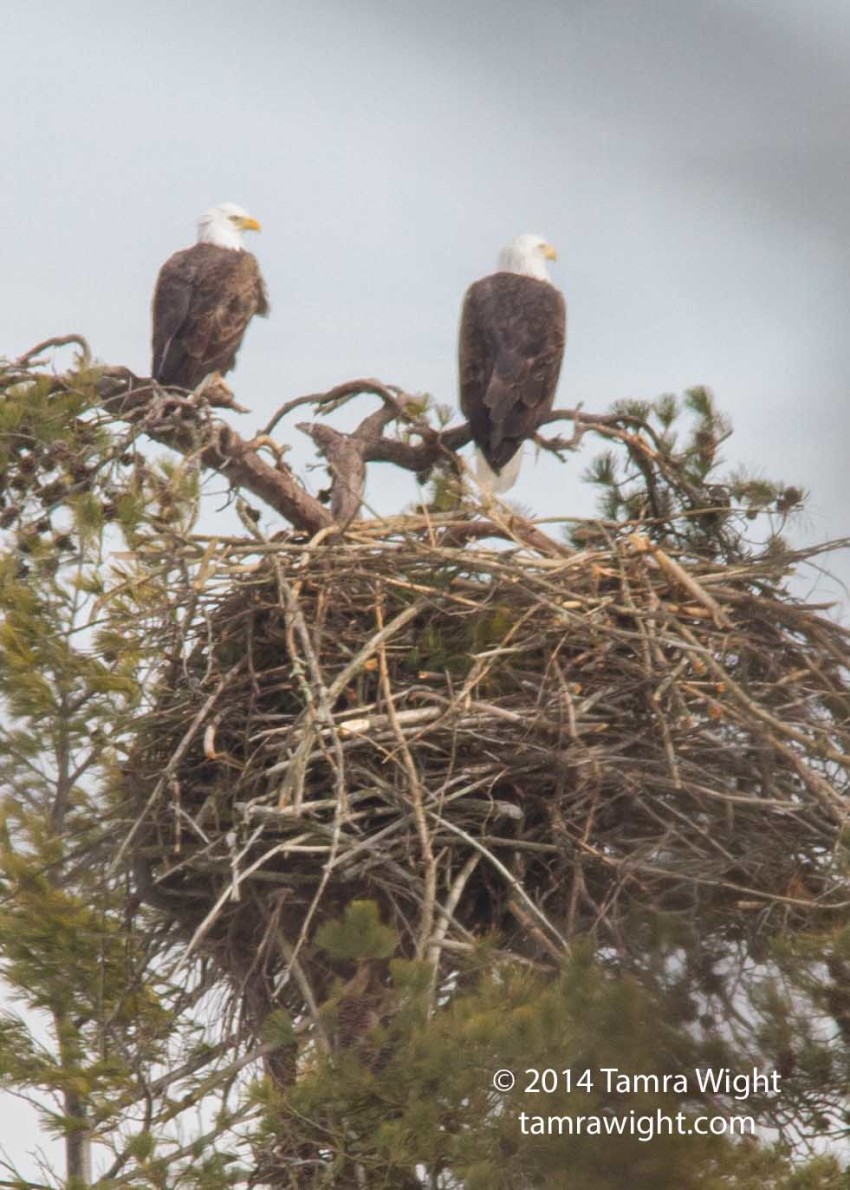 I hurried to get a closer look.  Images of clear, flight photos ran through my head.  I walked on top the snow (which is quite rare nowadays, I don't mind admitting) and I slipped a bit as I tried to get to to the lake's edge.  Cradling the camera, I began to walk slower with one eye on the prize.
Then I hit the last fifty feet.  I crunched.  I cracked.
And the eagle's flew away . . .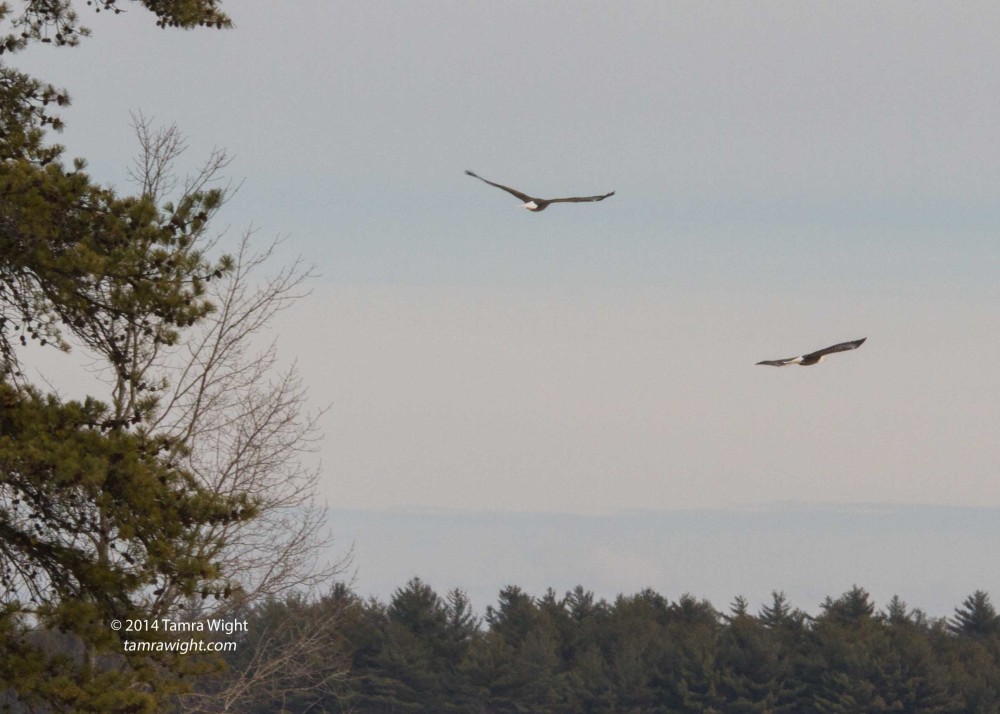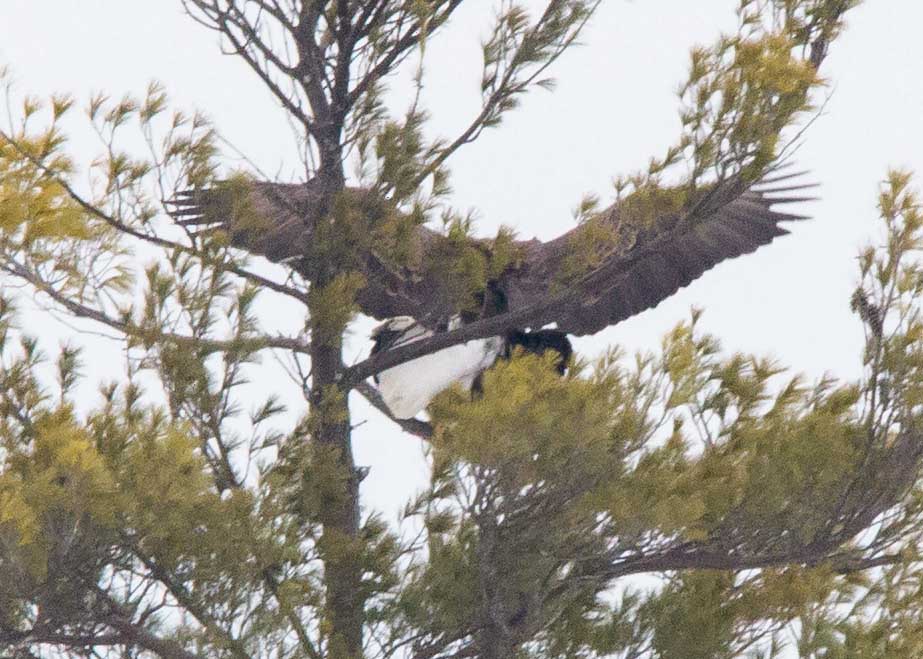 I cannot wait to document our 2014 Eagle Adventure.  Especially with Mystery of the Eagle's Nest being released in August . . .
Come back often for eagle updates!