One of the best things about being an author, with a campground, who writes about kids who live and work in a campground . . .
is that I get to meet my readers right in the midst of my inspiration for the series.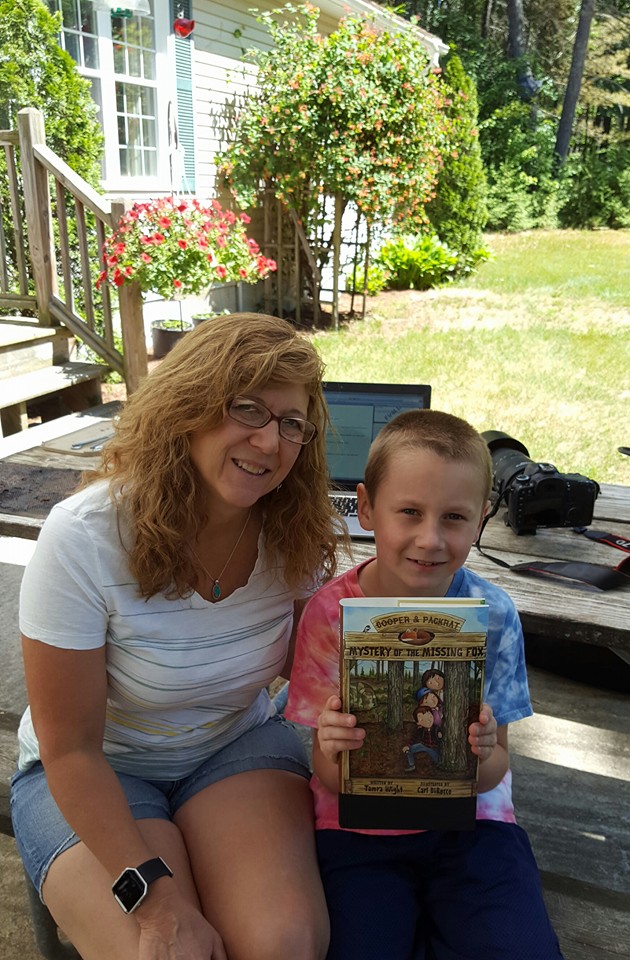 I love to talk to them about how I found the foxes that very first time, and how it was the inspiration for Chapter 1 in Missing Fox.  I love to tell them where they might see a loon on the lake or the eagles feeding on a fish.
Last week, my godsons came to visit. They asked if there were any hiking trails. I told them that if they went to the back of the playing field, they'd find a trail. . . .
a red-blazed trail.
Their eyes got wide.
"Just like in the book," I added.
They took off running.
If you're a reader and you come to Poland Spring Campground, please be sure to ask for me.
I'd love to meet you, too.  And sign your books.