The lake was pretty choppy today, but it didn't stop me from kayaking out to find the loons.  I'm still a little worried about them, and I'd feel better if I saw them with a baby.
Alas, I never did find the loon family.   I saw one for half a second.  But it dove and I never saw it come back up.
I love how they do that.
I saw the triplets though.  And WOW!  They've grown so much!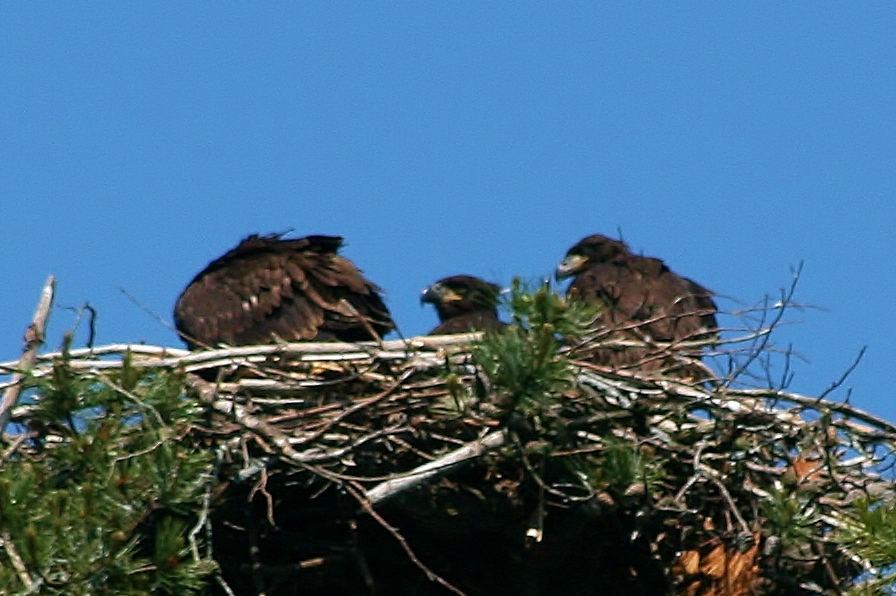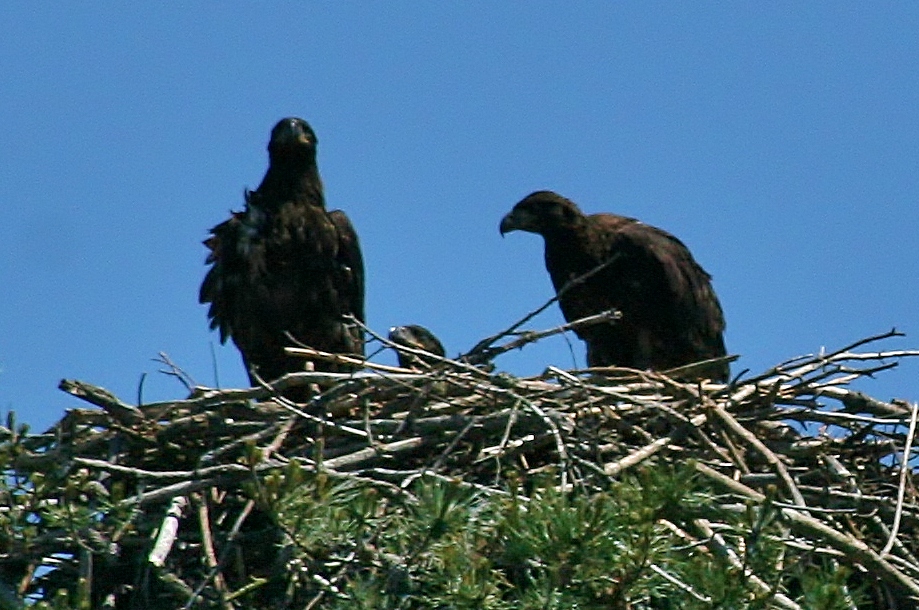 One of them kept opening his wings wide while his siblings watched, not quite brave enough to let the wicked wind lift them into the air.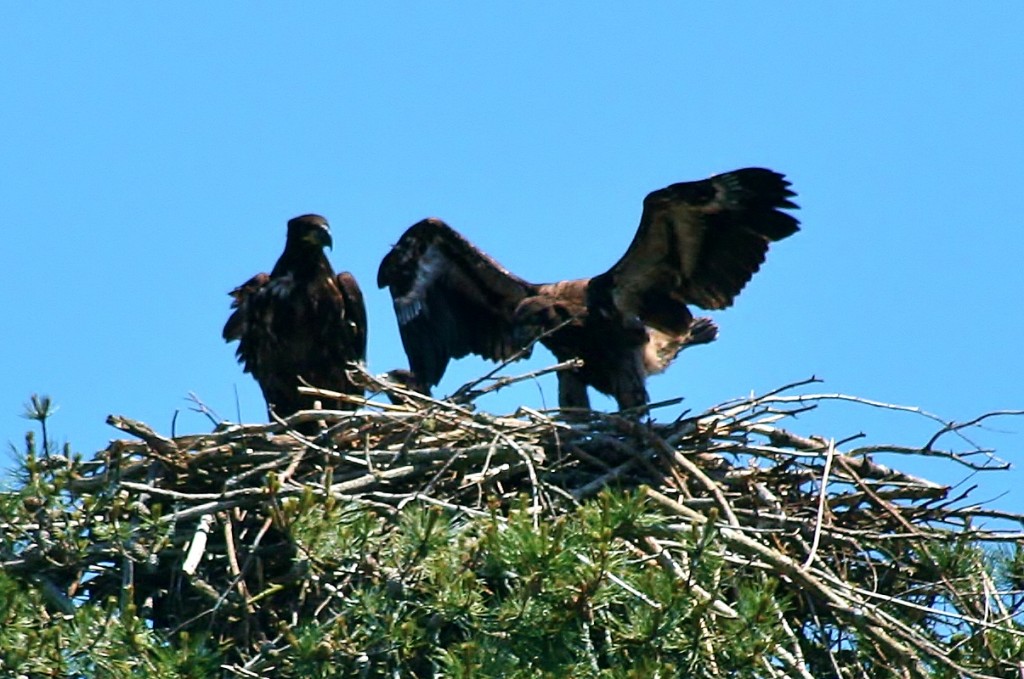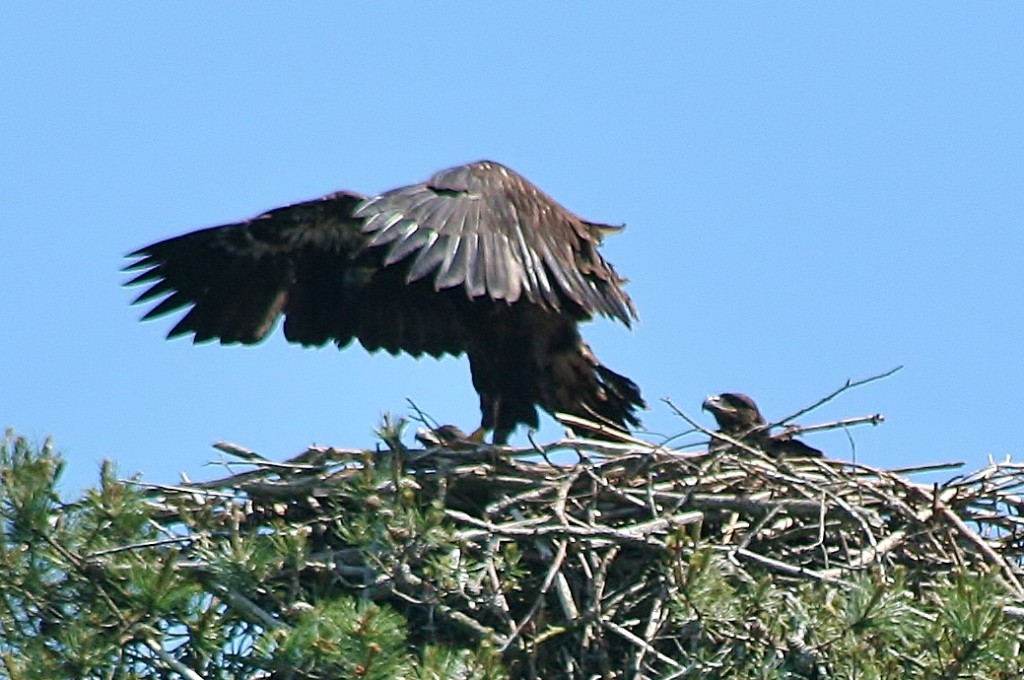 He hopped up and down, back and forth across the nest fearlessly.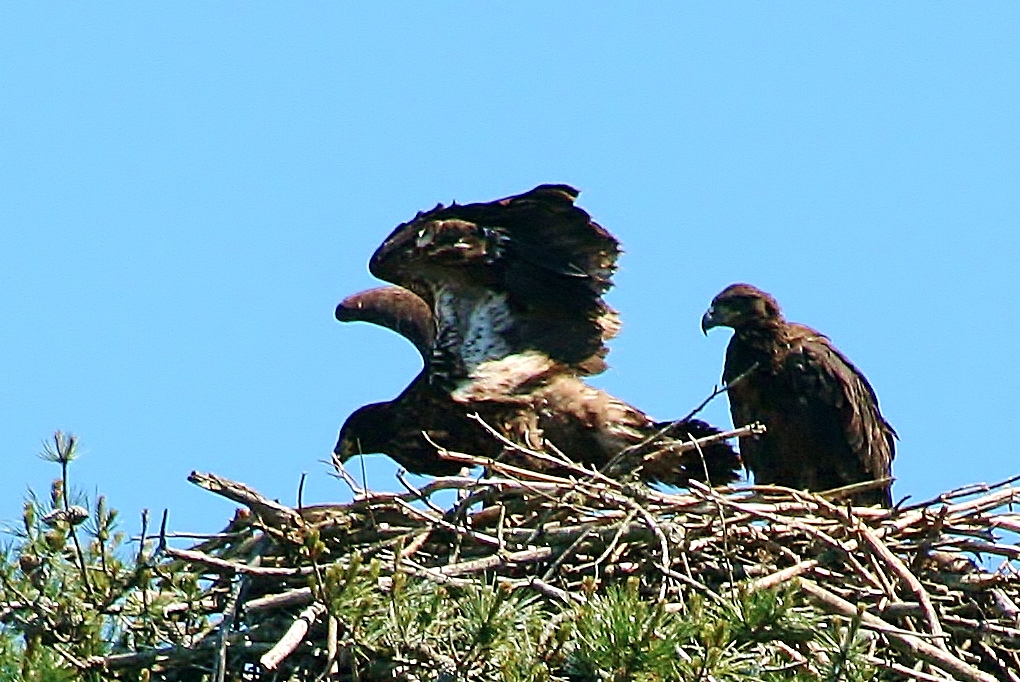 I wanted to yell at him and tell him to hunker down like his siblings.  Was he crazy???  The wind could grab him . . . throw him off the nest . . . into the lake!  He might break a wing, or a leg.   Did he know how high up he was???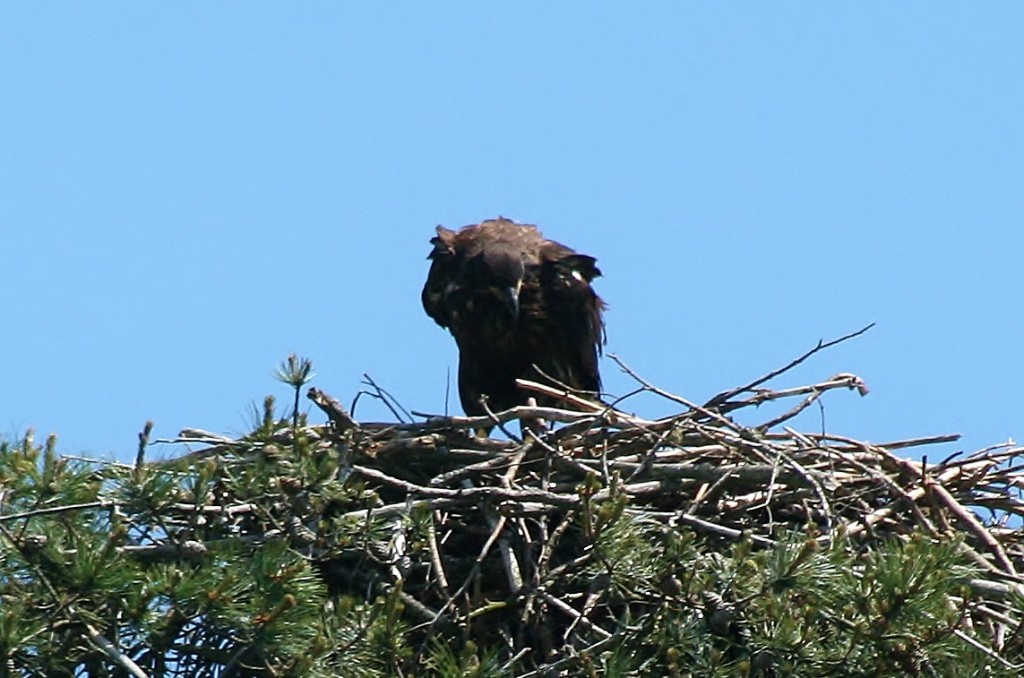 Apparently, he did.
Then I realized he was spreading his wings, so to speak, and it wouldn't be too long before he started branching.  And after that, flying.  This was no longer a "baby" eagle.  He's a middle schooler!
Sigh.
They grow up so fast, don't they?