What a lovely kayak ride I had this morning!
Everything was so still and peaceful at 6:30am.  The fog was thick, but it gave me the illusion I was all alone on the lake.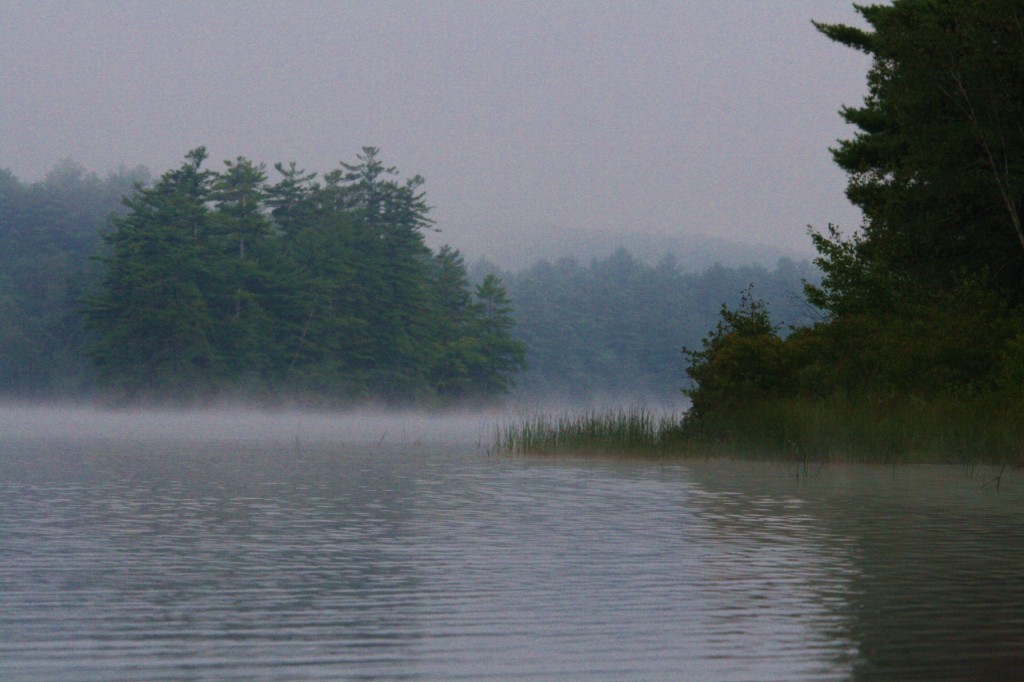 Well, me and the very vocal baby eaglet!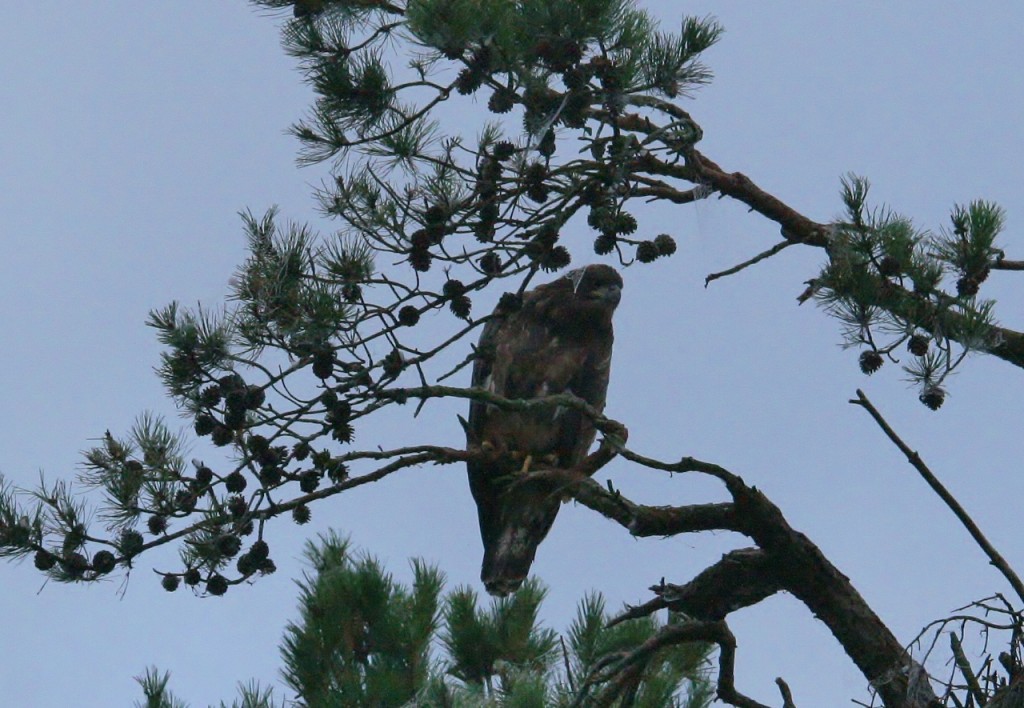 And a gray heron . . .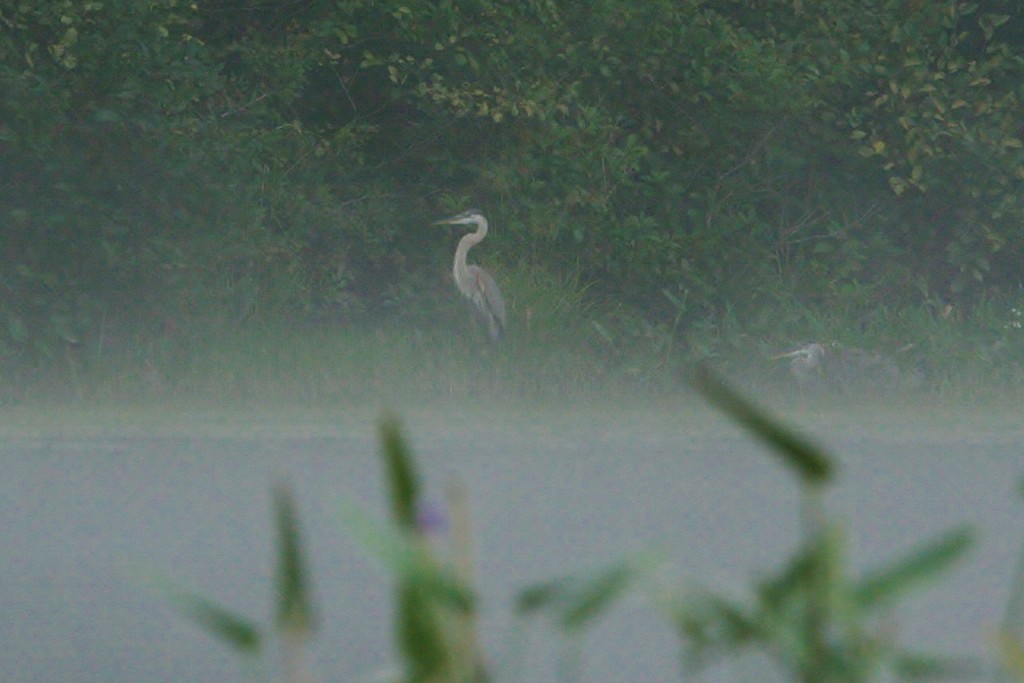 and a flock of geese in V-formation . . .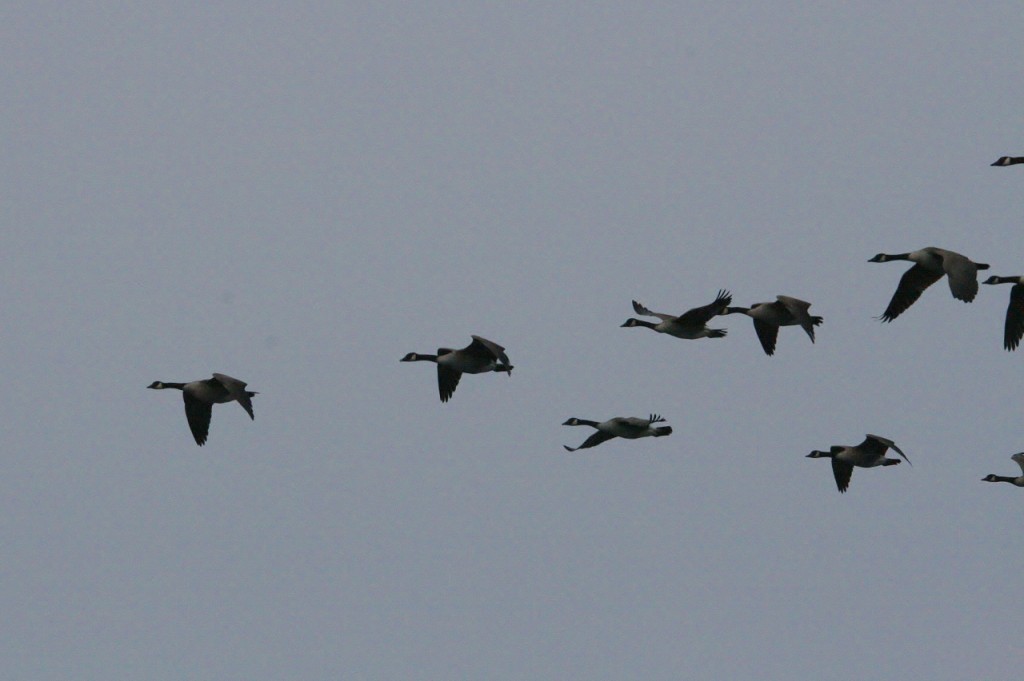 and the fishermen . . .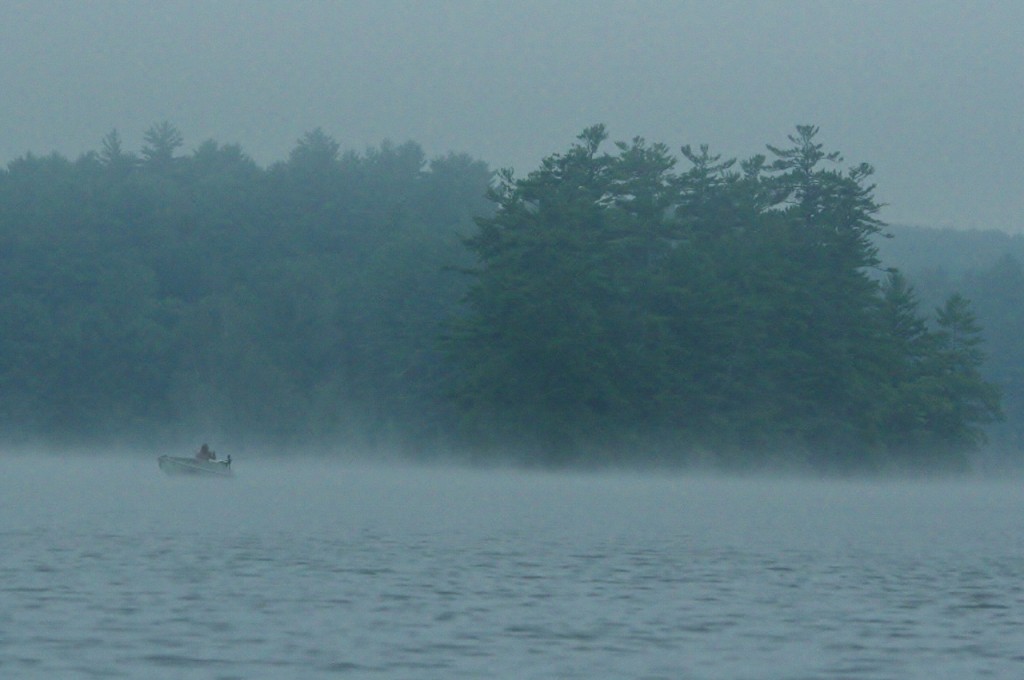 and the loons . . .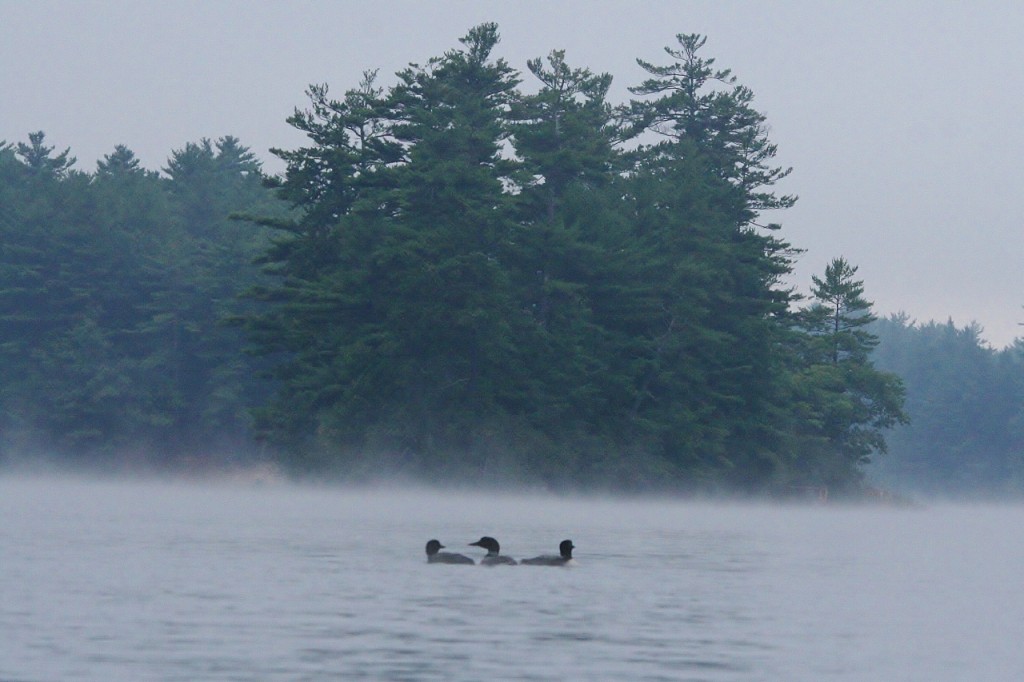 I didn't see the loon family, but I'm not surprised really.  At times I couldn't see more than 10 feet in front of me.
The adults above flew in and were fishing together.  It's that time of year . . . the adults will gather together more and more over the next few weeks until they eventually head to the coast ahead of their little ones.
One of my campers reported that that baby loon was left alone for quite a time yesterday.  He must be doing really well!