This time of year, when the words won't come, the plot is stuck, and my character won't do what I want him to do, I go outside to play in the snow.
It helps me think.
And this winter, I've taken to making little snowman friends for my bird friends.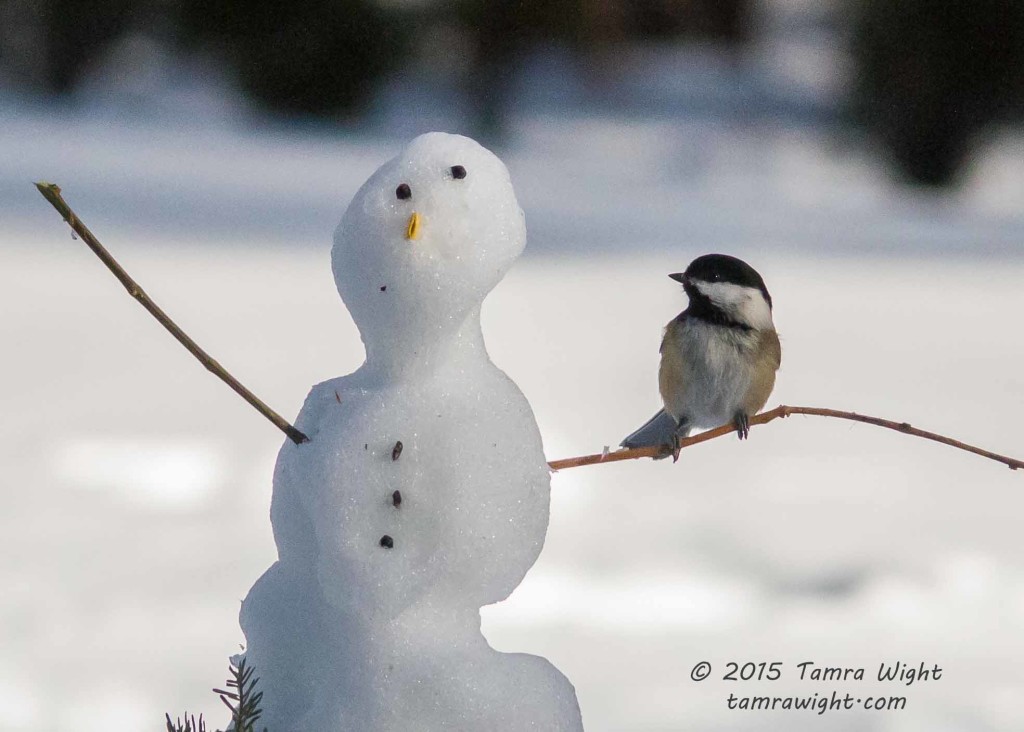 I think they get along famously.
The birds seem to like dinner anyway. Although, for some reason, they seem to think it's take out.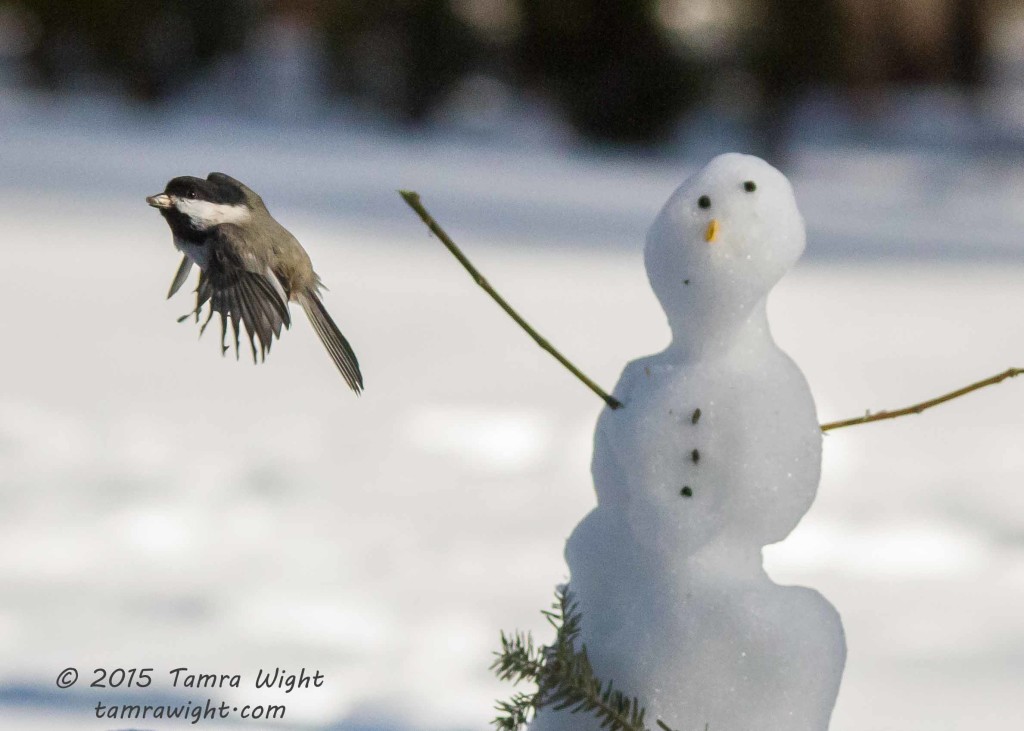 But they always come back to visit.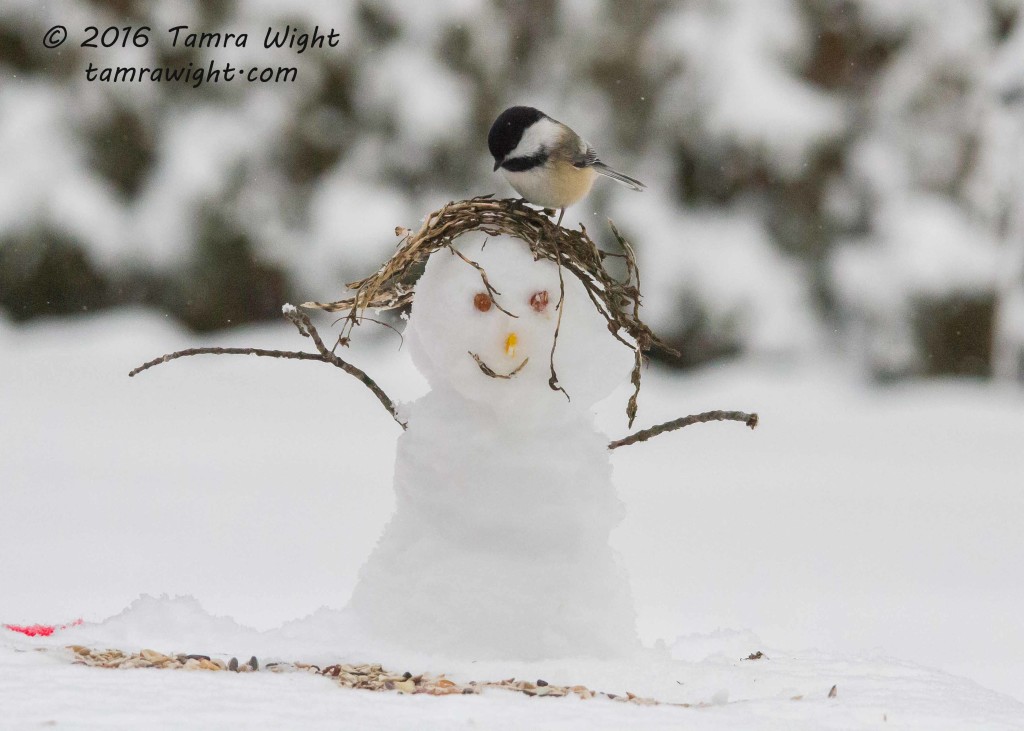 And they bring new friends with them.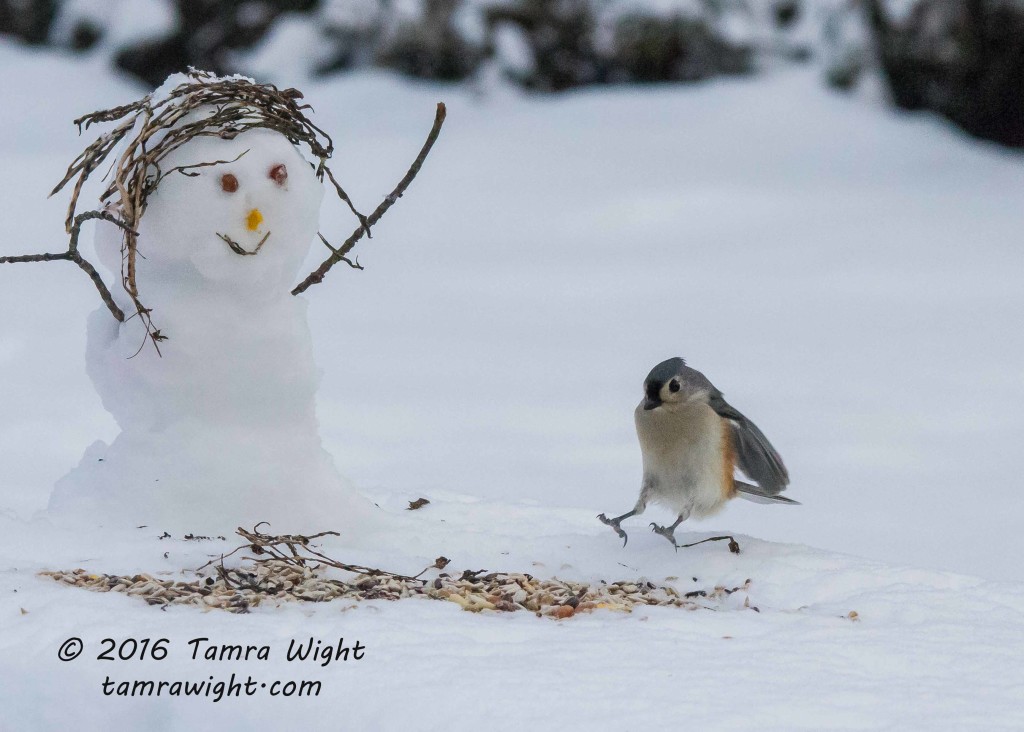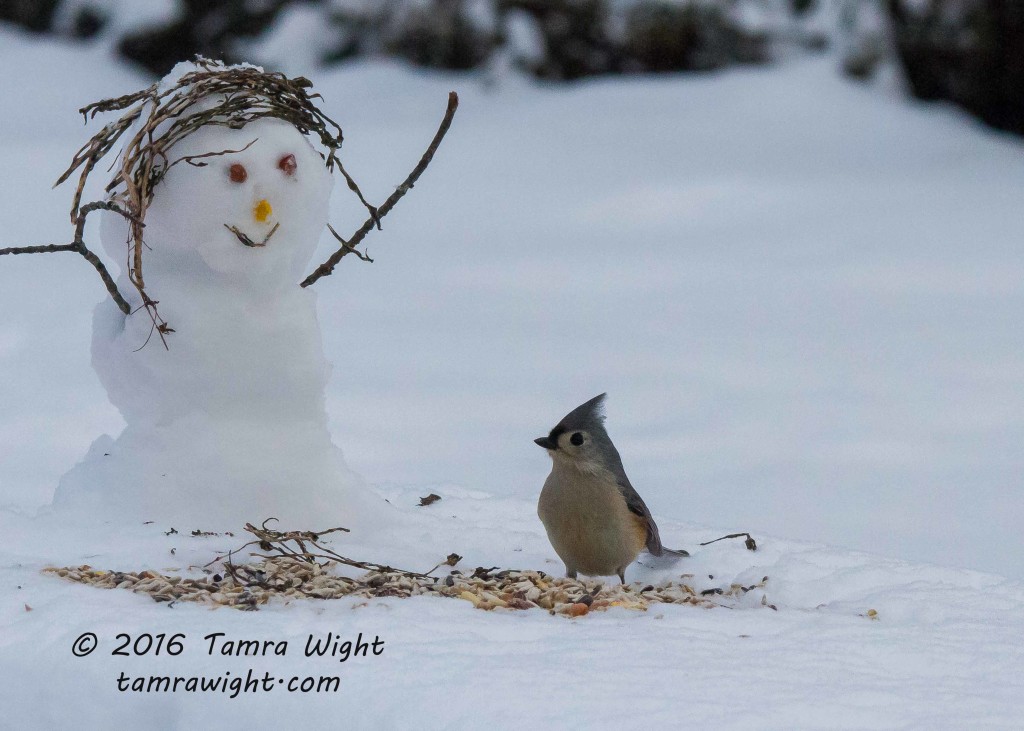 I'm sure I'll be stuck more than once this winter.  It happens to all writers, especially in first drafts. Feeding the birds, watching and waiting for them to show up, is another way I clear my mind so I can think clearly and work out all the kinks and dead ends in my story.
But I have new friends to help me get unstuck now. This is going to be a fun winter with the camera!