Back on November 1st, I'd promised to keep you updated on our eagles as they got closer to nesting season.
Well, that time is here.
Yesterday, I donned my snowshoes to trek to the lake. The very first thing I do, is take a picture of the nest to compare.
Here's the nest last April.  The nesting eagle had been quite upset at a juvenile eagle who'd been flying around the lake that day.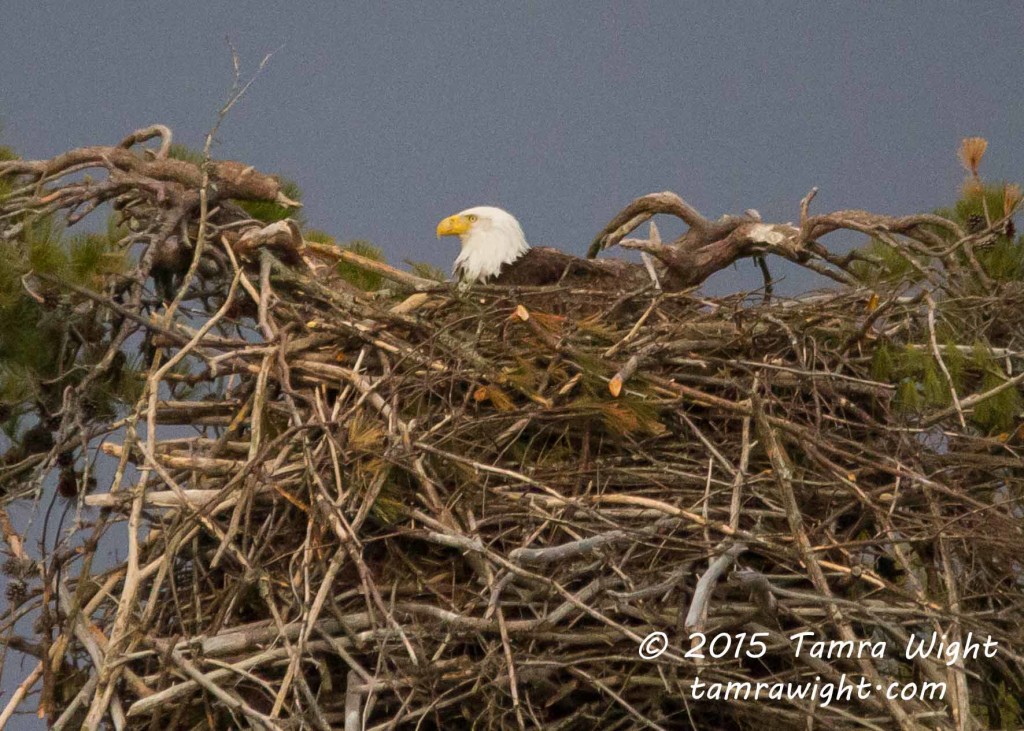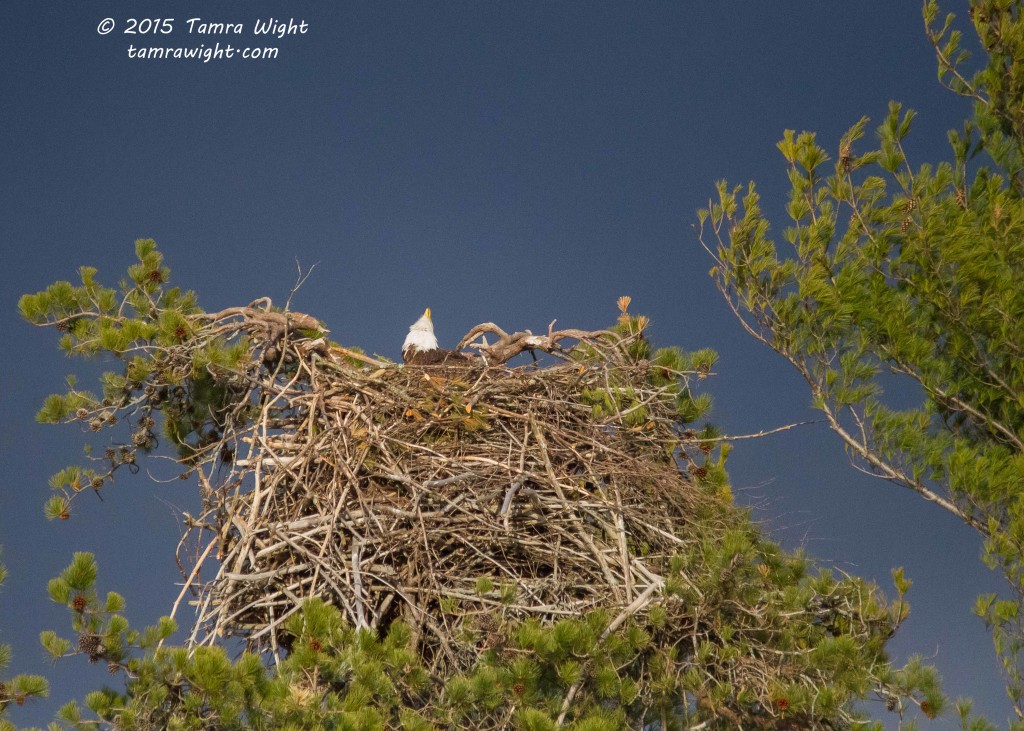 Here is what I saw yesterday . . .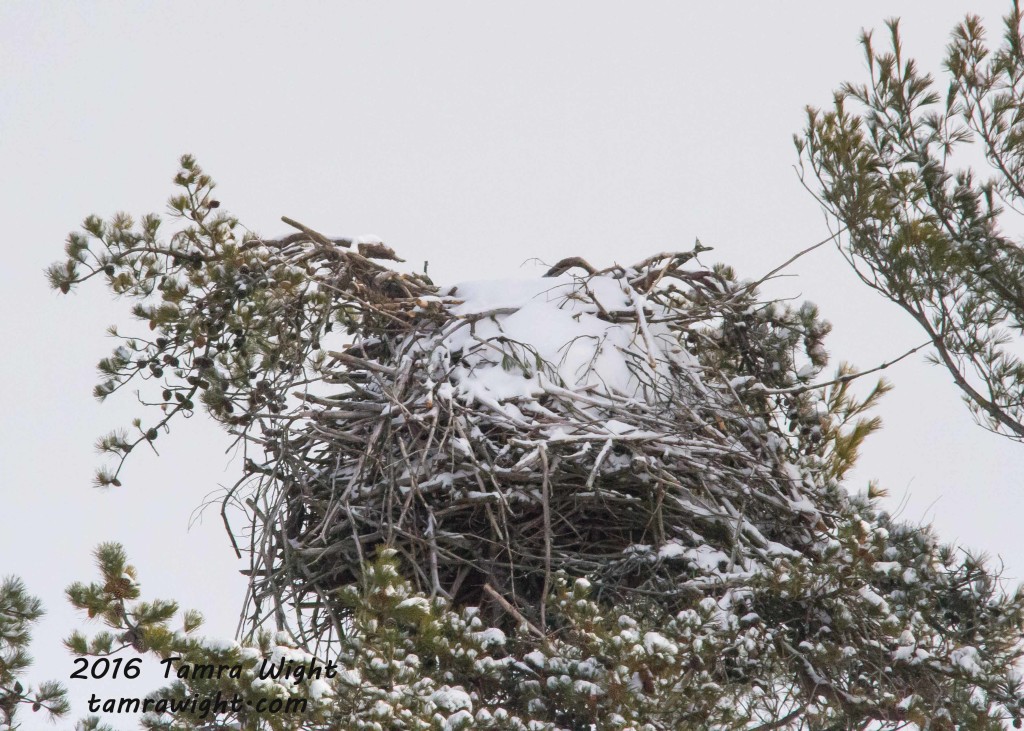 If you look closely, you can see they've been adding a stick here and a branch there.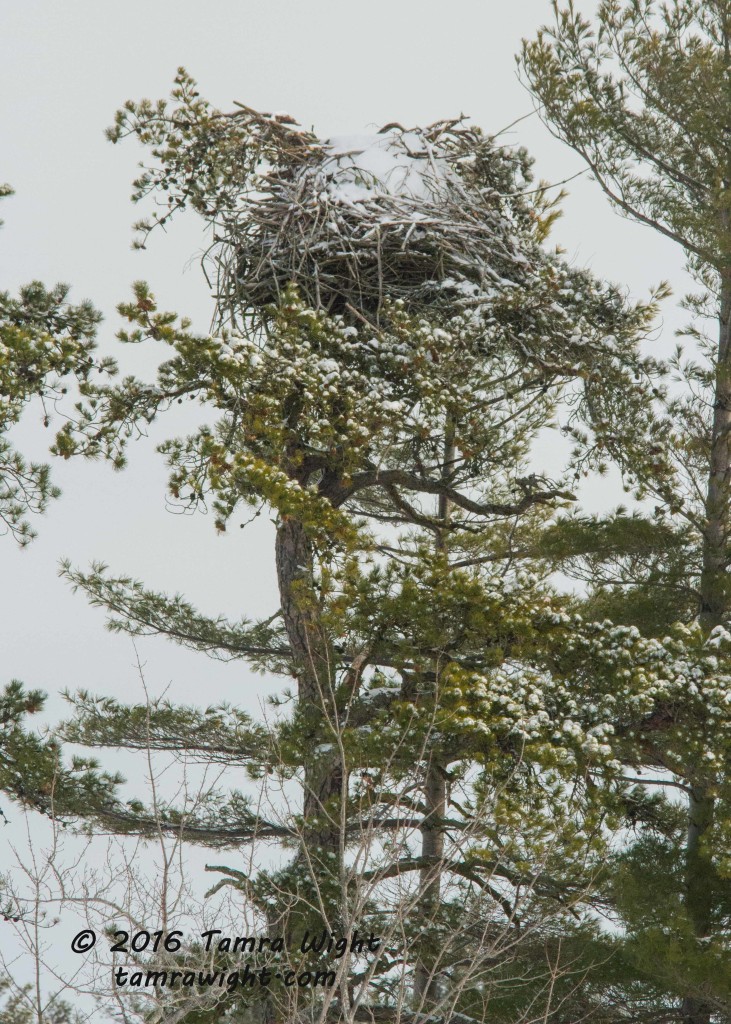 I saw no sign of the eagles that day, but they've been here!  These pictures prove it.
Every year I worry about the weight.  The wildlife biologist who'd come to band the eagles had said it weighed approximately 700 to 800 pounds!  Can you imagine!?
I'm looking forward to documenting our nesting pair this year!  To give you a timeline, they were sitting on eggs March 24th last year. I happened to be at the lake during one of their mating attempts a few weeks before that. And the eaglets were born a week before we opened the campground May 1st.  We still have a few weeks to go!
But it's worth the wait.