These are the months where I have the most time to play with my camera, but the subject matter is limited.  My loons have gone to the coast.  The eagles roam, not yet tied to a nest full of chicks, the heron has migrated, turtles are buried deep and the fox kits are just a gleam in their parent's eyes  . . .
So I turn to my backyard chicks.  If they were my children, they'd roll their eyes at the number of times I stand in my little front yard with my biggest lens trained on their feeders.  You can almost hear them say, "Really?  Really?  Isn't that a little bit of overkill there? Go find a snowy owl for goodness sake!"
But it's more challenging than one would think.  Over the last couple of days, whenever I was stuck in my manuscript, I'd take the camera outside for a few minutes.  Then at night I'd pour through the photos to see what I'd caught.  From the five hundred I took over the last couple of days, perhaps twenty to twenty-five were salvaged.  Ten of those are sharp and crisp.  Some I wish I had do-overs for . . .
Right before a storm is best.  The feeders are a hub-bub of activity, the birds almost don't pay me any mind at all as they choose their seeds.
Emotions are high on these days . . . . everyone wants their turn at the feeder.
Focusing and shooting birds who are perched and chowing down is fun, but I longed for a bigger challenge.  Incredible photos.
Flight photos.
So I turned my camera on my newest feeder, a shiny glass ball, where the flight in and out was constant.
Well, almost constant.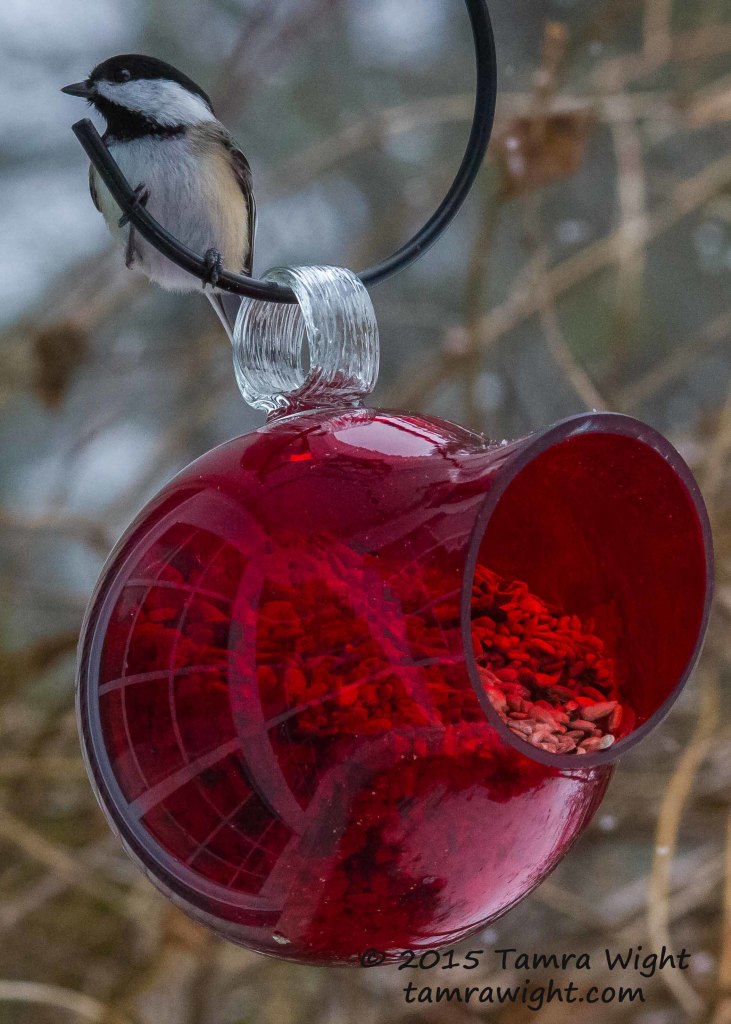 With a little guidance from my husband, the photos became sharper and more interesting.
But there were still a lot of photos I had to cut, interesting photos, but not clear enough, crisp enough to save.  I had to take comfort in the knowledge that I could try again another day.
Last night it hit me, for me, revising a manuscript is a lot like revising my photos. For every 1,000 strings of words, perhaps two hundred make the cut. Some need a little sharpening and re-focusing from a editor.  Some are put aside as a maybe.  Some you never need to touch, perfect in their rawness, from the minute you first wrote the words. Some are junk and just have to go.
Add color and substance here.  Move a chapter there.  Try to find the very perfect combination of contrast, exposure and depth . . . .
And of course, cheekiness . . . .