The loons are nesting!!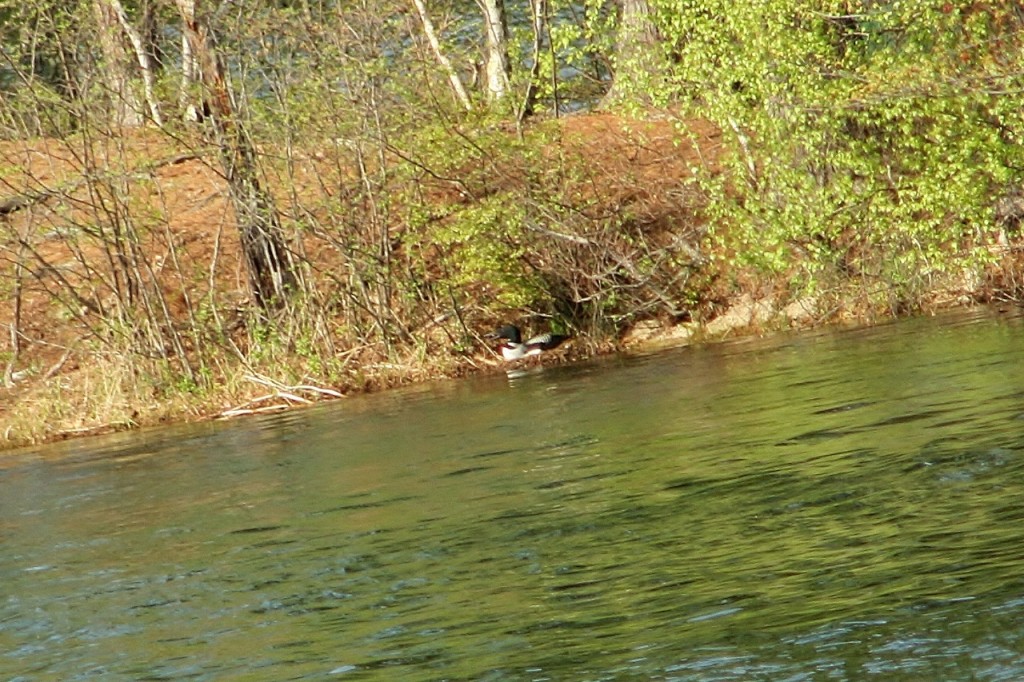 I know this isn't' a very good photo of the nesting site.  But I didn't dare get any closer.  As with eagles, loons need a wide berth . . . a two hundred foot berth.  If she (or he) leaves the nest for a significant amount of time, the egg won't survive.
Or a crow could get it.
Or a raccoon.
Buuuuuut, I have more exciting news!  As part of my Mother's Day present, hubby has rented me a super, duper camera lens!  I have it for a whole week!
Imagine . . .
Crystal clear eagle photos . . .
Astounding loons photos . . .
In fact, if all nature would just look my way . . . and on the count of three, smile pretty!