I'm having waaaaaaay too much fun with this rental lens.
It's so big, a pair of purple martens hovered over it several times while it stood on the tripod, aimed at the eagle's nest. They were trying to make a home in the lens' opening!
I've set up lakeside every day since it arrived in the mail.  Anytime after 2pm has been  best, as the sun is in the perfect position to shine on this incredible family.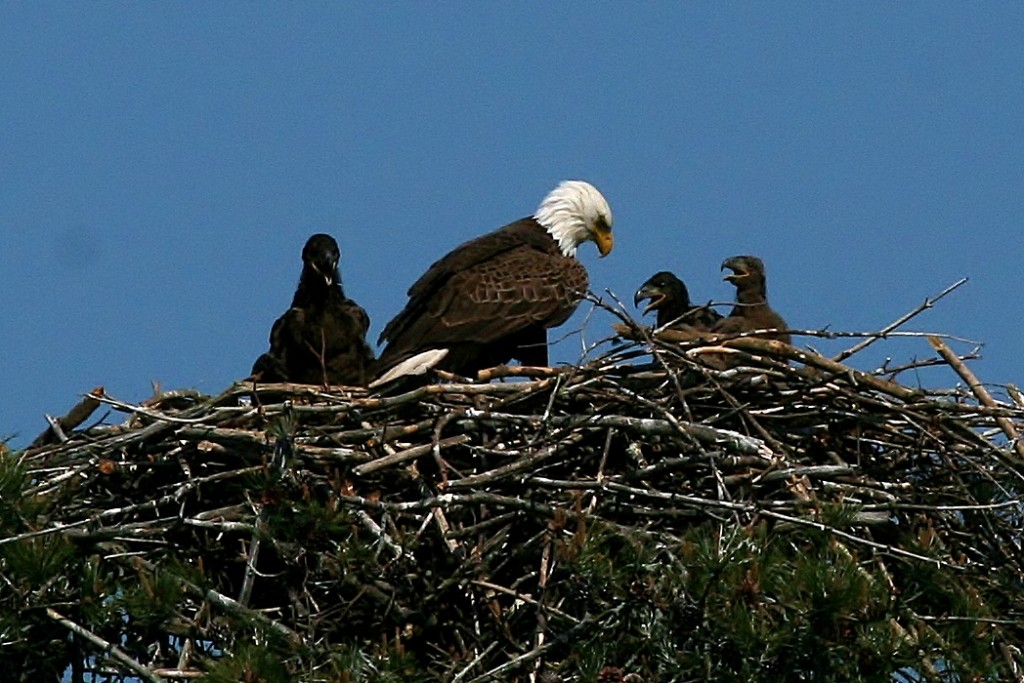 As you can see, all the triplets are alive and well. No one's been knocked out by a wing, or eaten by a sibling.  You may laugh, but I go down everyday, holding my breath!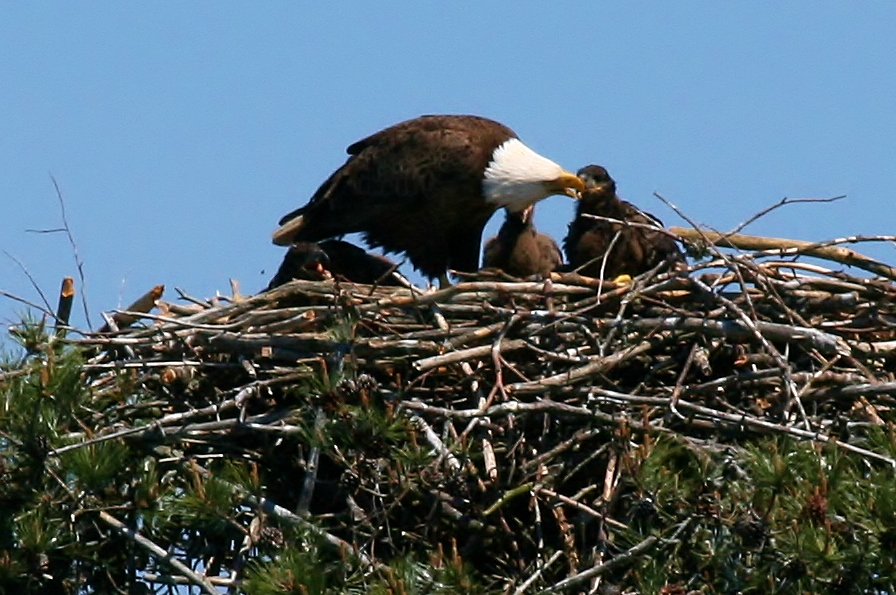 Interesting enough, I watched her feeding for almost two hours on Friday afternoon . . .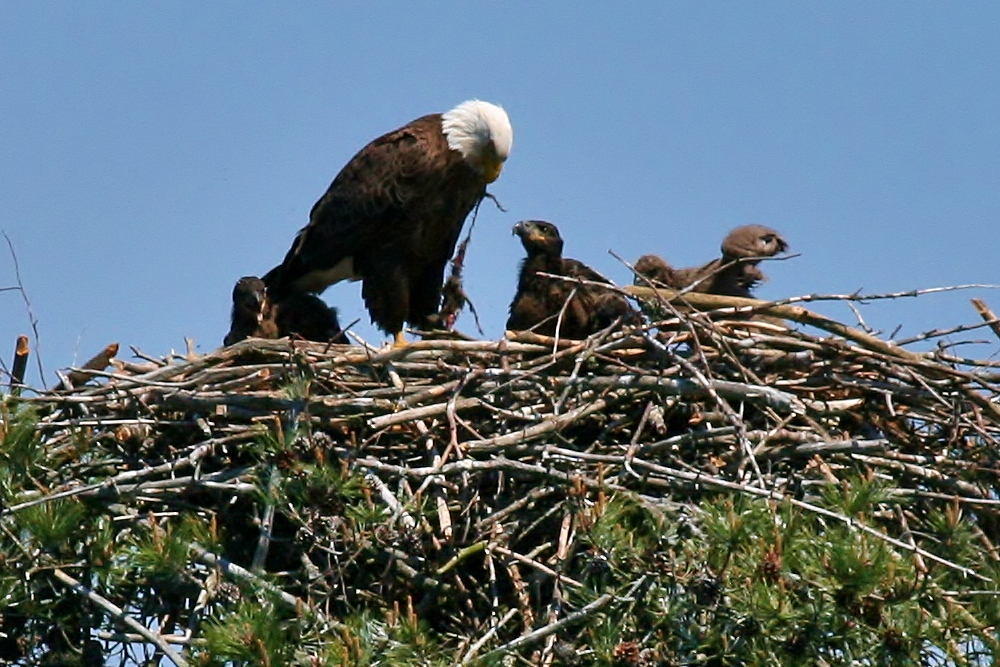 . . . . and as one of my young campers put it, "it was definitely a furry mammal" the adult  was tearing apart.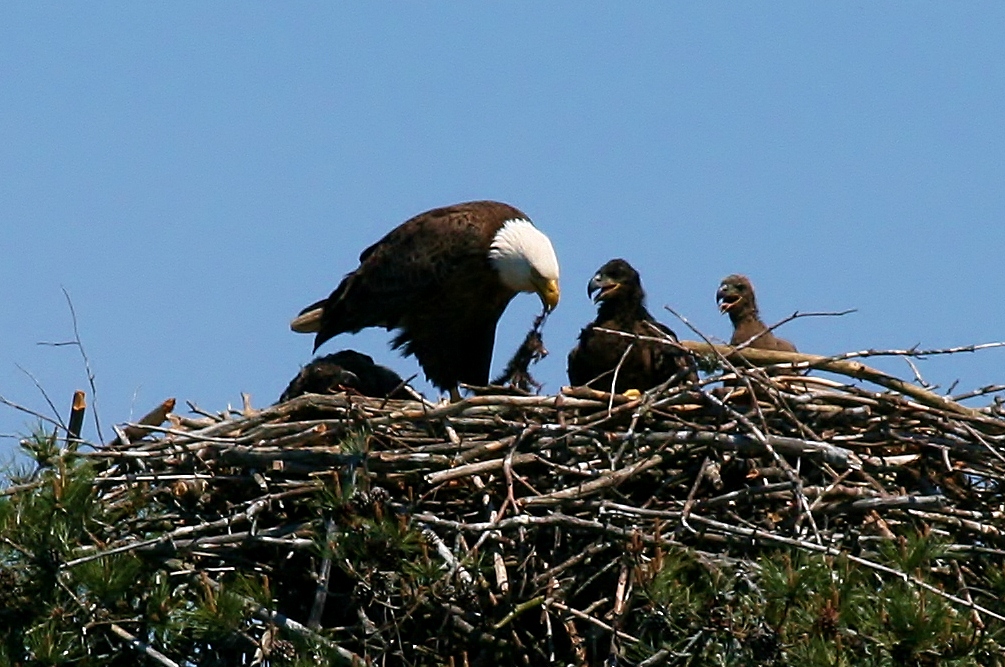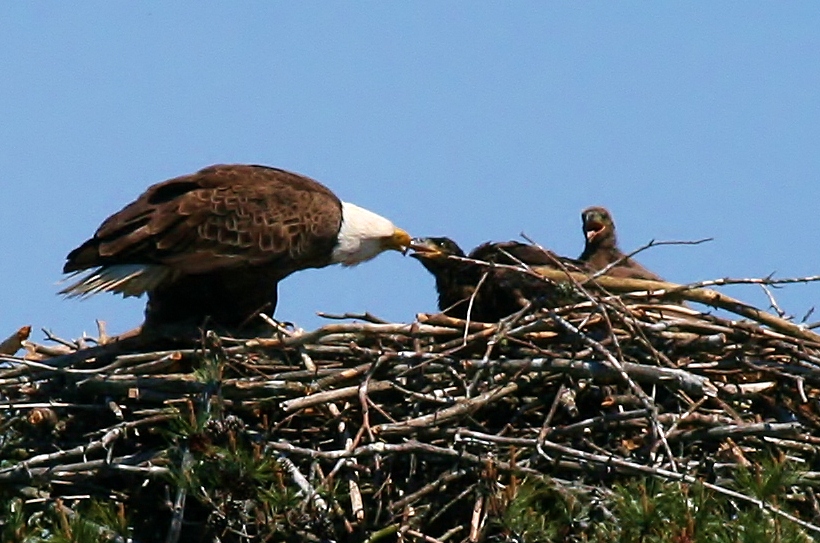 She fed all three eaglets.  The biggest was first, as it was able to toddle itself over to the adult more quickly than the other two.  But she fed the youngest eaglet second!  I was encouraged by that, as I'd worried it wouldn't have enough to eat.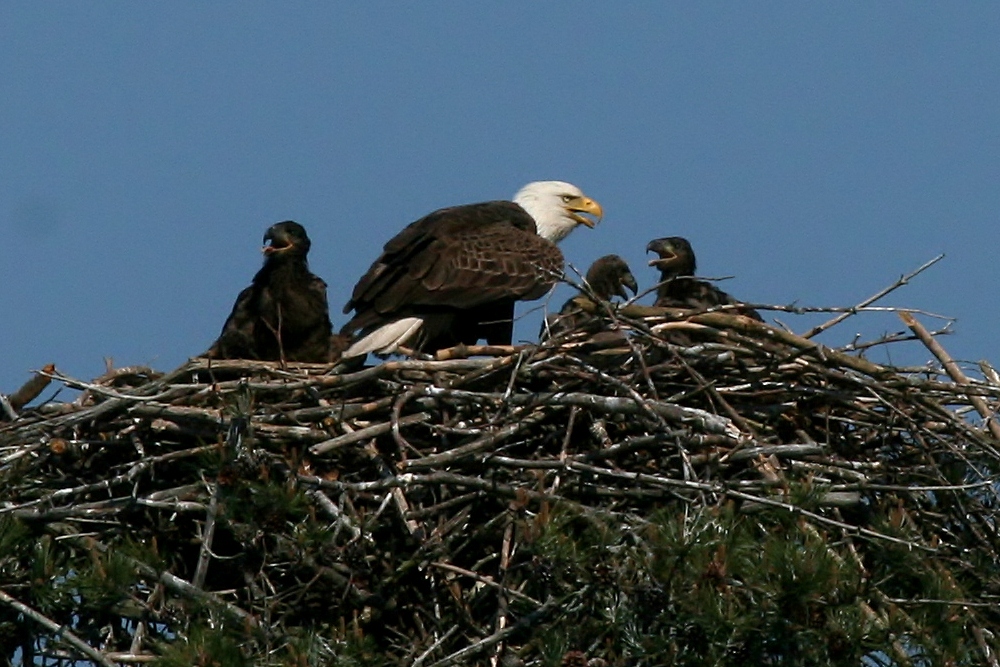 They all seem to be doing quite fine!  They're moving around the nest more easily, getting under foot all the time.
Today I didn't see any feeding, and I thought it was kind of strange, as this had been their routine the last few days in a row.  While I waited for the second adult to come in, I told all the little campers (who wanted a look through the view finder) that the other adult was probably out hunting and I was hoping to catch him coming in with supper for the eaglets.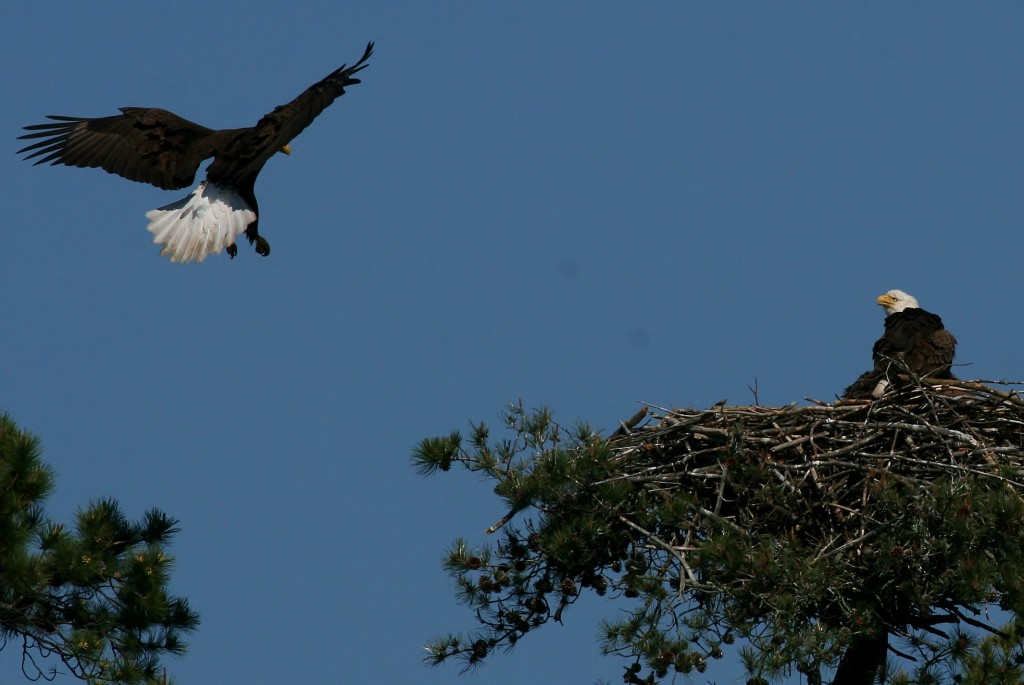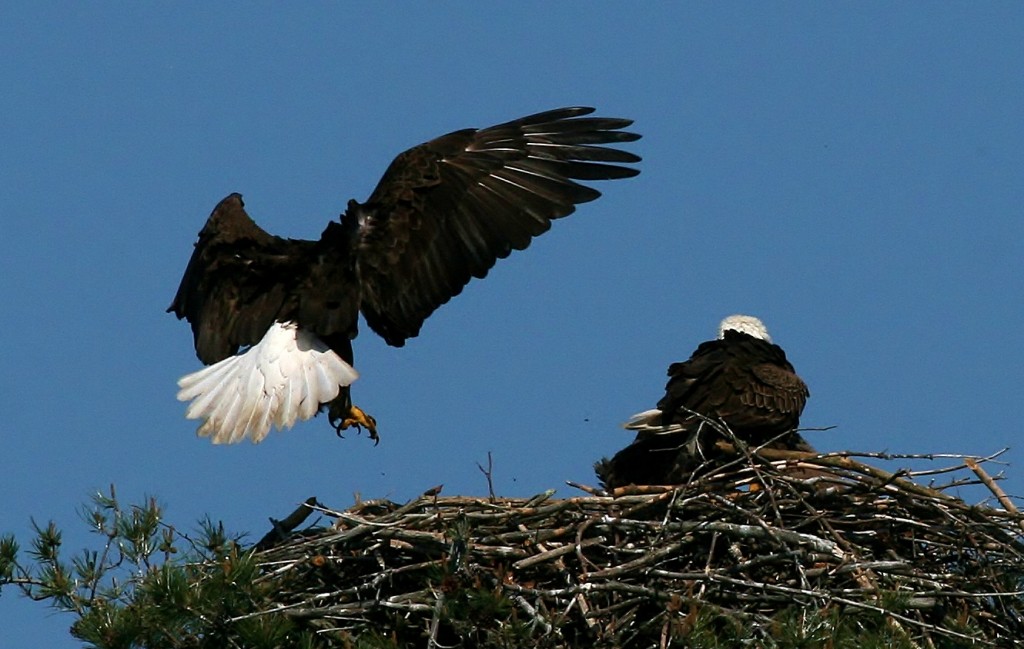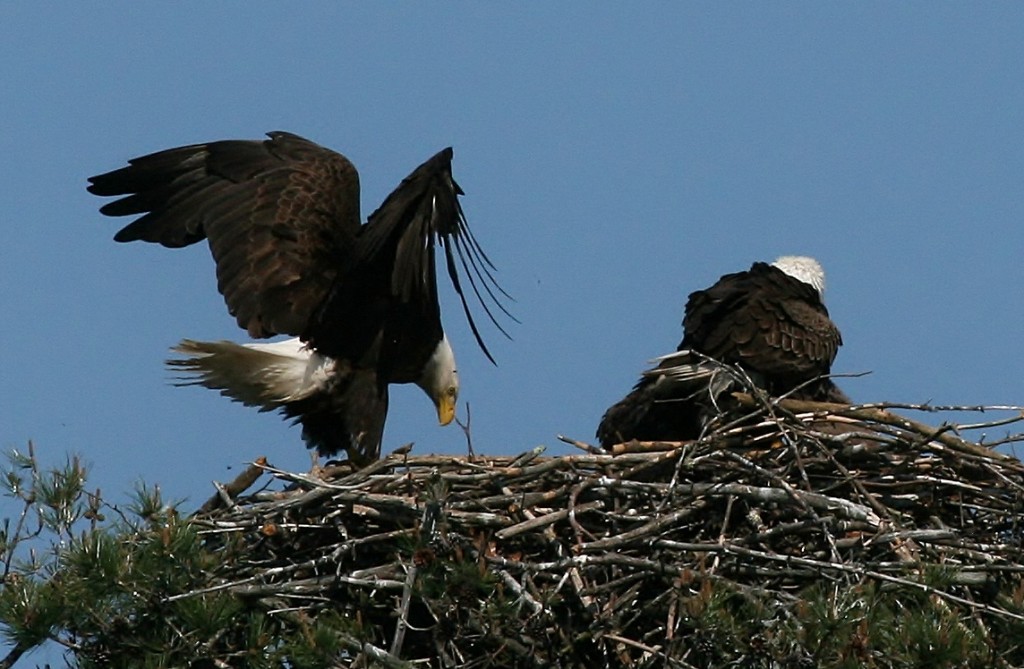 Buuuuut, there was nothing in his talons.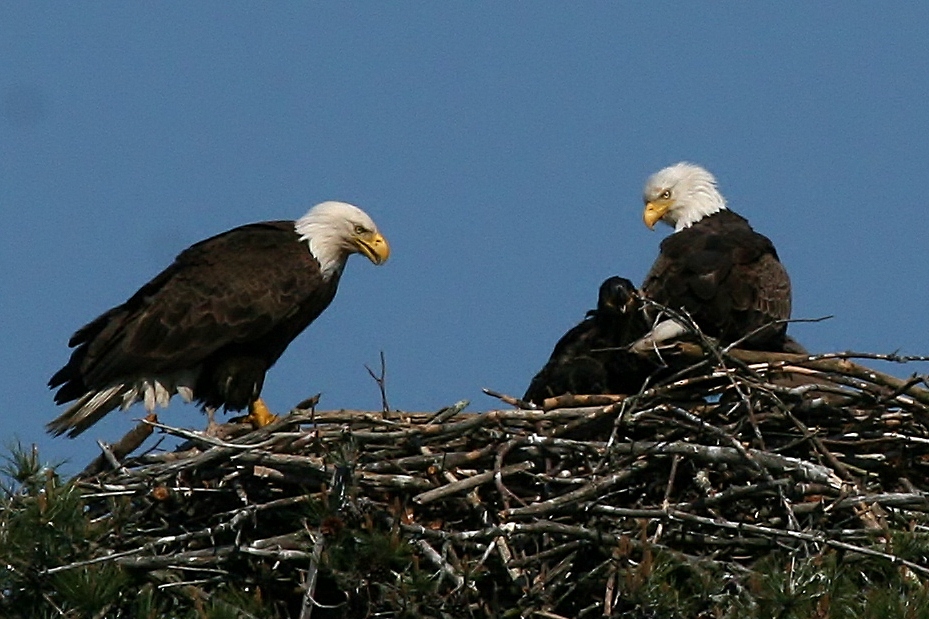 Does Mom look a little upset to you???
P.S.   You can see some different eagle photos on Tami's Camping Blog