Whew, it's been awhile since I posted, but Cooper's second adventure needed to be written in spite of a busy campground and school starting. Every spare minute went to his and Packrat's story.   I'm happy to report it's done.
Okay, it's not totally done.  The first draft is done.  Before I dig into the many revisions to come, and while it's being read by a keen eye for feedback, I finally got a chance to take my camera on the trails.
I'd been itching to go since I'd had a wildlife tip from one of my young campers, "Where were you all day, Tami!" he'd said, early Sunday morning.  "It was RIGHT THERE!"
The blue heron he was talking about wasn't quite "right there" by the time I got lakeside.  I followed the trail, in hopes of seeing something, anything.  But then I stumbled upon him wading silently amongst the lily pads . . .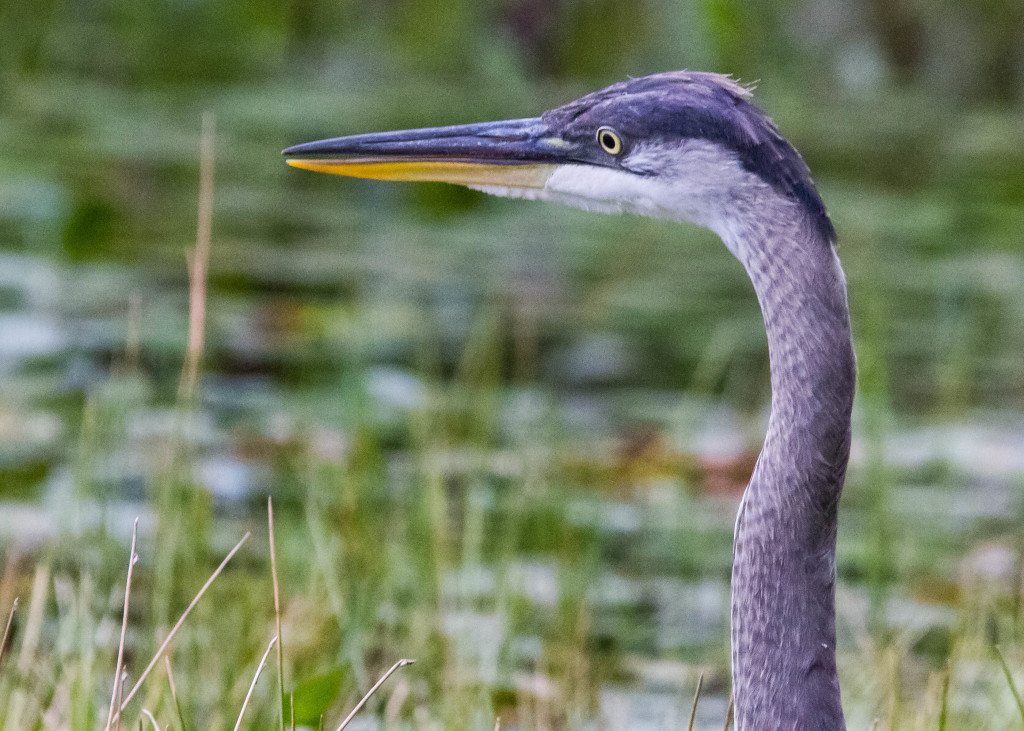 I quickly crouched down to hide behind a small bush.  He'd seen me though, and we stayed still, staring at each other for at least ten minutes.  Him measuring me.  Me willing him to stay put long enough to take a couple pictures.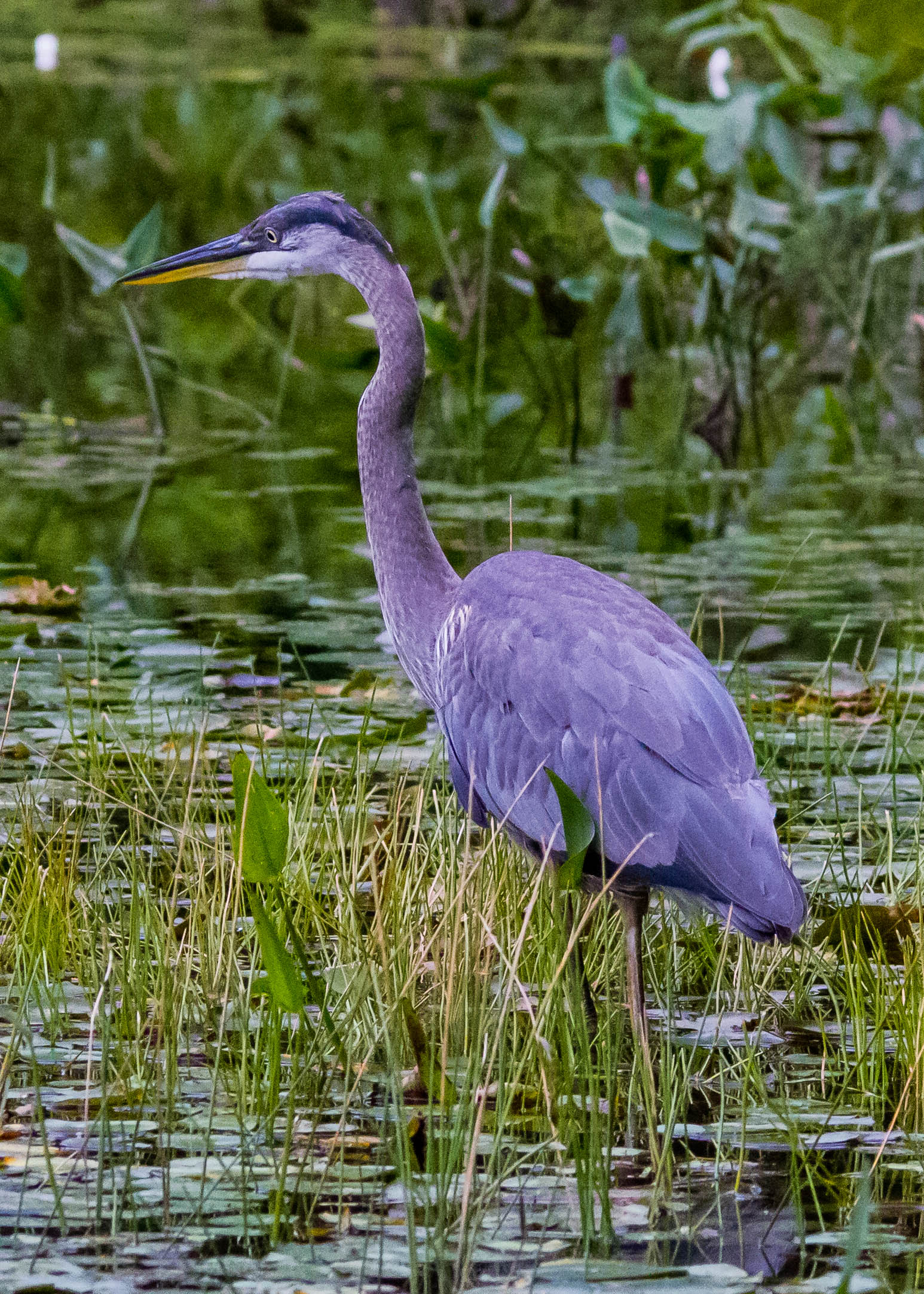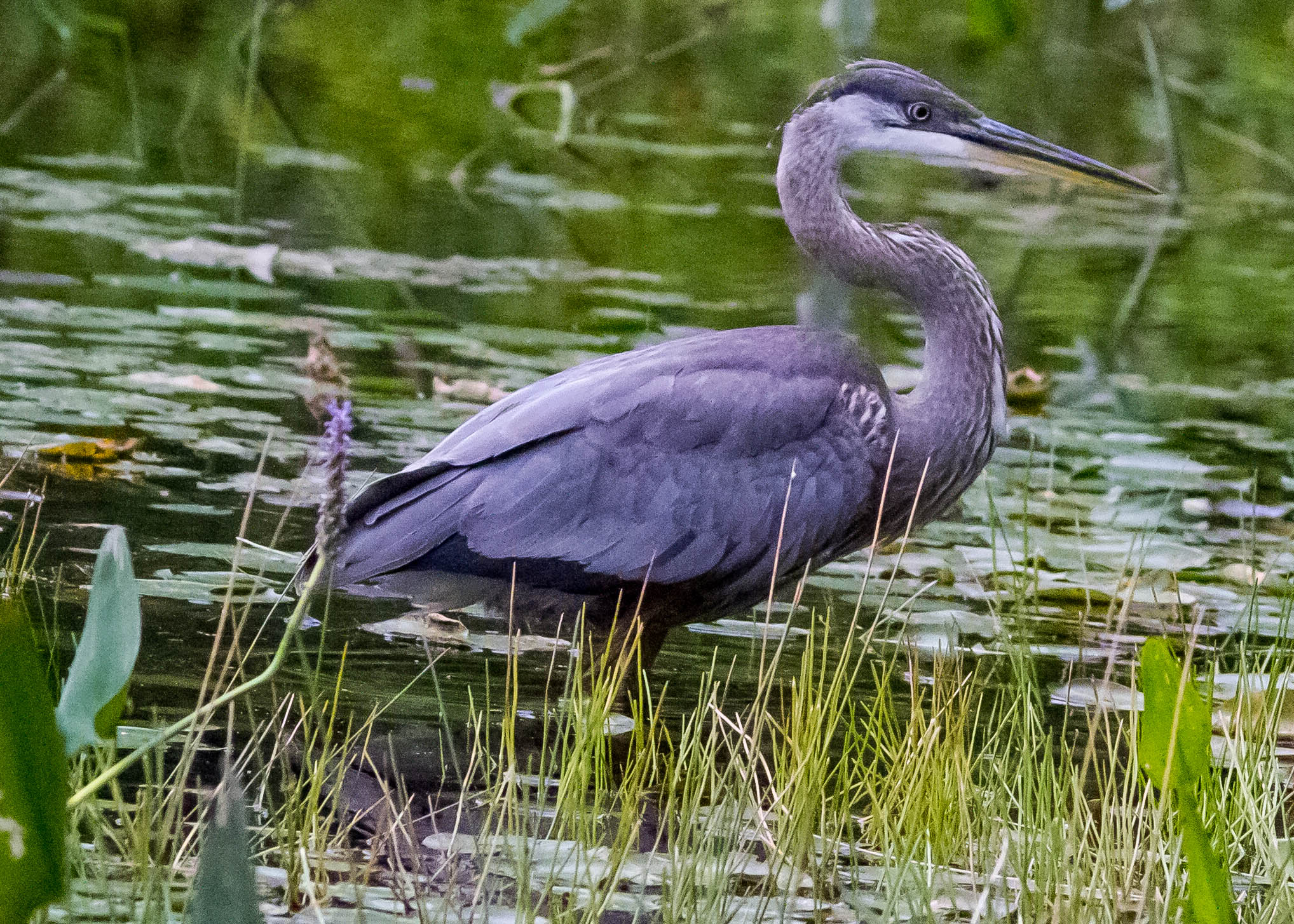 Stay, he did.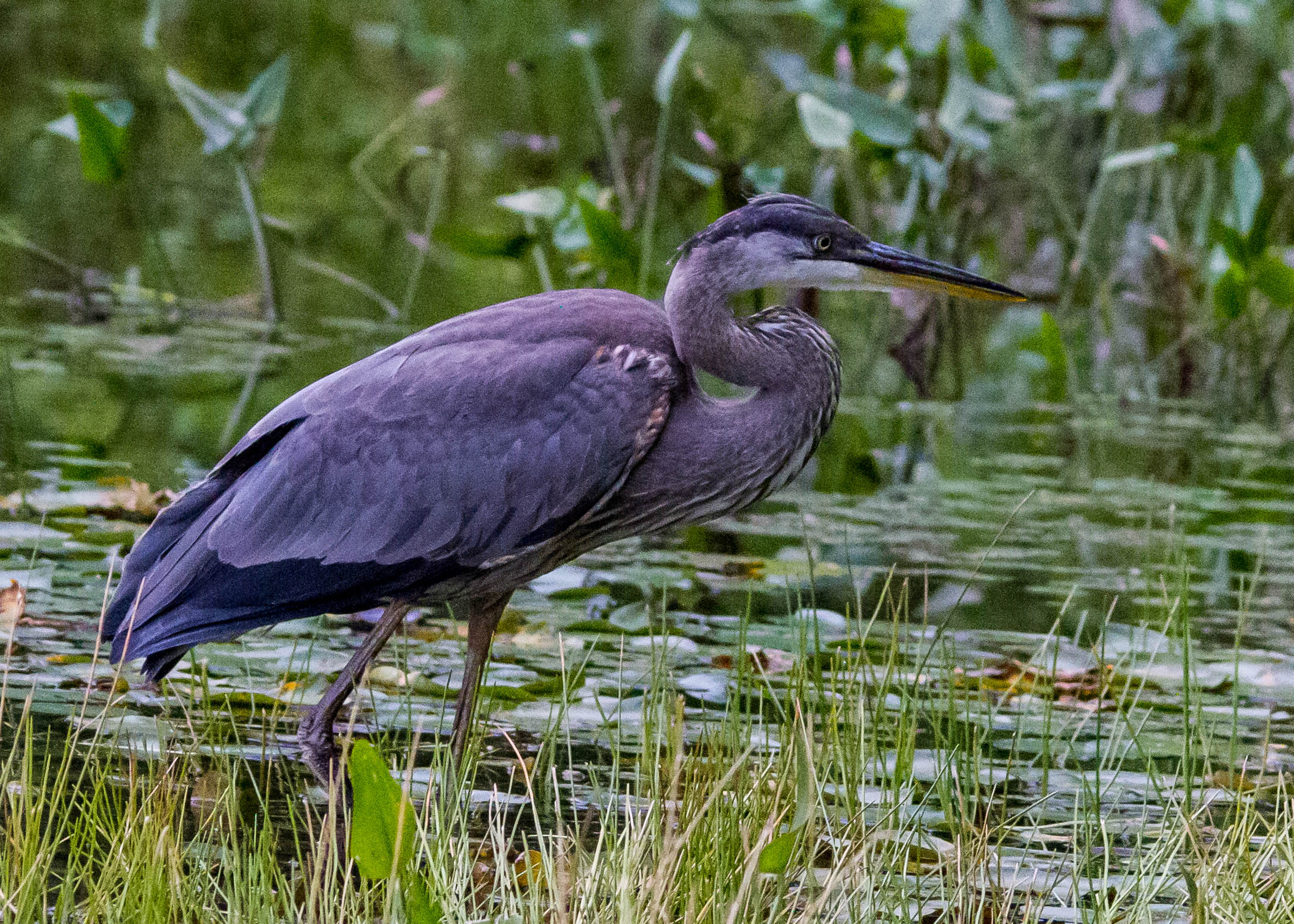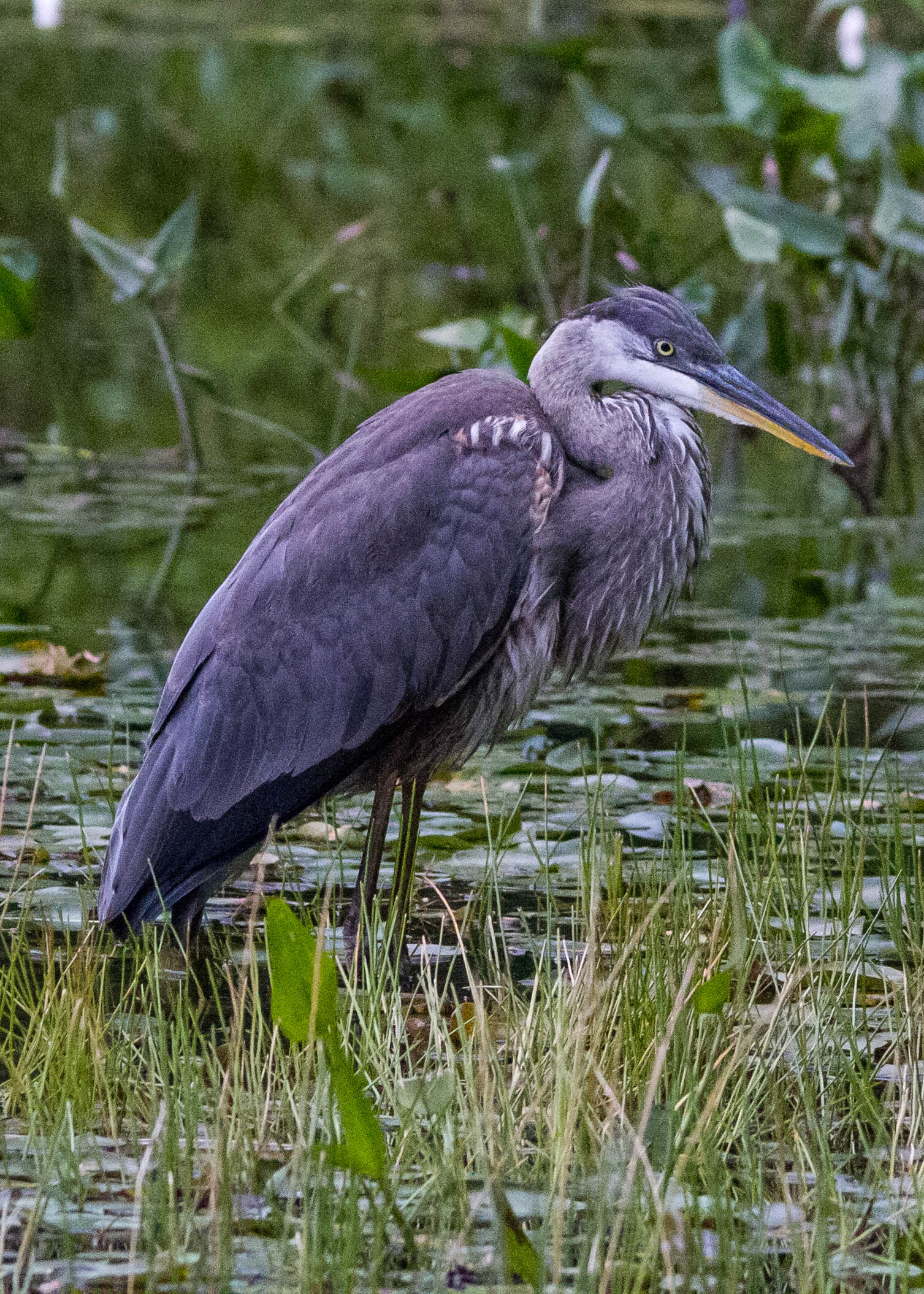 He even started preening, feather by feather.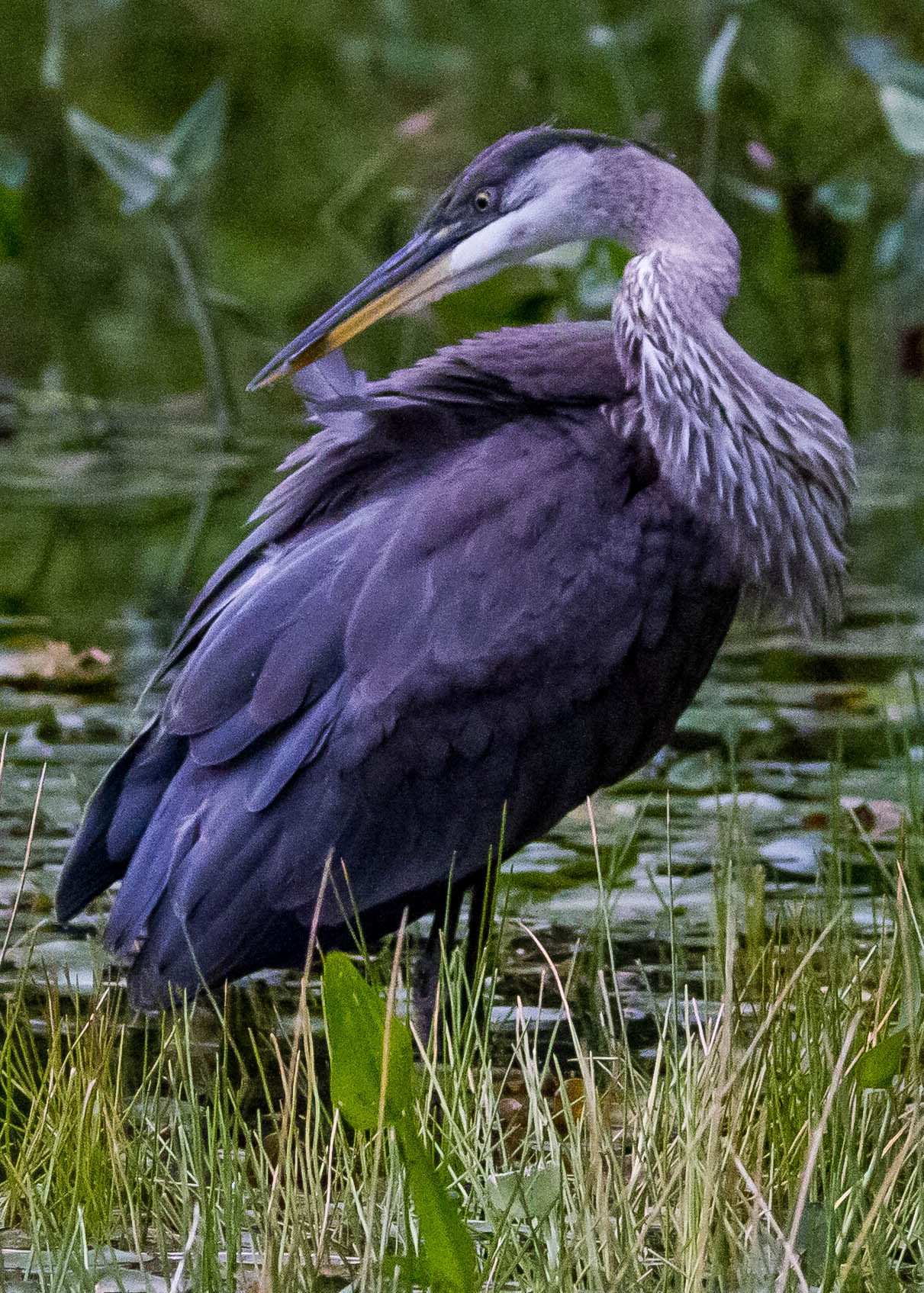 I took over two hundred photos of this gorgeous juvenile heron.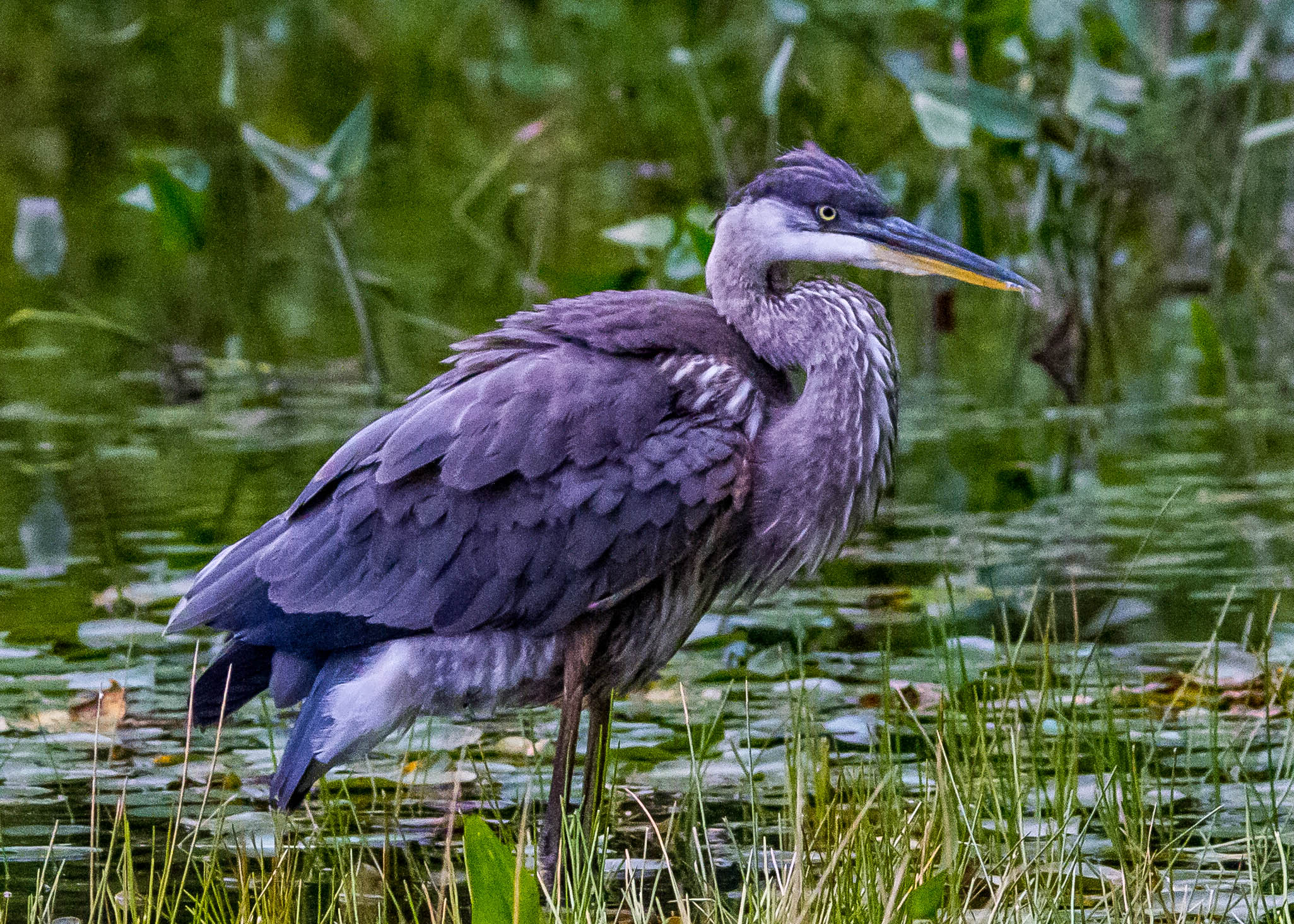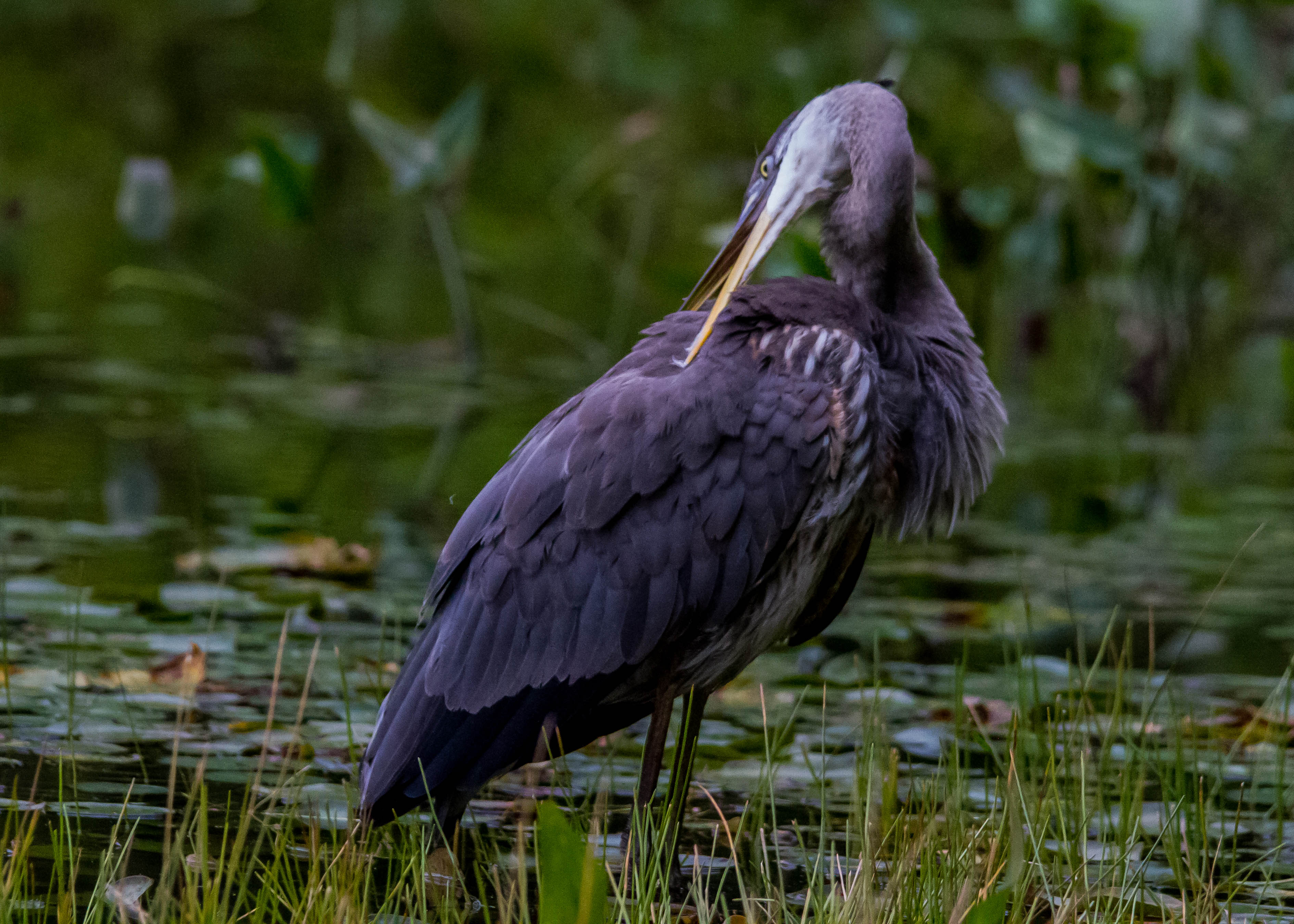 When I had enough, I thanked him quietly.  Then we both left.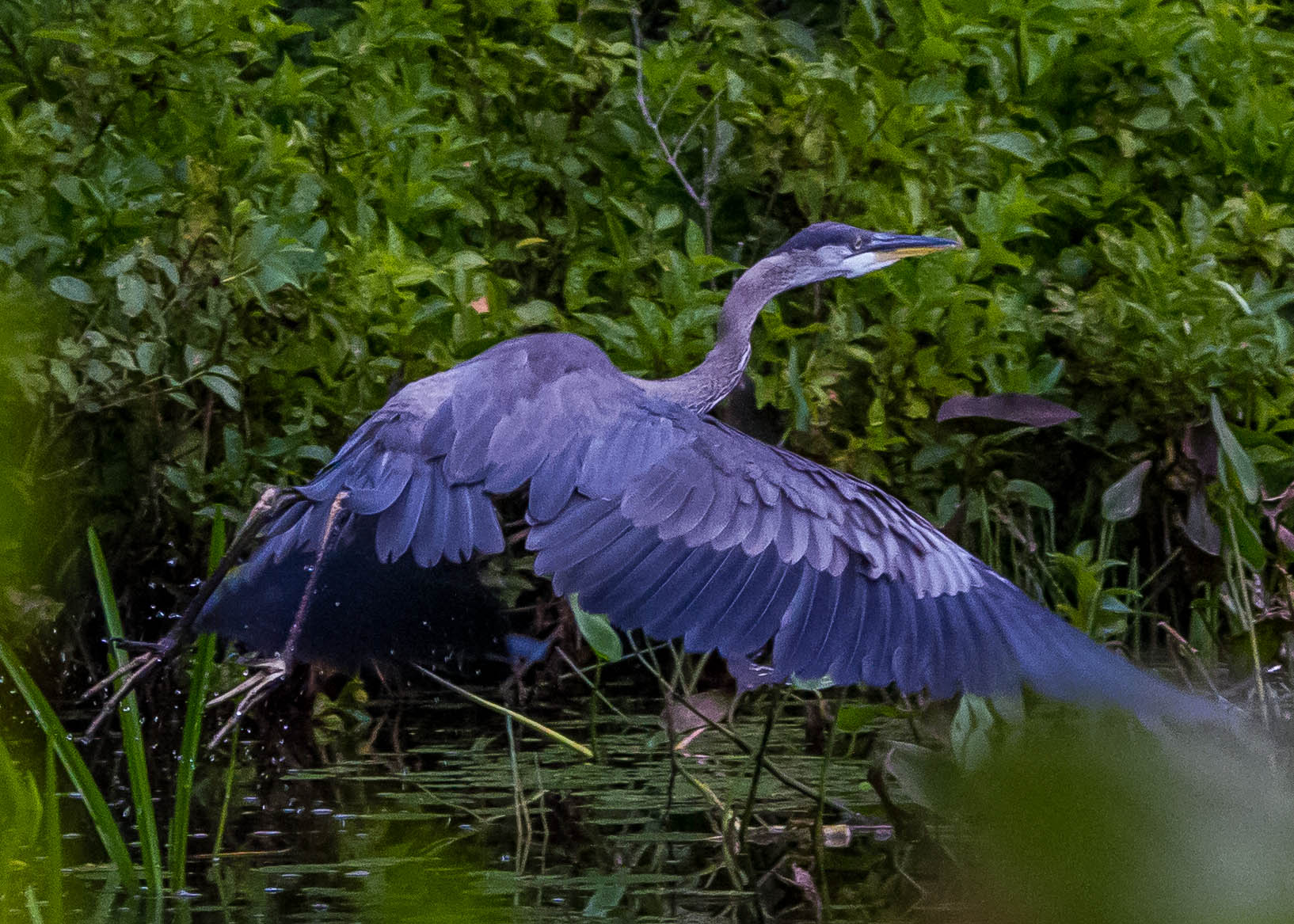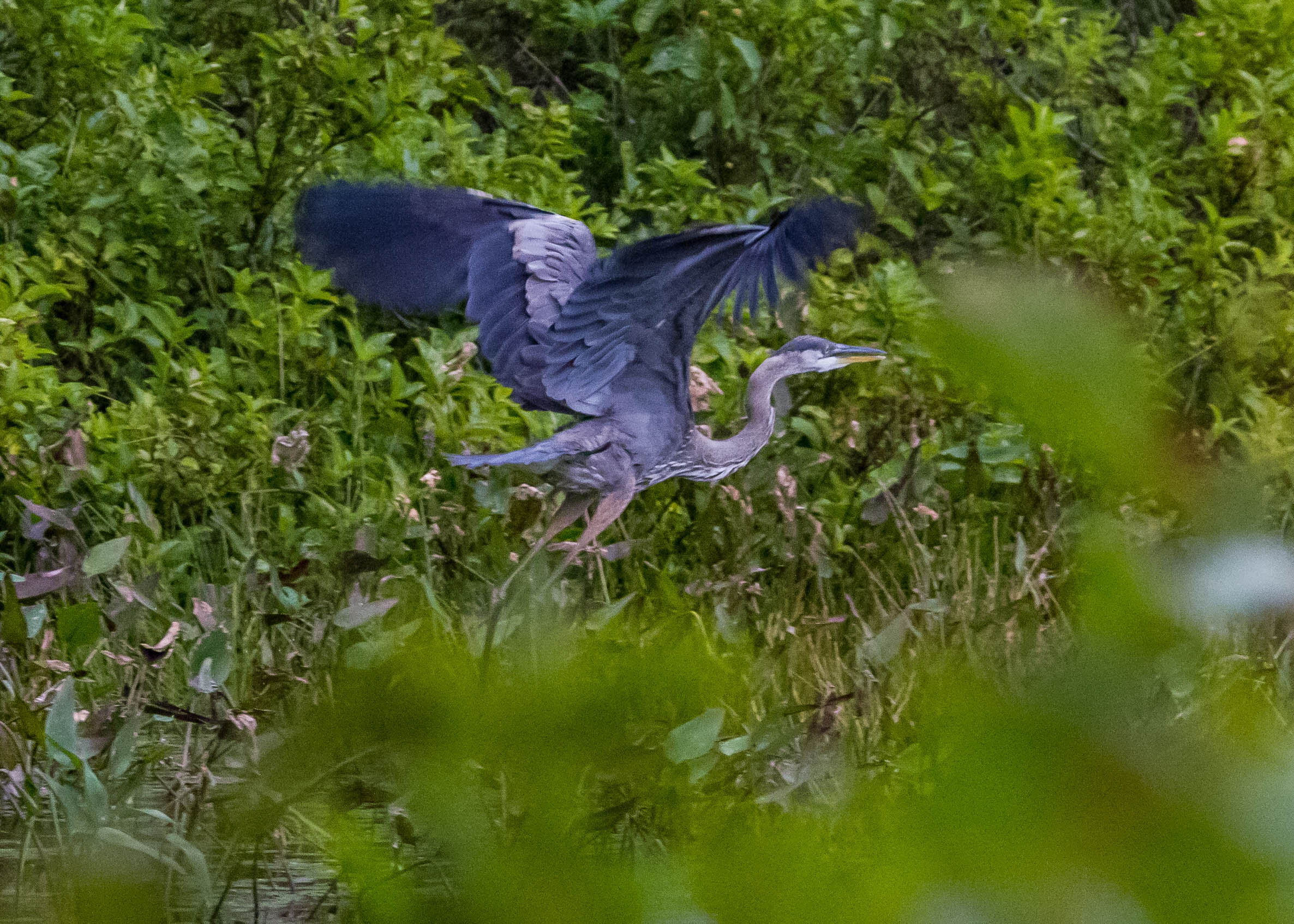 I hope I meet him again sometime.