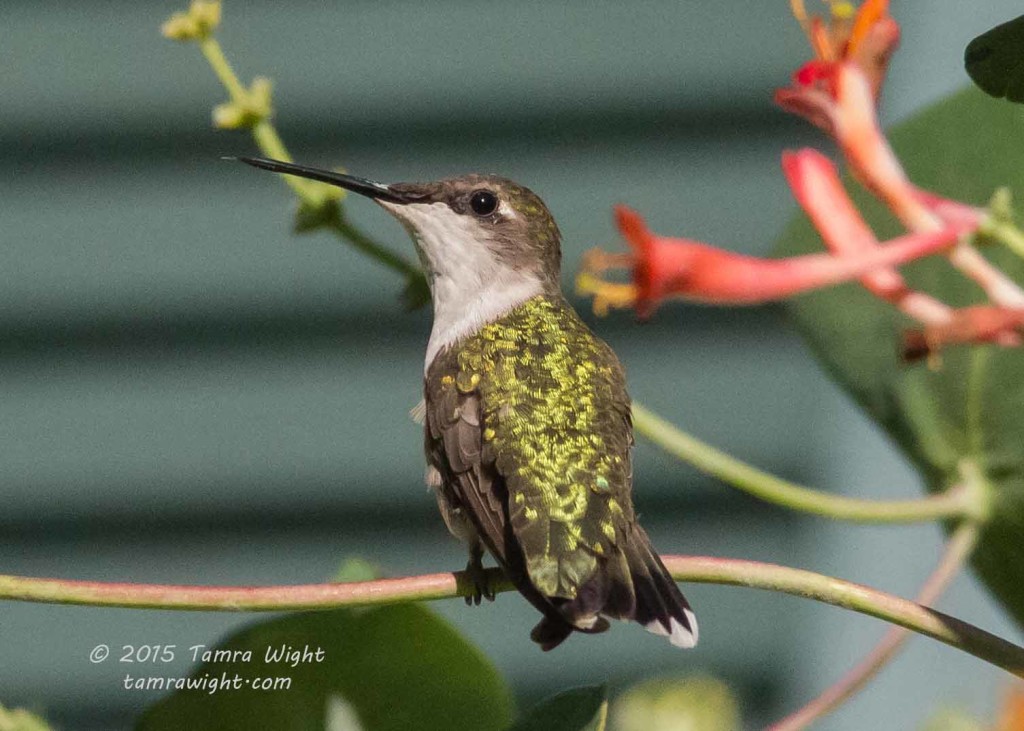 I swear, I've taken over 800 pictures of Hummingbirds this summer.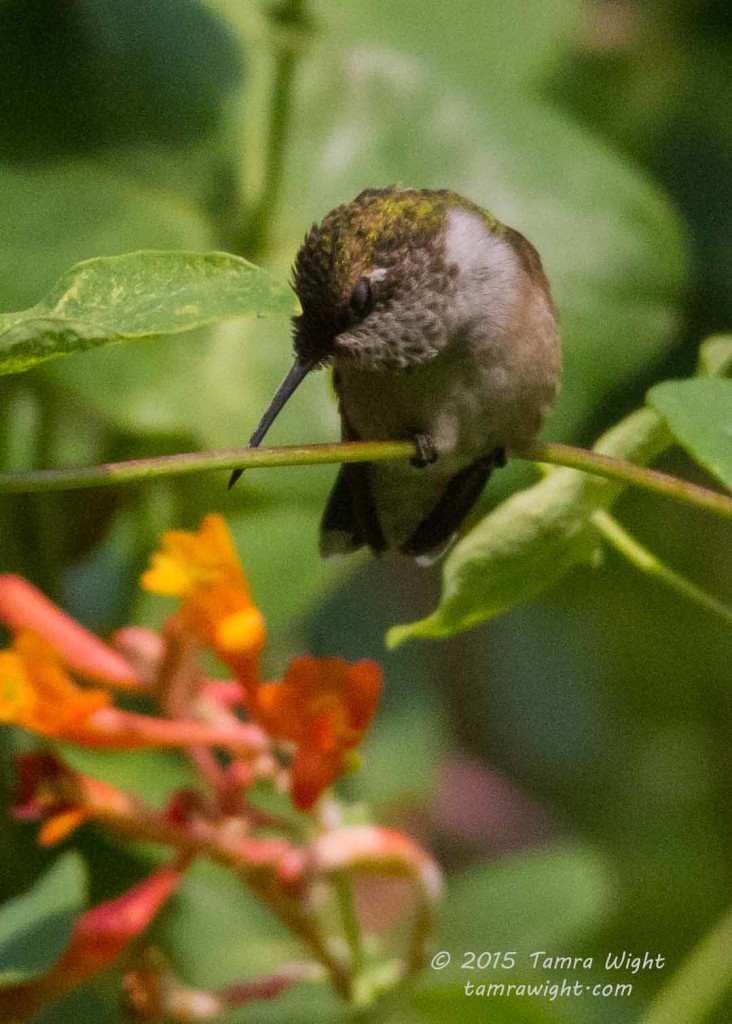 There isn't a lot of days off, when you run a campground, but I do find an hour here and there.  Not usually enough time to head out in the kayak to see the loons, eagles or heron. But time to sit in my little corner of the front yard.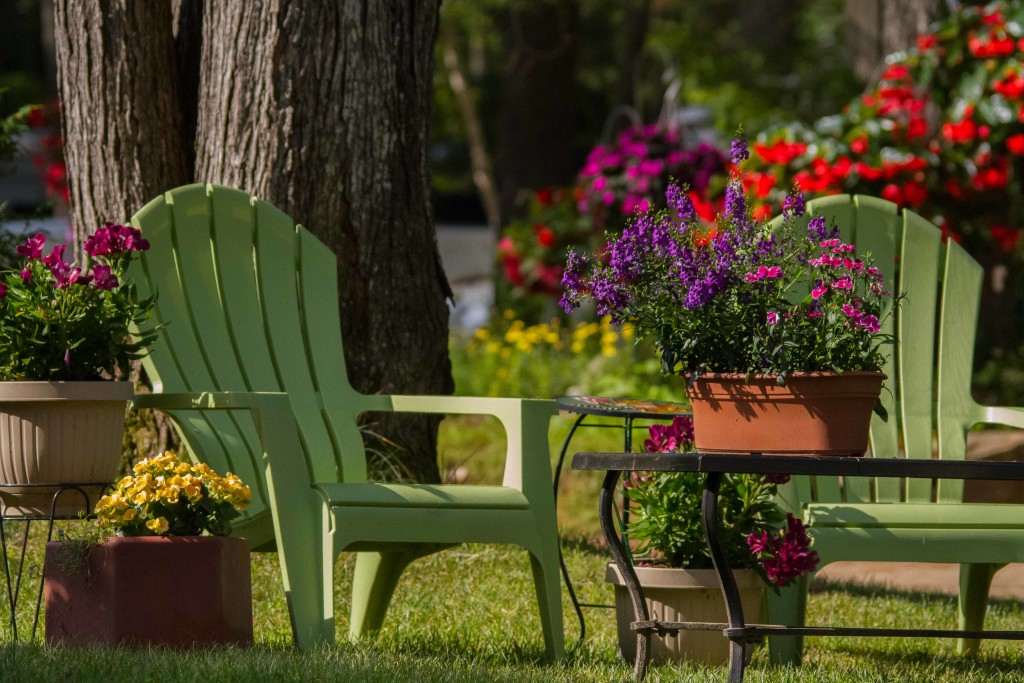 From there, I have a front row seat to the Honeysuckle bush. And Hummingbirds love Honeysuckle.
It's fascinating to watch them flit here and there, to and fro.  Not a sound is made, but the branches of the bush dance below them from the sheer force of their flapping wings.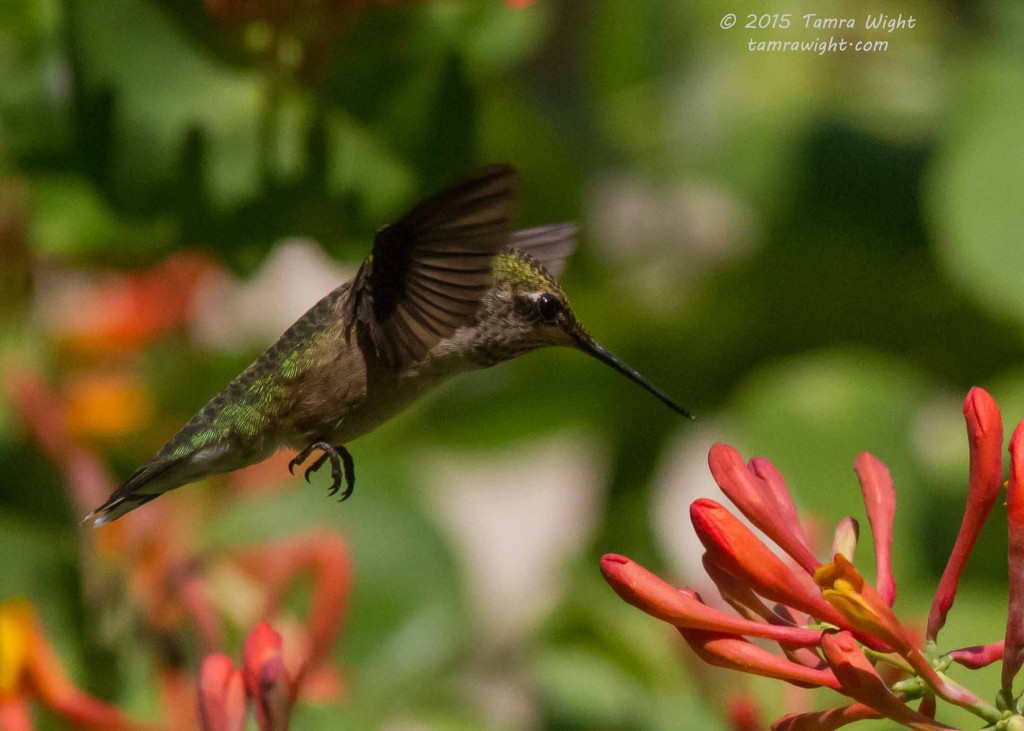 Sometimes, sitting quiet on the front lawn yields the best photos of all.