The trail camera snapped a couple great photos of the fox . . .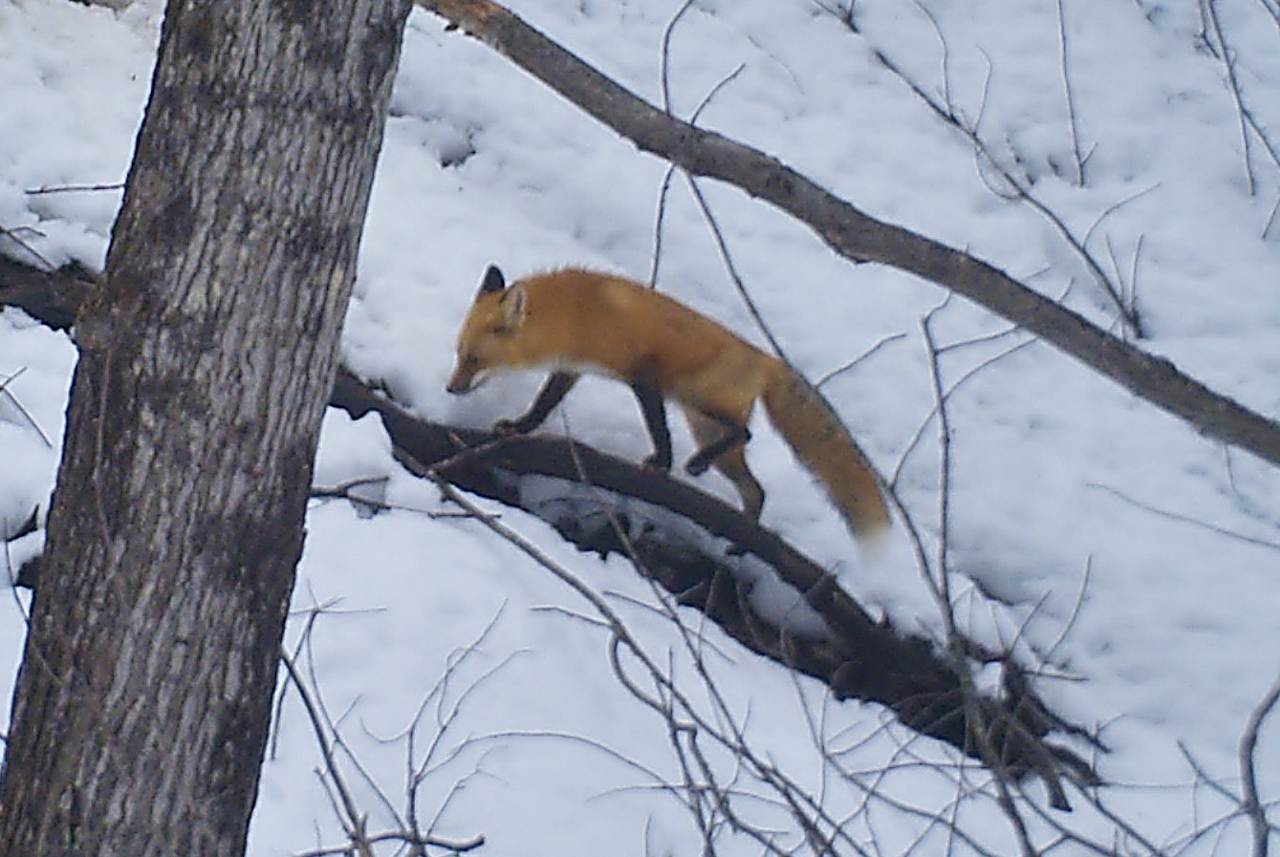 I'm going to try to use a higher resolution on it next week to get clearer photos.
This cutie looks very  healthy, doesn't he?  With all the spring-time love in the air, I can't help but wonder if we'll get lucky and see some cubs.  It seems that March is the cubbing season, and the female relies on the male to bring her food.  This might be why I've only been seeing one fox in each photo.
In April, the cubs venture out for the first time.  So I believe I'll leave the trail camera right where it is for the next few months, just in case. I'll keep you posted on any new news!