On Tuesday the 28th, I had a second book launch for Mystery of the Eagle's Nest.  This time, it was hosted by my colleagues at Whittier Middle School.  I'm so fortunate to work with people who support what I'm most passionate about, outside of school.
We asked Hope from Wind Over Wings to bring her staff, her adorable owls, clever raven, and proud Eagle, Sky. I knew our students would absolutely adore them!
And I was right, everyone was quite taken with them.
When it was time to begin, our principal Mr. Vincent, got the show rolling, by introducing me to the crowd,  numbering 65+.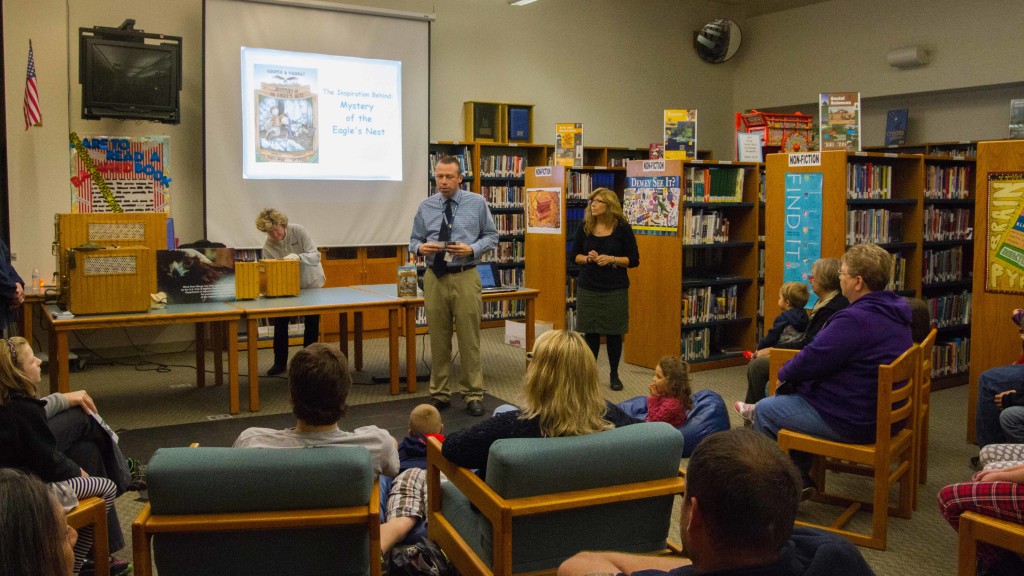 I talked and showed photos about the inspiration behind Mystery of the Eagle's Nest; eagle behavior, our family geocaching adventures, and the canyon setting which inspired the opening and climactic scenes in the story. Then I read Chapter 1.  Halfway through, I noticed a young man, sprawled on the floor in front of me, following along in his own copy.  My hands itched to get a picture of him!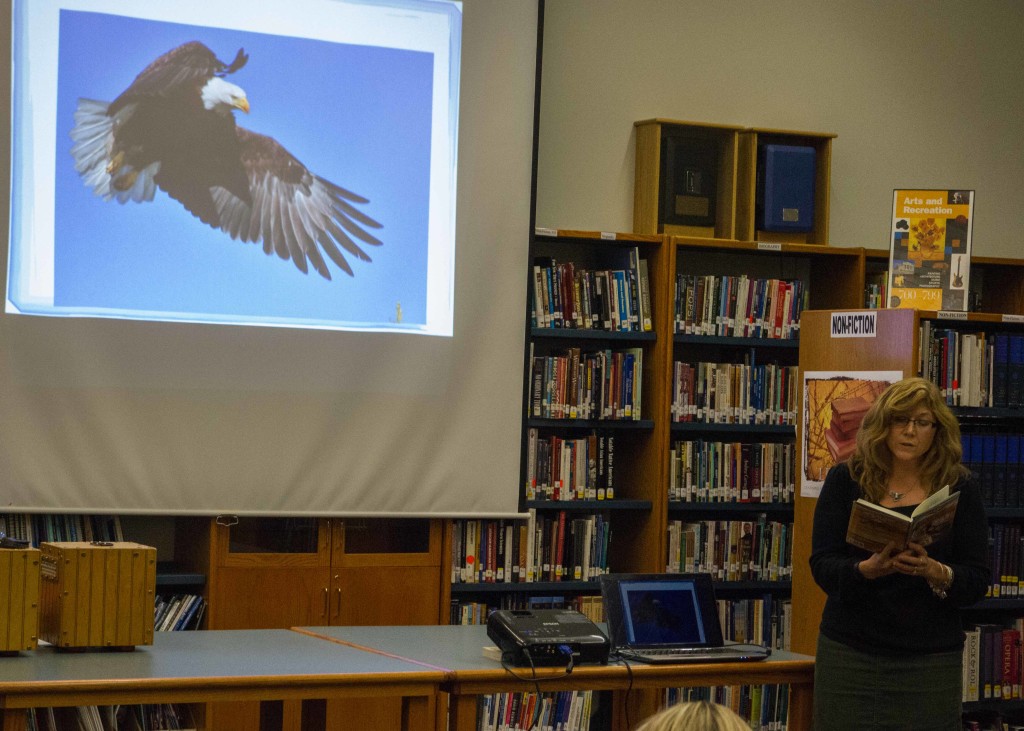 After my little presentation it was time for the winged stars of the show!  Sue gave her presentation on ravens and how clever they can be.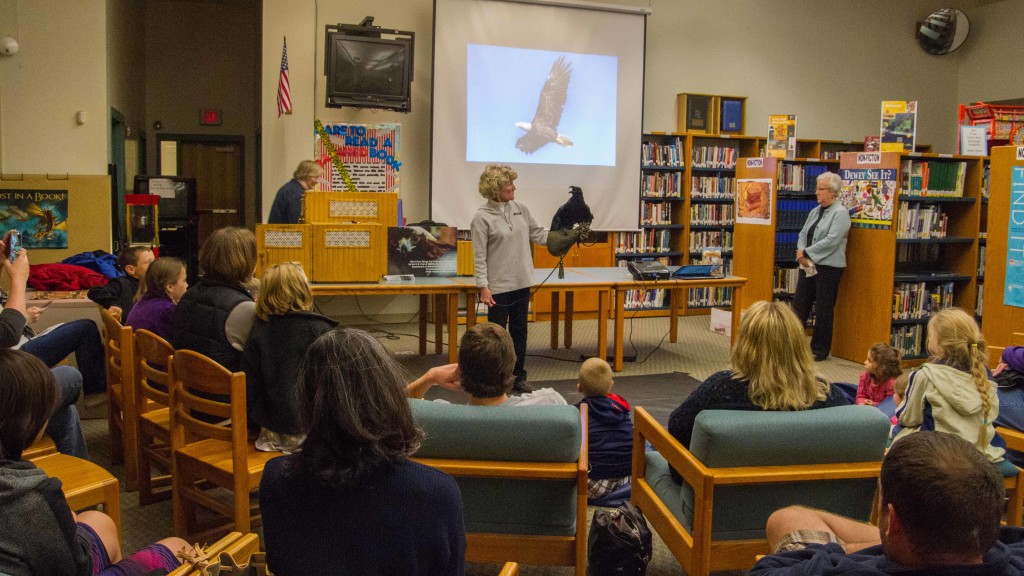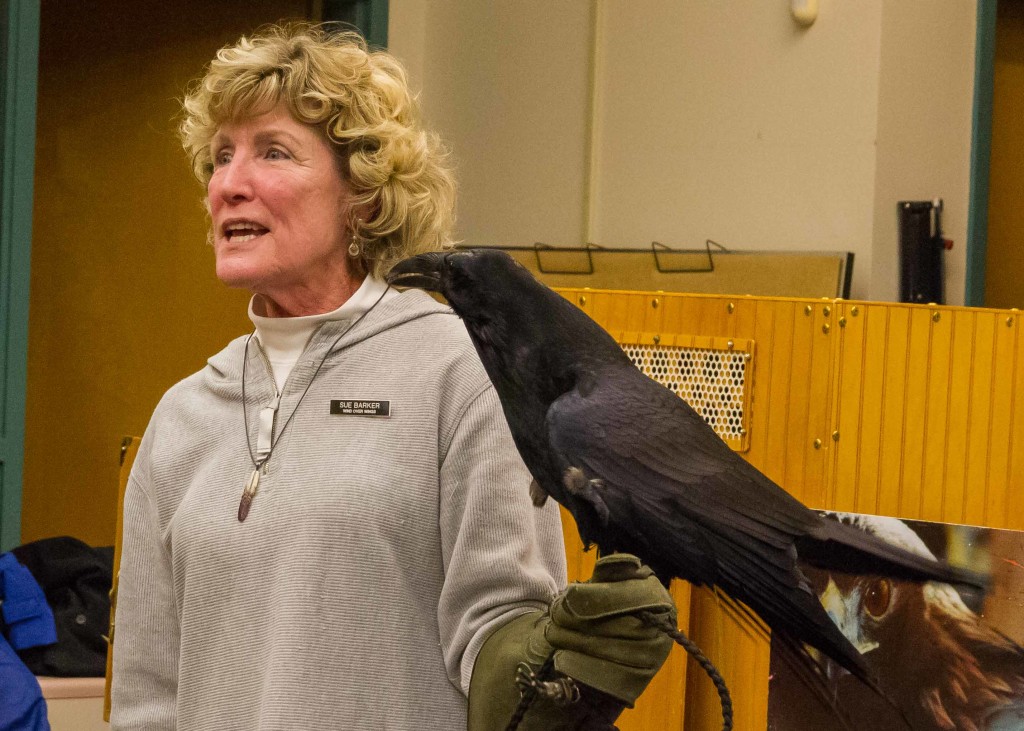 And then Hope brought out Skywalker, a golden eagle who'd been shot out of the sky.  He'd had one wing amputated, and after months of physical and emotional recuperation,  now educates the public on the awesomeness of raptors.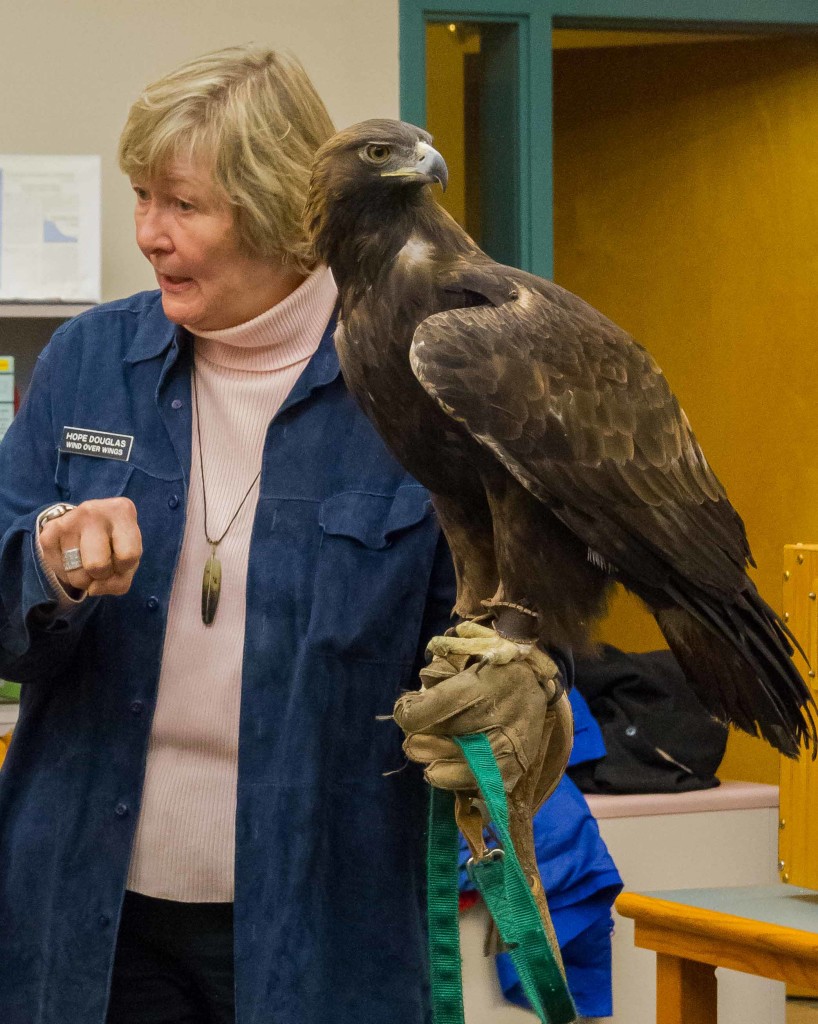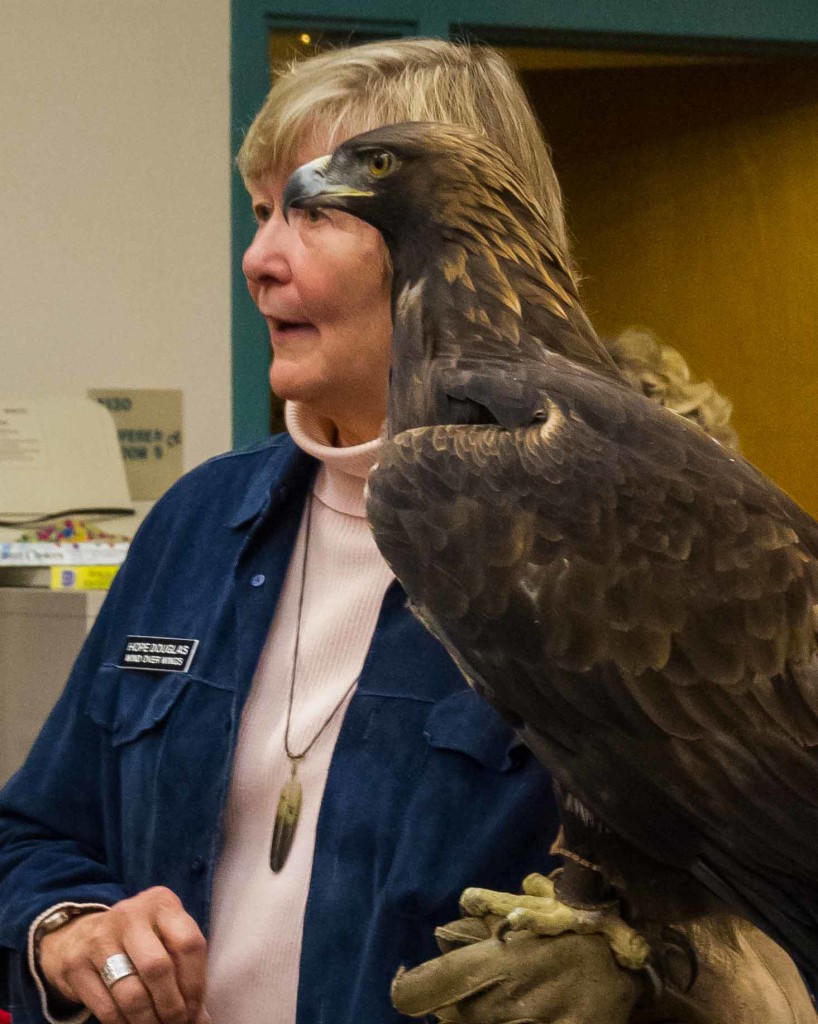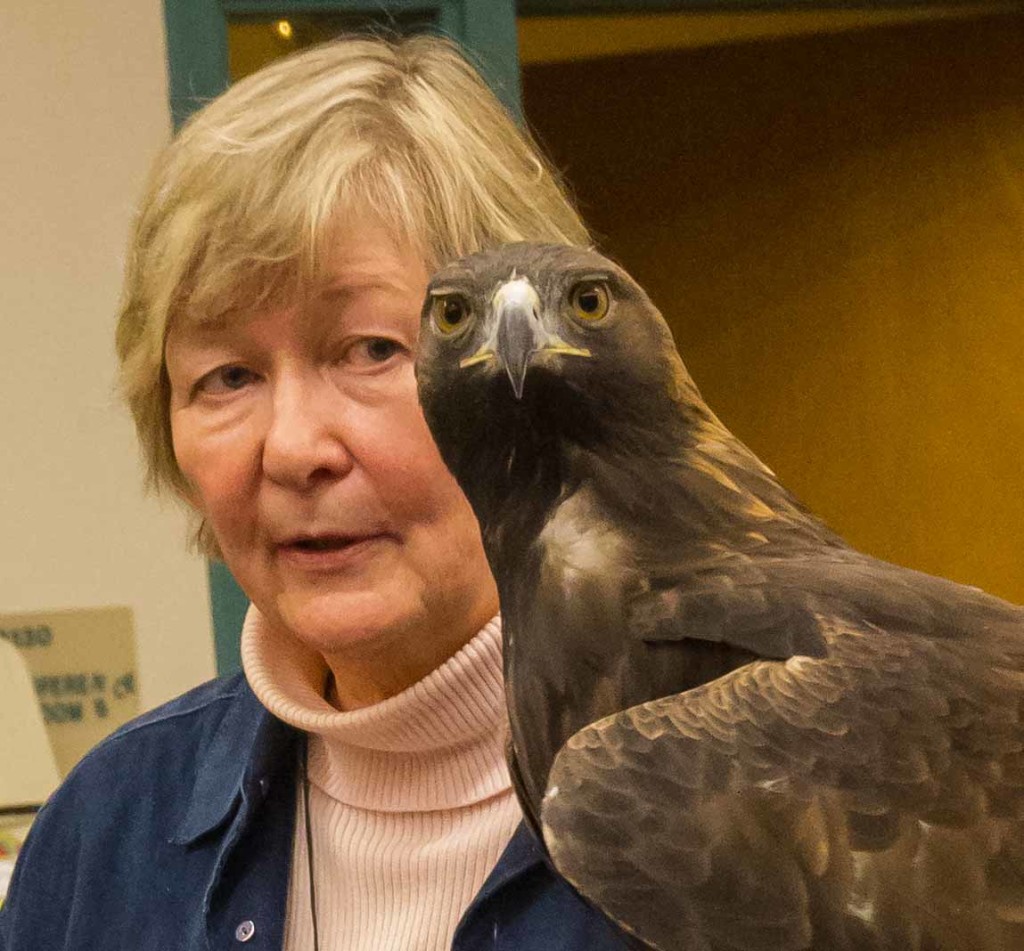 Oh, how I love that eagle and his story!  So much so, I'll be signing them to present at the campground next summer. I know my campers will love them!
As I went on to sign books by the makeshift campsite, Carole and Cathi sold books,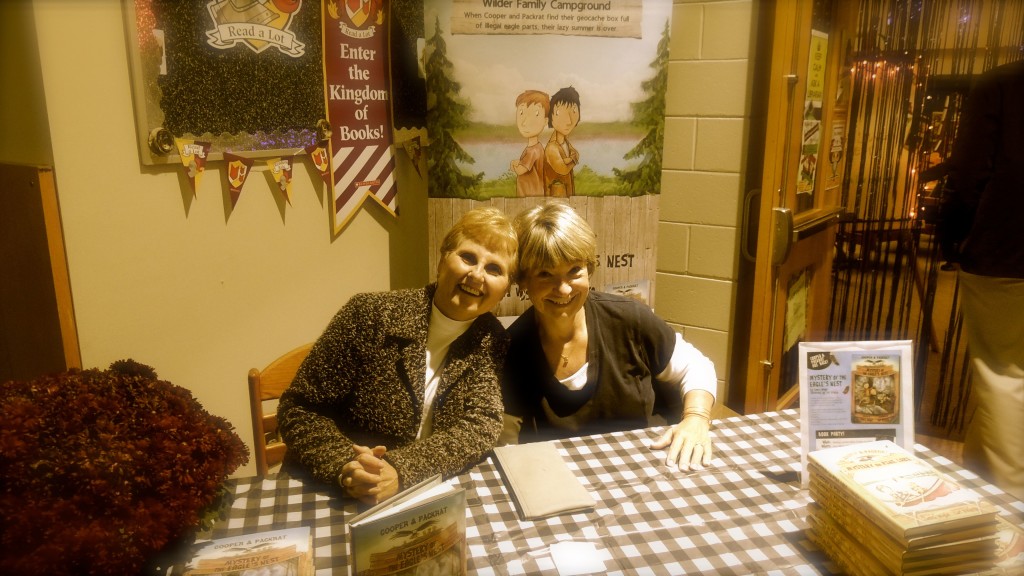 while Shelley helped the kids make their own s'mores . . .
and Julie and Shannon instructed attendees on how to make eagles from hand and foot prints.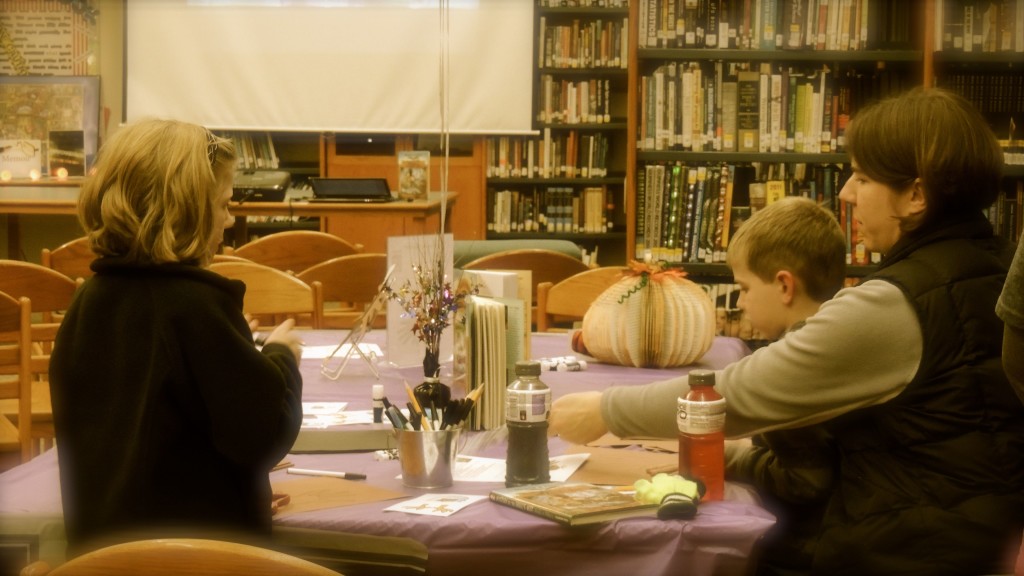 These are two of my students who were quite proud of their crafts!  And I was quite proud to have them in the audience.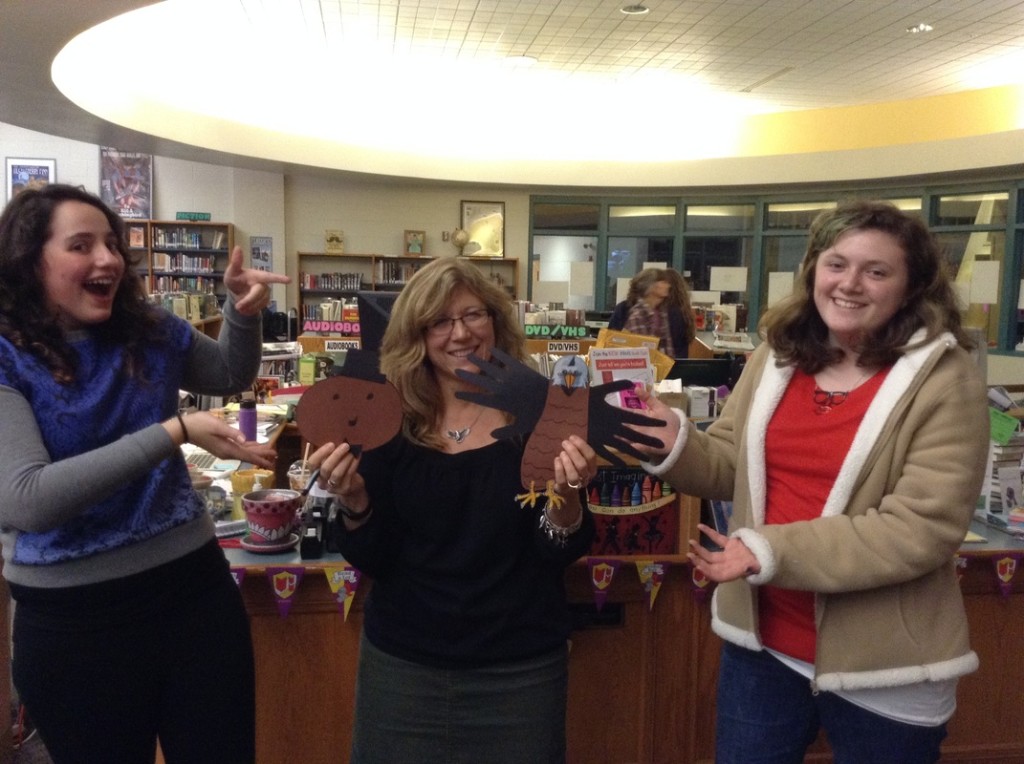 A huge public thank you to everyone who helped make the evening a magical one!