I was working on another Cooper and Packrat story when I came to a stand still . . .
stuck . . .
wordless . . .
so I set out for the hiking trail and the lake to find my inner Cooper.  Halfway there, I saw black skies in the distance.  The wind picked up.  There was a dampness in the air. So I went home.
An hour later the sun came out, so I tried again.  Lakeside, this was the view . . .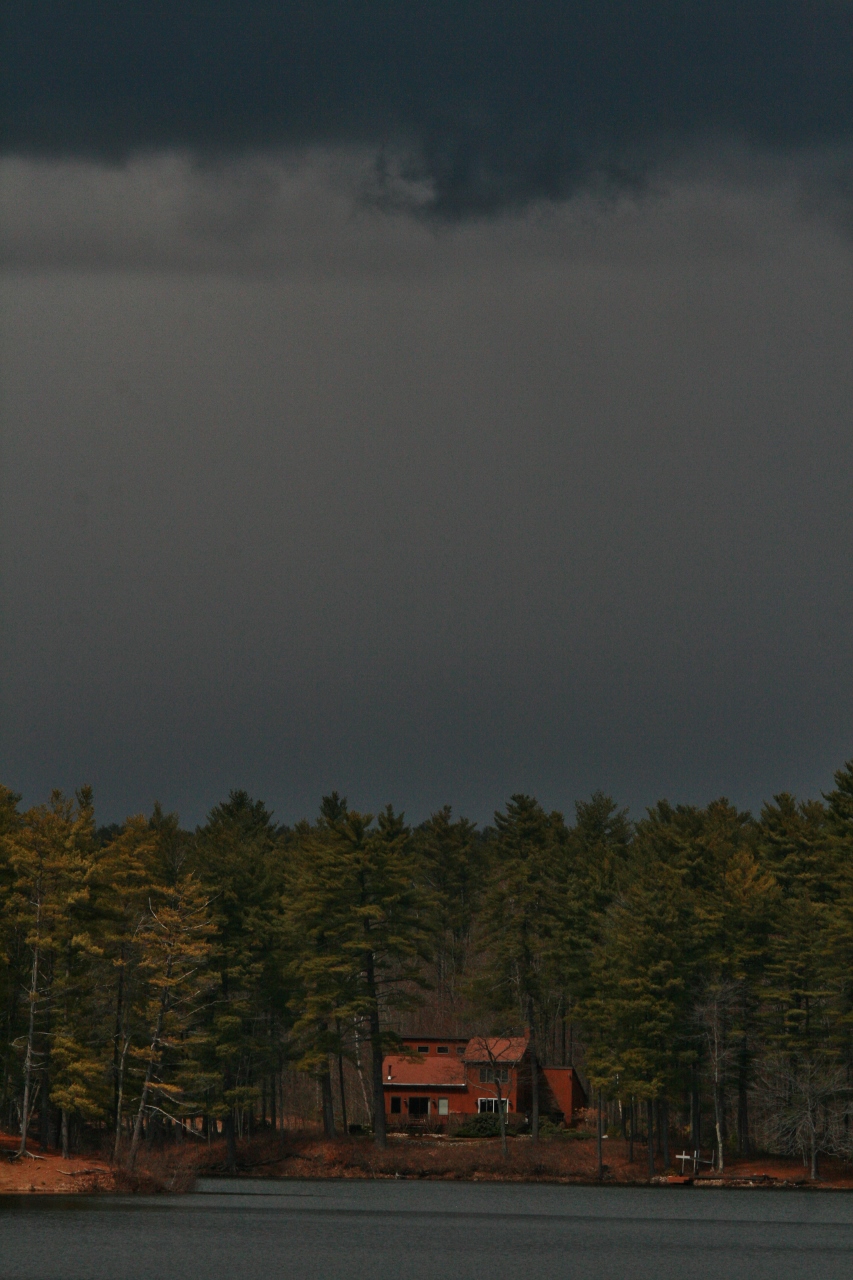 Someone else had her eye on the clouds too . . .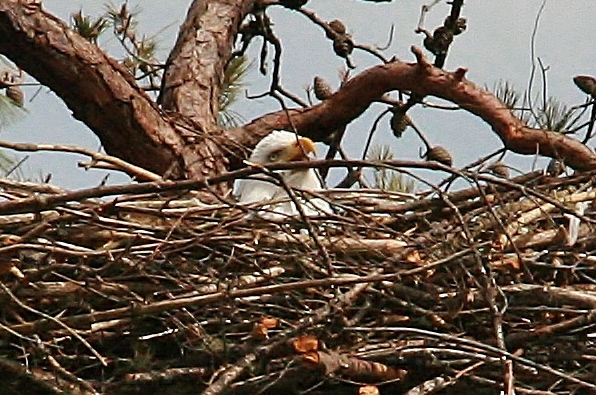 I managed to snap a few pictures before it started sprinkling again. My camera in a plastic trash bag, I ran home for the second time.
An hour later, I trudged to the lake yet again, shaking my head in wonder at my determination to get there. This time I took a different route to snap a picture of the eagle from over by our beaver hut. It gives you a really good look at how the nest is built and how it's grown.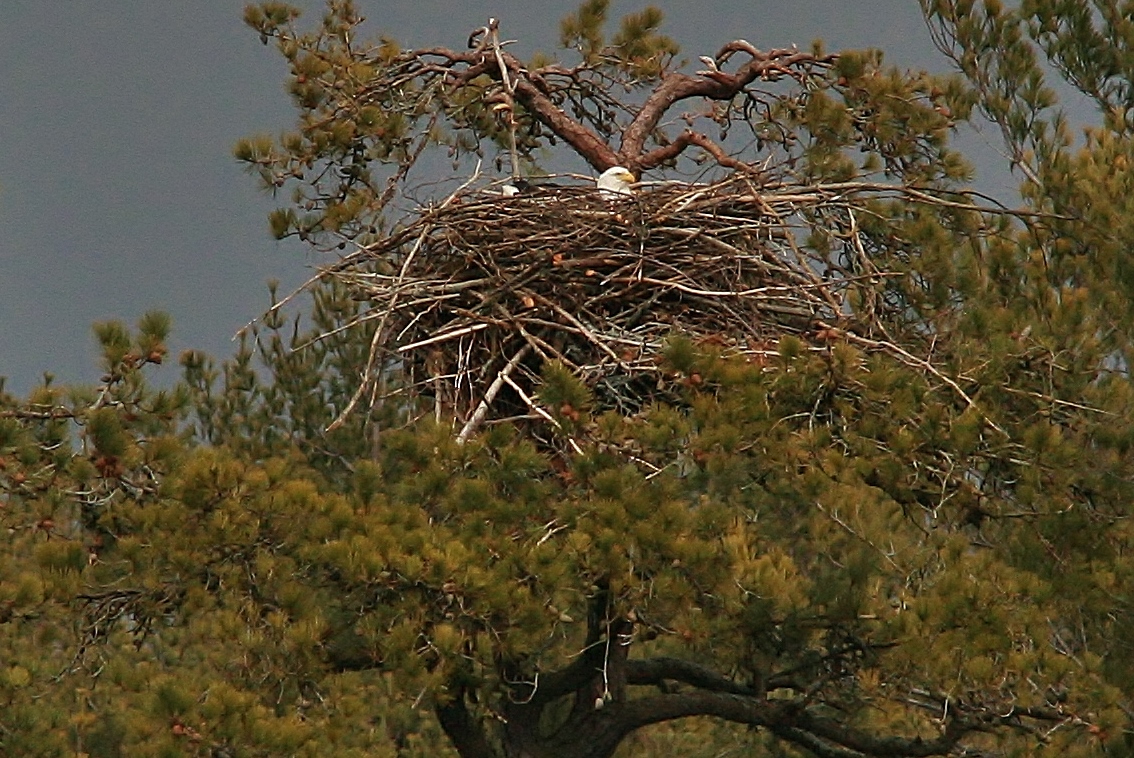 I'm not sure, but I believe the eggs haven't hatched yet, by the way she's still sitting on the nest.  I think she'd be perched on the edge if the little ones had arrived.  Any day now . . . any day.
Another patch of gray clouds loomed in the distance.  I began to pack up and walk back.
A few steps later, I turned for one last look at my eagle and there, just off its island, I saw this.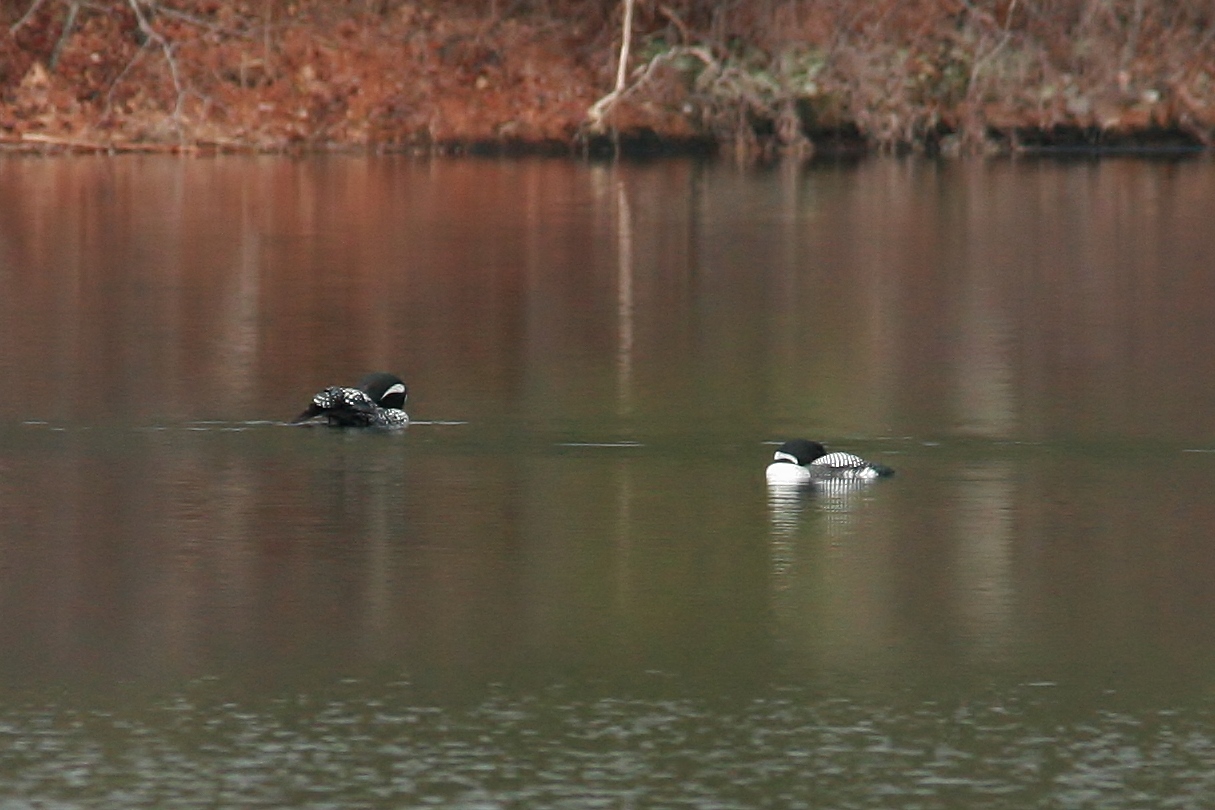 My loons!  They were back.
Gray skies had returned, but I only had eyes for them.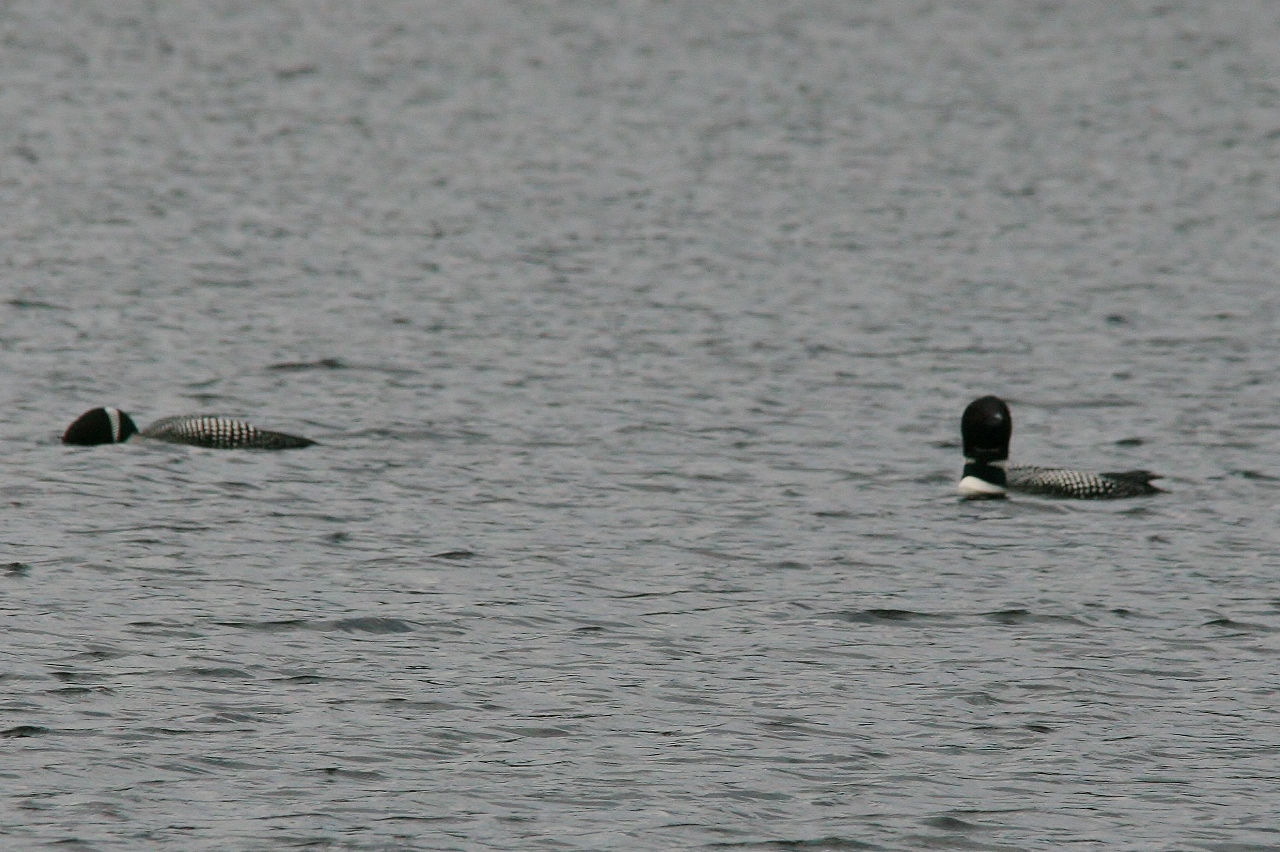 They fished . . . and preened and dove . . .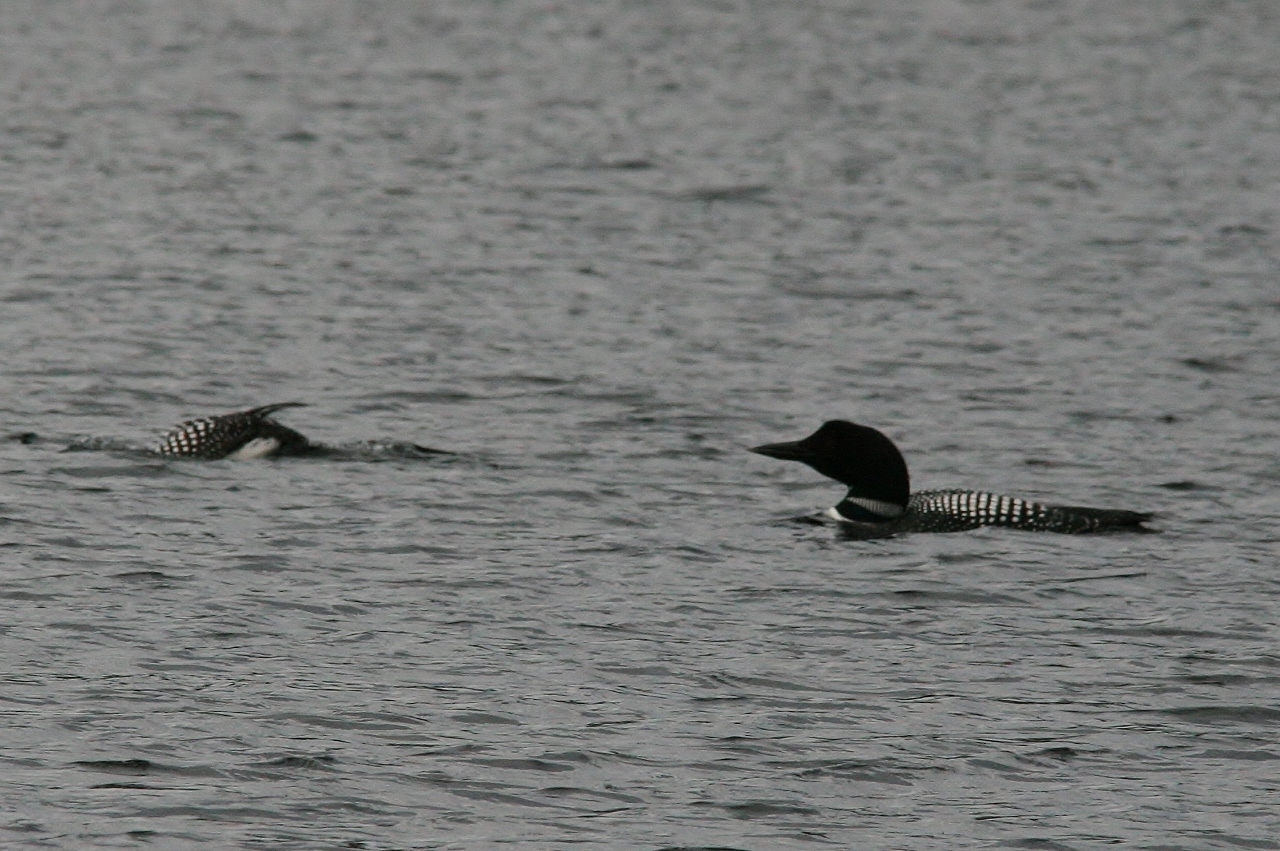 And they were together.  Sigh.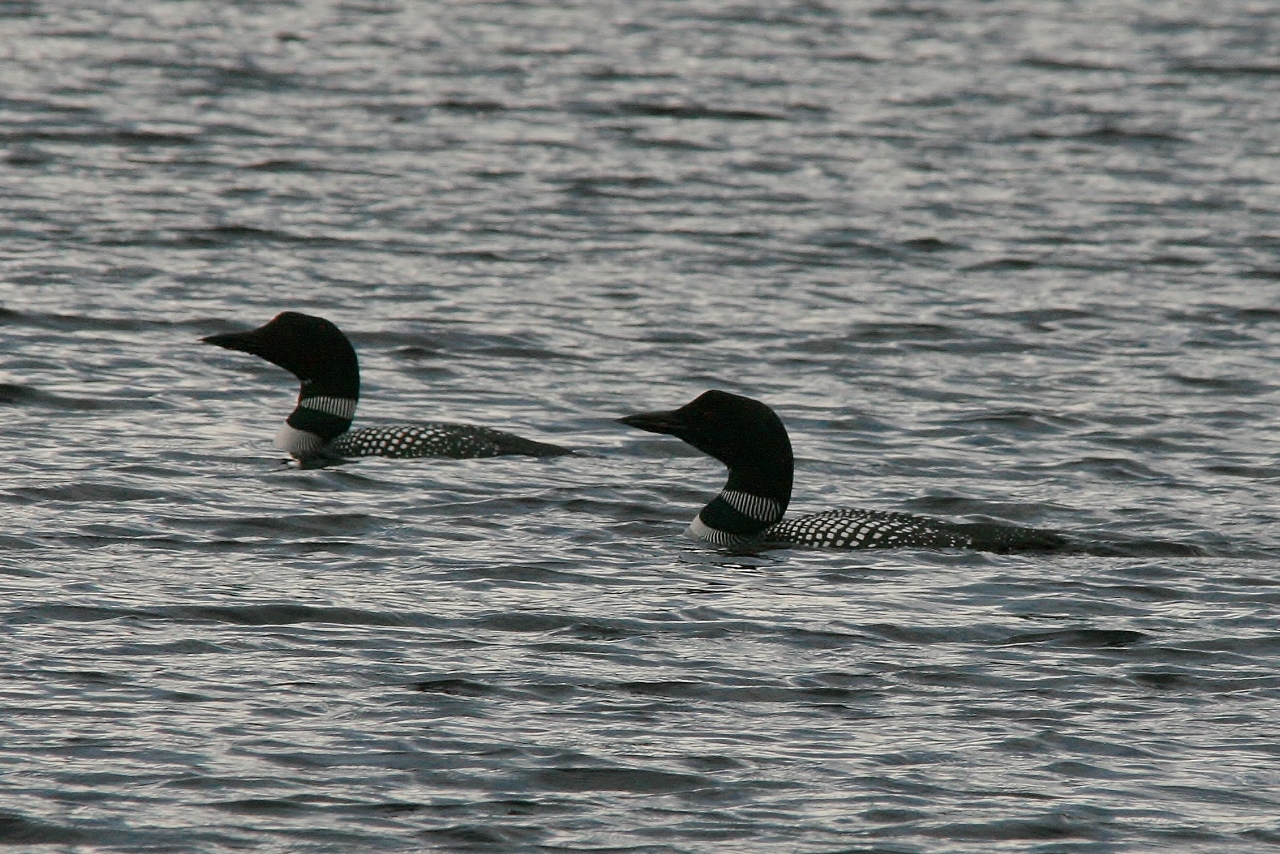 I'm looking forward to documenting their 2013 summer as I wait for Cooper and Packrat to be released.