For my birthday, I didn't ask for jewels or a fancy dinner out. I asked for a trail camera.  I just had to see what the Poland Spring Campground wildlife was doing when they thought I wasn't stalking them with my camera.
Dave and I found the perfect spot to set it up this past Sunday.  The weather was so gorgeous, we decided to continue down to the point, hoping to see our eagles.  Cookie bounded ahead of us, never quite out of sight.  At one point she startled a flock of (what I believe were) mallards.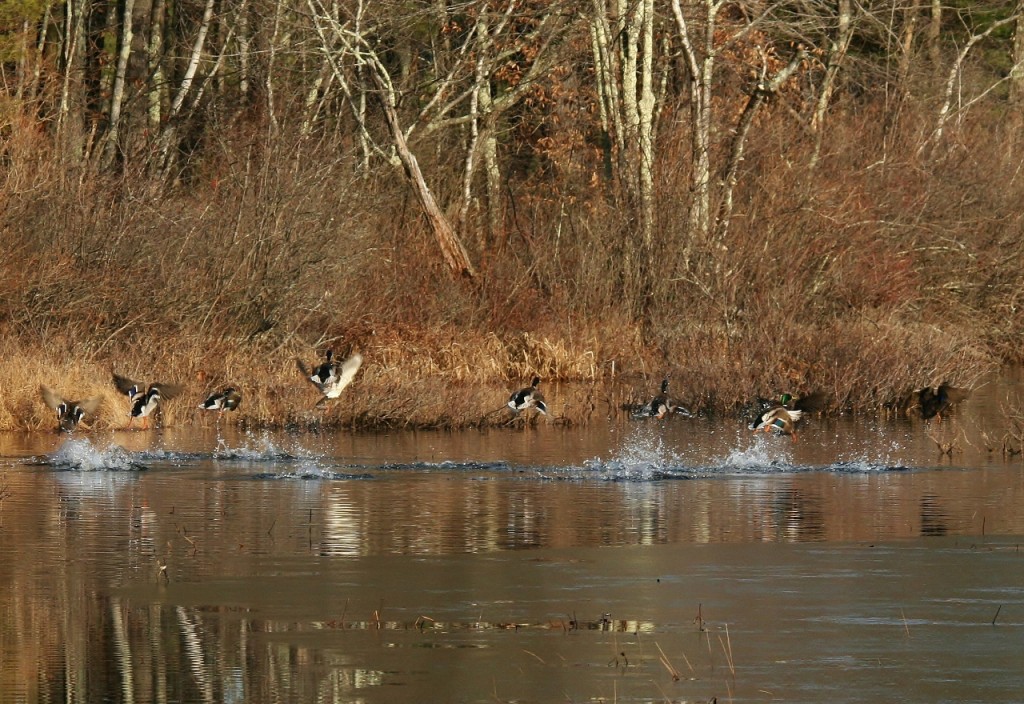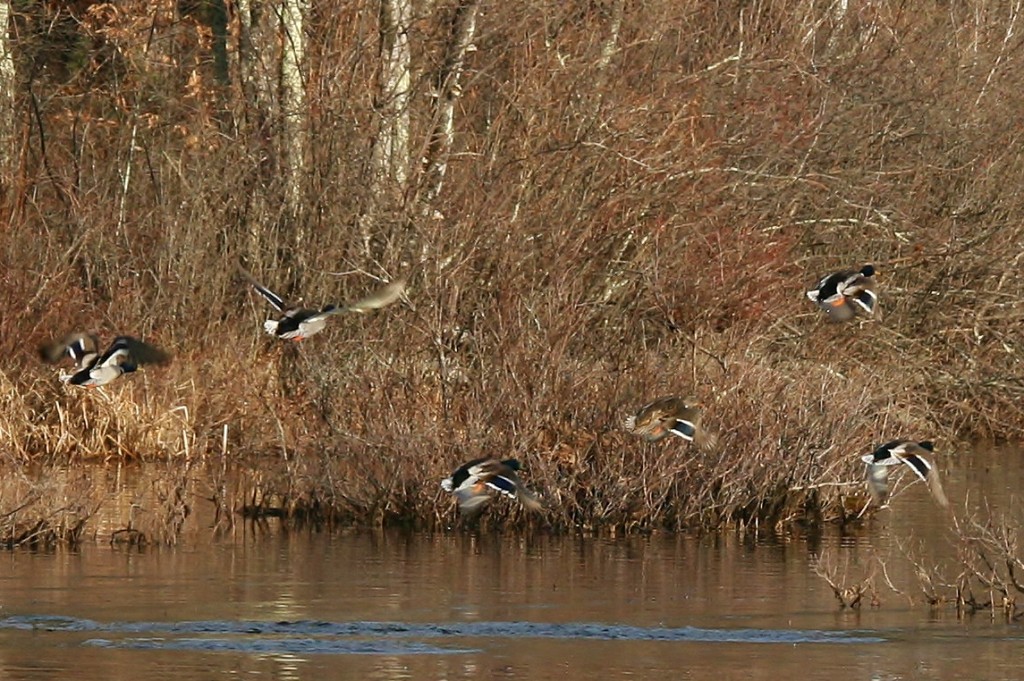 I think they startled her too, because she ran right back to me.
Once on the point, we could see the eagle nest stood empty, but I think a few more sticks have been added. I'm very much looking forward to getting more pictures this coming spring with my new, super-duper lens.
Ben gave me a stabilizing pole for my birthday.  It attaches to the bottom of my camera in much the same way a tripod does, but it's quicker and easier to use. When I have the big lens attached, it's heavy to hold and my hand tends to shake after a bit.  Sometimes, when I'm out for a couple hours, my arm aches the next day.  I'm not complaining, mind you!
I noticed my long distance pictures were a little clearer.
These Hooded Mergansers had been quite elusive these last few months, but I was about to get my chance.   Four pair were feeding half way across the lake . . .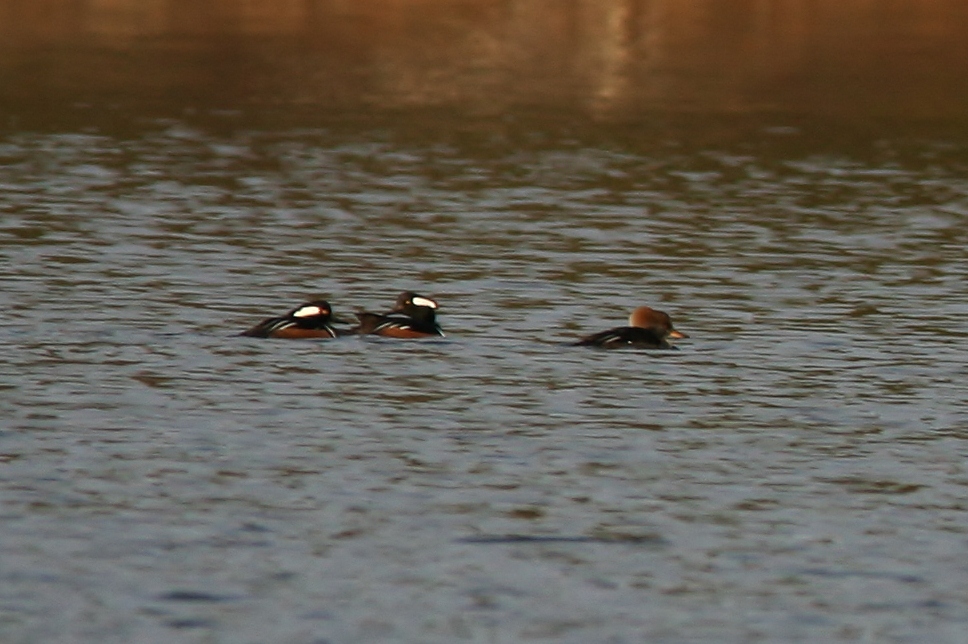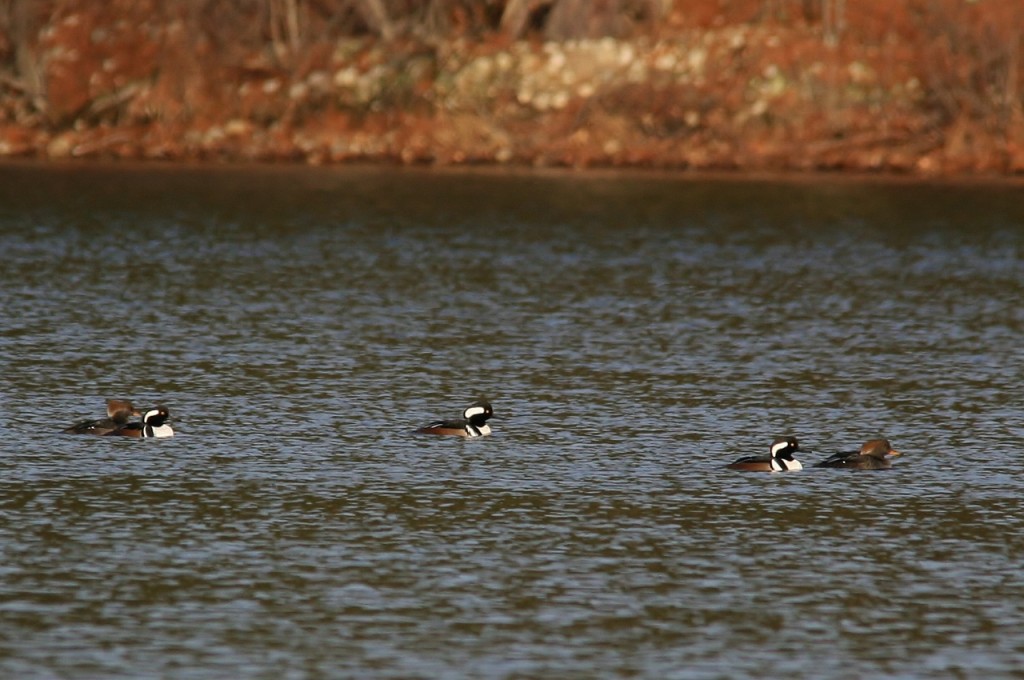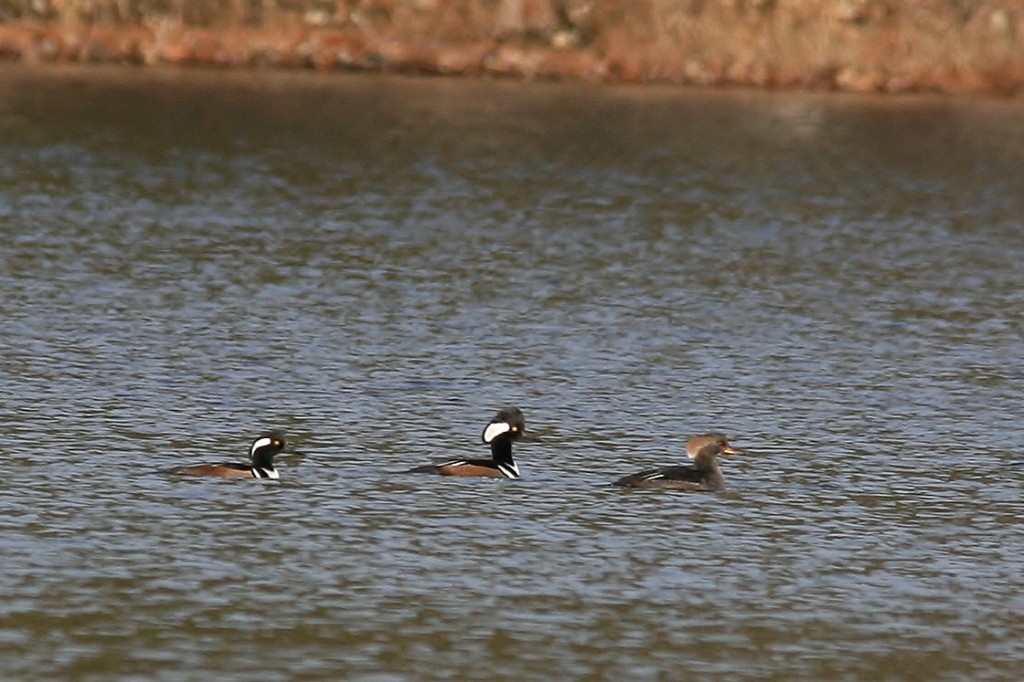 This time it wasn't Cookie, but two pair of hikers at the State Park who sent these beautiful birds soaring . . .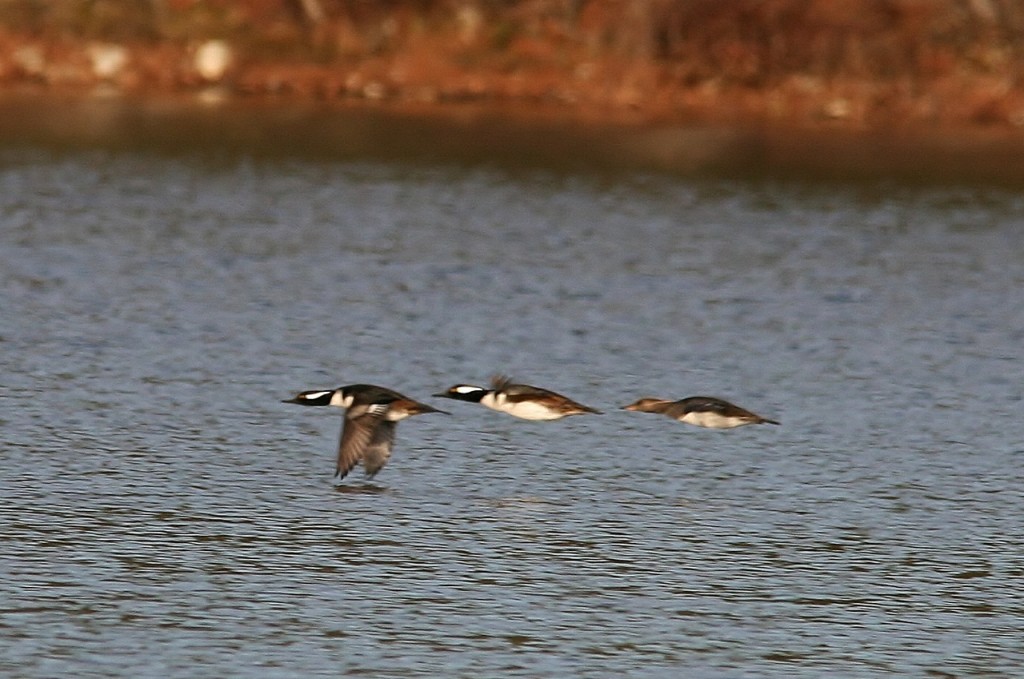 I'll check the trail camera Wednesday or Thursday.  Through the winter and early spring, I hope to capture pics of the deer, turkey and beaver who move into the campground after the campers move out.
Has anyone out there had any unusual bird sightings this fall or winter?  You might just find me on your doorstep!