When I went back down to the lake on Saturday, the eagles were back to fluffing their nest.  There's been at least one adult on or in the nest all weekend.
What I love about their new nest location, is how they now have branches to sit on over it, which gives me so many different poses to shoot!   In prior years, they'd either hang out on the edge of the nest, which became a bit crowded when the little ones were born, or they flew off to another tree.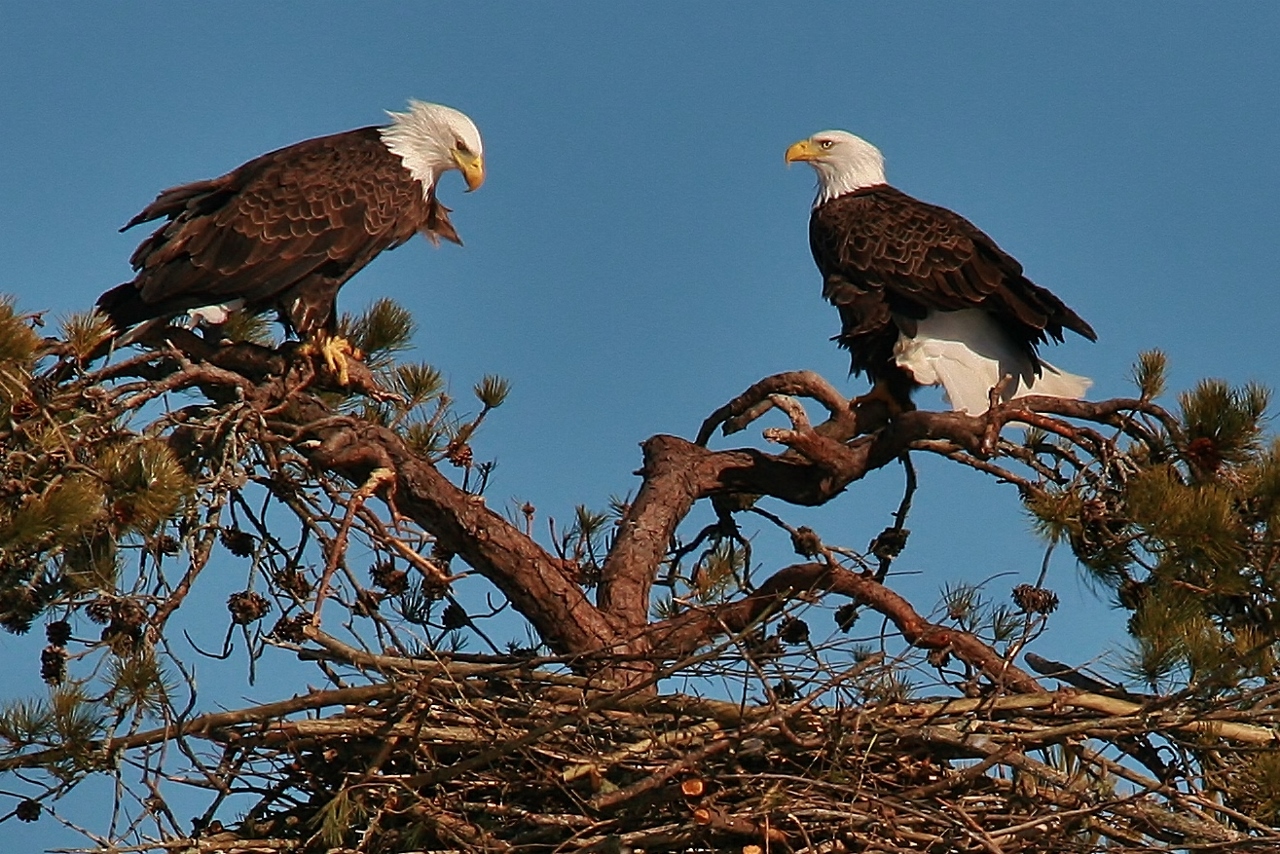 I'm thinking I'll be getting some gorgeous family photos this year.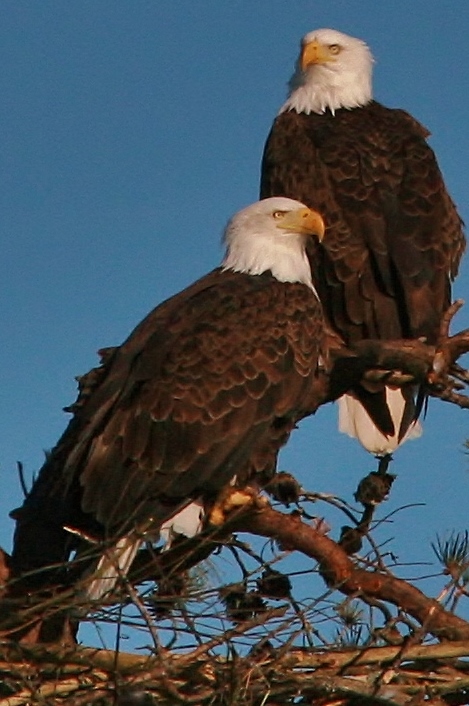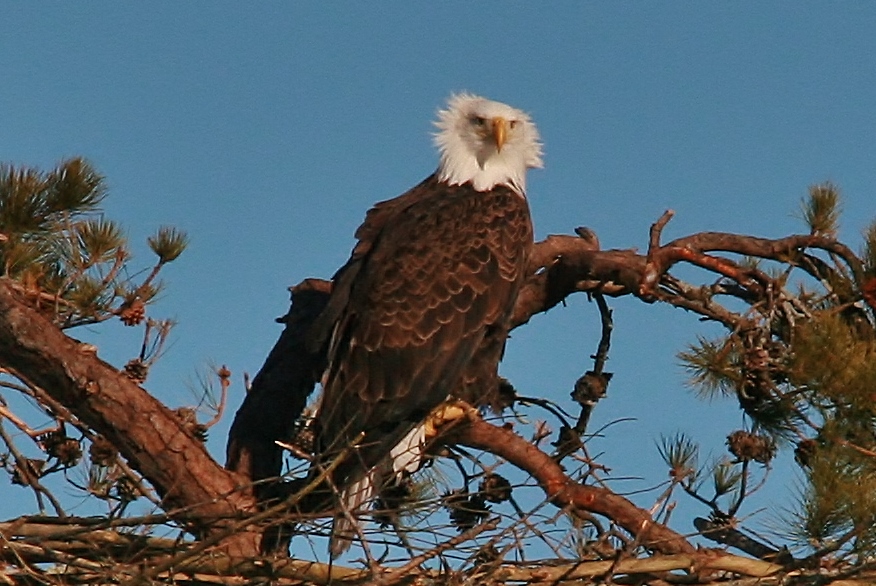 When I left on Sunday, one of the adult eagles had settled into the nest.  I'm fairly certain the eggs have been laid or were just about to be.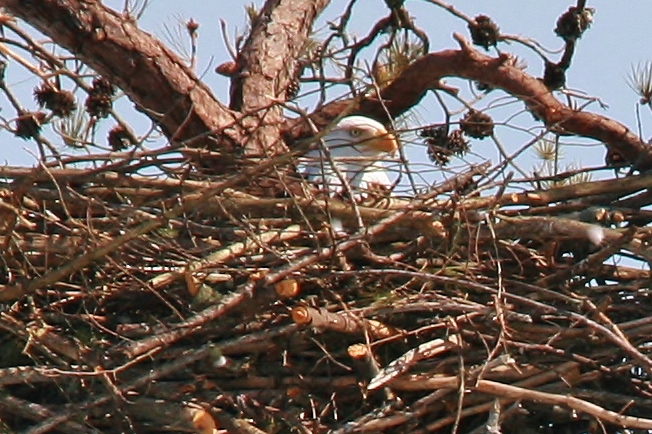 Wish them luck!