Loving Christmas break from school for many reasons, but mostly for the many long walks through the woods I'm allowed.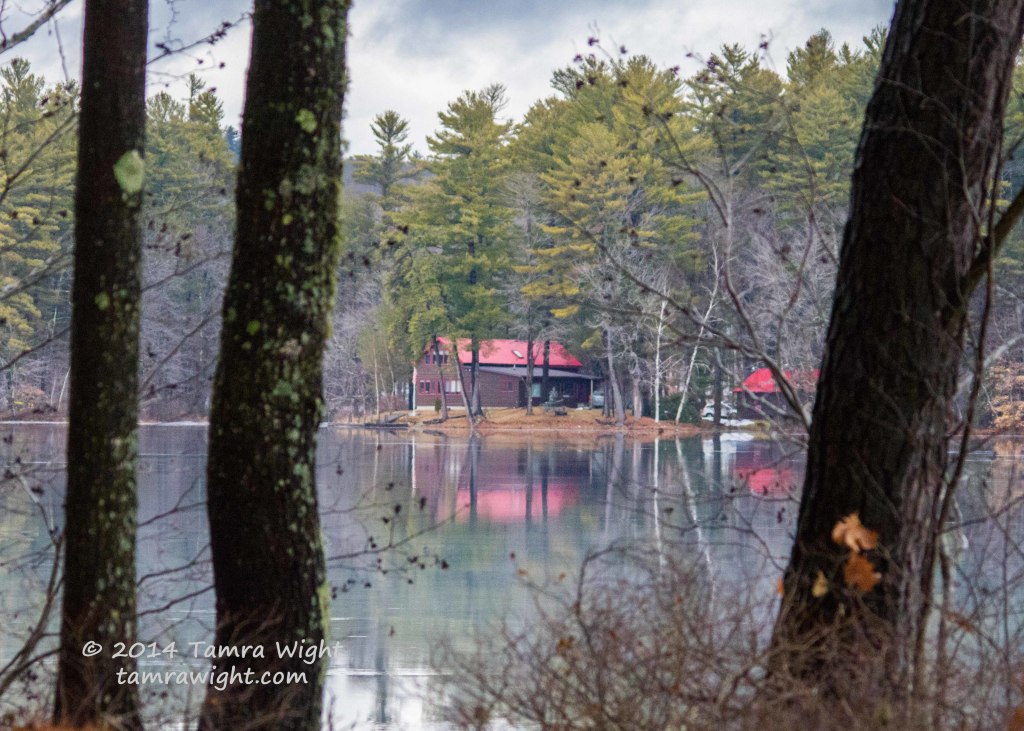 Santa brought me a new trail camera, so I've put the old one down by the beaver hut, since they're so elusive and it's pretty obvious they've been working hard on the den lately.  Of course, once I put it there, I'm not content to just let it sit, I have to hike down every day to see what images it's caught.
While I was there yesterday, I heard the call of the eagle.  The dead tree they like to sit in is very close to the beaver hut, but can't be seen by line of sight.  Even if I hadn't heard them, I would have known they were there, because I could see cars stopping on the causeway to get a look.
So I waited.  And waited. And after fifteen minutes, I got my wish.  I'm sure my gasp of surprise could be heard across the lake!
This adult was headed toward the nest, quite a ways from the beaver hut!  They were adding to the nest!
I could see a speck of white on the nest, which told me the other adult was waiting patiently for this addition.  Or perhaps its an offering?  A sign they were agreeing to reconnect?
But alas, halfway to the nest, the eagle began to drift downward, the weight of the stick was too much.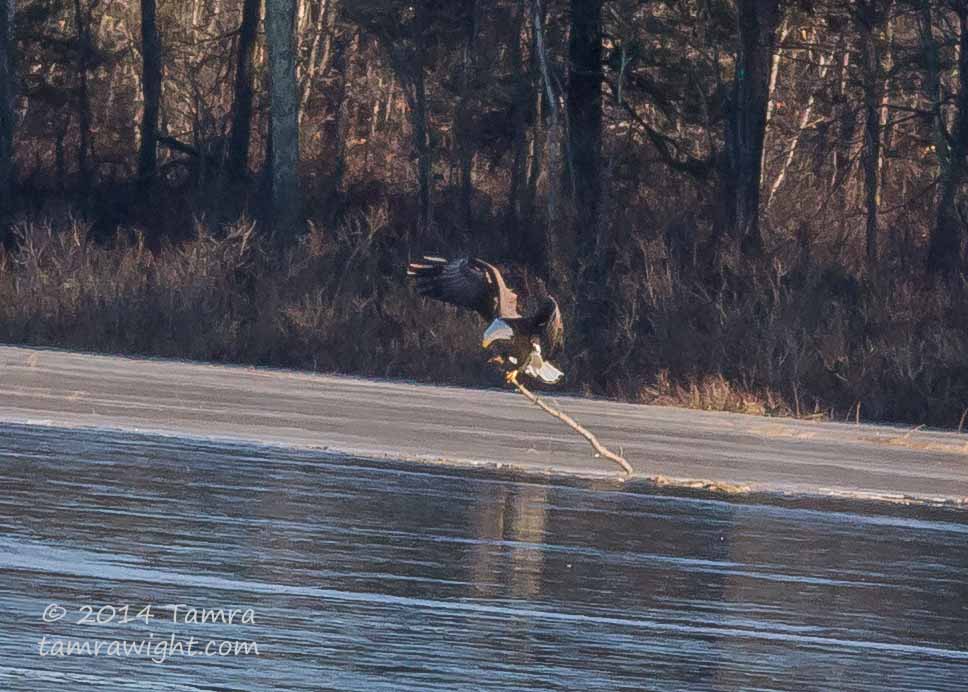 Once again, I gave thanks for my long lens.  Those of you who are familiar with Lower Range Pond, know how great the distance is from from the beaver hut to the golf course side.  I was able to watch as the eagle tried to keep a hold of its prize.
But alas, he couldn't do it.   I picked up a four foot stick that lay on top the beaver hut and felt the weight of it in my hand.  I was amazed the eagle carried a stick that large for as far as it did!
He bit it.  He moved it back and forth.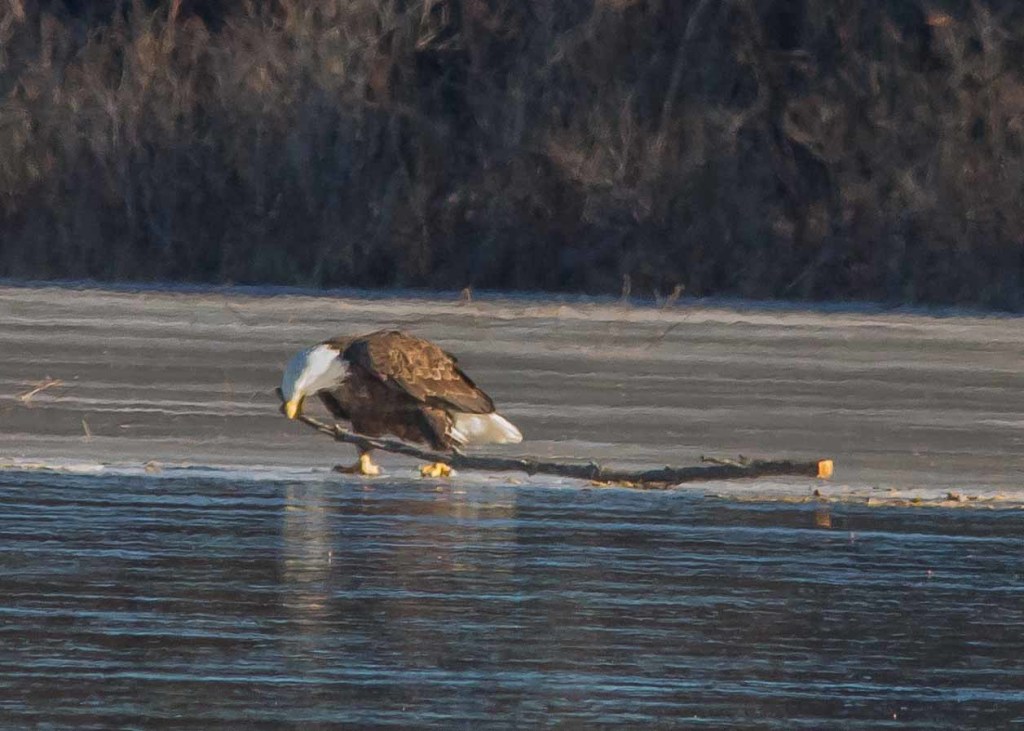 He thought about it for quite a bit.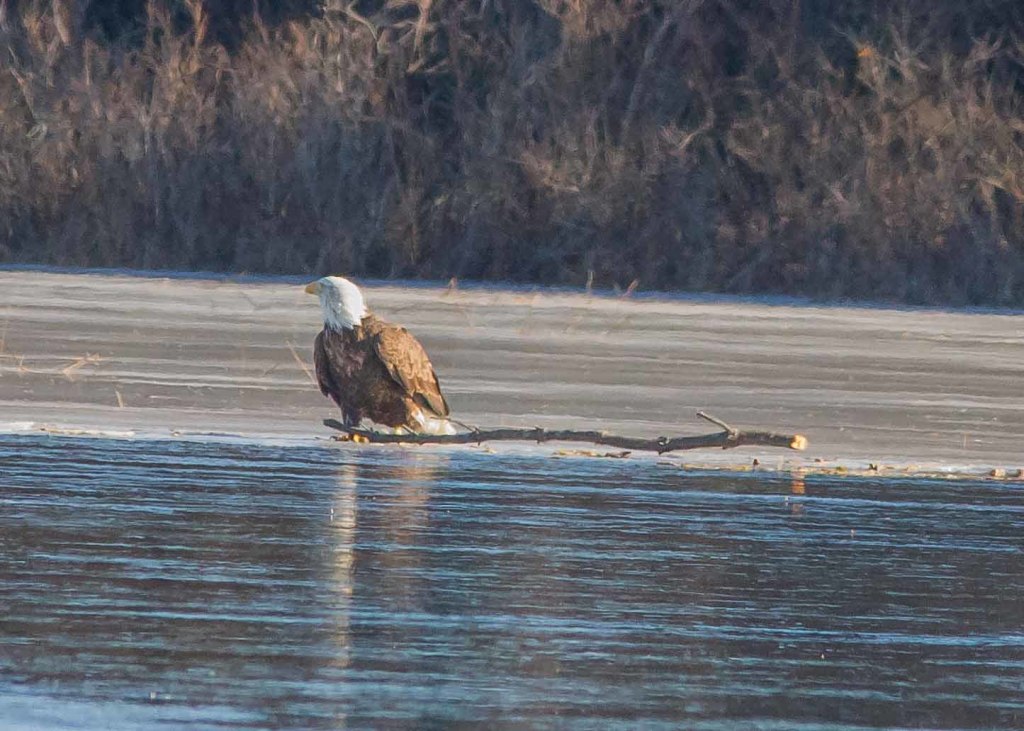 When the second adult called from the nest, he decided to abandon it in favor of joining his mate.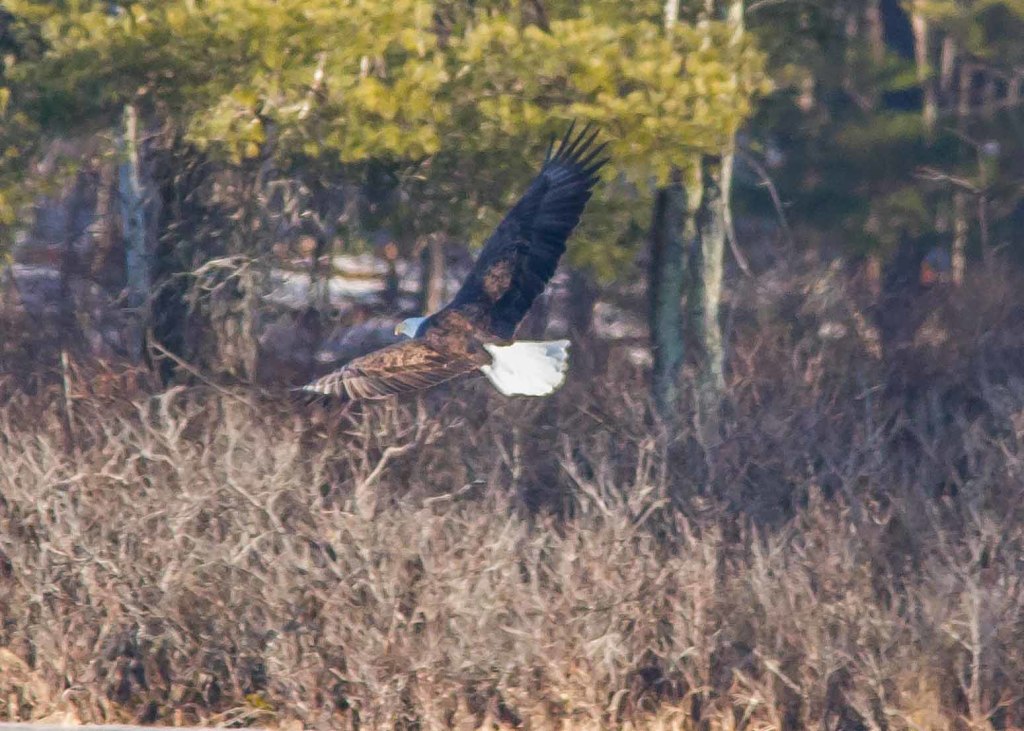 I hurried down the trail, hoping to catch them both on the nest with my camera, and managed to take this one shot.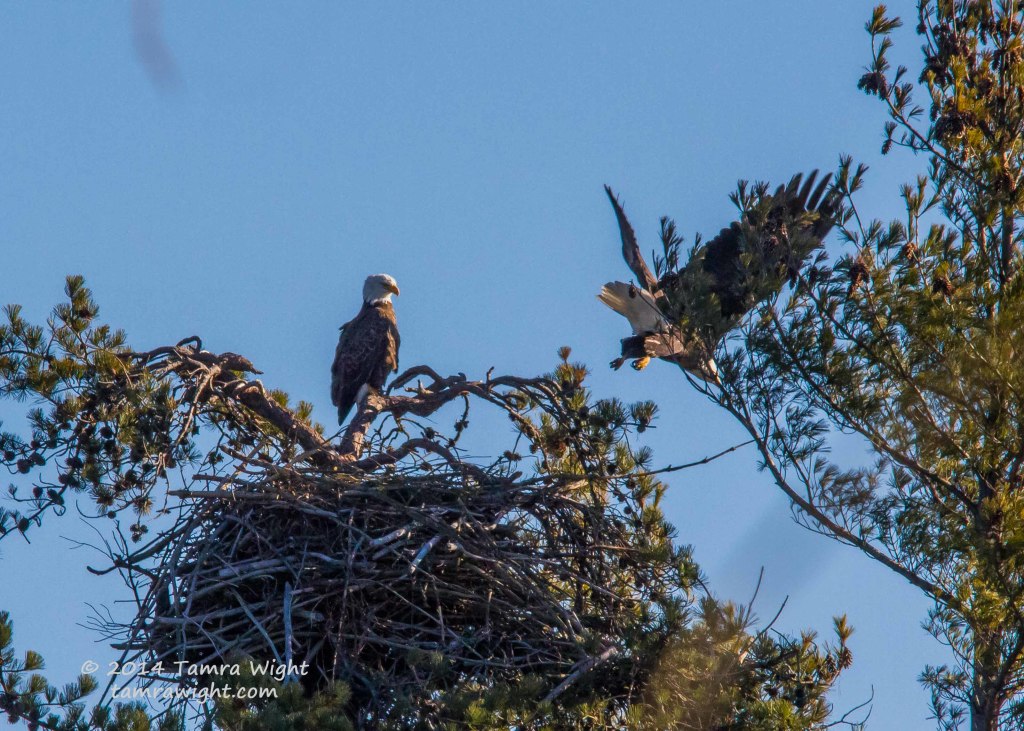 I know from experience that mating doesn't happen until March.  But this is a sure sign the process has begun.  And even though I've seen, documented and reported the ritual many, many times, I still get teary when I realize they're going to start another family in my backyard.