This past week, I spied a Cooper and Packrat book lying on a desk with 15 or 20 sticky notes peeking from the pages.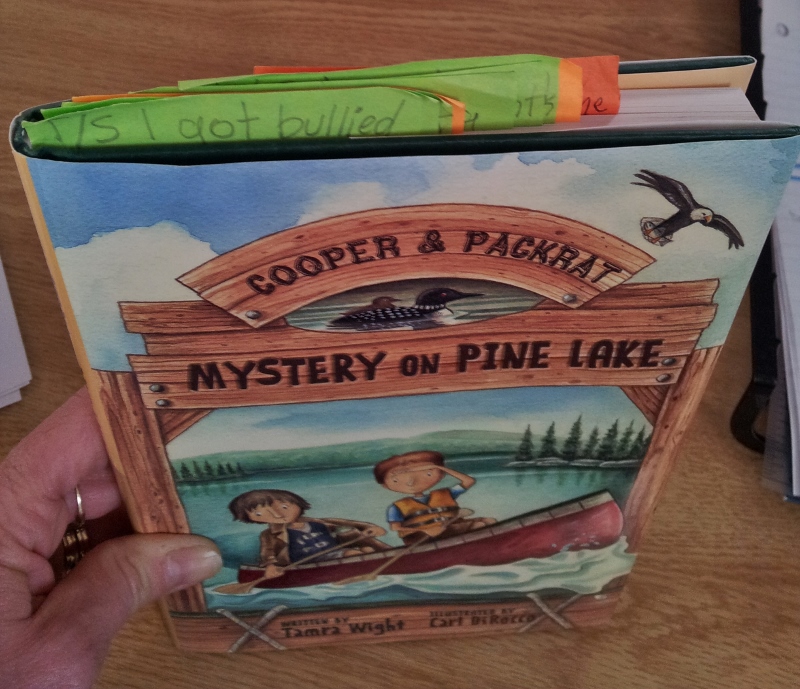 Right away, I knew these were connections the student had made to the story.  Text to other texts.  Texts to media and the world.
Text to self.
The student saw me looking and rushed over, "Mrs Wight! Wanna see?"
I DID want to see.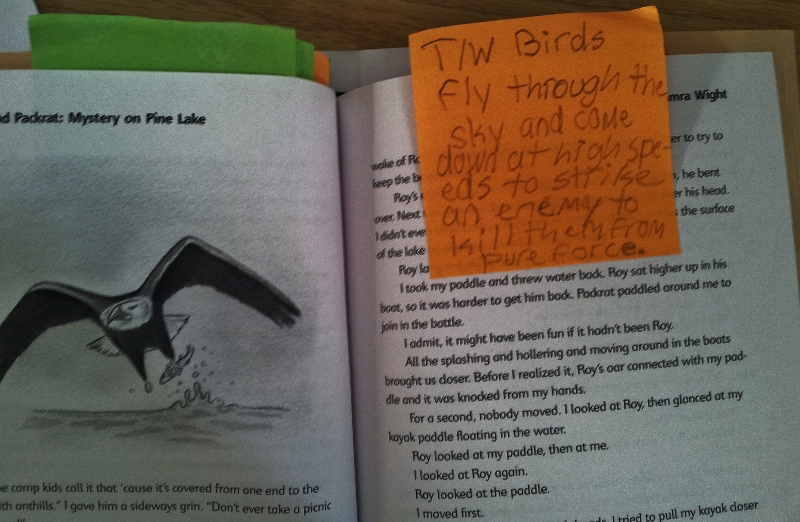 As a reader, we're always making connections;   I've done this.  I know a friend who did this.  I saw something like this in the news.  Didn't National Geographic have an article on this?   It's just that we aren'talways conscious of doing it.
As an author, I constantly hope my readers enjoy the story.  I want them to groan at the end of a chapter because I've made it a page turner.  I imagine them laughing out loud and having a friend nearby lean over their shoulder to see what's so funny.
But I'd forgotten my readers are making real life connections with the words I'd painstakingly chosen. Words which have special connections to me and my world.  As I flipped through the multi-colored sticky notes, my eyes filled with tears.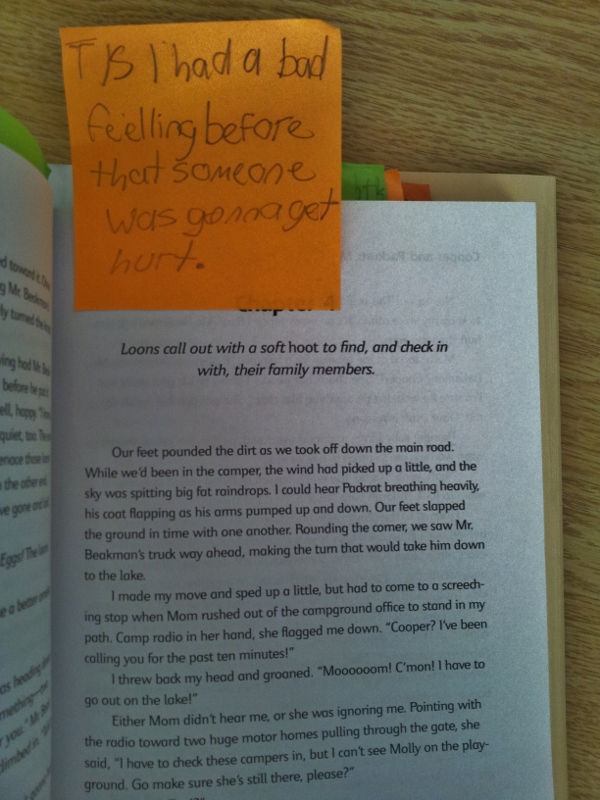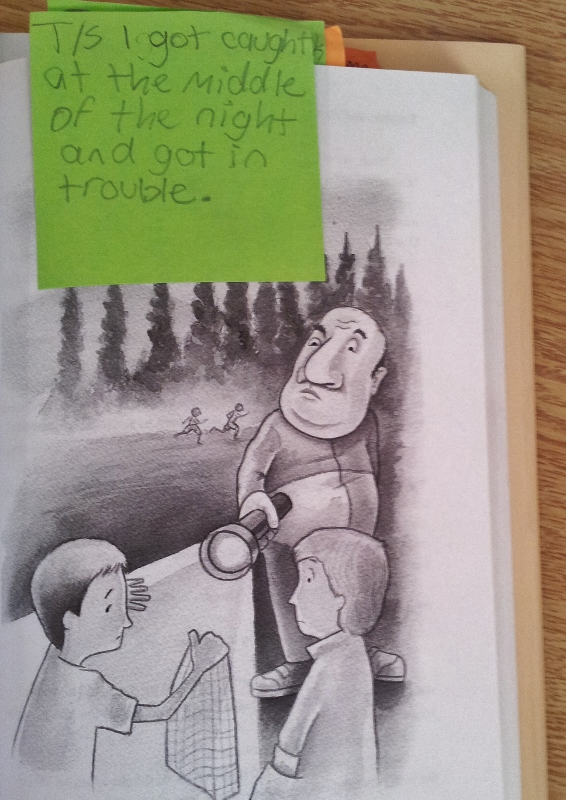 The student went on to explain in detail some of their connections.  I chuckled with them  at some, and nodded solemnly at others.  We shared personal stories of bullying, bird watching, frog catching.
This, this is the highest honor a reader can bestow on an author.
And it's why I write.