Funny how Christmas can derail you from your routine: Eating . . . blogging . . . sleeping . . . exercising and writing too.
But  I told myself I had to get back on track right after the Wight Christmas.  And that day is today.  Not only is the campground about to start taking 2014 reservations, but I have a big job to do ~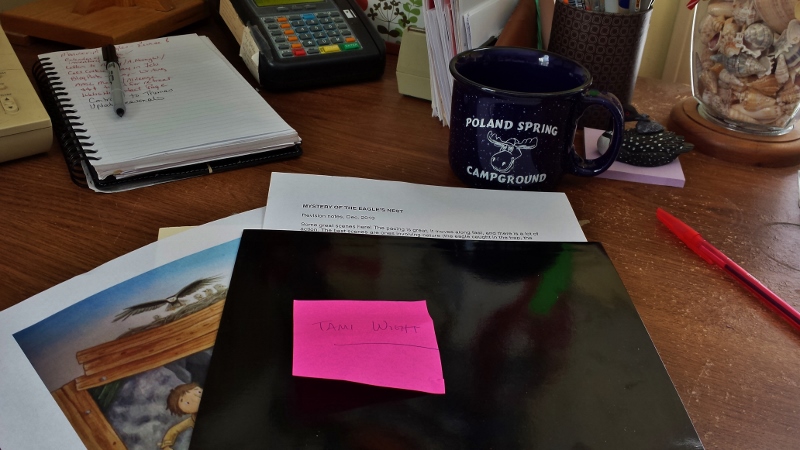 It's time to begin revising Cooper and Packrat: Mystery of the Eagle's Nest.
I have Melissa's notes.  On my desk.  All eleven pages of them.
When I showed my students the notes , they gasped and said, "You have homework over vacation?"  I was quick to explain that I like revising!  I love playing with the words and the characters to make the story just right. By the looks on their faces, I'm not sure I convinced them.
Digging in today, I was reminded of how much I love this new adventure of Cooper and Packrat!
And how I can't wait to share it with all of you!