I was so worried about my loons all weekend.  The idea for Cooper and Packrat, didn't come out of thin air, you know.  Lower Range has risen to flood the loon nest three times in the last twenty-two years.
This weekend had all the ingredients for history to repeat itself.   Days of downpours coupled with thrashing winds.  But I wasn't really worried, until one of my campers mentioned seeing both loons together.
They're never together when the nest needs sitting on.
"They were pretty agitated," he told me.
I quizzed him some more.  He told me he hadn't wanted to get to close, but he did notice they'd taken off for the other end of the lake.
Another camper came in mid-morning.  "I saw the loon alone," she told me.
Still another told me the pair had been circling the island.
So when 3 o'clock Monday afternoon arrived, I was out of that office, with a kayak paddle gripped in both hands.  Wind whipped down the lake, practically lifting my kayak out of the water and pushing me back toward shore.  But I had to see for myself.
The kayak rocked.  The sun shone in my eyes.  I paddled past where I knew the loon had been, then let the wind drift me backward as I lifted the camera to look through my telephoto lens.  And there I saw her . . .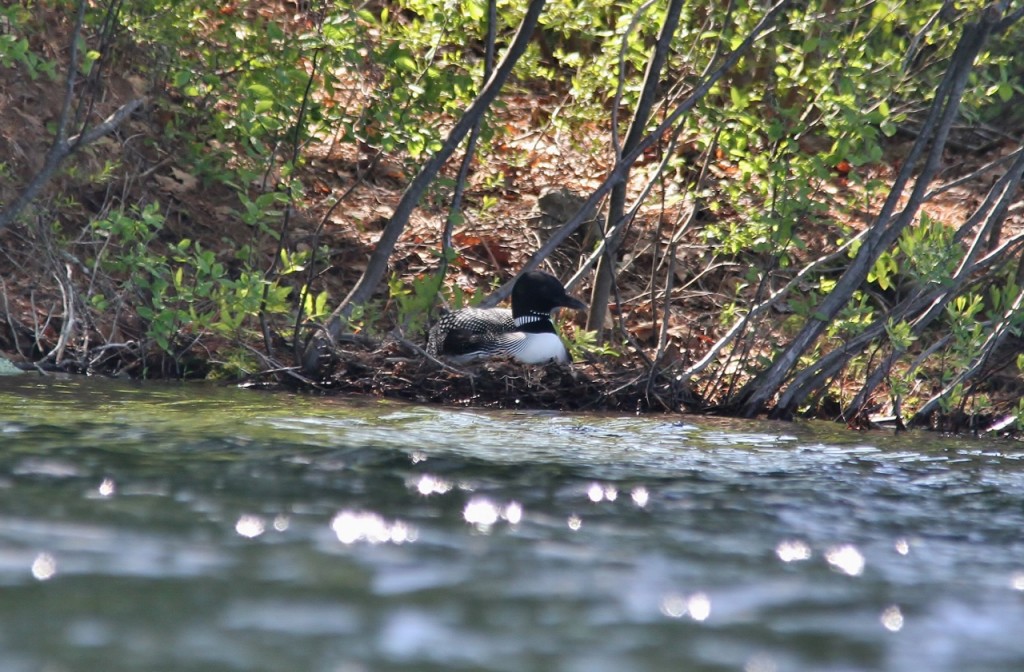 I think I smiled as I was pushed all the way back to the eagle nest.
What a relief!
One of the adults sat off-island, but close enough to watch the nest.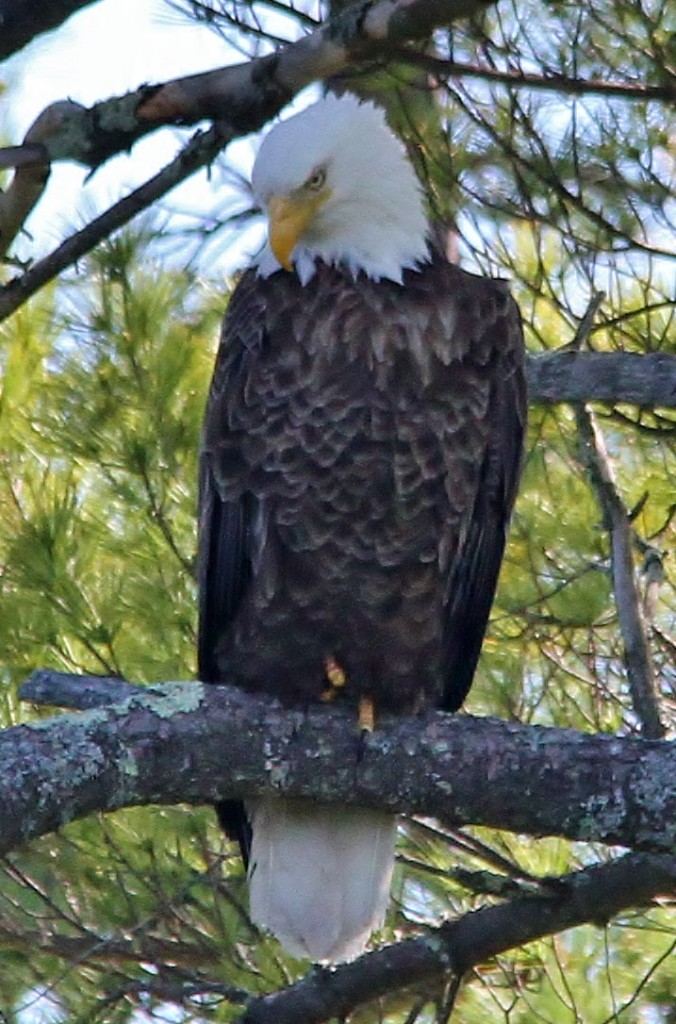 Can you see her talon?  *Shudder*  It's so sharp.  She sat poised on her branch until another kayaker paddled underneath her, then she flew back into the nest.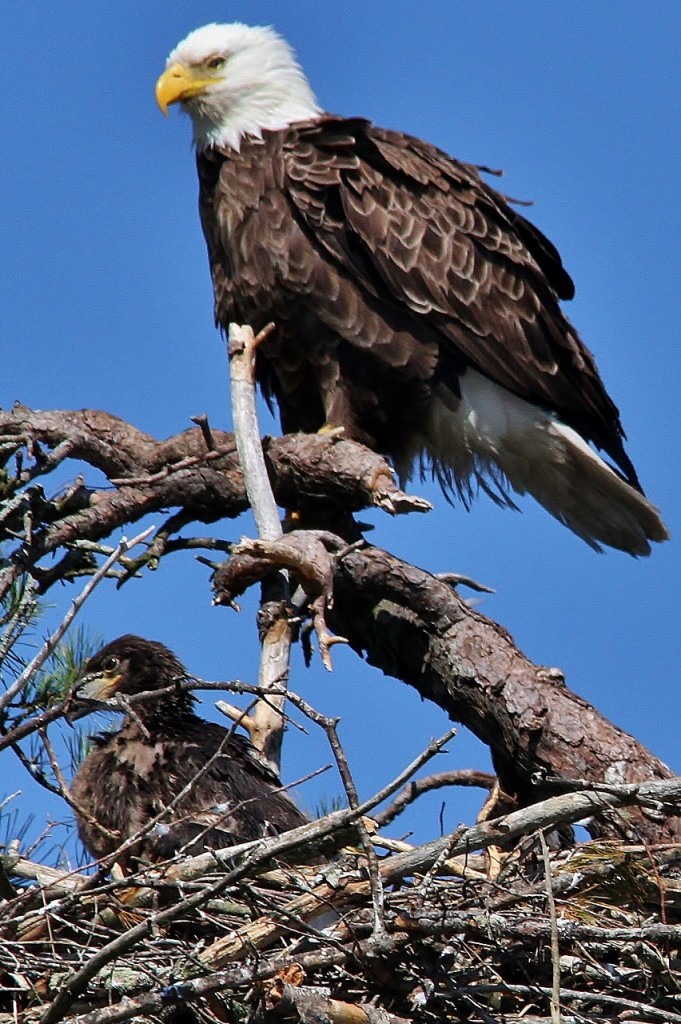 My new friend Lisa, who's a wildlife photographer , was out on the lake too.  She was worried because she hadn't seen two eaglets.
"Oh, I'm sure they're there," I assured her.
But I'm sorry to say, I didn't see two.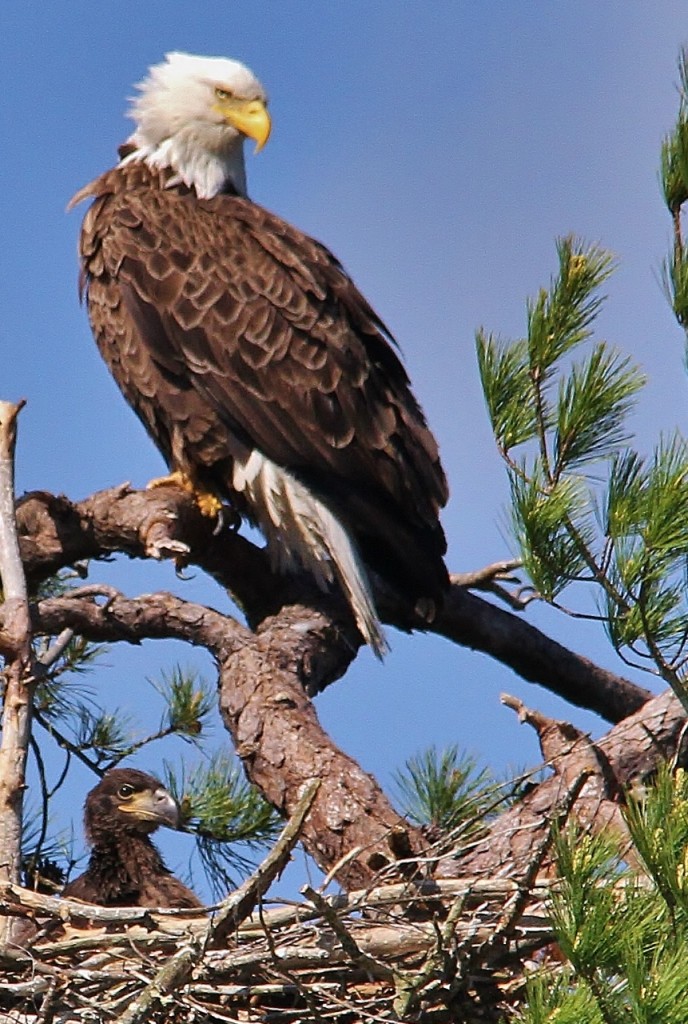 I only saw one.  In all one hundred photos, there's only one.  He's big and strong, and stretching his wings.
Big gusts of wind cut across the lake every few minutes or so.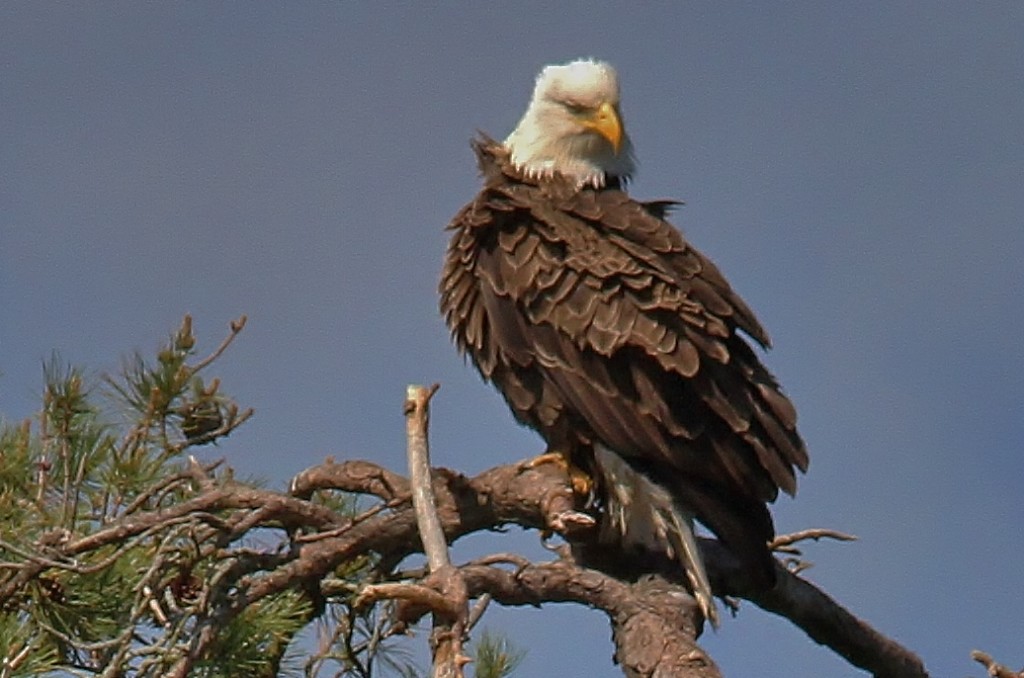 I'm hoping one was brave enough to come up high into the nest, while the younger of the two stayed hunkered down.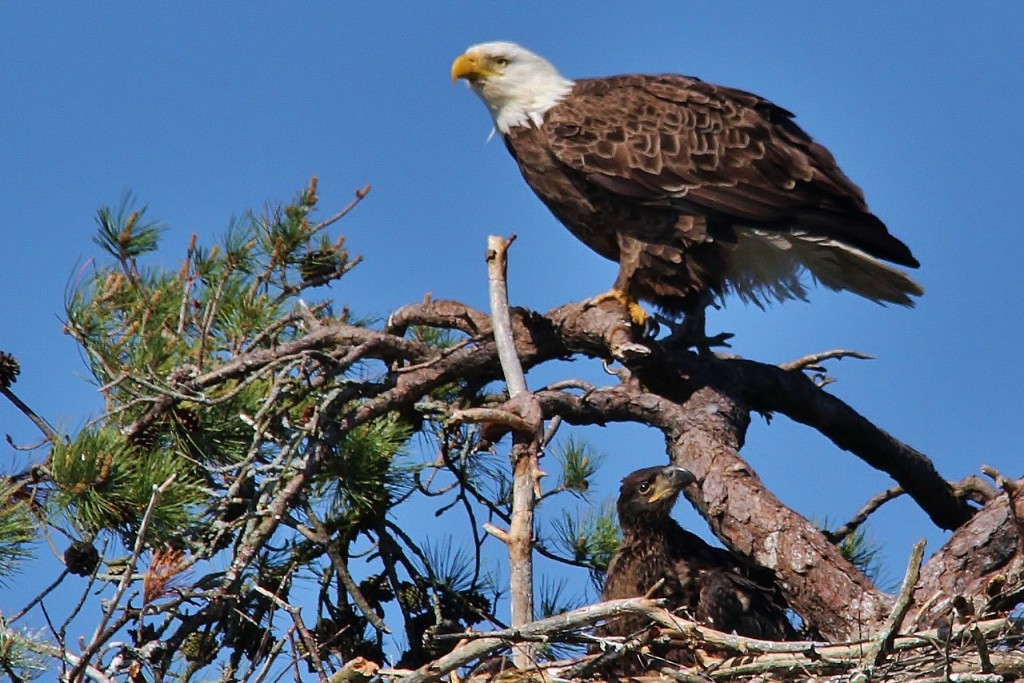 Maybe Lisa has some proof for us!  Or another camper?  At any rate, I'll be back down at the lake tomorrow to check again!