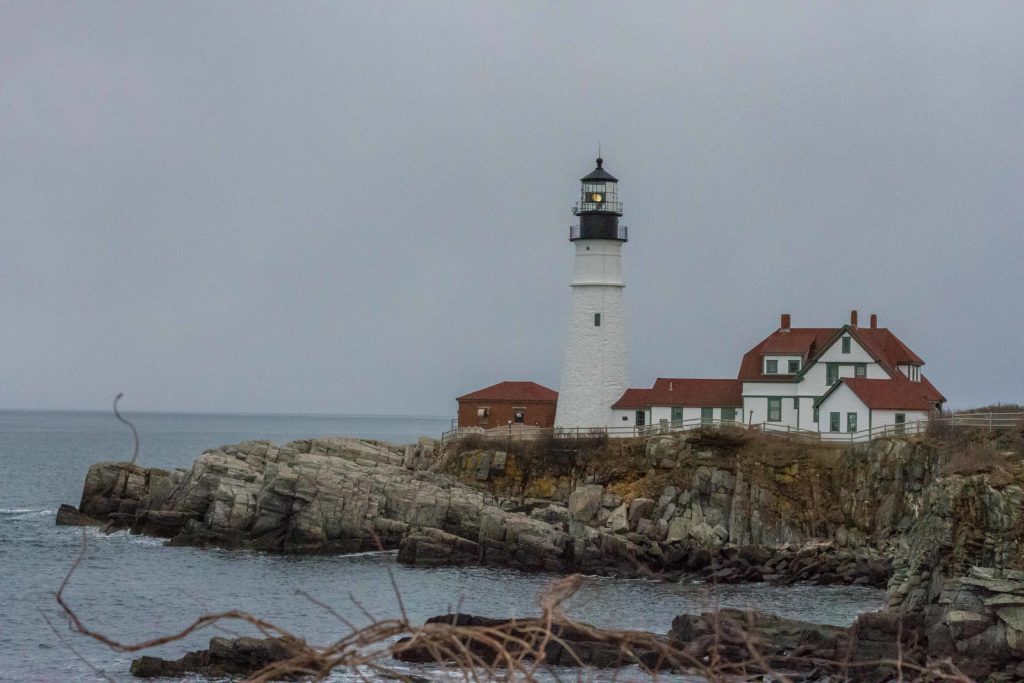 The Portland Headlight, Maine's oldest lighthouse, is open year round. And while I love to visit in the summer when the gardens are in full bloom, the grass is green, and the warm breezes are blowing, it's quite beautiful in the winter as well.
My son Ben wanted to take his drone to get aerial footage. Of course I asked to tag along with my own camera . . .  and I brought every lens I had.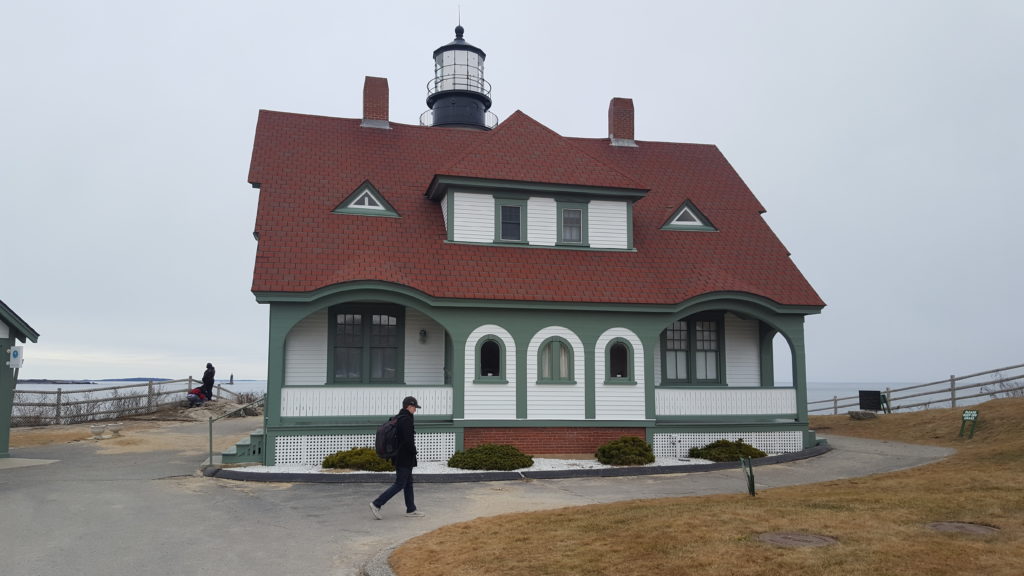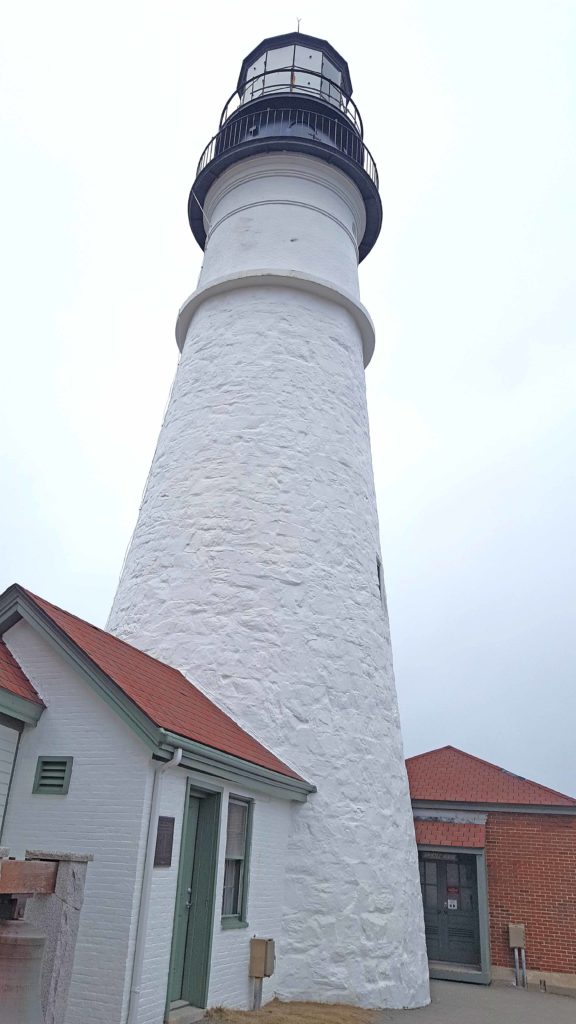 As Ben sent his drone into the air . . .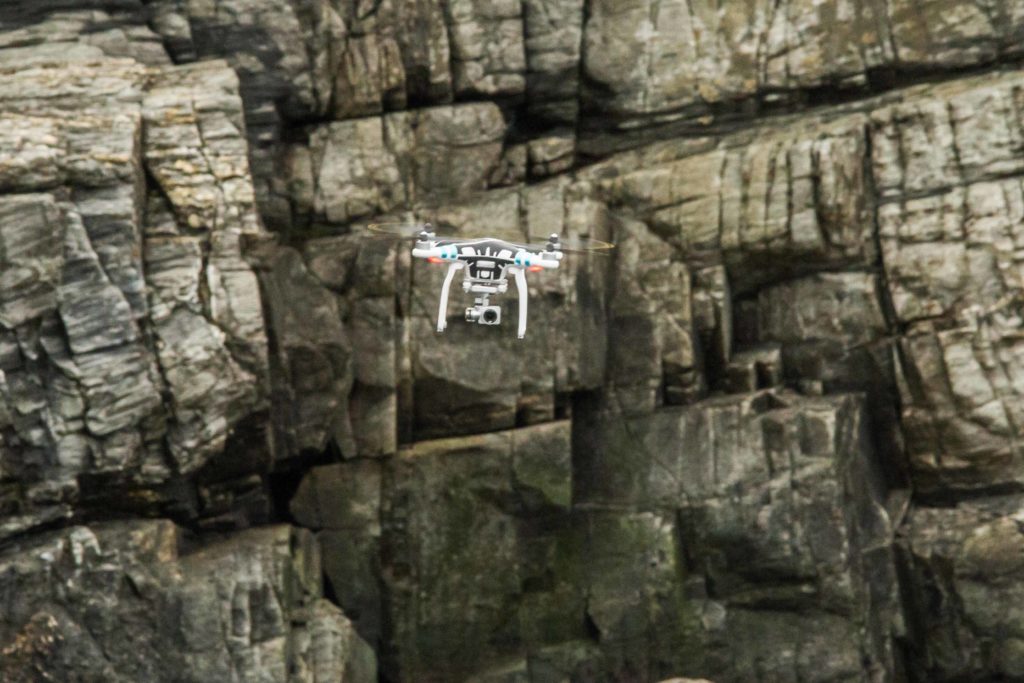 I took to the cliffs in search of interesting photos.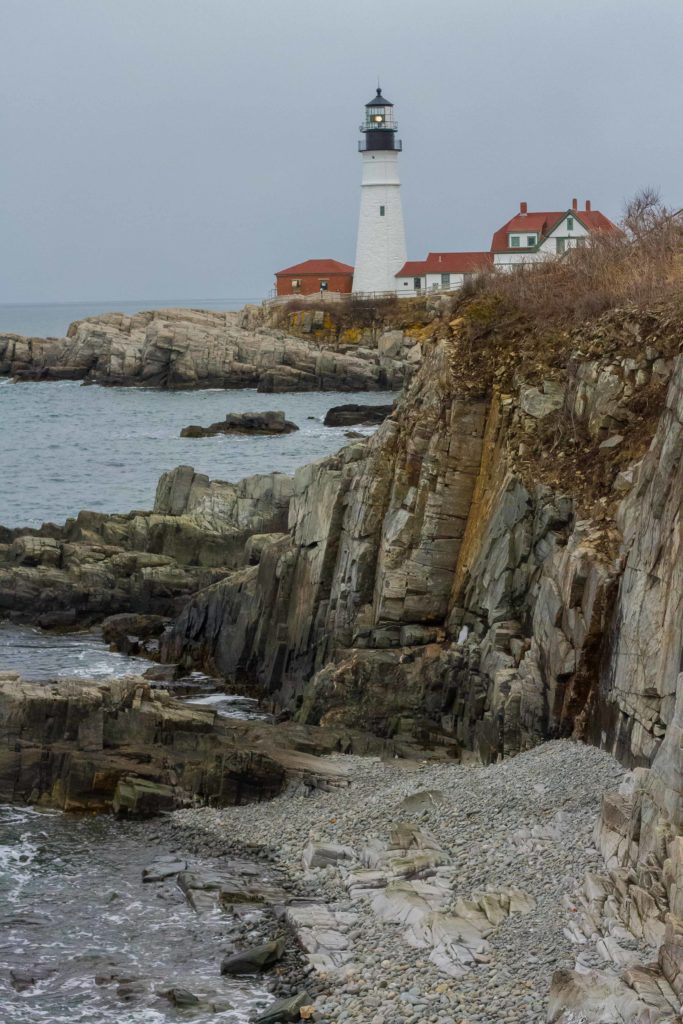 and I found them!  Along the cliffs with my wide angle lens . . .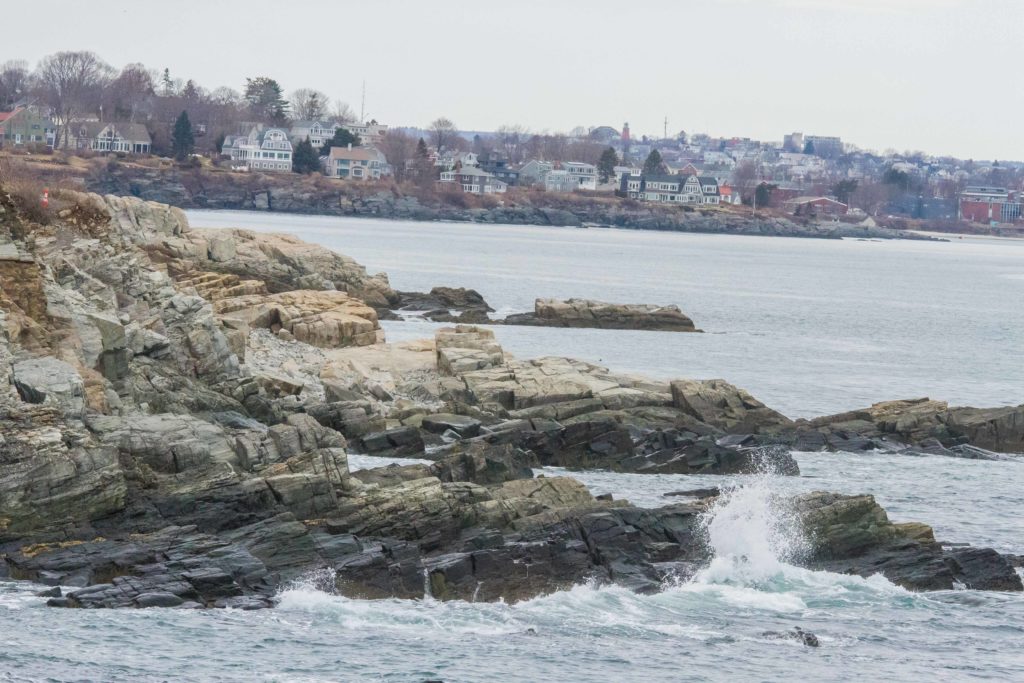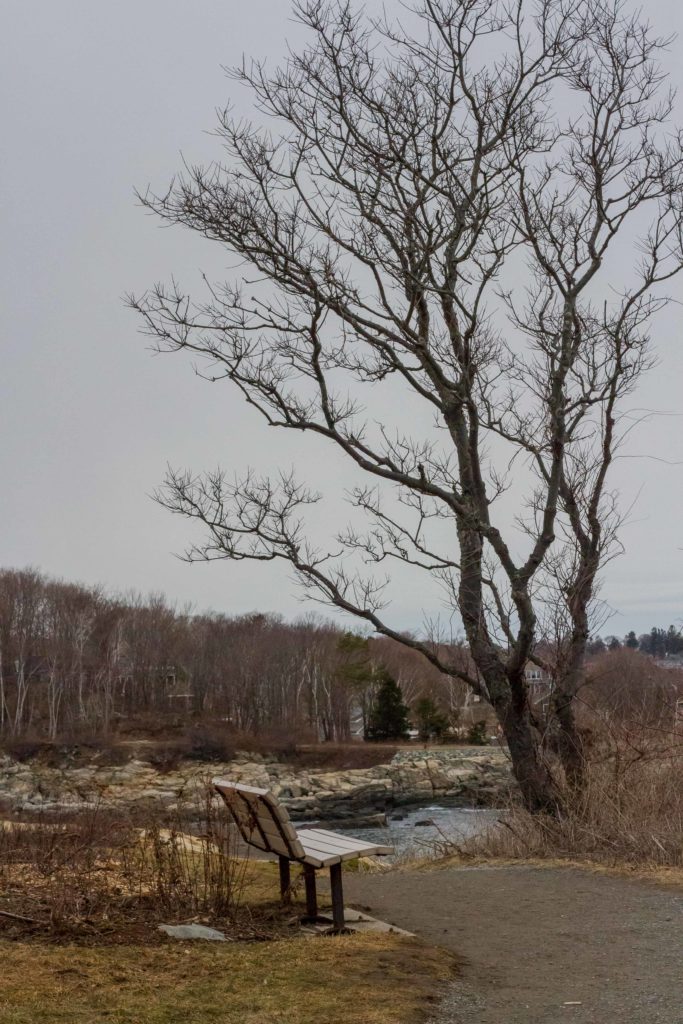 And out on the open water with my 500mm lens . . .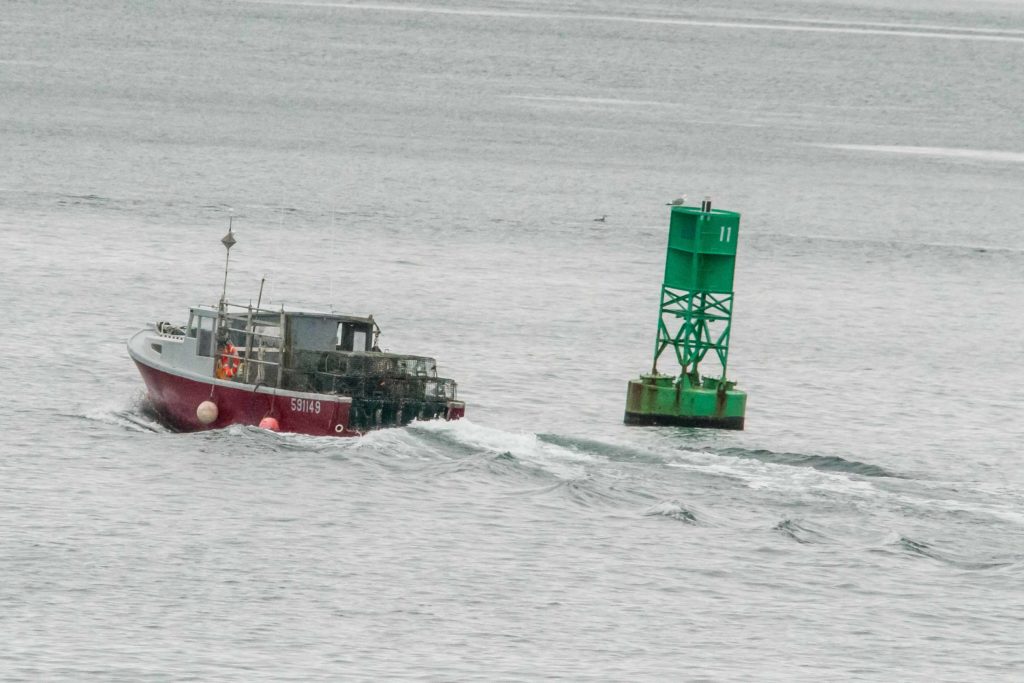 Even the wildlife, was abundant!  We saw several kinds of ducks, seagulls, loons and
Ben and I did not take the short walk over to Fort Williams Park this time, but the 90 acre park is perfect for picnicking and beautiful, scenic views.
Between the Headlight and the Fort, there are a couple geo-caches here, too, if you're looking to add to your list of finds.
Once Ben has edited his videos, I'll be sure to post it here. The Headlight from the air is certainly impressive!