Sometimes, the best photos and wildlife inspiration comes from my front yard . . .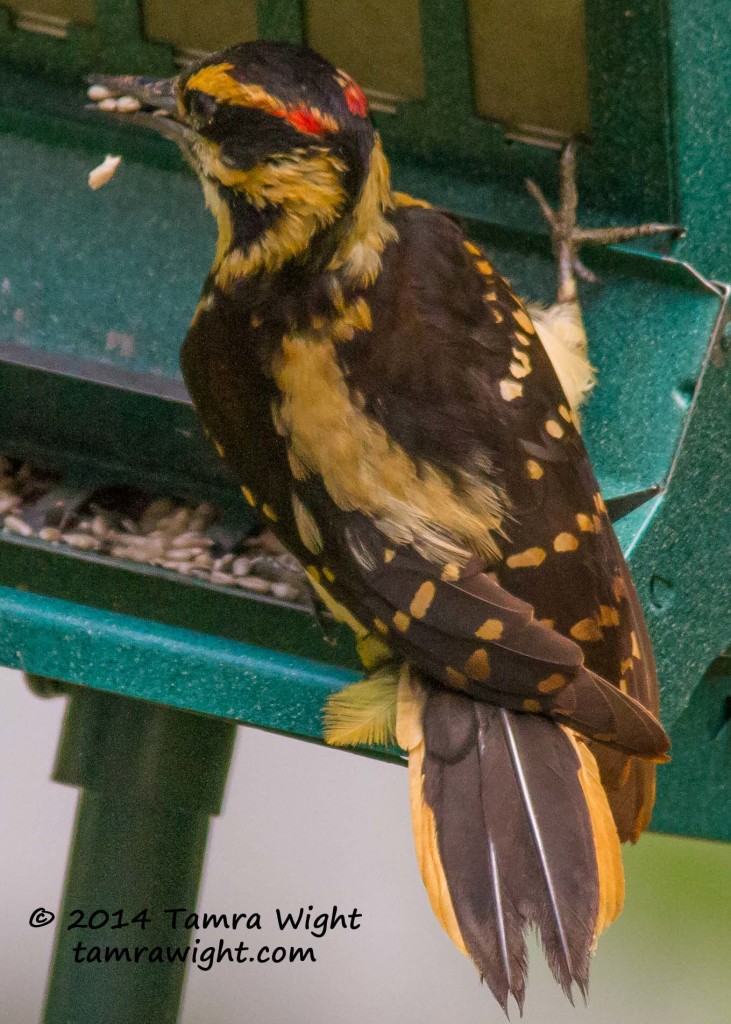 This yellow-ish woodpecker has been at my feeder all spring and summer.  It has recently found a mate (not yellow) and has been feeding her at the feeder.  It's so cute.  I'm hoping to catch them on camera together.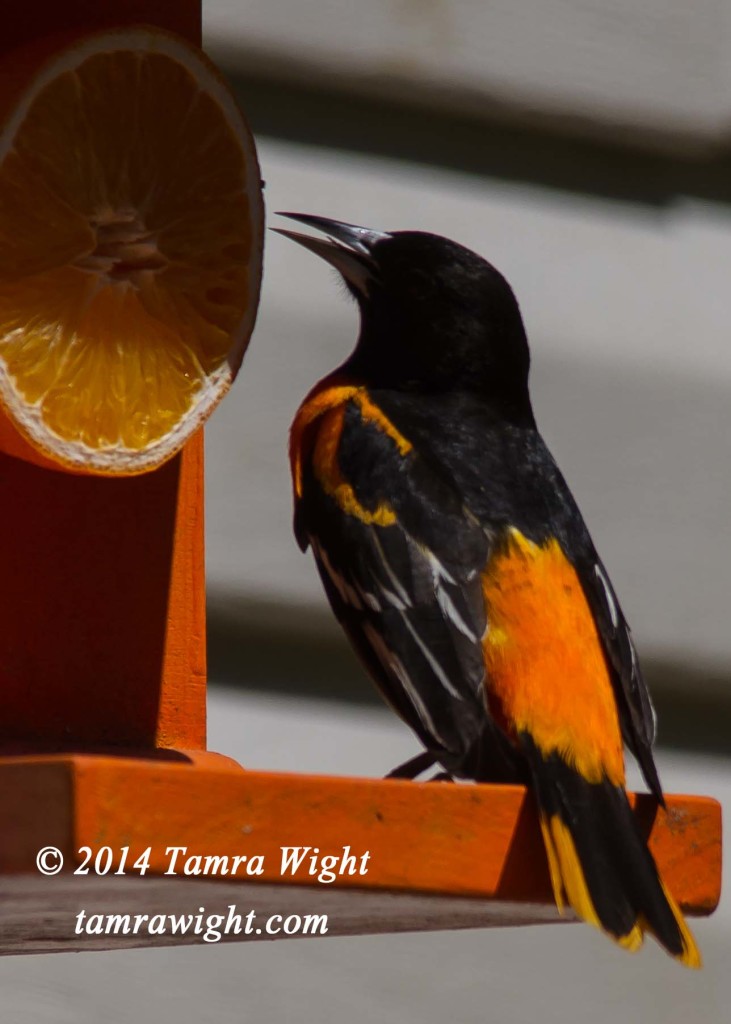 Then of course there's my orioles, who are still hanging around, even though they no longer seem interested in the oranges.  I hear their distinctive call when I'm down by the lake, or on the front lawn.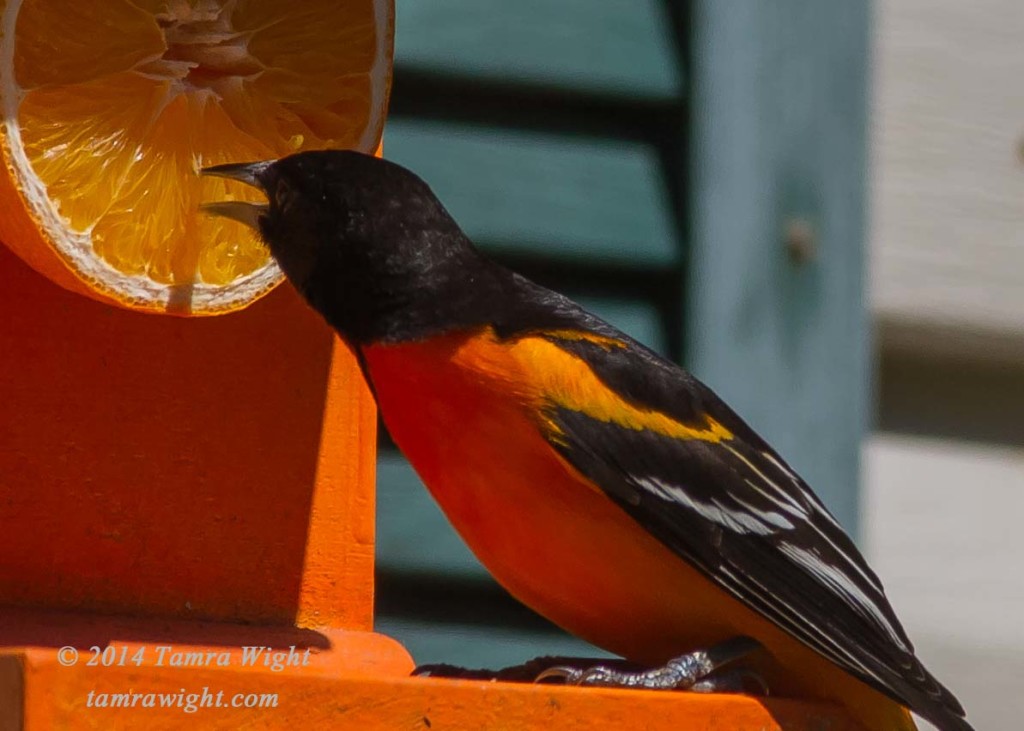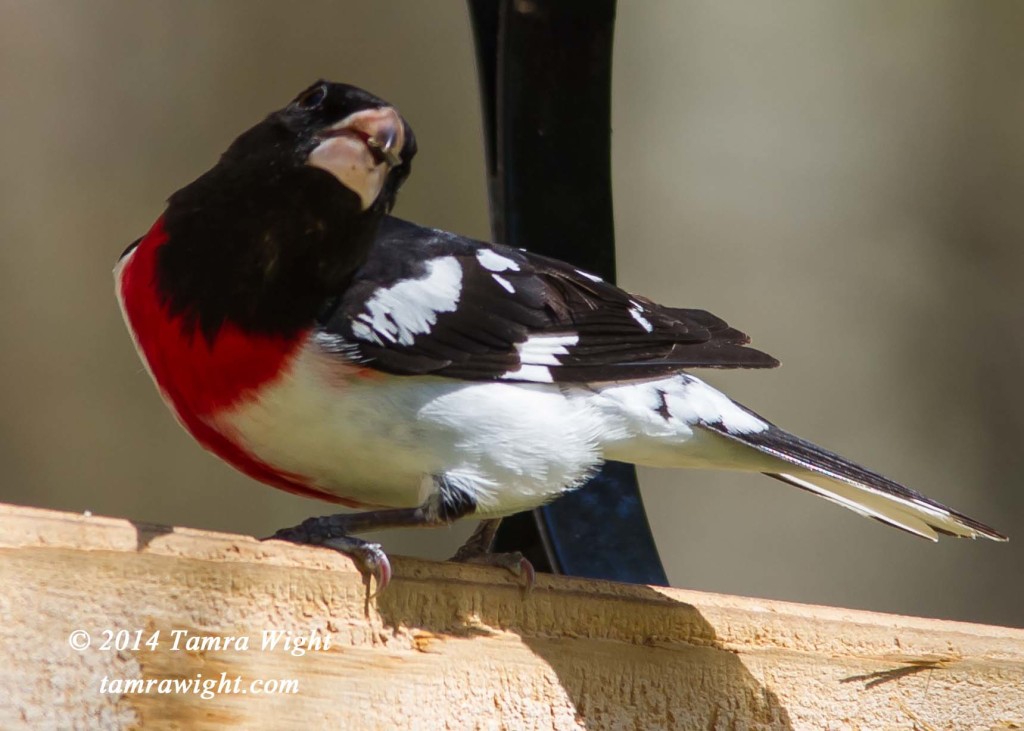 Talk about posing pretty! This Rose-Breasted Grosbeak has been to the feeder only a handful of times, but I really enjoy watching him when he does. I didn't realize they sing day and night, even while sitting on their eggs!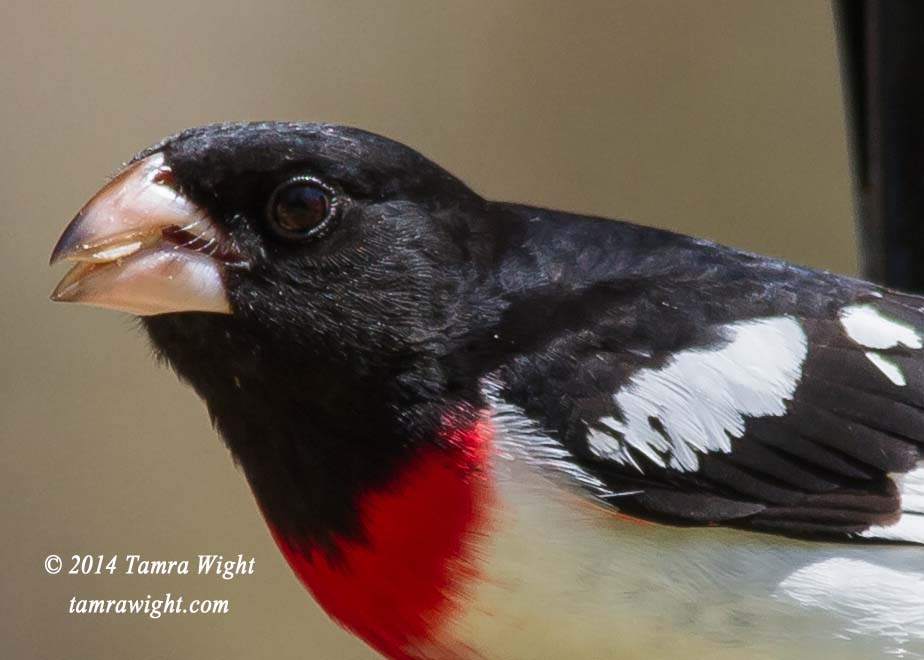 One of my campers gave inside info on where to find this nesting Nuthatch pair!
Look what was brought for dinner!  *shudder*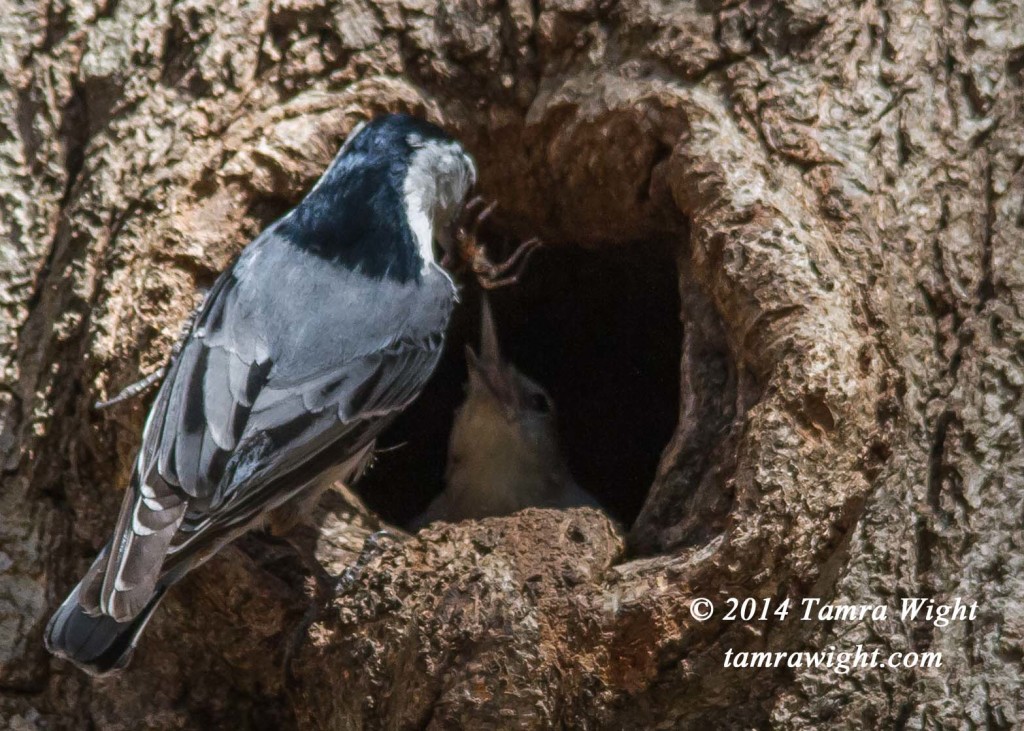 And today, at first glance, I thought the cardinal was back. But no, it's a purple finch!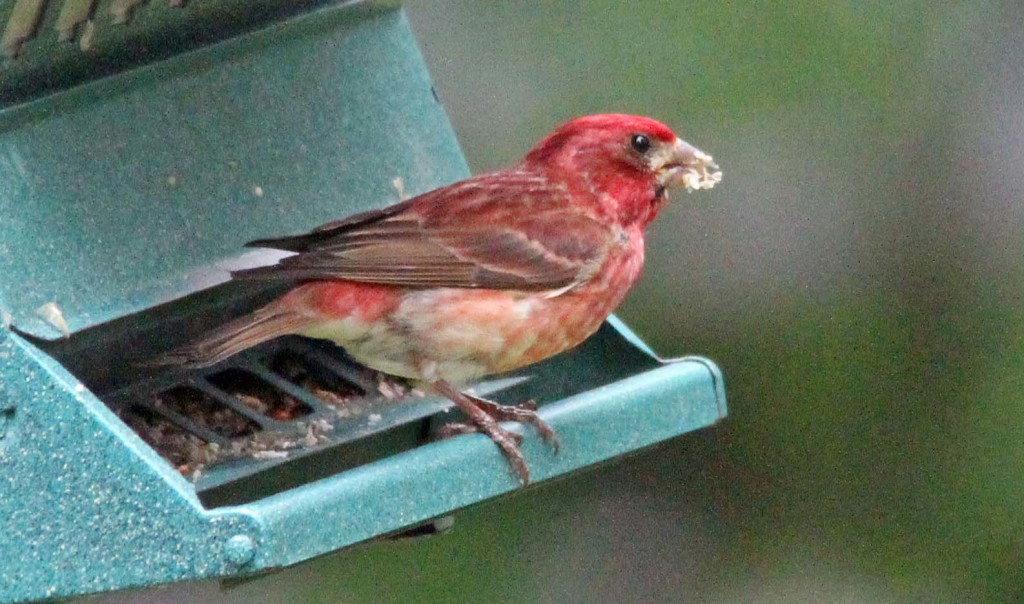 Such a colorful selection of birds on my front lawn this year.  More species than I think I've had in the past.  The difference?  I moved the feeders from hanging in the windows against the house, to posting them on the front lawn.
Now, I must get back to my Cooper and Packrat's third adventure!   I think I'd better close the curtains though – the feeders are such a distraction!