I know you've all been waiting patiently for an eagle baby update.  So even though I was practically falling asleep on my feet today after the campground opening, I grabbed the extra long camera lens, and the tripod, and headed down to the lake's edge.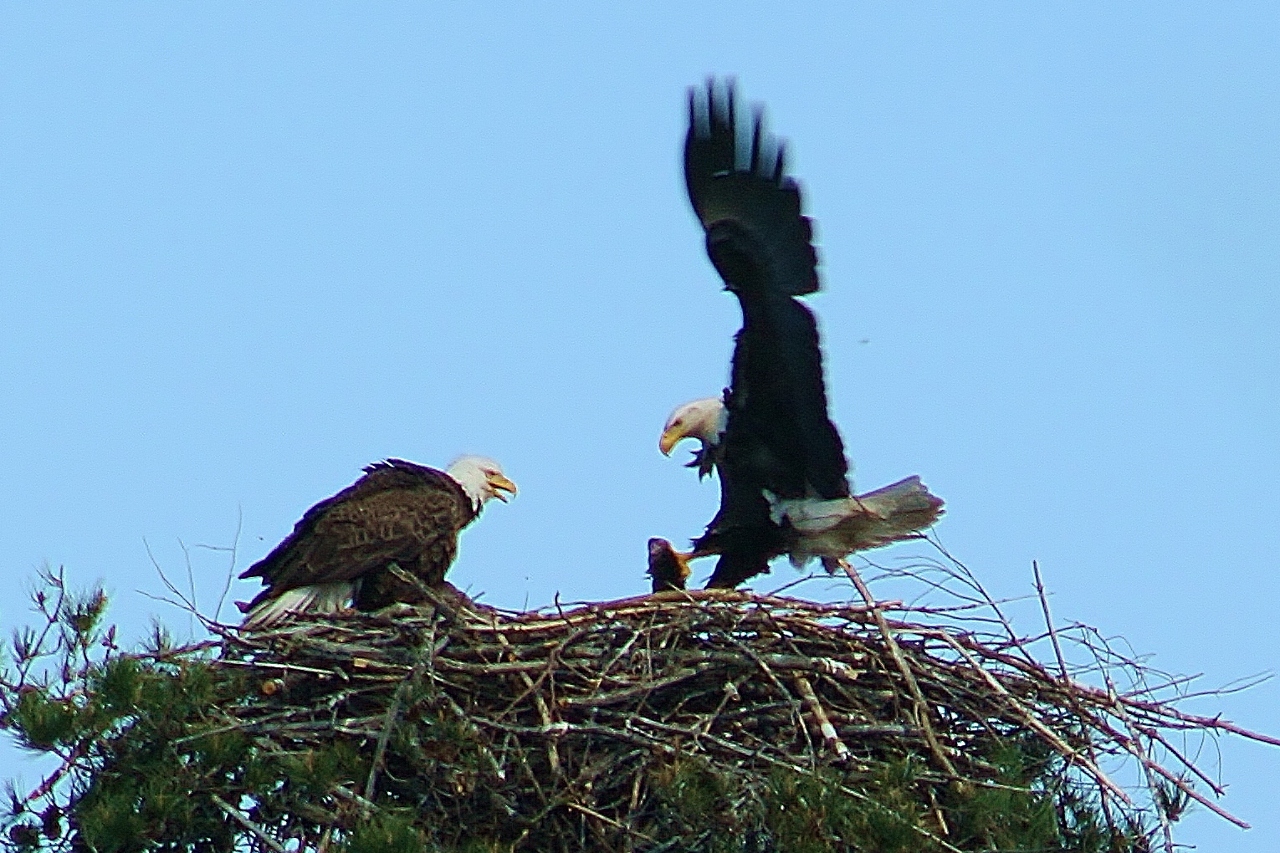 I'm wicked excited to report . . . there's not just one baby . . .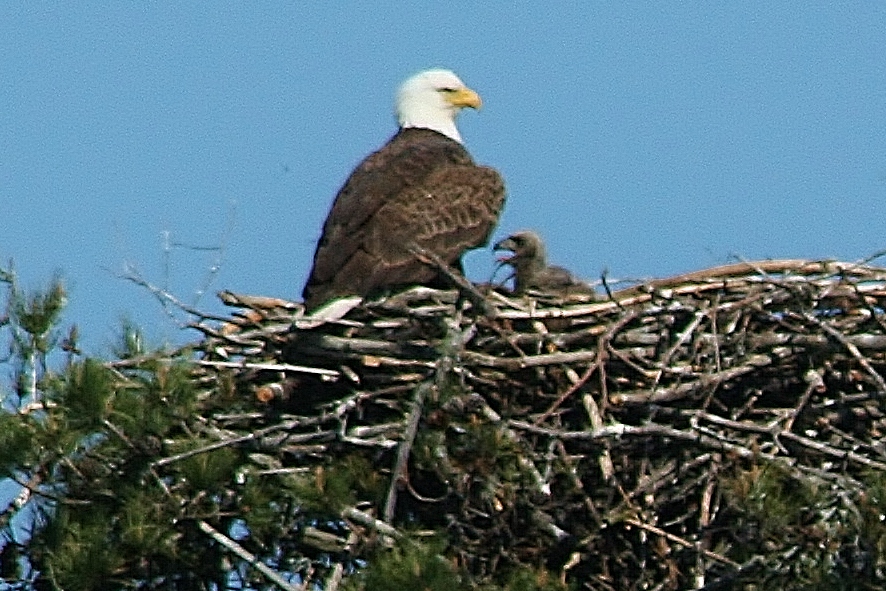 Or twoooooo. . . .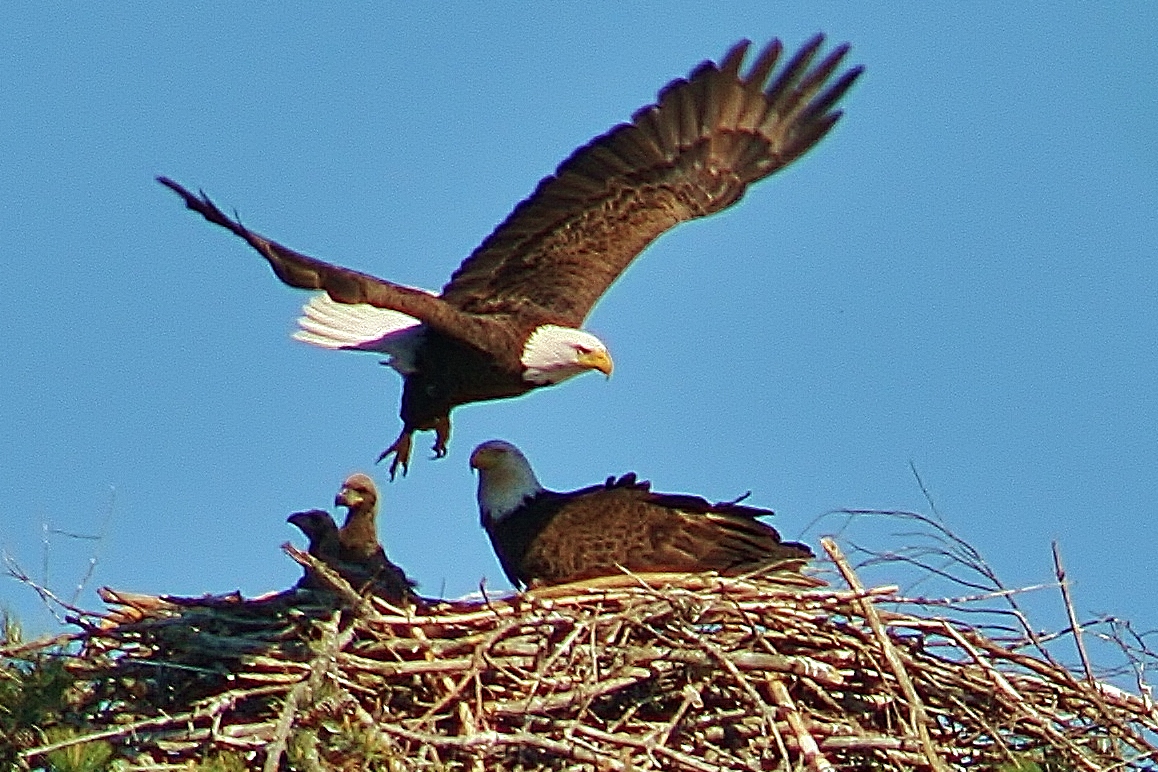 It's triplets!!!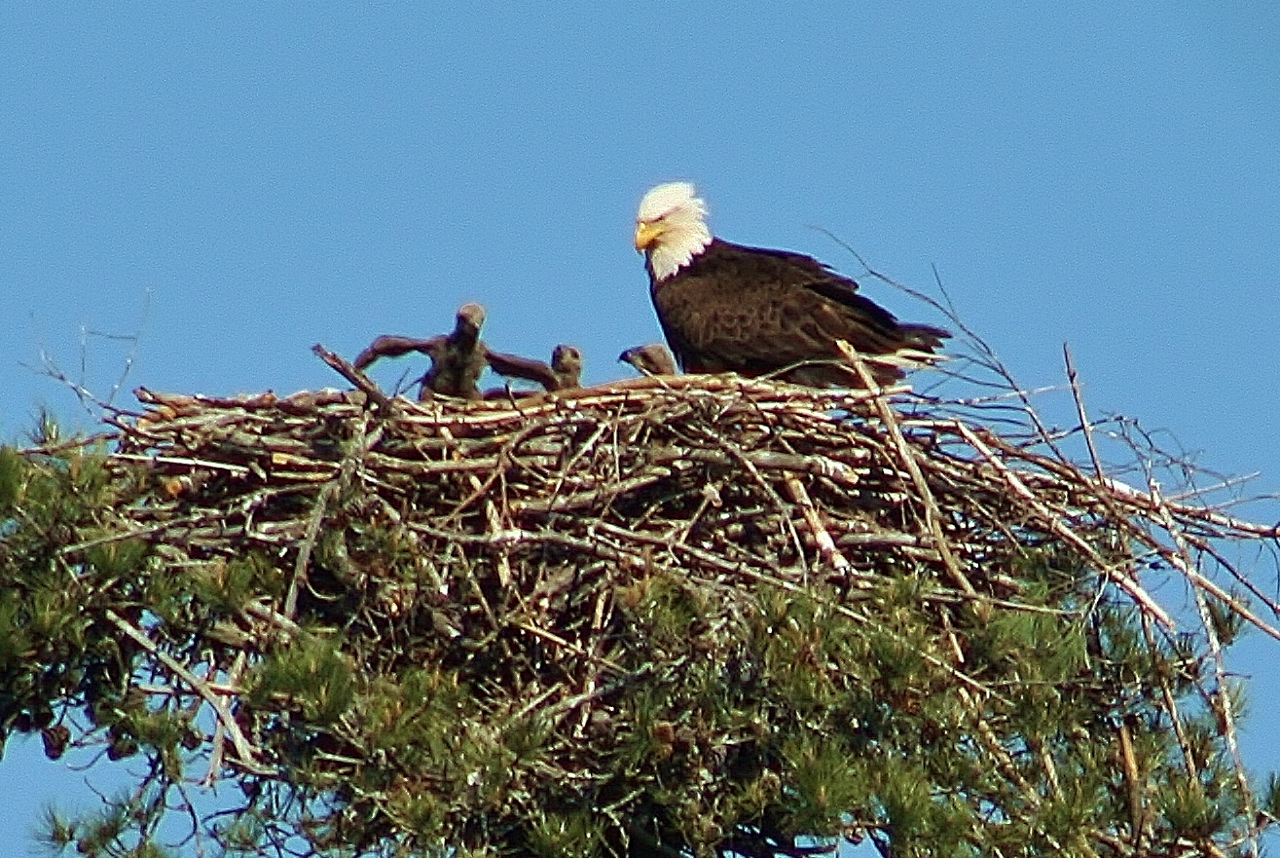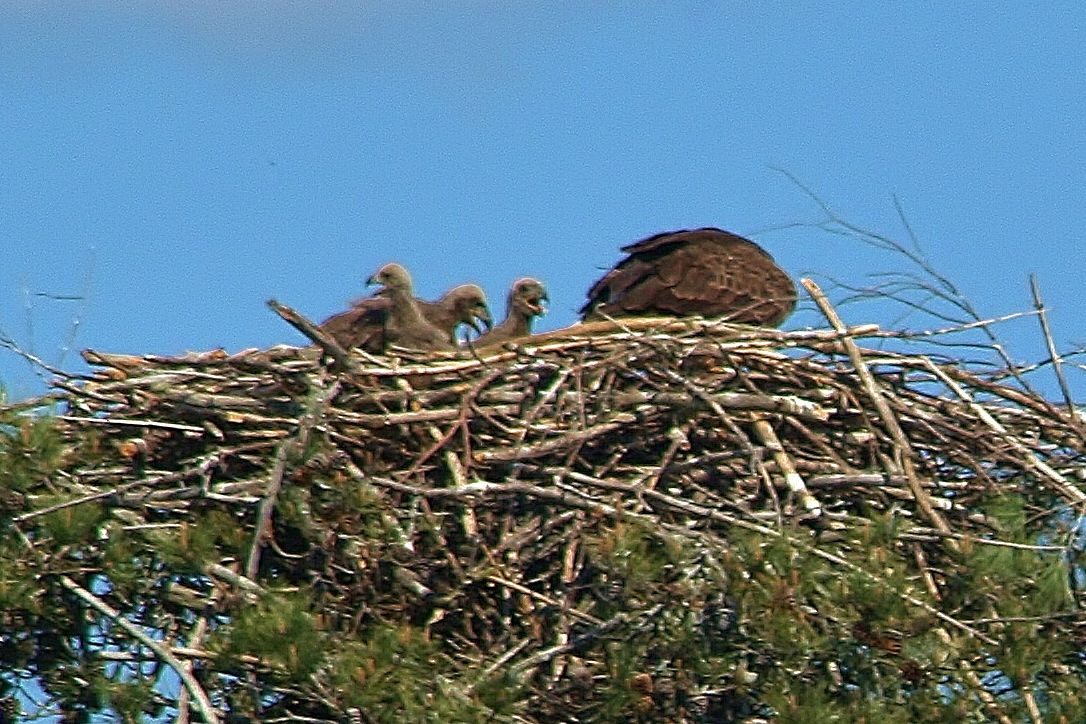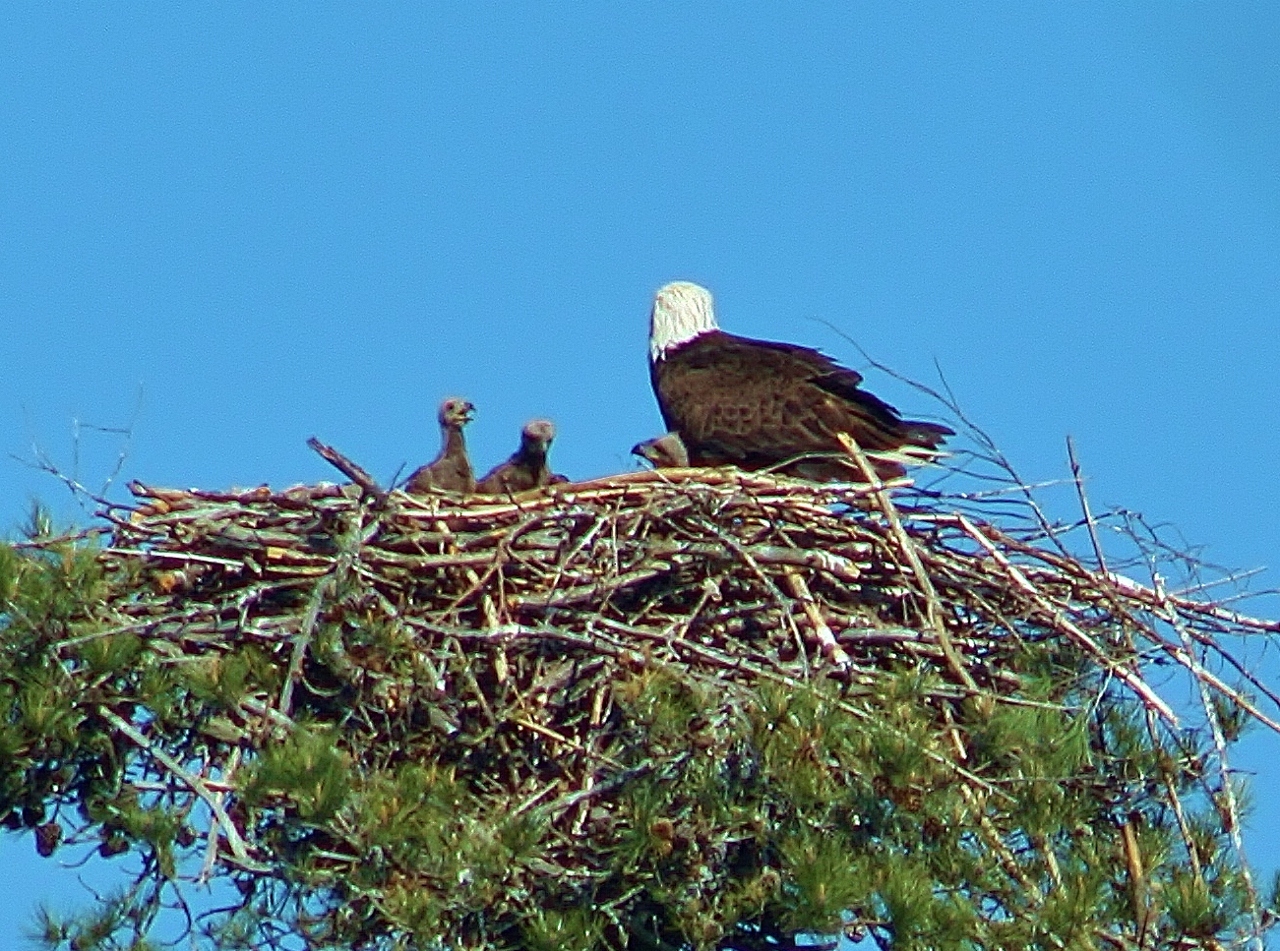 Whoa!!!  How cool is that??