Long before I walked through the doors of Whittier Middle School as an Ed Tech (only 5 years ago), I held the librarians and teachers I knew in high regard.  I have friends and family in these positions, and of course, I met my community members in our local schools when my children attended. I thought I knew the roles pretty well.
When I sold my first book though, and became a published author, I began traveling outside my county and even my state to visit other school systems. My education circle grew . .
and grew . . .
and grew.
I learned teachers in all districts, states, and grades have many things in common. They work long hours, always at school, and usually at home. They stay late to teach one-on-one. They take extra classes to improve their own learning and they attend the basketball games of their students. All while managing their own family commitments.
But now that I'm there, inside the school walls, I see even more. I've witnessed teachers buy food. Join track with a student, so the student can participate.  Donate clothing. Slip books into backpacks. And yes, even purchase the supplies to make one hundred Incredible, Edible Aquifers, in order to make learning about groundwater contamination fun.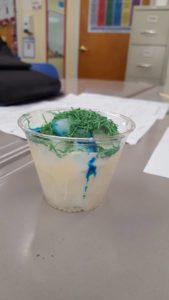 They've gone to funerals. Thrown birthday parties. Wiped tears. Celebrated their reluctant reader's book choice.
And I swear, every single one of them buy a hundred, gazillion pencils, even after threatening not to.
Everywhere I've gone, every school I've presented at, you feel it the minute you walk through the doors. Teachers care.  They do what's necessary to mold the minds of our future generations. And not just in Science and History and Reading and Writing . . . but they teach values, too.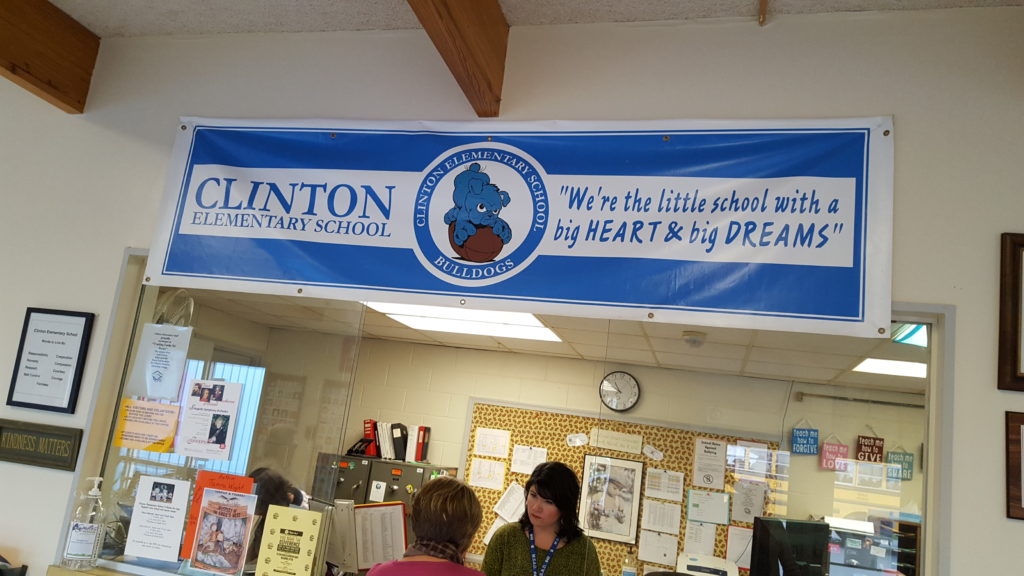 This has been a tough couple of weeks for all of you.  For me, too.  But I want you all to remember, so many people out "there" have your back. I see the kindness every day . . . from the author who donates a box full of books, to the parent who sends in a box of pencils.
Me, I want to let you know I hear you too. I wish I was a louder person, I'm just not comfortable shouting from a roof top about anything. But I've been listening. Watching. Researching. And yes, doing my part, albeit quietly.
One of my favorite things, is to contribute to a classroom/school library. So today, when I feel we all need the positivity most, I'm opening up a contest to all teachers and librarians. To be entered, all you have to do is post an inspiring classroom moment in the comments below. My goal: to compile a list of uplifting, teacher and librarian moments!  Good things happening in the classroom and school!
A celebration of all you do!
Here are the rules:
No names of students or teachers or administrators in your story without permission, please
To be eligible, give your name, your school's name, and state.  If you aren't a teacher or librarian, lead them here to enter under their own name.
Tell us an inspiring, uplifting moment in the comments below. It can be between you and a student, you and a parent, another teacher or the class pet!  But again. No names, unless you have permission. Confidentiality is a must.  Well, okay, maybe the name of the Class Pet. I don't think they'd mind. But if you do use the class pet . . . I'd love to see a picture!  Because, you know, I am a nature geek and all.    Hmmm – maybe my next contest will include them!

Prizes:
1st Prize     A classroom set of hardcover, Cooper and Packrat Books AND a Skype Visit (provided you've read or at least begun the books with your classroom and that we can agree on a time and date)
2nd Prize   A classroom set of Cooper and Packrat Books
3rd Prize  One Cooper and Packrat adventure of your choice
All entries must be entered by midnight, February 14th.   A winner will be randomly chosen on Wednesday, February 15th, by my classroom and posted here, on February 16th.  Rules must be followed to be eligible.

And just because I wouldn't ask you to do something I wouldn't want to, here is my favorite teaching moment:
Taking students to the Fire Station can be so much fun.  Here I am with the teacher I work with, Shannon Shanning (using her name with permission)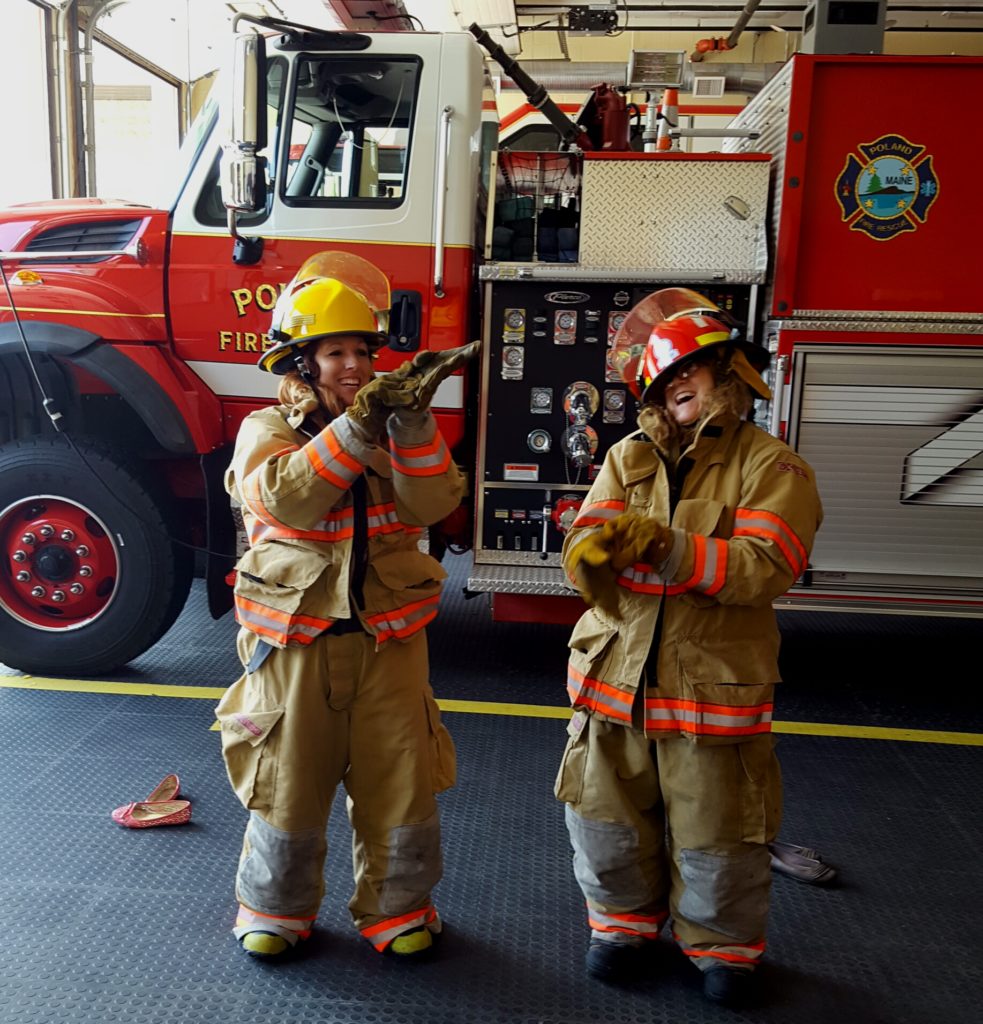 The students had challenged us that day, to see which one could get dressed in the fire fighters gear faster.  And you know, I don't remember exactly who won.  But I do remember the students and fire fighters cheering, Shannon and I laughing, all the while learning at the same time about sportsmanship, firefighter gear and community.
---
Edited on 2/15 to  add the winners! 
I'm so very glad I didn't have to judge based on the inspirational stories below . . . each one was told from the heart and brought tears to my eyes.  What amazing students you have . . . and how fortunate they are to have had you in their lives.
Today my students took time out from their National History Day duties to pull three names from a pencil holder. In the order pulled, with first place pulled first . . .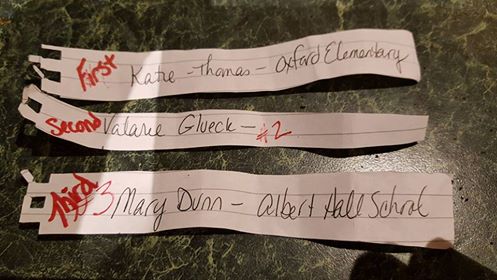 Thank you all for taking the time to enter!  I will be in touch very, very shortly.
Everyone, check back again soon. I tend to do this every now and again . . .