I bought this super, cool Seuss t-shirt for two of the three events I have next week.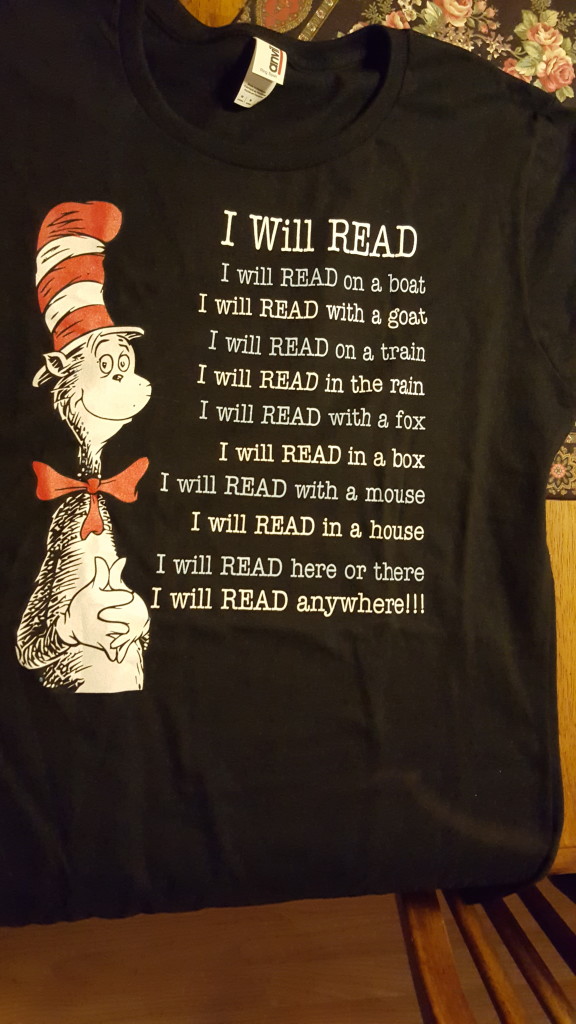 One is on Saturday March 5th ~ a DR. SEUSS BREAKFAST & CHILDREN'S BOOK FAIR in Oxford, Maine, which is being held in honor of Read Across America Week.
I'm the guest author and will read from my books and my favorite Dr. Seuss books, throughout the event. Reading aloud is one of my very favorite things to do!! I'll have my wildlife photos on display and my books for sale, too.
The best part though? Each child attending receives a new book! And they can bring outgrown books to swap for others. I absolutely love this!!
A huge thank you to the Norway-Paris Kiwanis Club, and the Norway Memorial Library for inviting me. I can't wait!
Price: $6 for breakfast (Kids 12 and Under are Free)
(pancakes, French toast, eggs, sausage, hash browns and beverages)
Time: 8AM – 11AM
At The Oxford Hills Comprehensive High School dining room
FMI contact Mary Anna Palmer at 539-4800 or Diana Mclaughlin at 744-6006.
Oh, and the second Read Across America Event – I can't talk about that one yet. It's a surprise.  Shhhhhh!