Cindy Lord met me on the porch of my campground office at 5am last Friday morning.  After I made a pot of coffee and filled my stainless steel cup with the hot, dark liquid I craved at that time of day, we trekked to the lake to put our kayaks in the lake.
We were in time to witness the dancing mist on the water and the rising sun over the trees.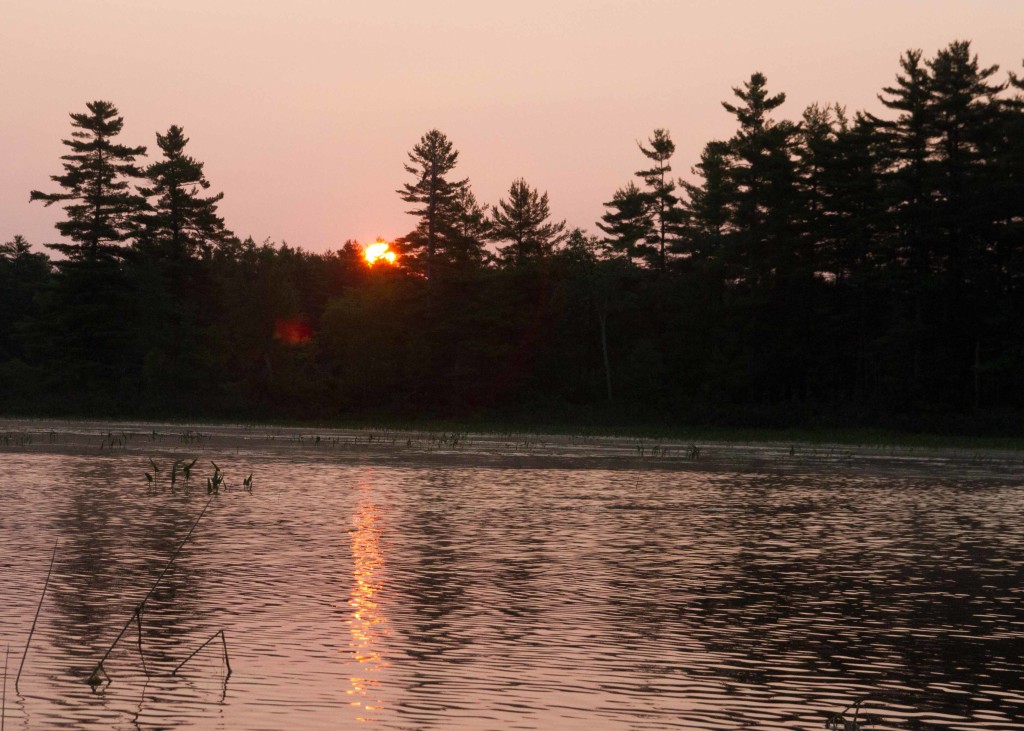 I looked for muskrats, herons and wood ducks.  But as is often the case with Cindy and I, it was a loon we saw first.  I can't remember the last time we were together and we didn't see one.
A second loon flew overhead a few moments later. We watched as they two of them  greeted each other for a few minutes before swimming off down the lake.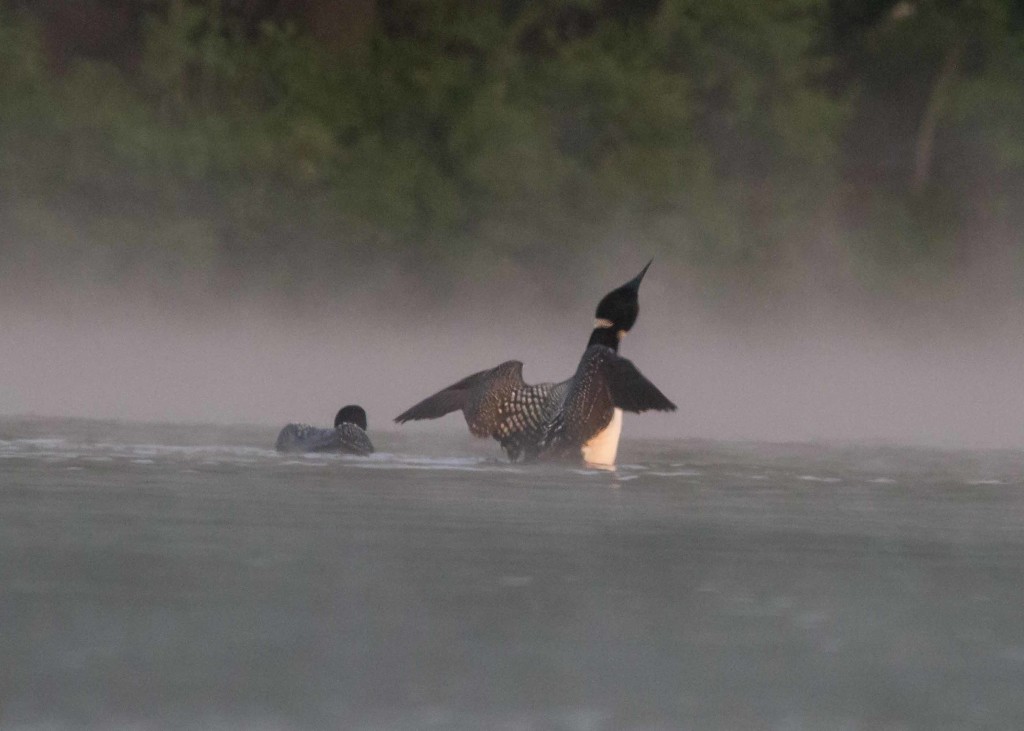 Cindy and I traveled the same path as the pair, talking, sharing author-ly stories and just plain catching up on life. Every now and then, we'd run into the loons again . . .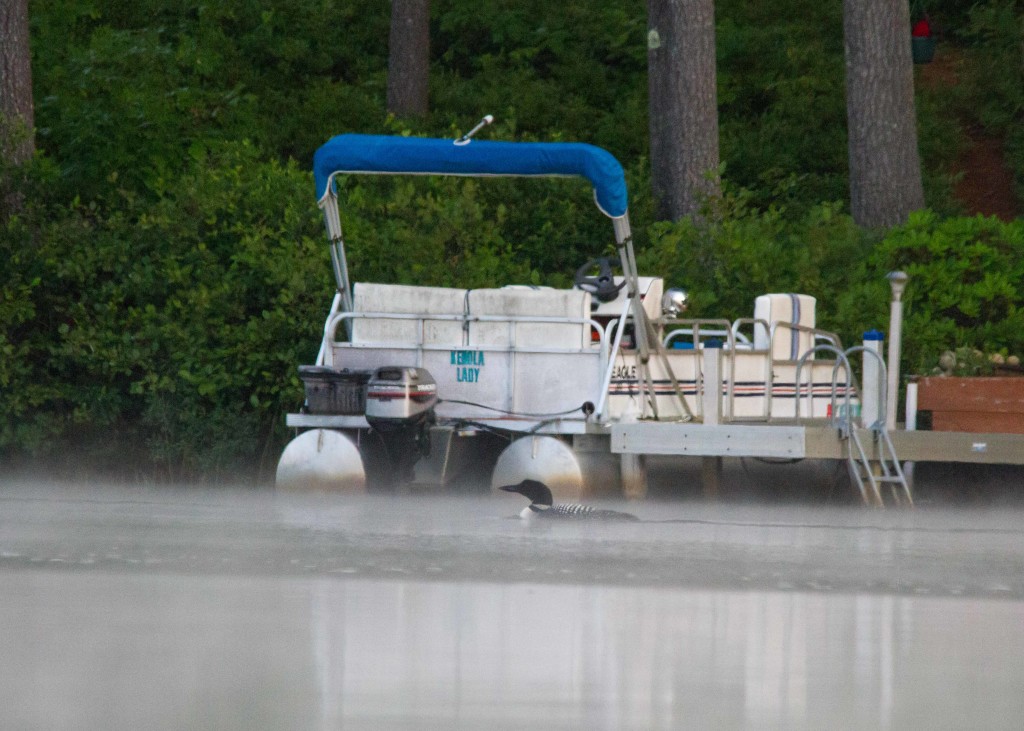 We'd snap a few more photos and chat again until we were rendered speechless by the sight of an adult eagle in the distance.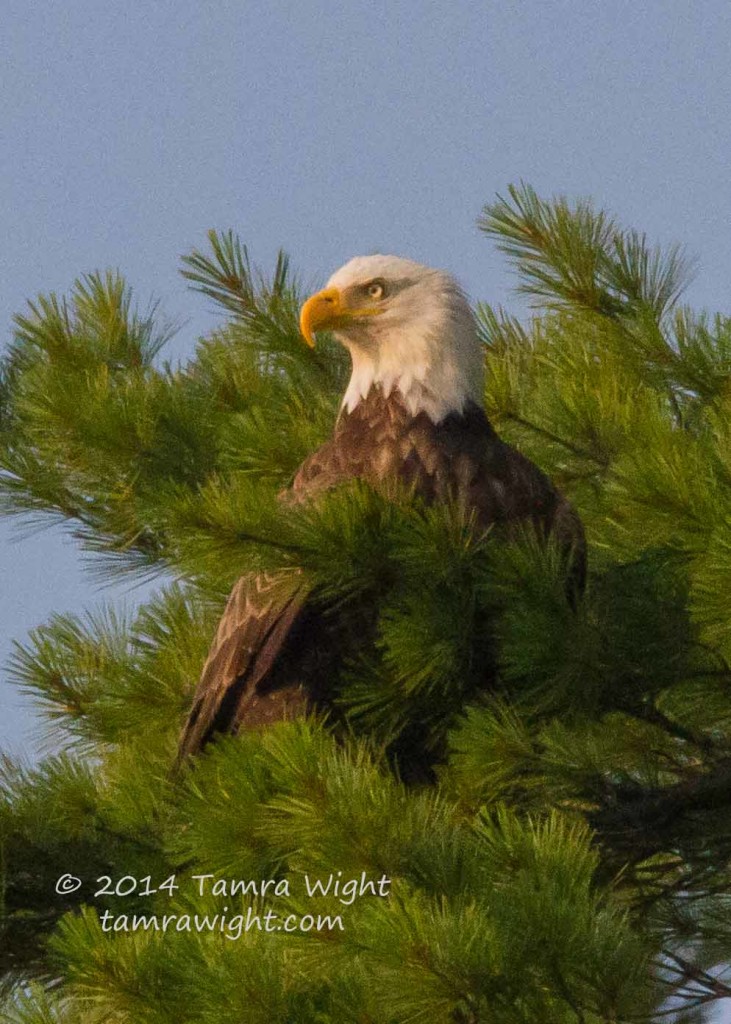 At first, he appeared to be sitting in peace.  But the caw of a crow told a different story.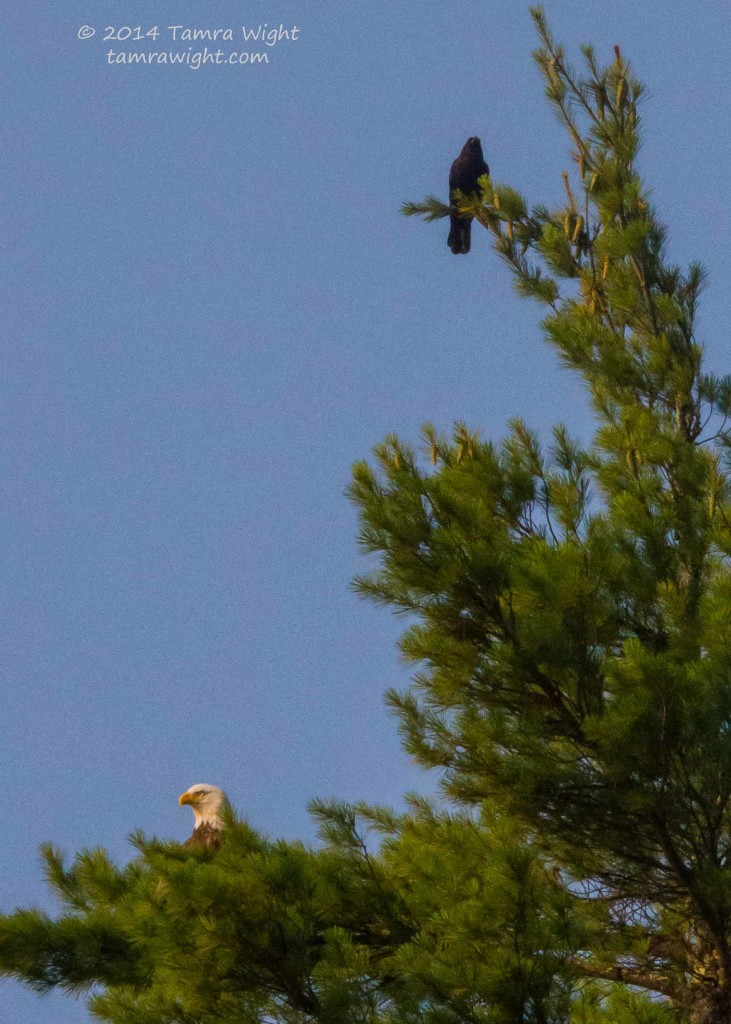 It didn't take long to see the eagle was being harassed.  The crow called and buzzed him, until eventually, the poor eagle took flight to escape all the noise and hubbub.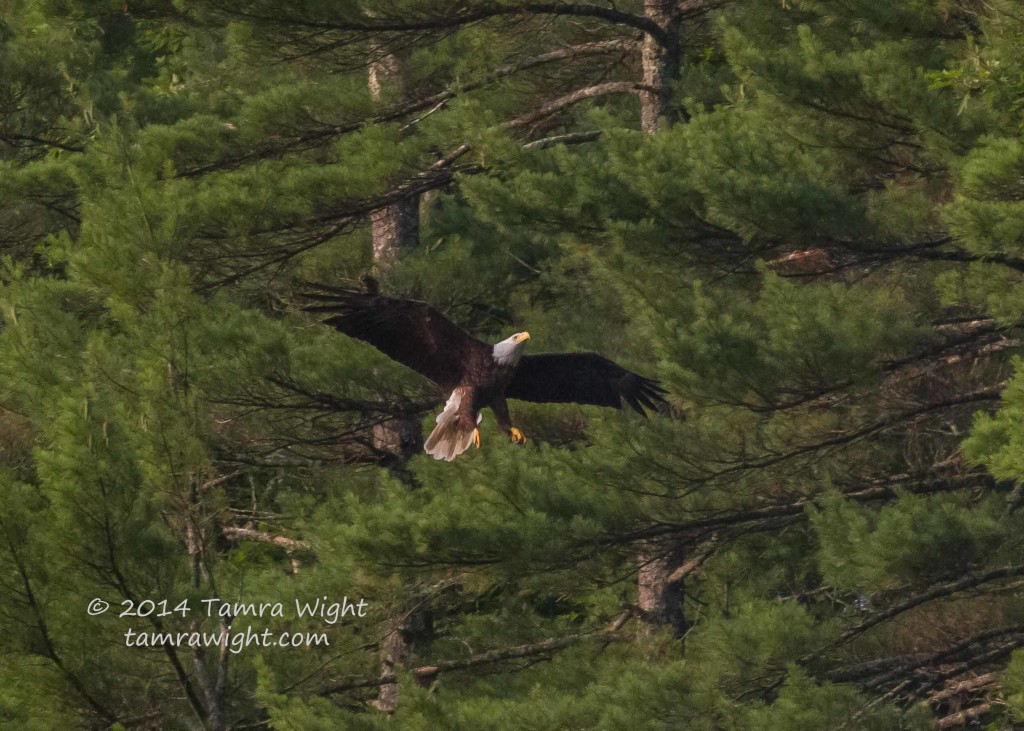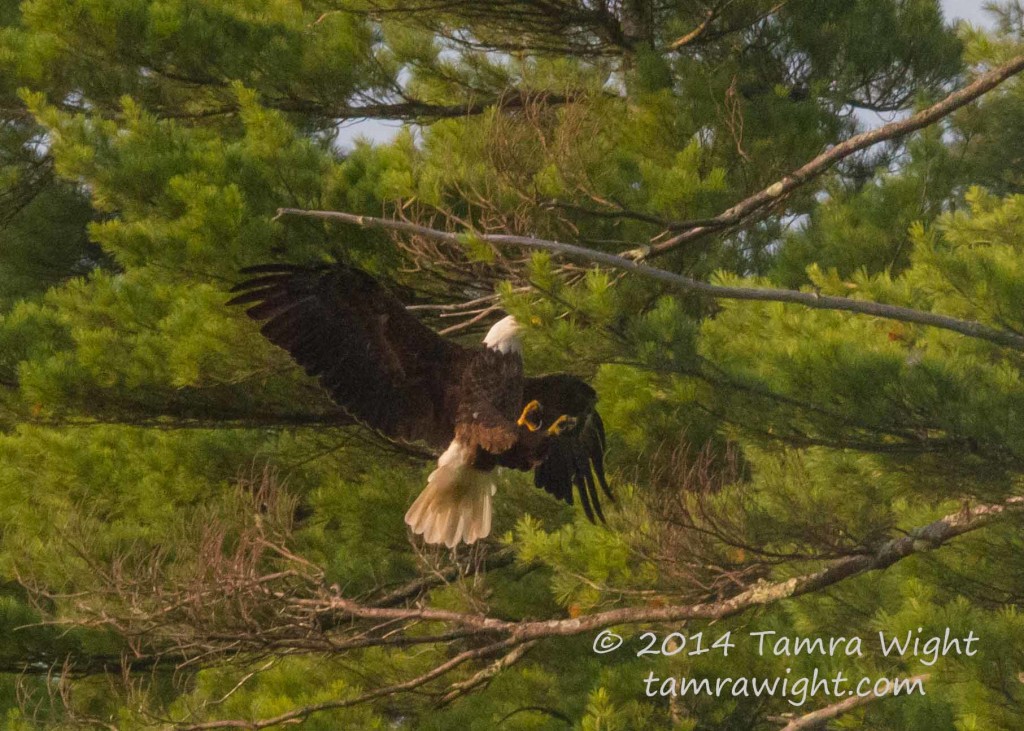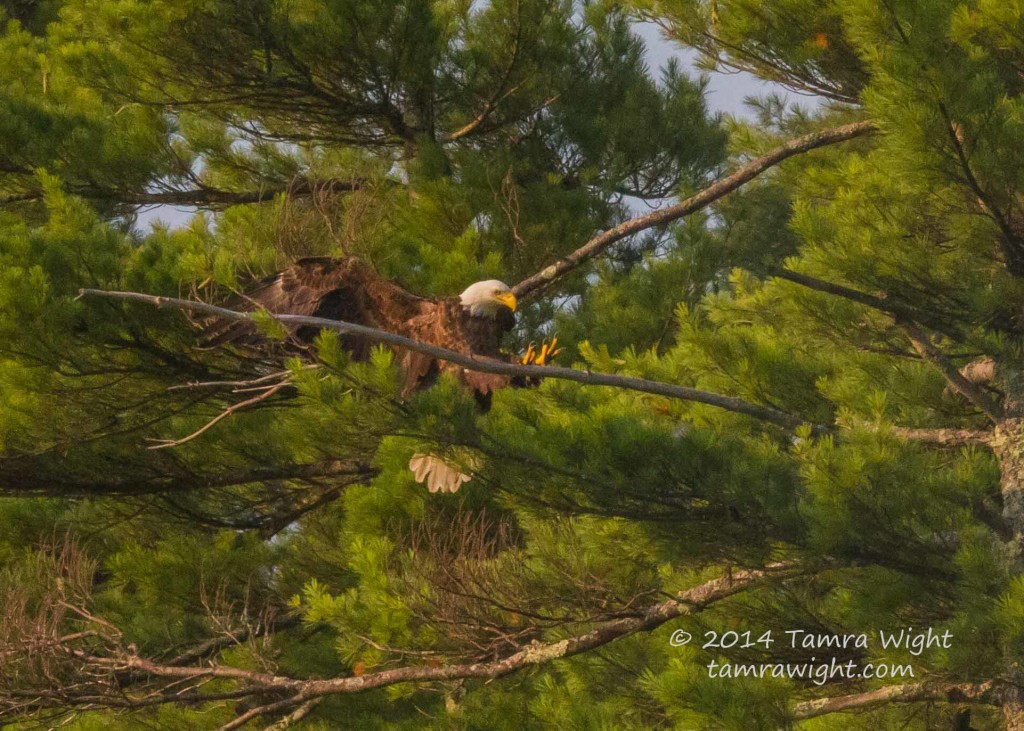 He landed in another tree, closer to us.  The crow wasn't giving up that easily though.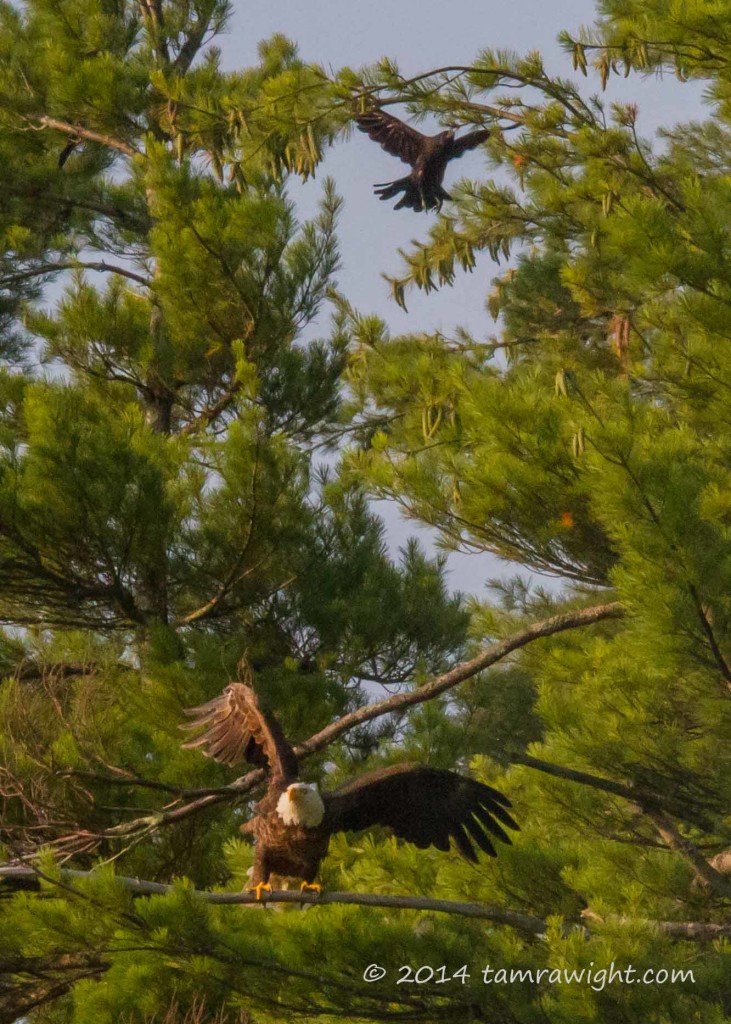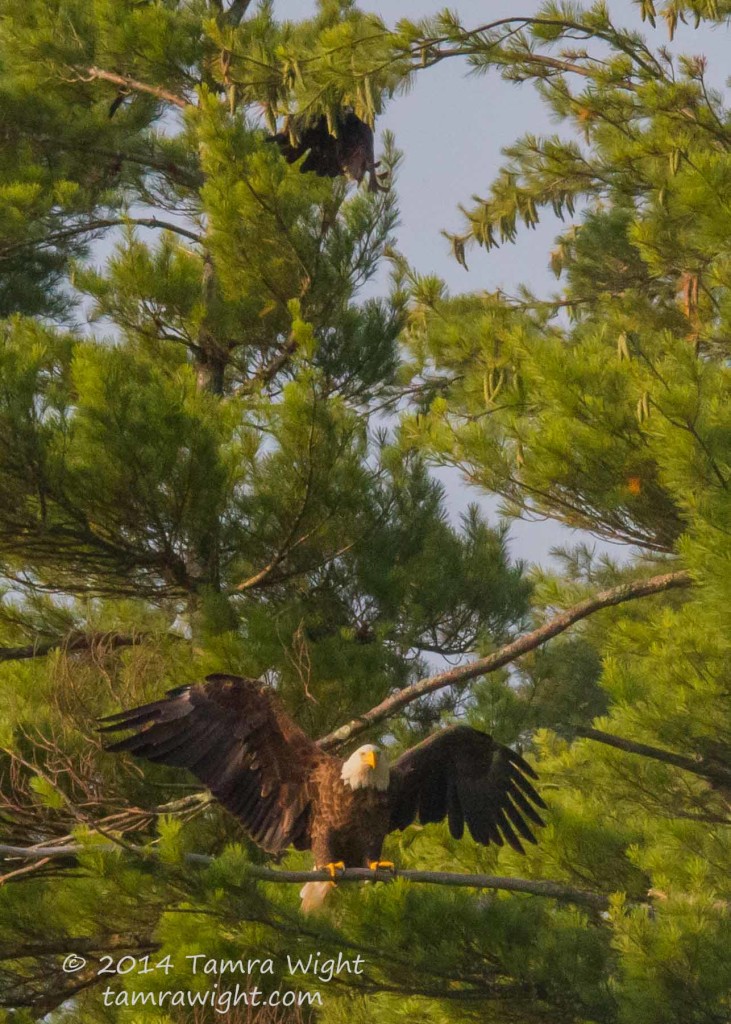 A second crow joined the first in making the eagle's life as miserable as possible.
All the while, the eagle looked out over the lake regally, appearing to ignore them as best as he could .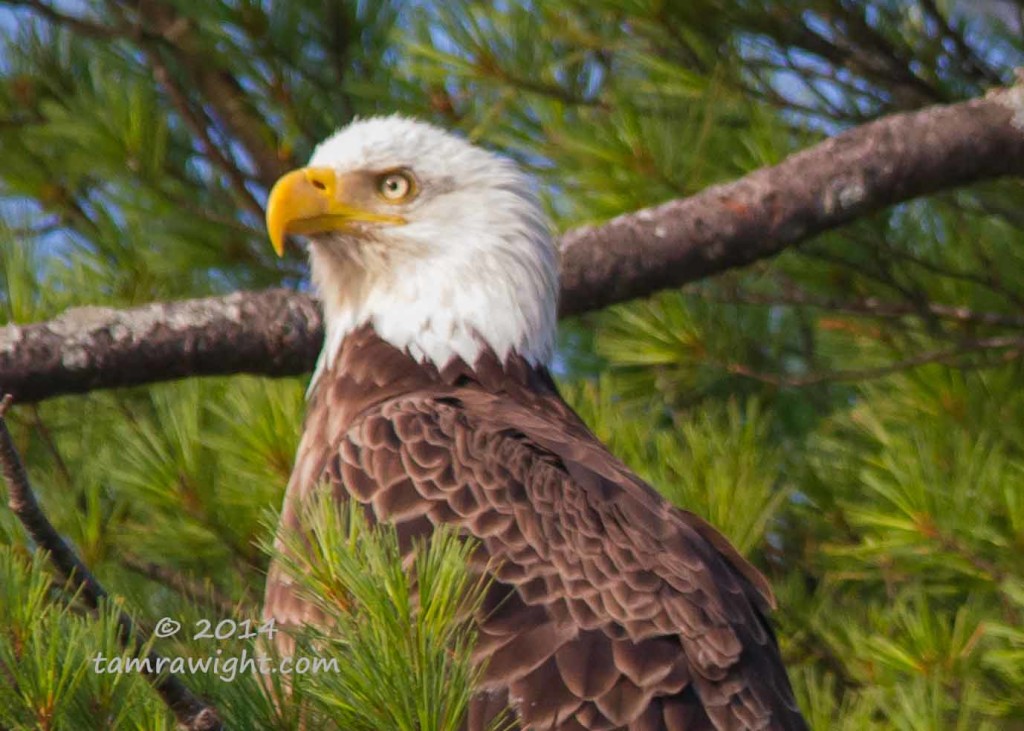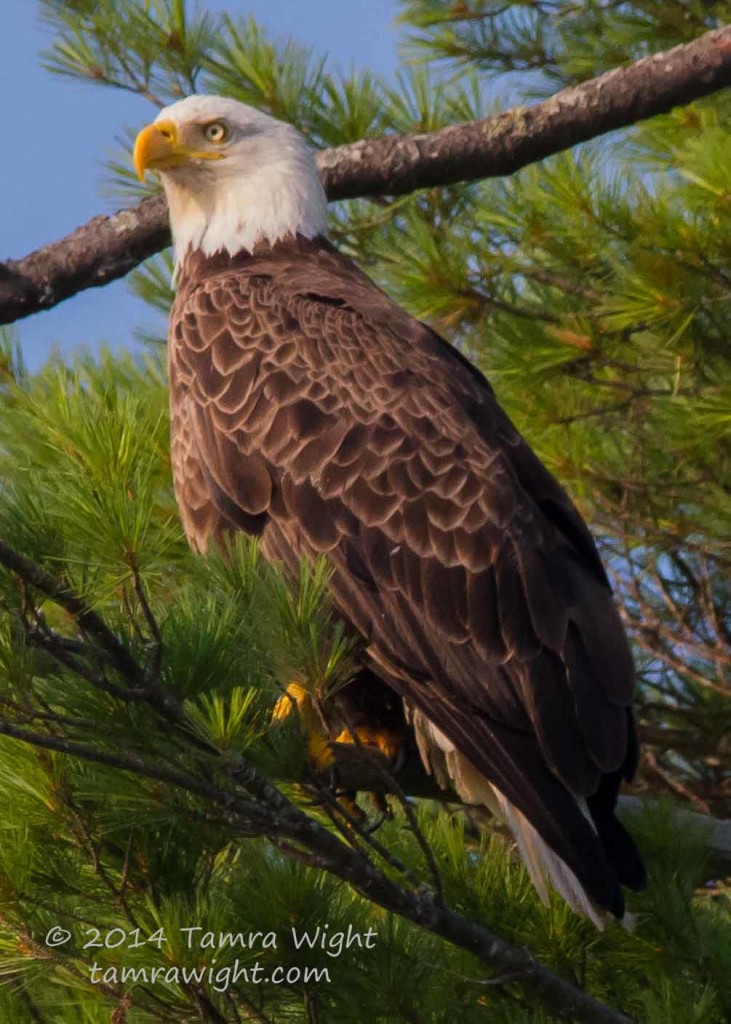 But even the mighty eagle can only take so much.  The crow buzzed the eagle one too many times . . .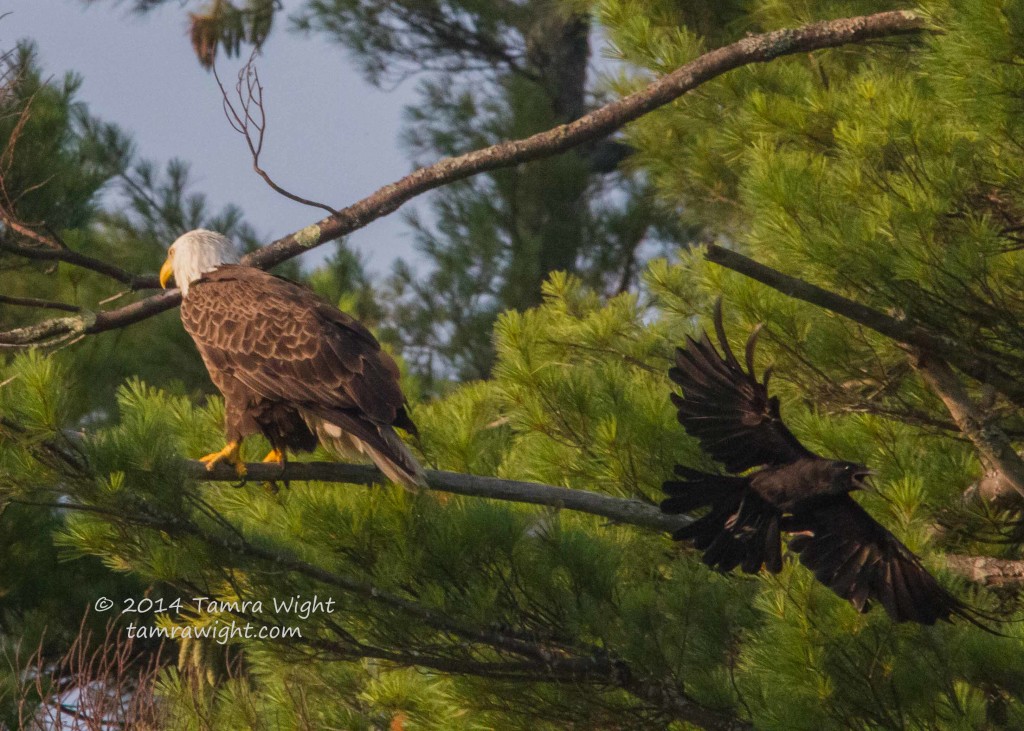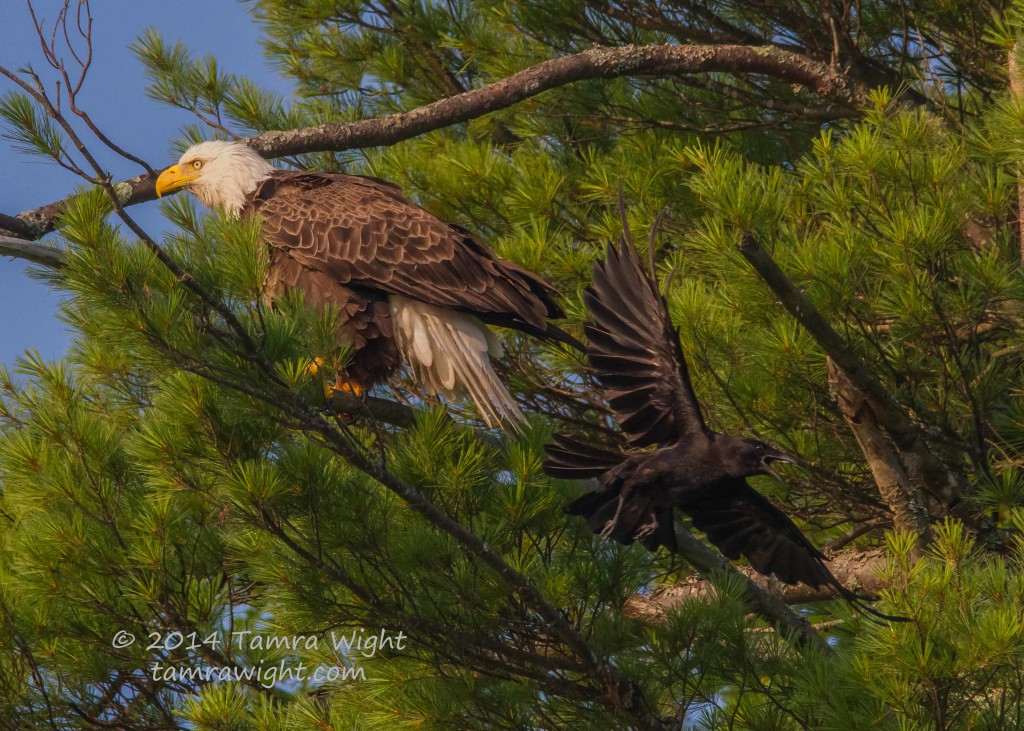 until the eagle spread his wings and fell off the branch,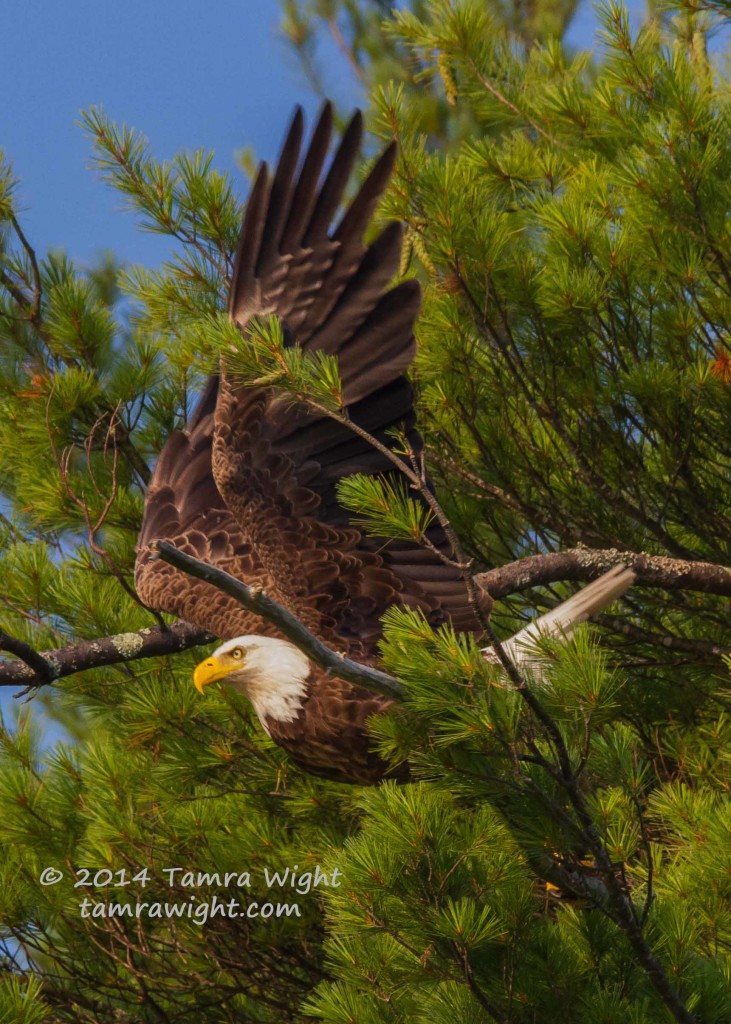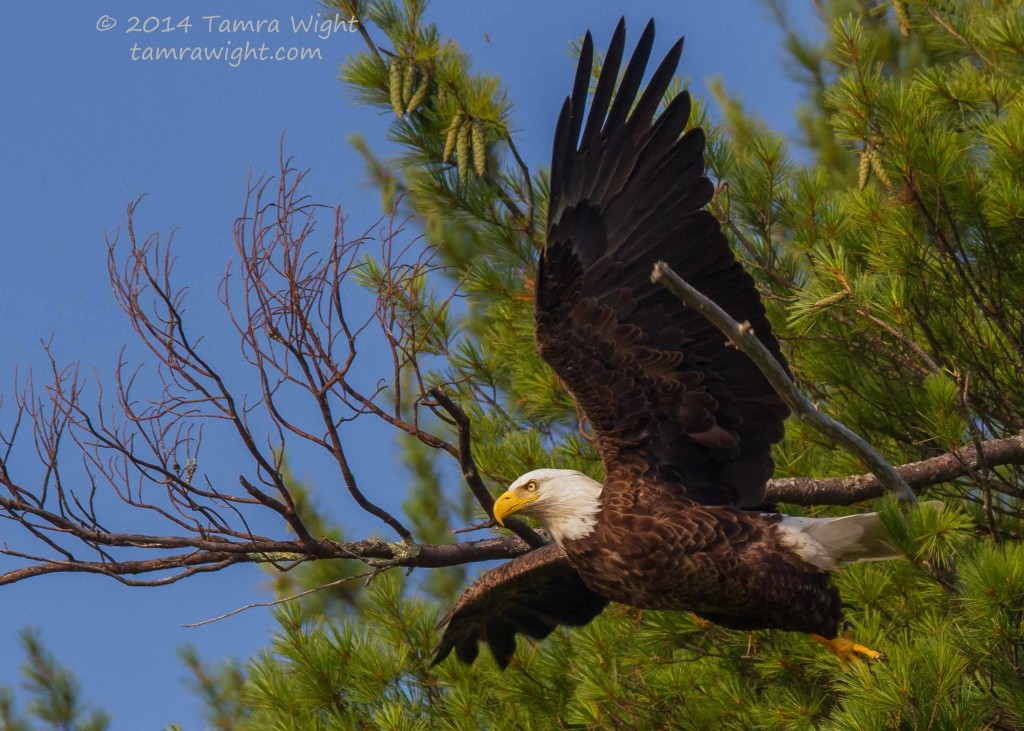 It was the most beautiful thing to see . . .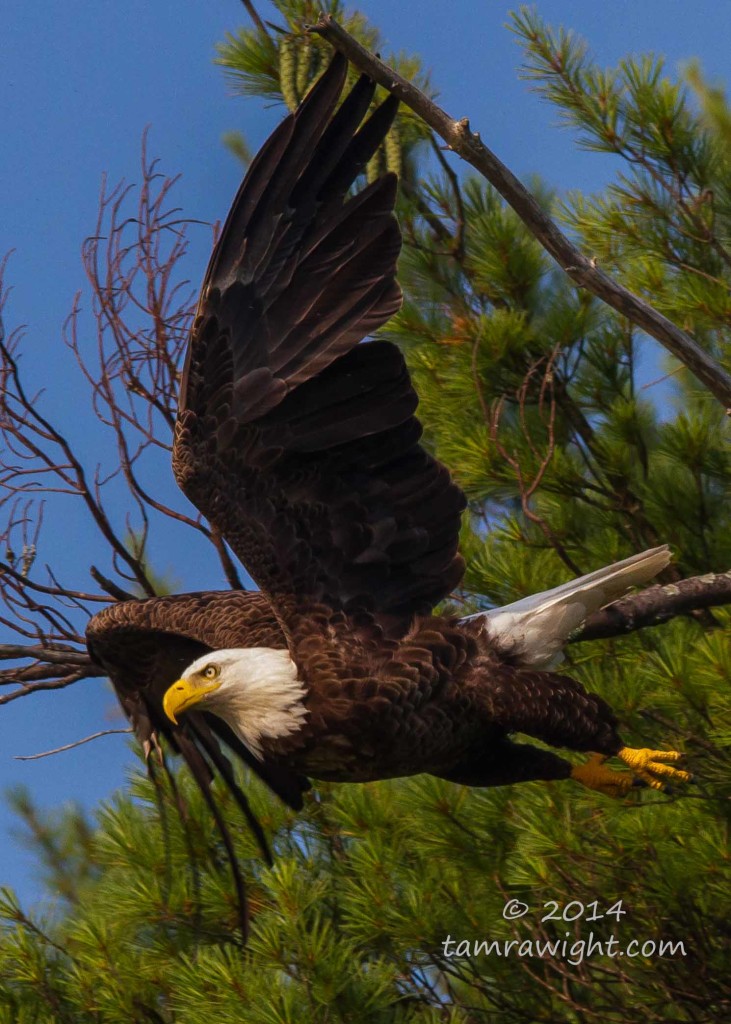 his wings filling with air before lifting up into the sky . . .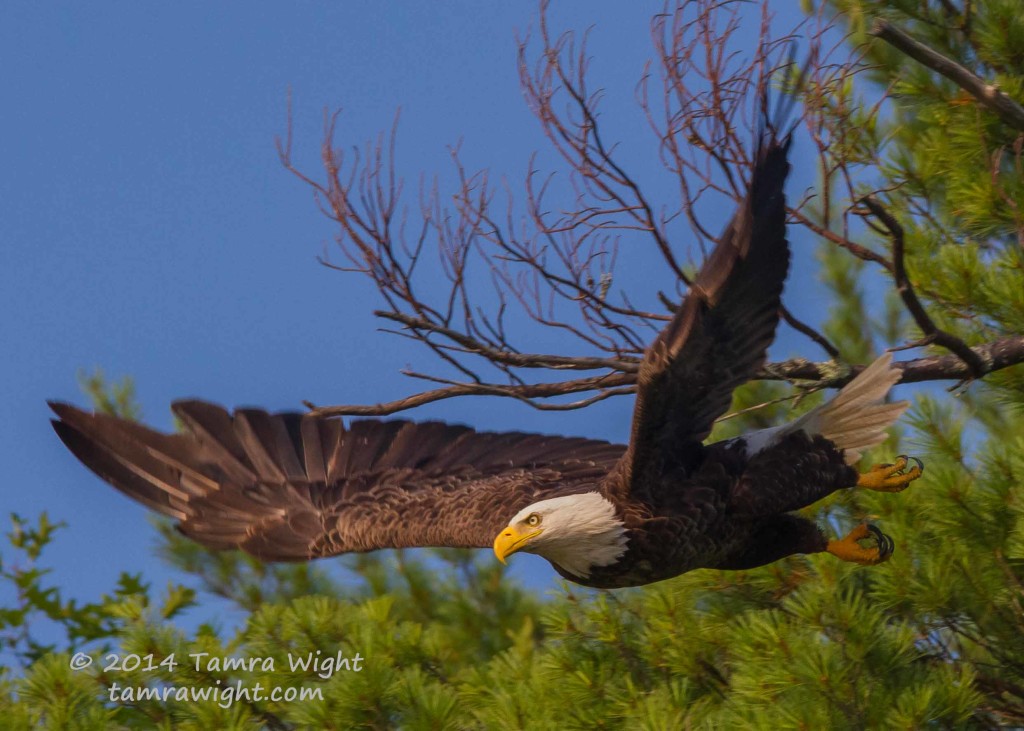 soaring . . .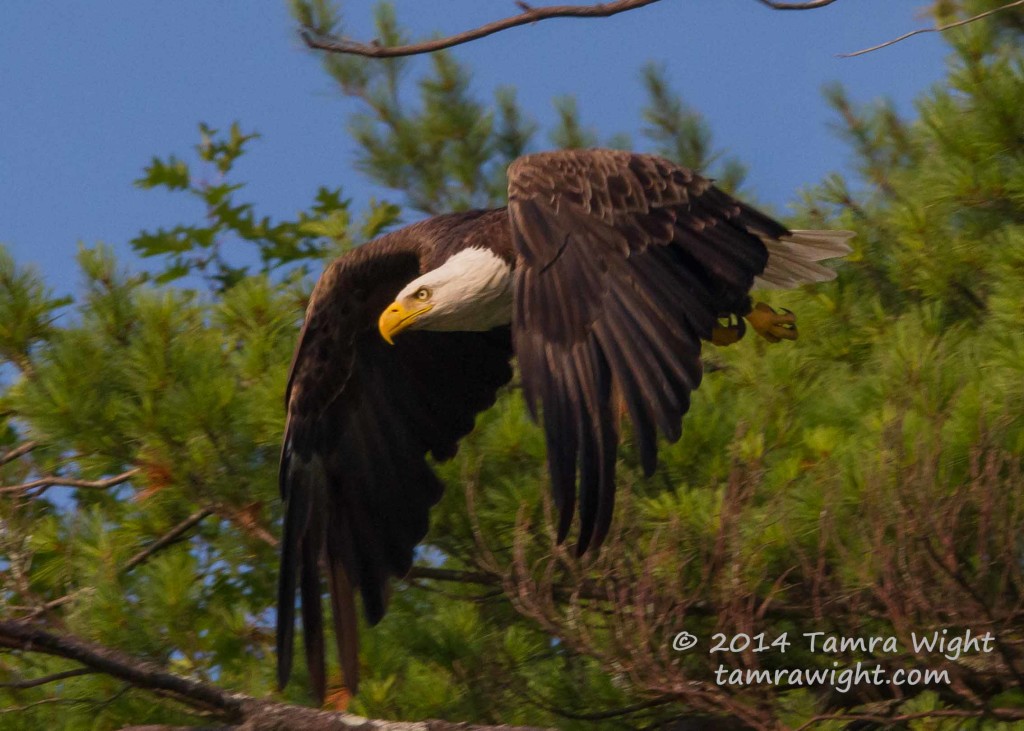 over our heads . . .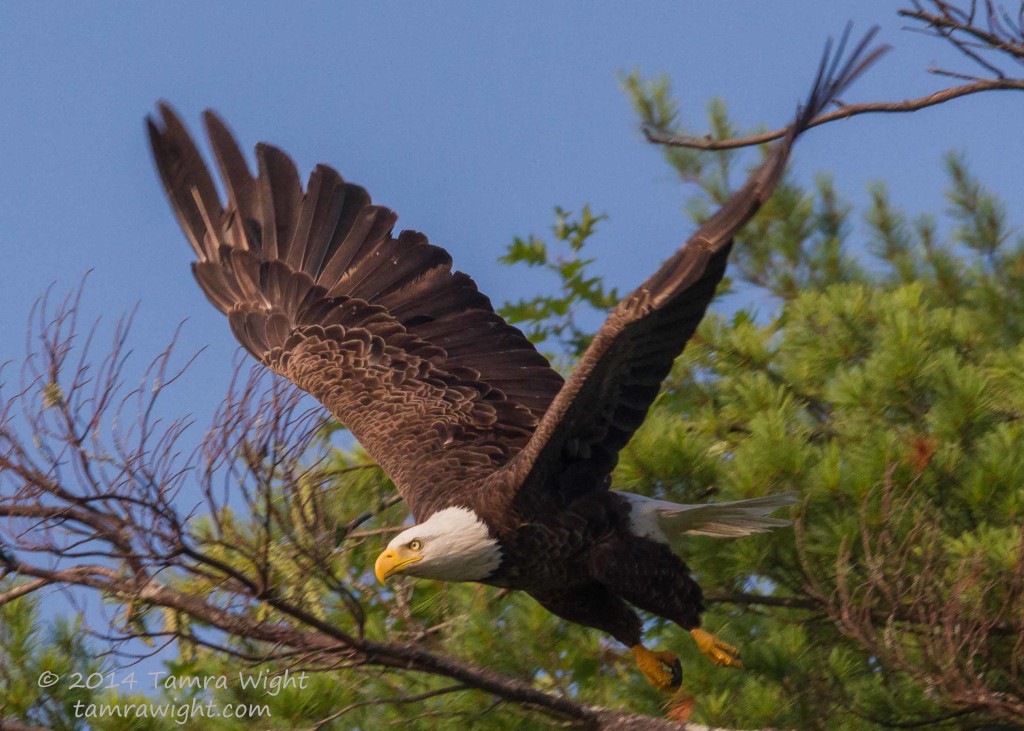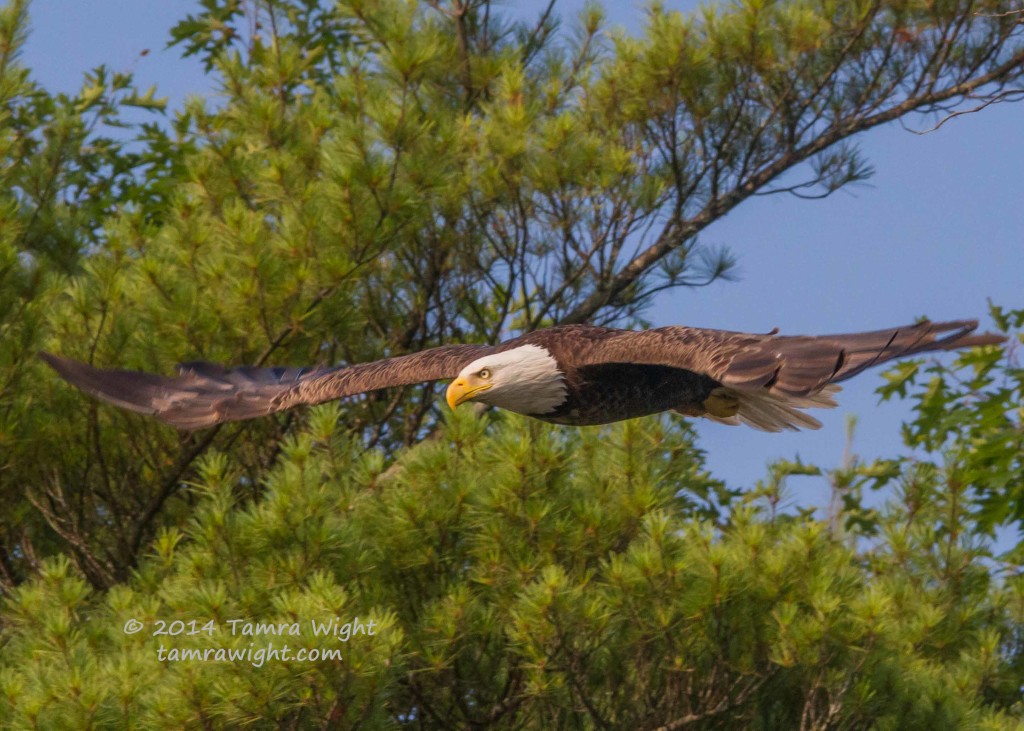 then down along the lake toward the campground.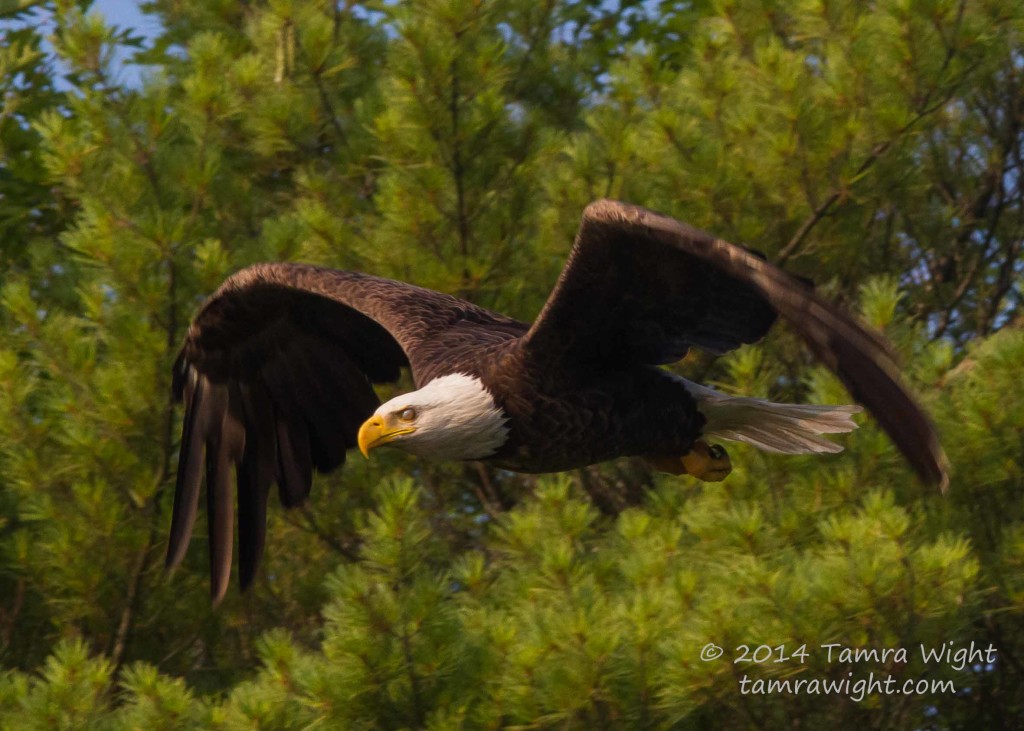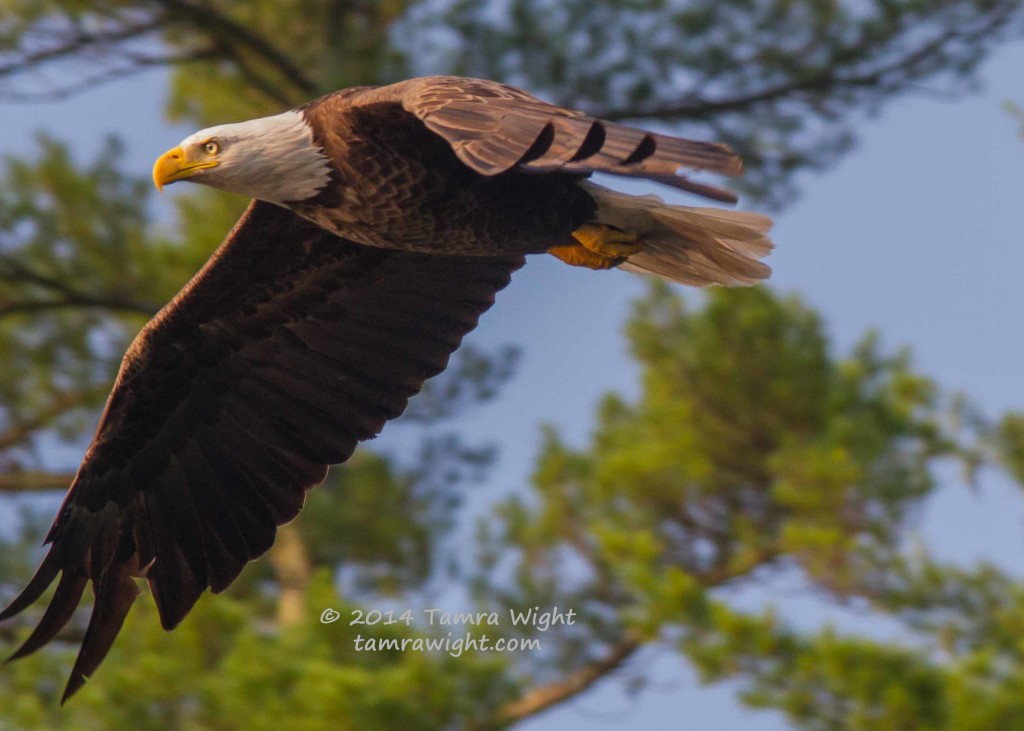 Cindy and I smiled at each other, much as I imagined Cooper and Packrat do, before we  picked up our paddles to follow the eagle . . . to the campground.