I created a Pintrest board.
Or three . . .
Okay, eight!  Eight Pintrest boards in all.
One board has images from Cooper and Packrat  launches and signings.  And of course, for Carl's illustrations too.
The second board is full of Cooper and Packrat inspiration. Photos of loons, campground life and kids hanging out at Poland Spring Campground.  On the lake scenes. S'mores.  Campsites.  Campfires. I was hoping teachers and librarians might find it helpful for writing prompts and such.
There's a board for Cooper and Packrat as it's being used in the classroom. Here I'd like educators to share the ways in which they've integrated the book into their curriculum.  And perhaps they'll discover something new too.  Most recently, Nancy Cooper, a teacher and author friend, shared a Cooper and Packrat crossword puzzle.
I've created boards for my my favorite books and movies, old and new. I especially liked how my childhood books are now labeled as vintage.
Vintage!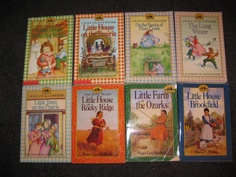 *shakes head*
If you're on Pintrest, follow me!  Let me know how you're liking or using Mystery on Pine Lake in your library or as part of your curriculum. I'm really curious!