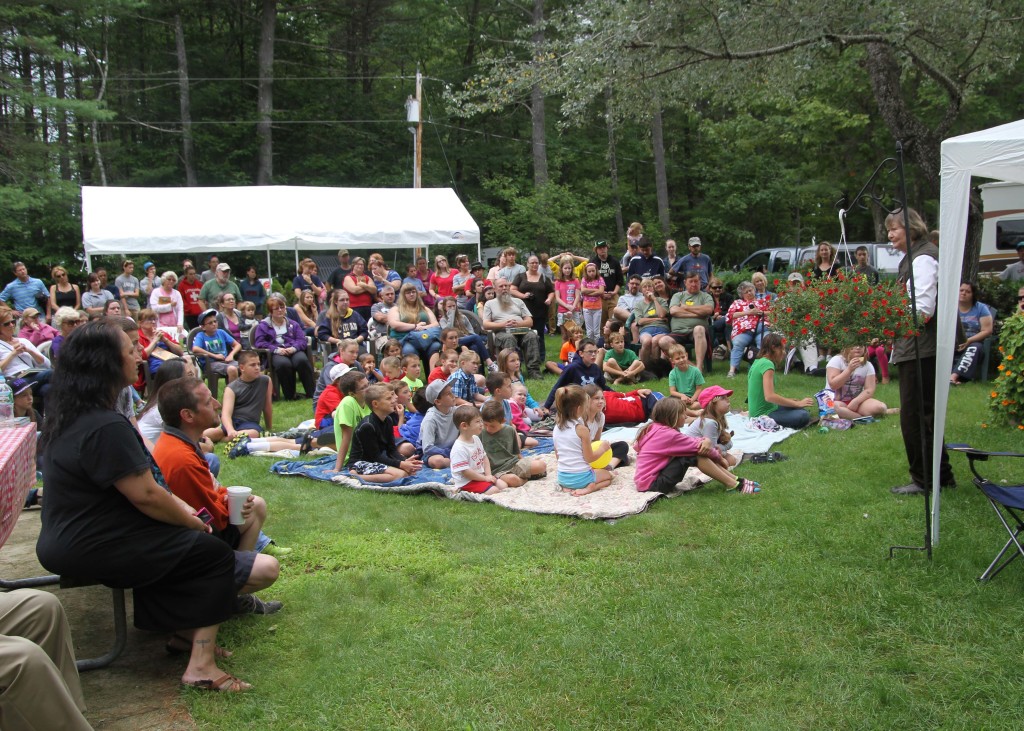 So much has happened in the month since I last posted.   The campground was super busy with our themed weekends, especially our Halloween ones!
And mid-month, Mystery of the Eagle's Nest launched!  Over 200 people came to the campground, and sat on my front lawn to celebrate with me, my family and Islandport Press.  For a special treat, we invited Hope from Wind Over Wings to give a presentation on raptors and ravens.
The crowd was enchanted with each and every bird and hearts were touched by their stories and how they came to stay with Wind Over Wings.
Hope and Skywalker have a special bond, it was easy to see.  Sky sang to Hope, when she told Sky's story on how he was shot out of the sky. He came close to death, and pulled through, only to find one wing had to be amputated.  Can you imagine being an eagle,and finding yourself grounded?
Angry, Sky turned his back on his caregivers. Literally.  It was only after much patience, love and special care on the part of Hope and her staff,  that Sky turned back to the world.
Now he stars in many presentations each year to educate humans on the life and adventures of being an eagle.
The photo below shows Sky saluting me for my work on Mystery of the Eagle's Nest.  I was very honored.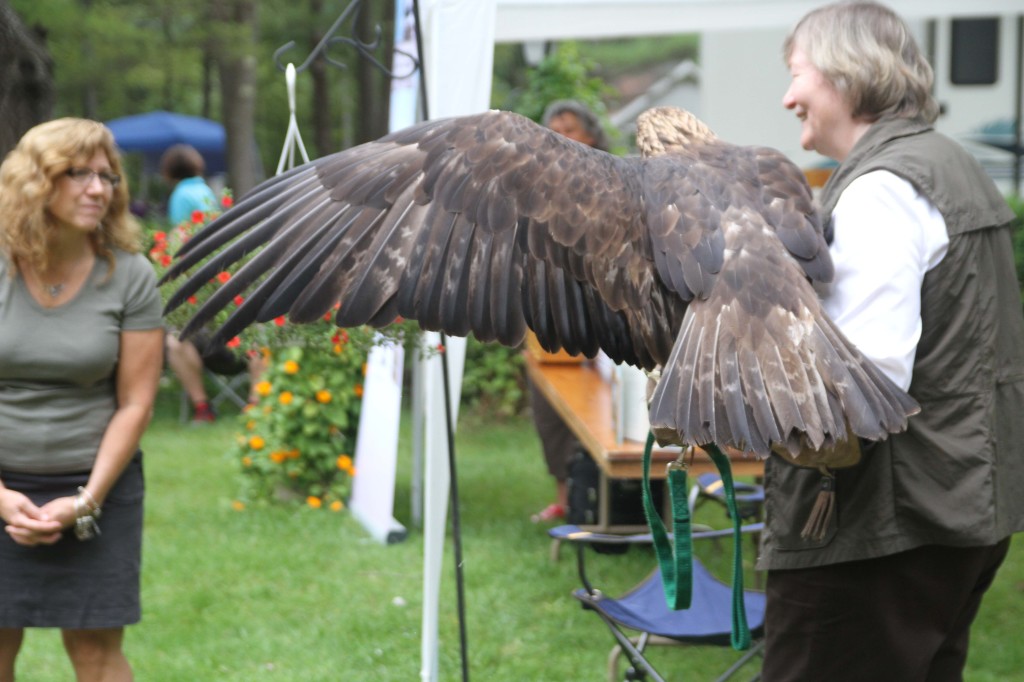 While my staff helped children make s'mores, and Maxwell Moose wandered around showing everyone who would listen about how he was a character in Mystery of the Eagle's Nest, I signed books for my readers and campers and friends.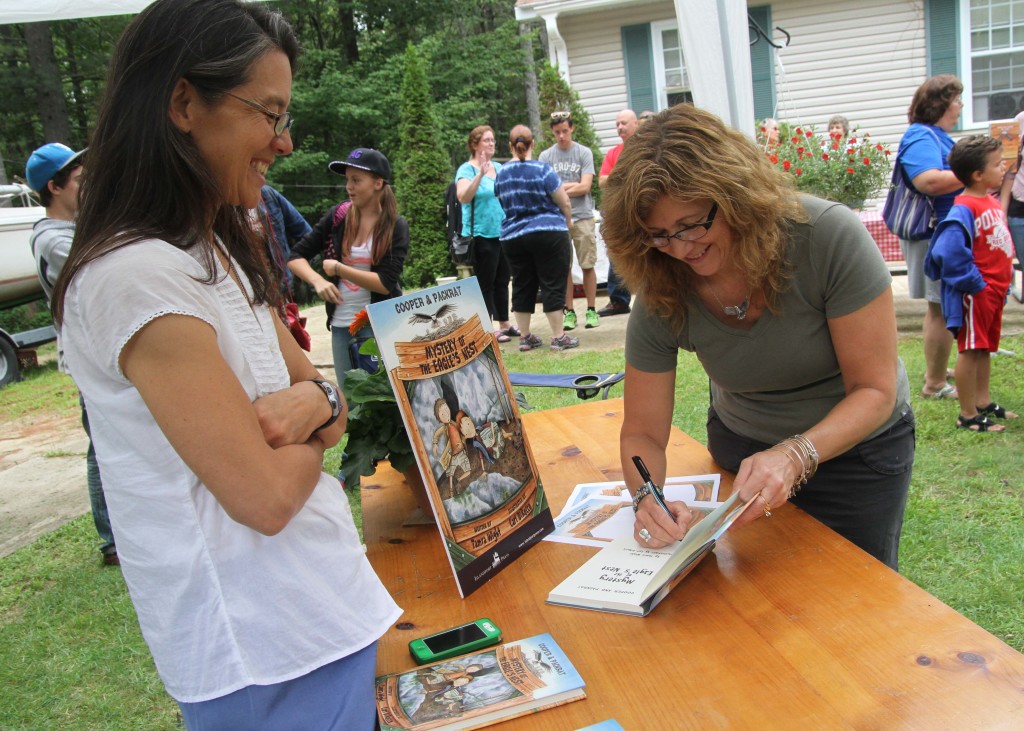 The campground was still in full swing, but I did find time for a few kayaking trips to see the loons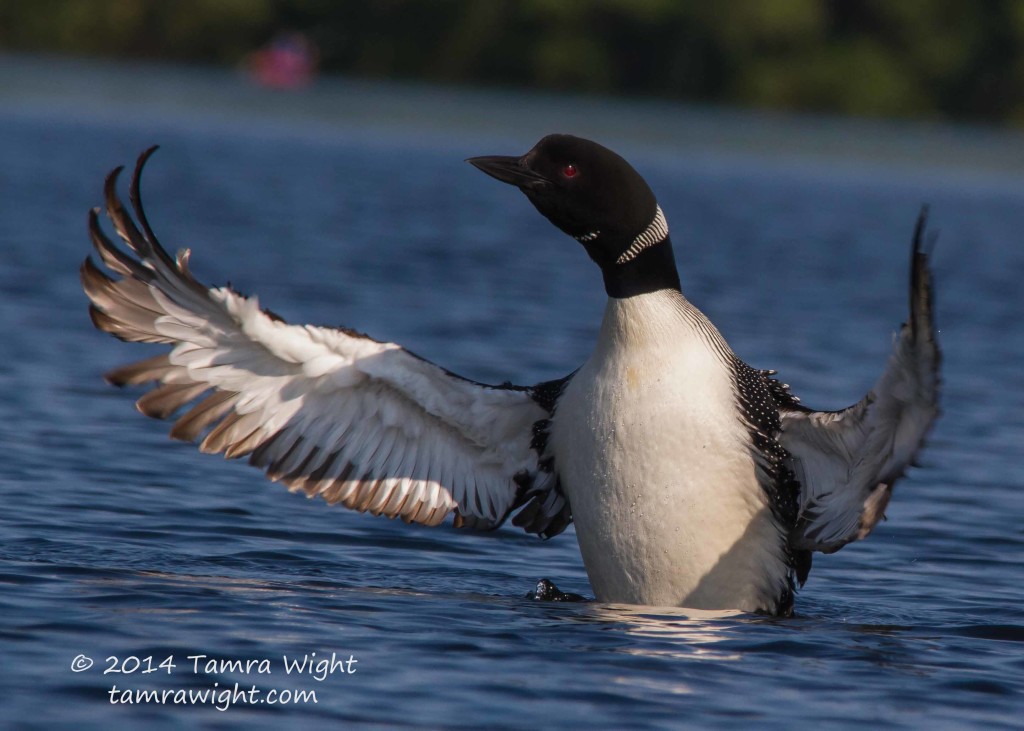 They are preening . . .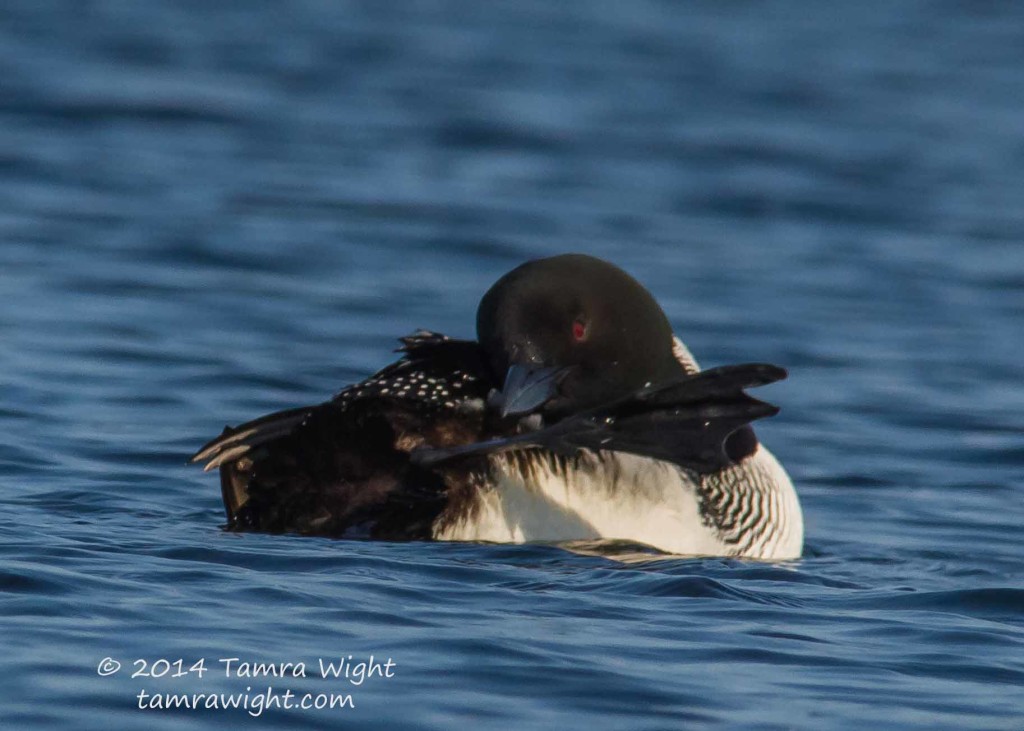 and gathering in preparation for their journey to the coast for the winter.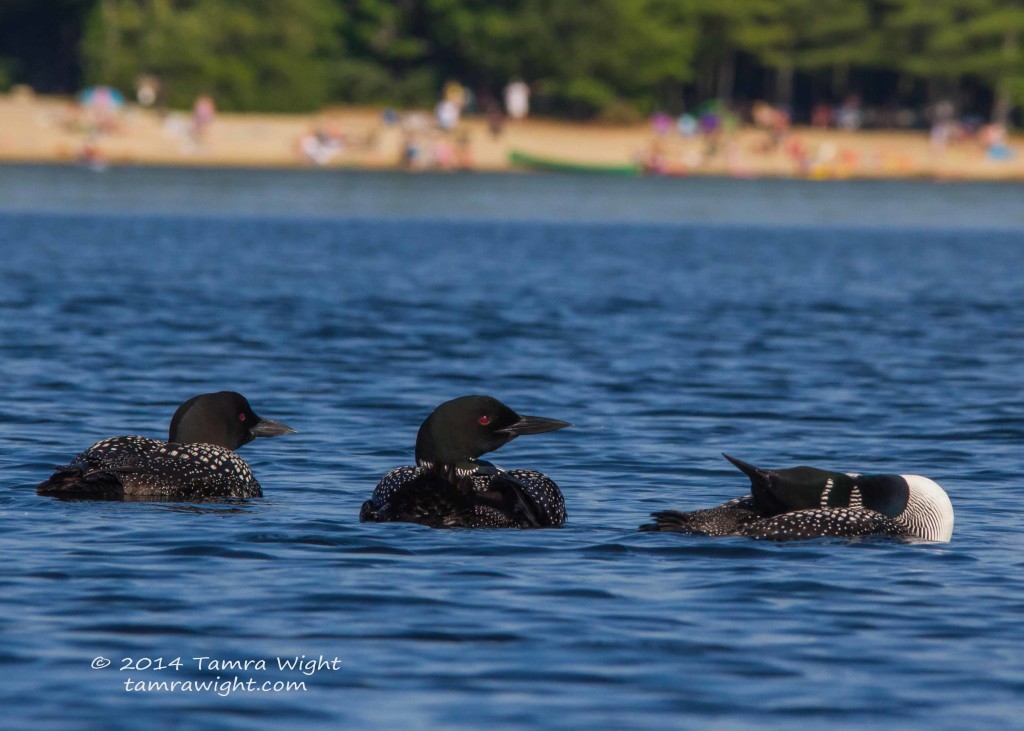 And I even caught the heron, who frequents the marshy area every Fall . . .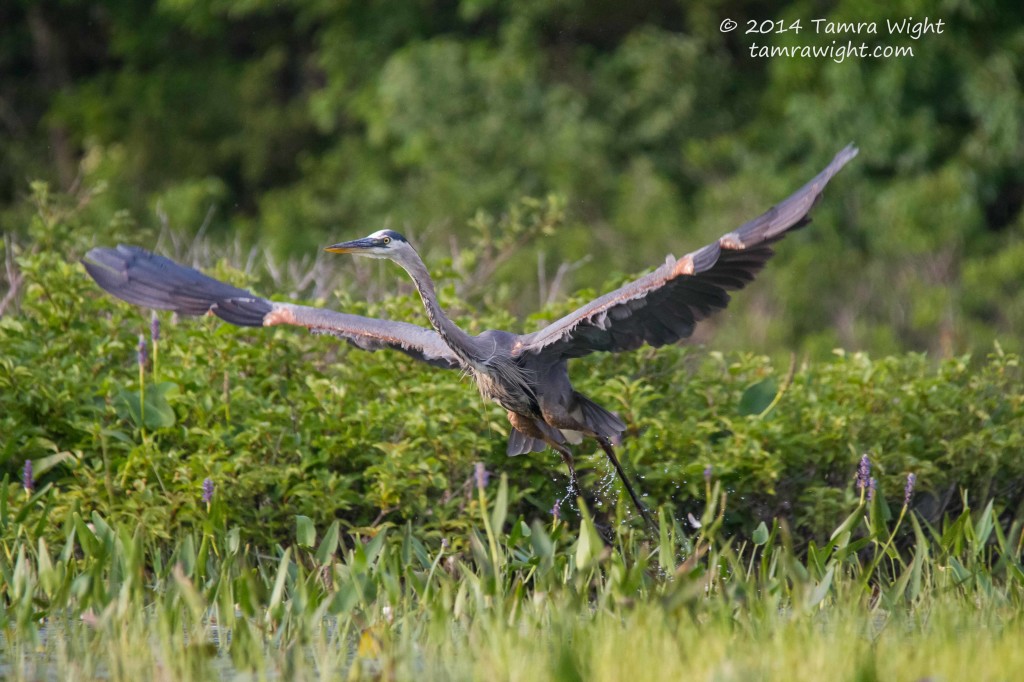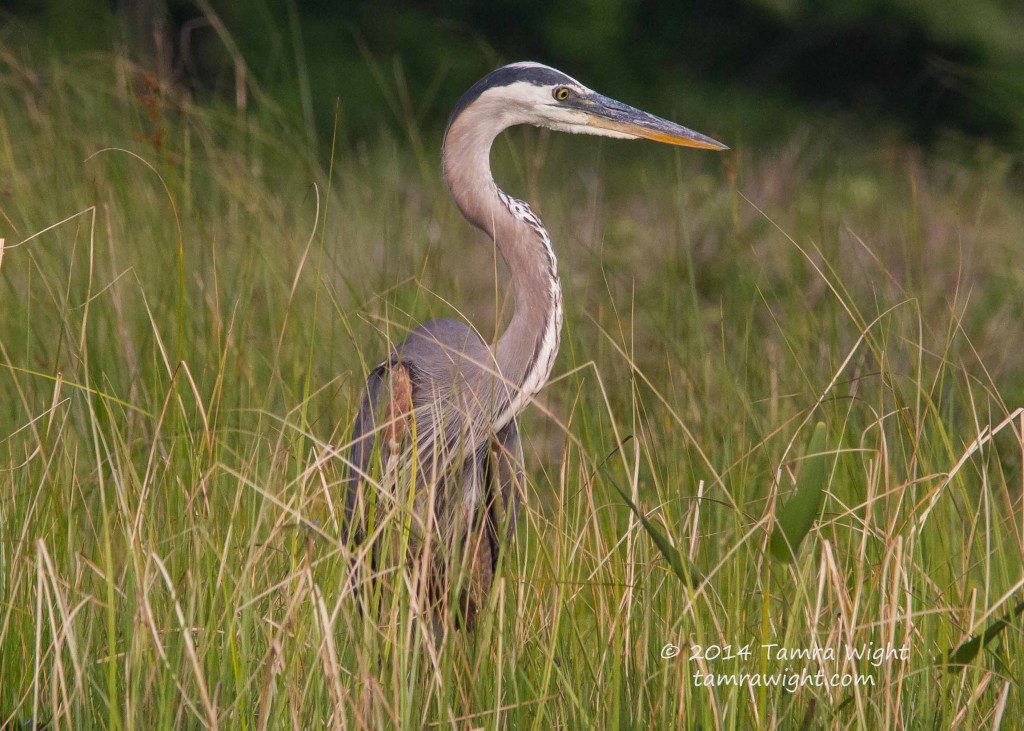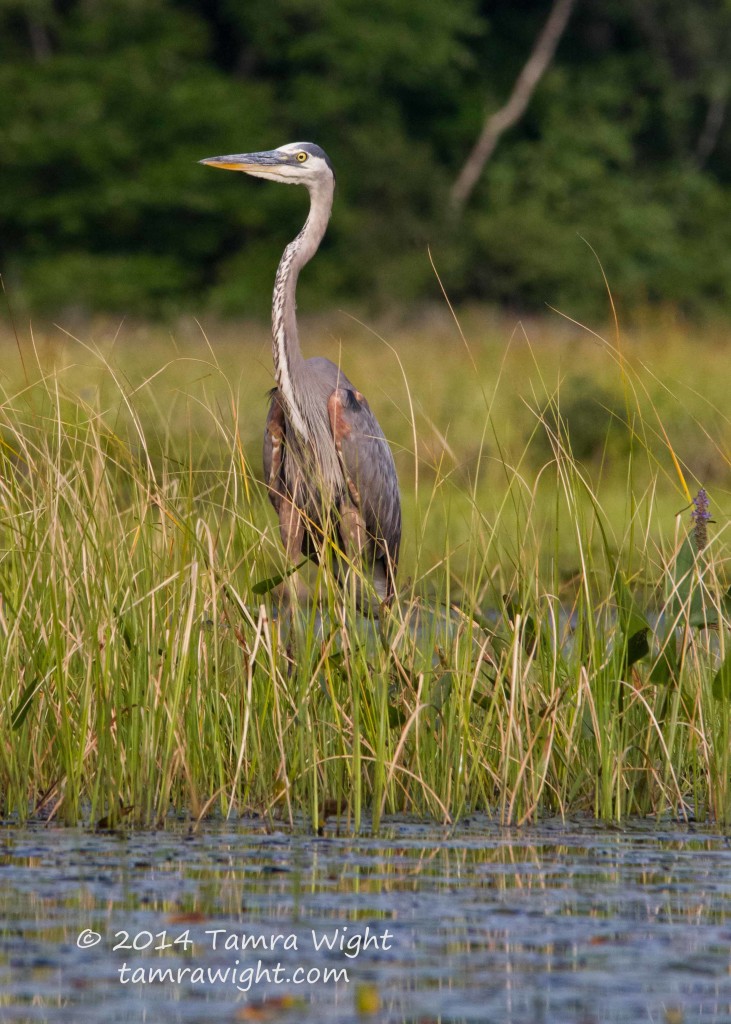 School has started as well, and it feels good to be back in the classroom, talking up books, and writing and helping students make the most of each and every day.  We are planning an event at the school which will include Hope, and Wind Over Wings.
Going through my photos tonight, I realized I've taken many, but posted few.  This is mainly due to the time involved in editing them.  But now that the campground is slowing down, I can start going through them and will be be able to post summer-time photos well into the winter months!
And you're going to have to hear all about my research and writing ups and downs, while I tackle book 3:  Mystery of the Missing Fox!