I snuck out in the kayak last Saturday, hoping to catch proof of my loons nesting.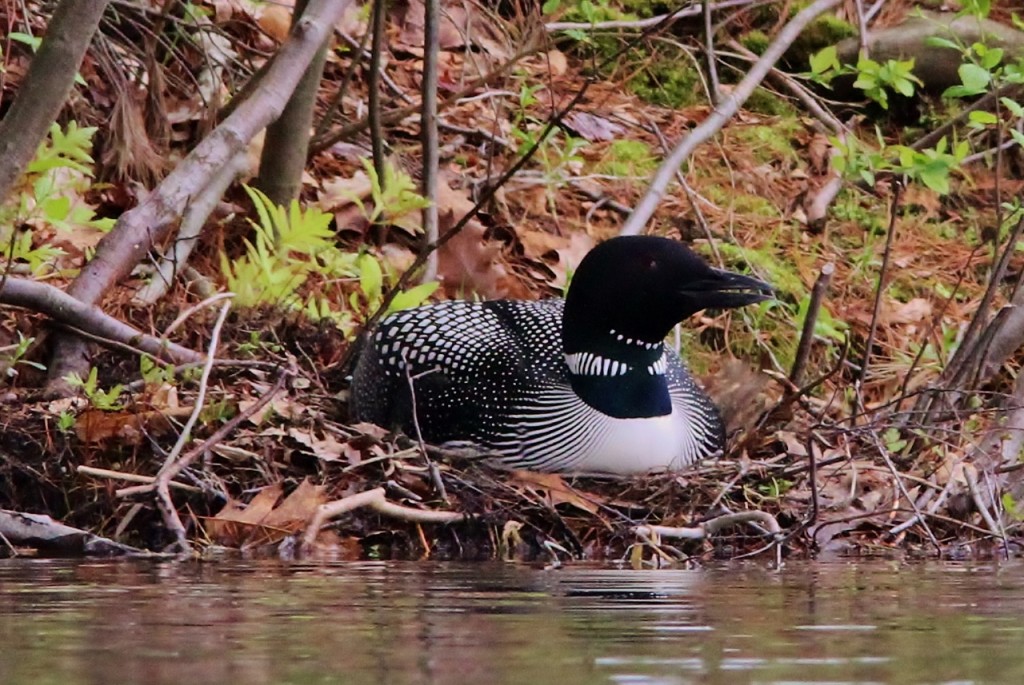 And nesting they were.
It was a beautiful nest, made of grasses and leaves and twigs.  I wished them much luck, as last year their nest flooded.  One egg hatched, while the other was caught under water.
While one adult sat quietly, and patiently, on the eggs, the other fished off in the distance.   I watched them both for awhile, then moved along to point my camera at the eagle nest.
Click, click, click.  I'd taken a few photos when another kayaker silently paddled up alongside me.
"Loon behind you," he whispered.
I turned to see this.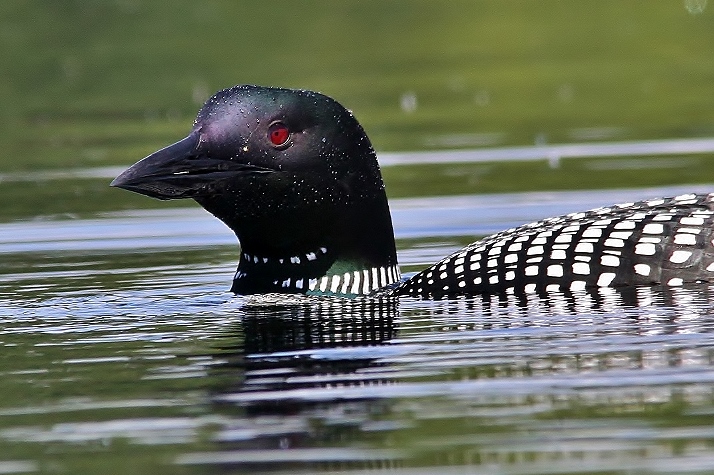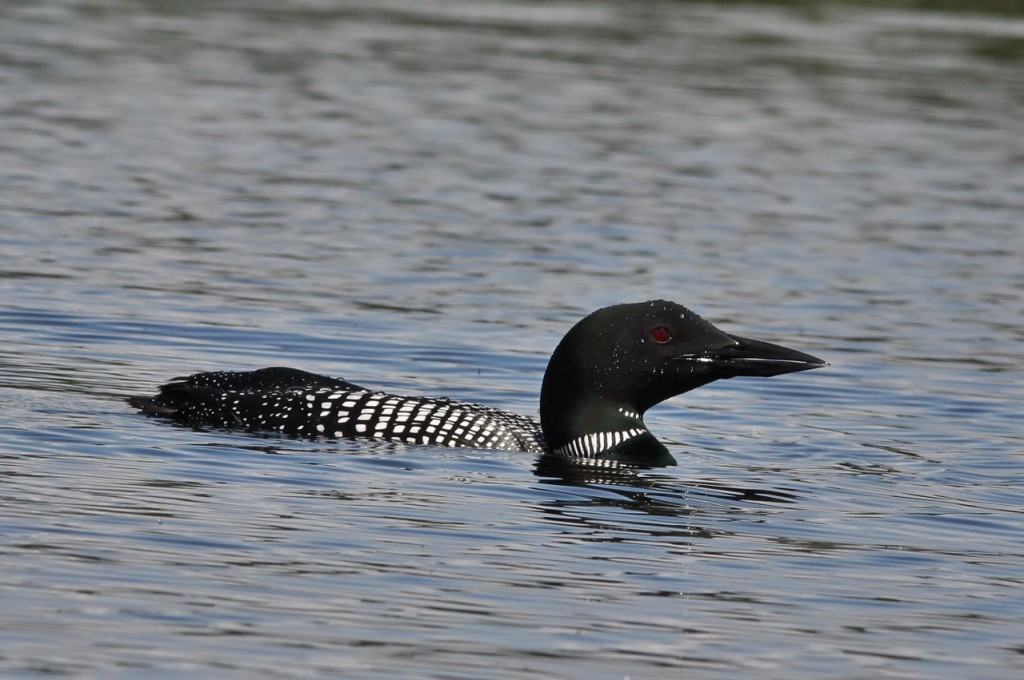 Behind me, indeed!   This handsome guy then dove and resurfaced with lunch . . .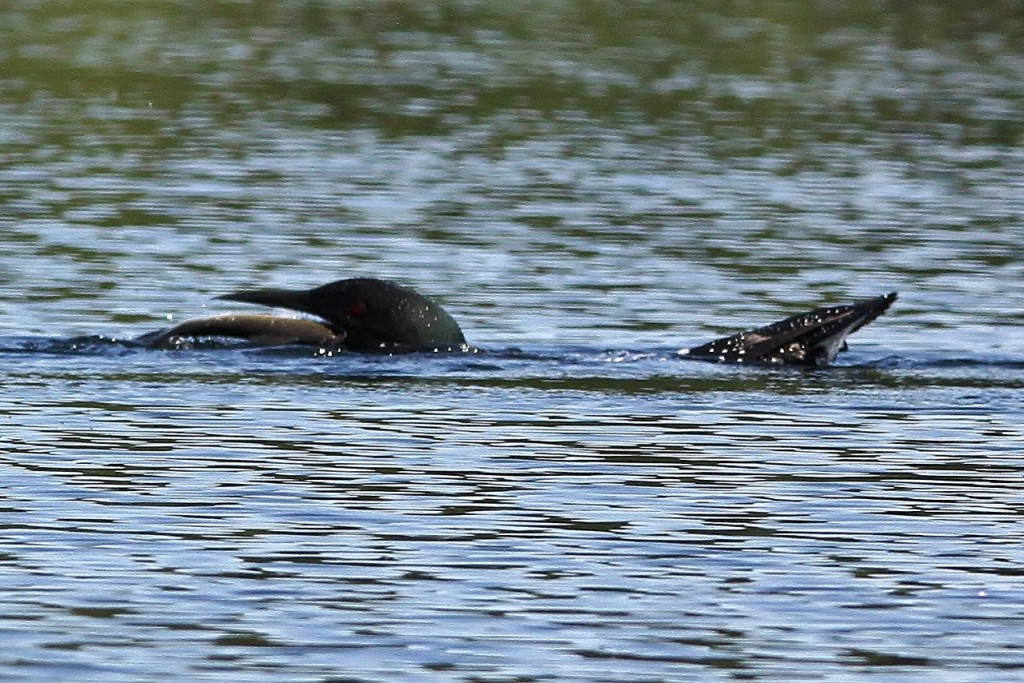 I shook my head in amazement and chuckled to myself.  He struggled with it for a bit, but managed to swallow it, then dove and wandered away.  I was reminded of a passage from Cooper and Packrat where Mr. Beakman gets hopping mad –
". . . all I caught was a little four inch bass. Then one of your loons had the nerve to pop up beside my boat with a seven-inch trout in its beak. Swallowed it whole right in front of me too!"
Suddenly, I saw this in the distance.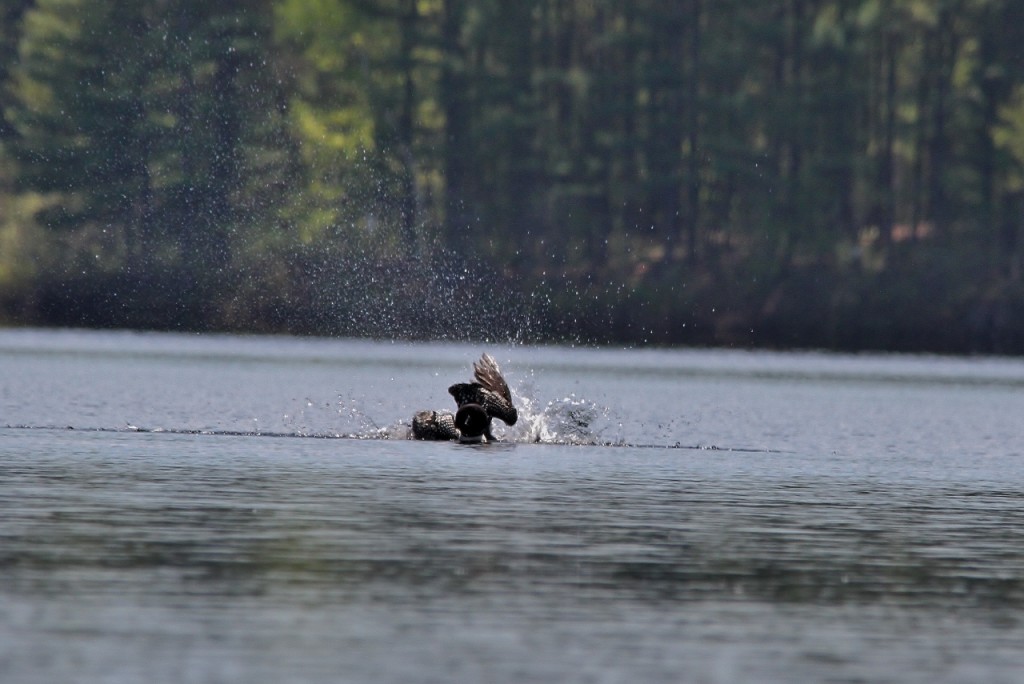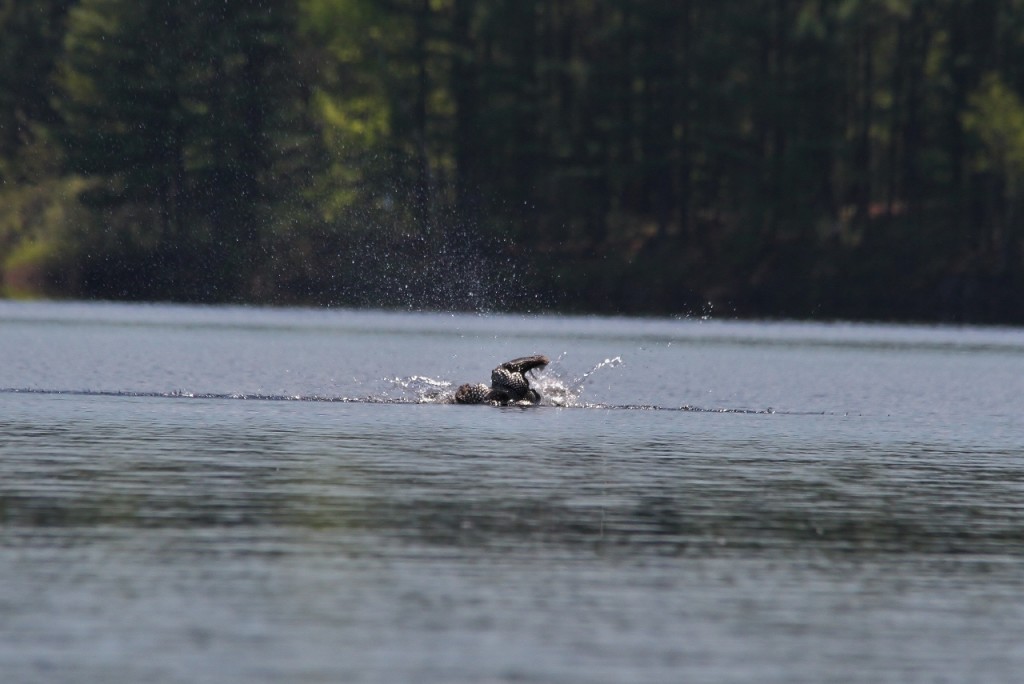 Was my loon choking?
Was he hurt?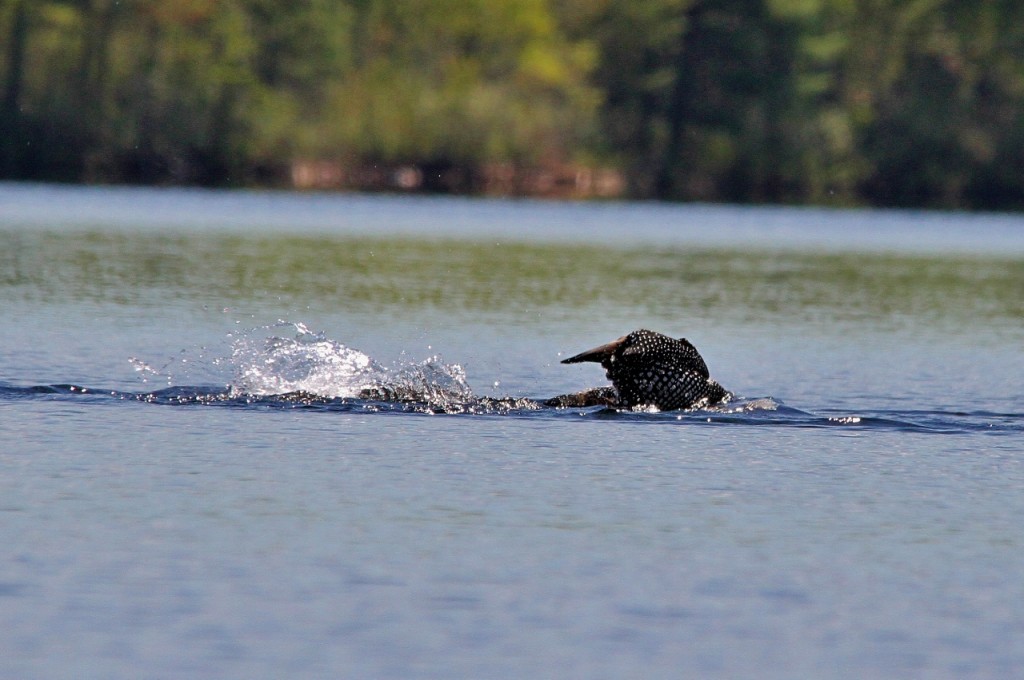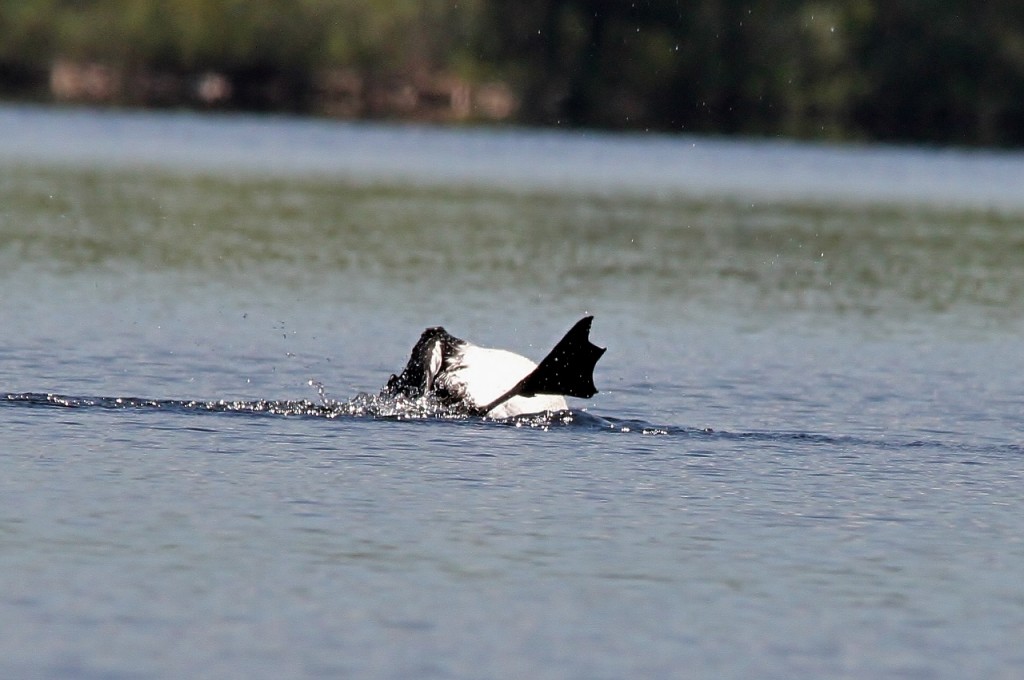 Was he tangled in fishing line?
Like me, several kayakers on the lake stopped paddling to watch.   Water flew in every direction.  A wing stretched out to the left.  A foot waggled to the right.  We saw its bright white breast on top the water while its head went under.
It took awhile before I realized it wasn't in trouble at all.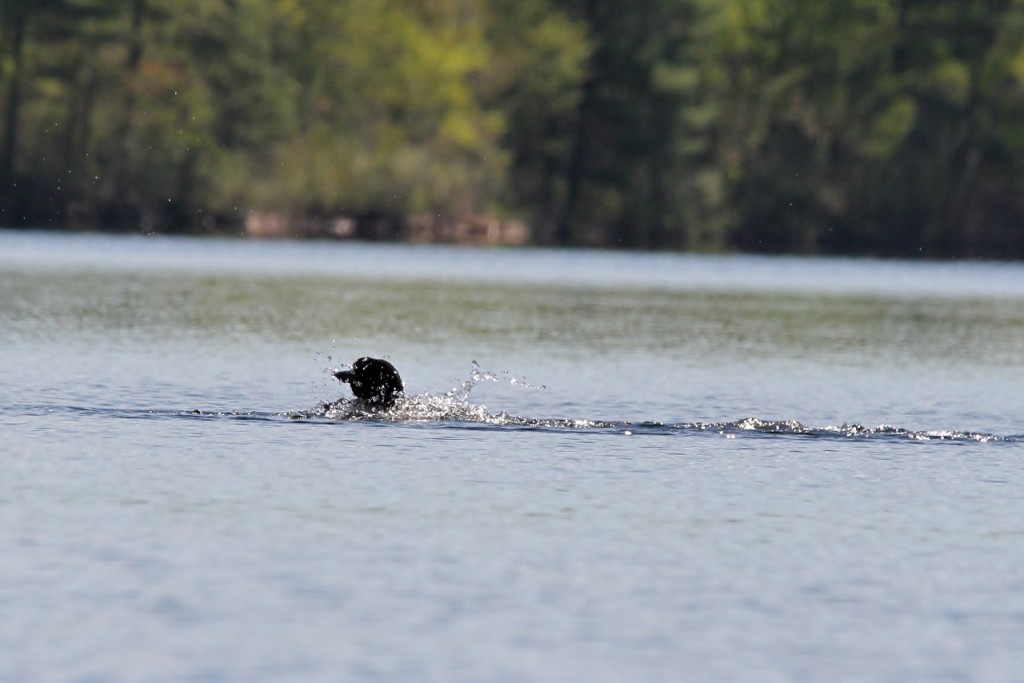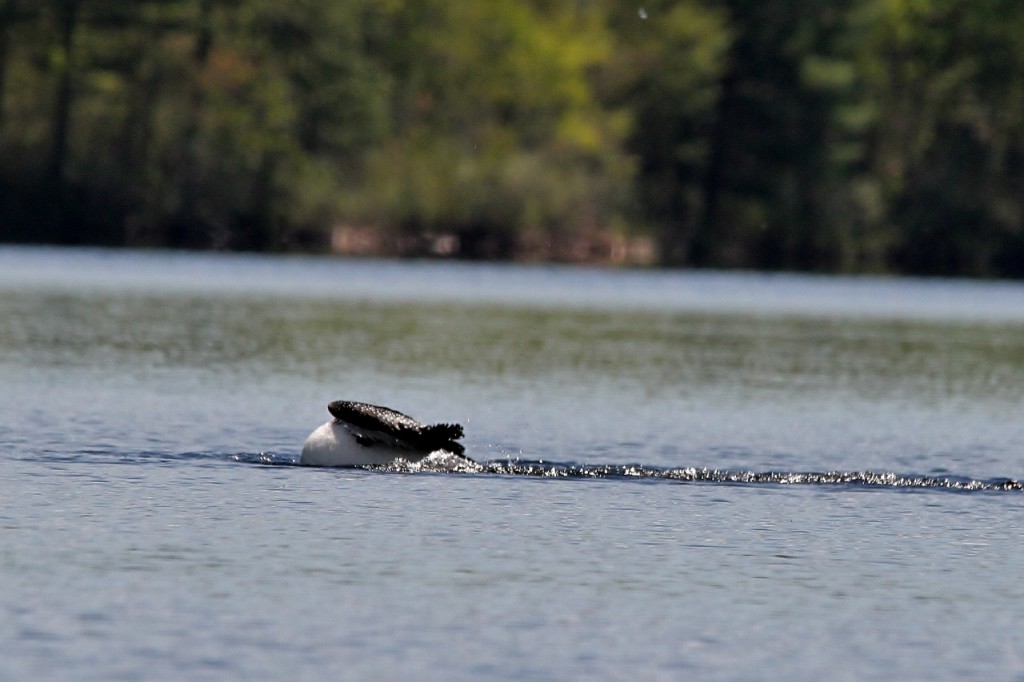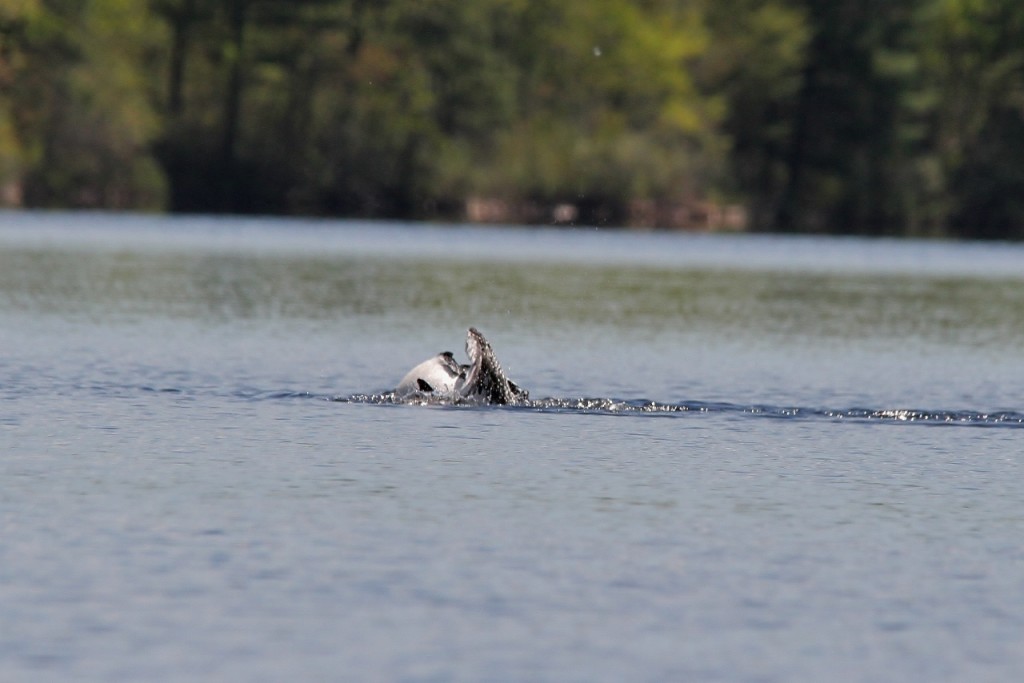 He was rolling in the water.  Playing or preening, I'm not sure.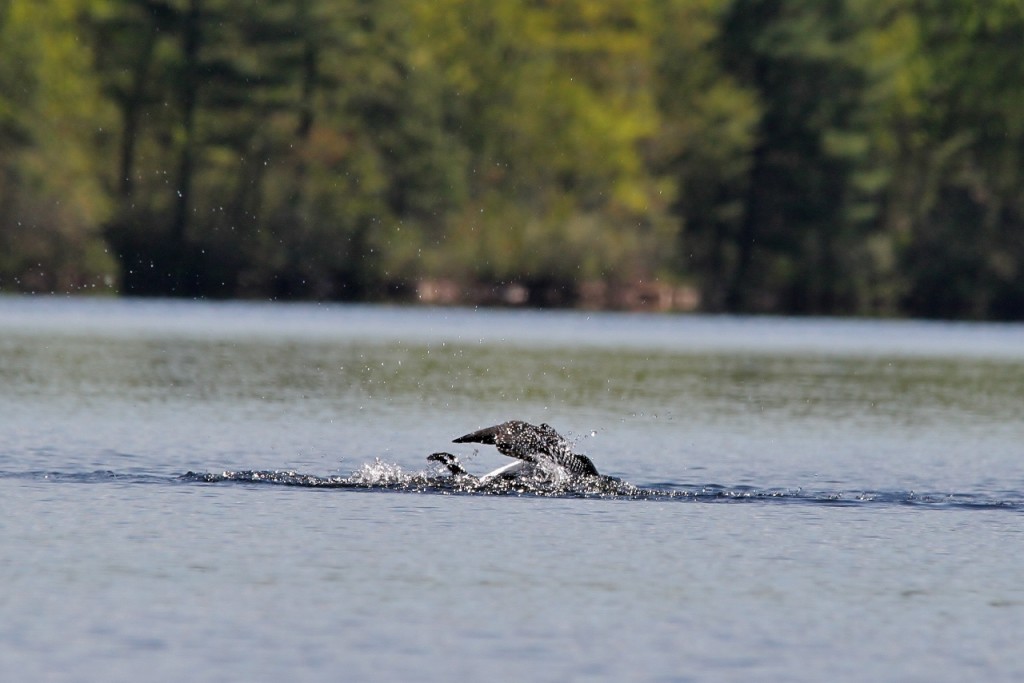 Washing out the winter-cobwebs, perhaps?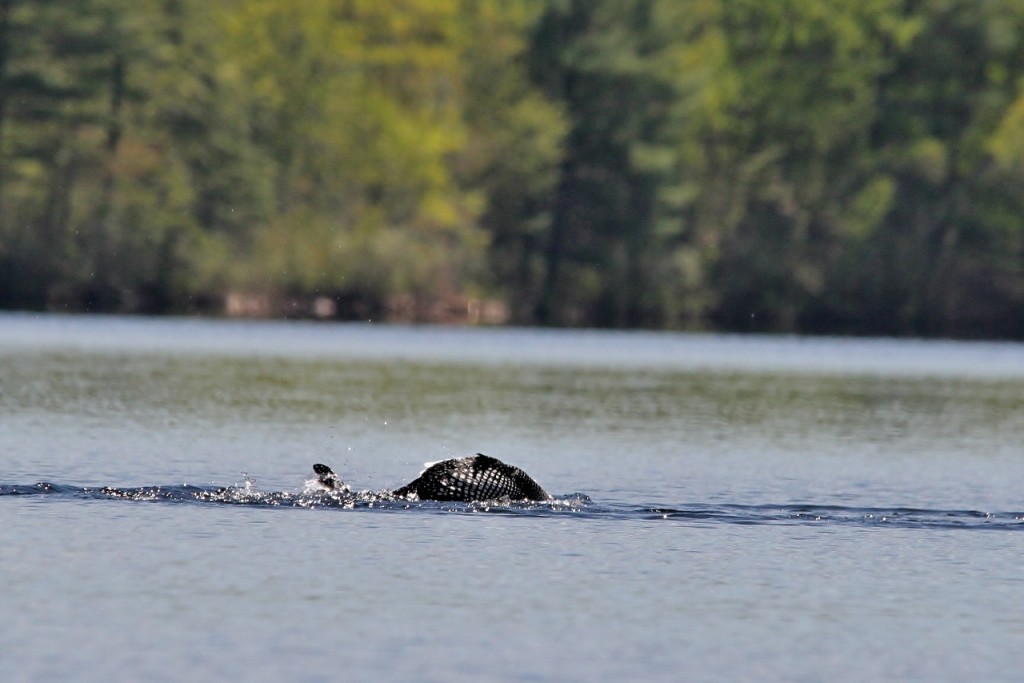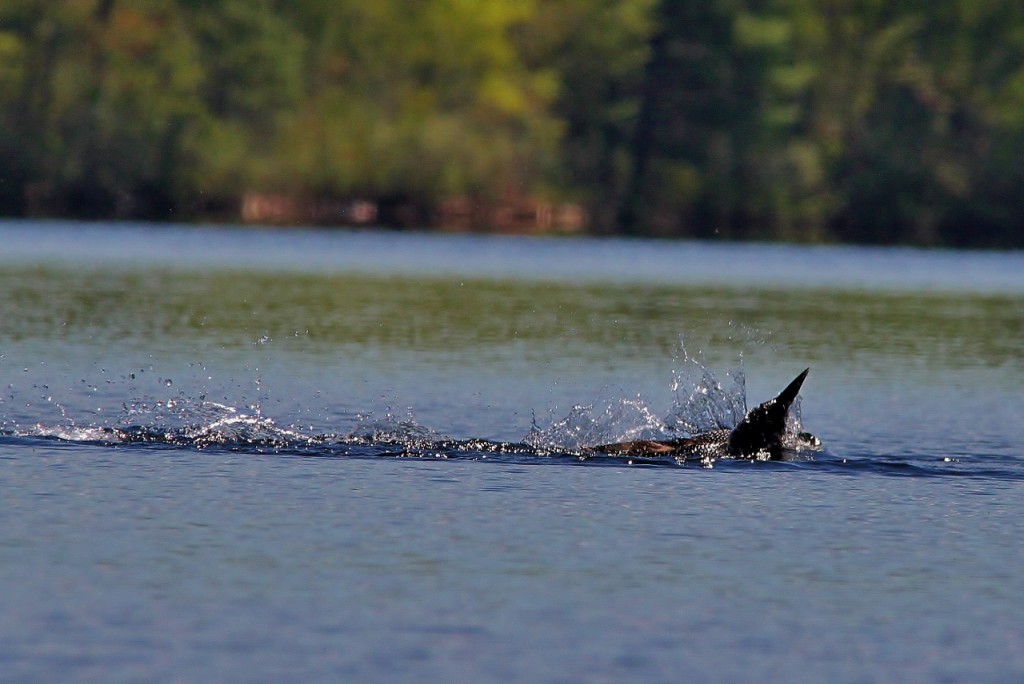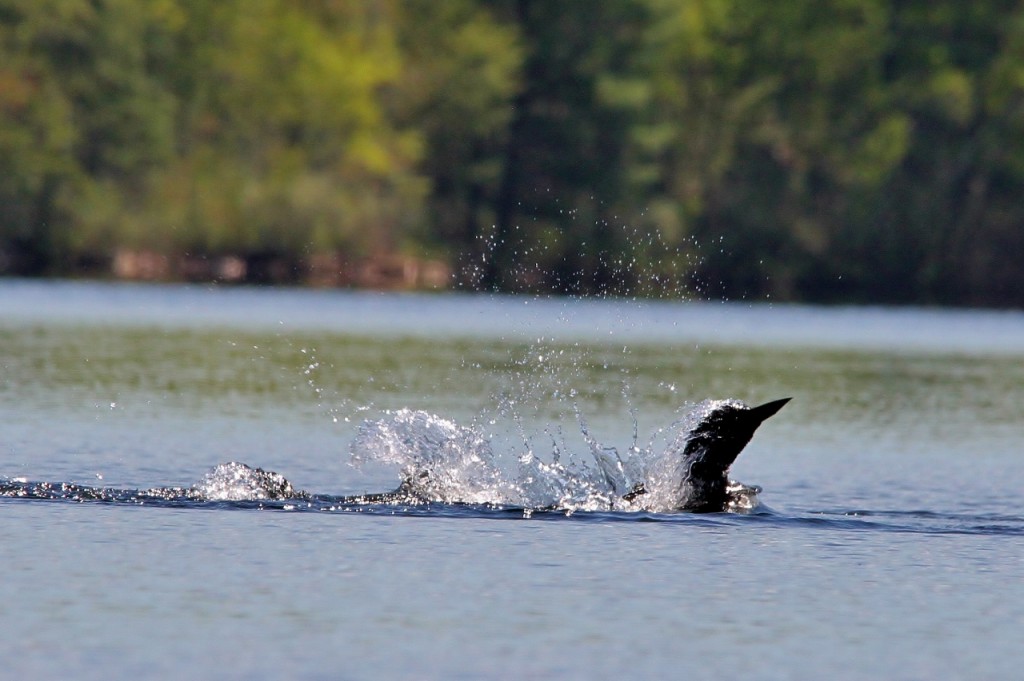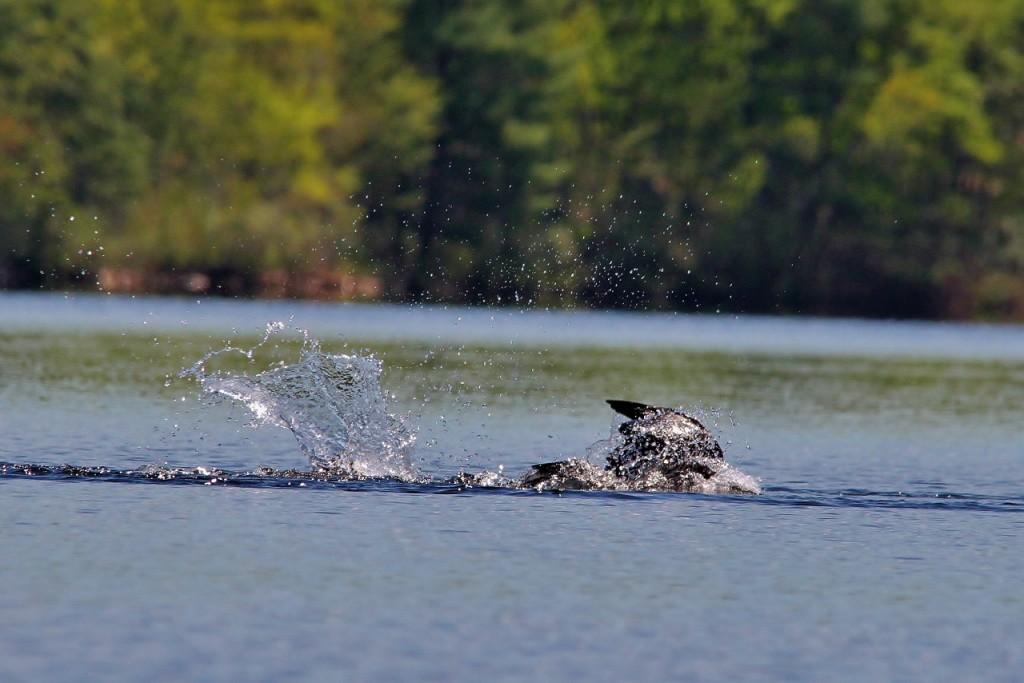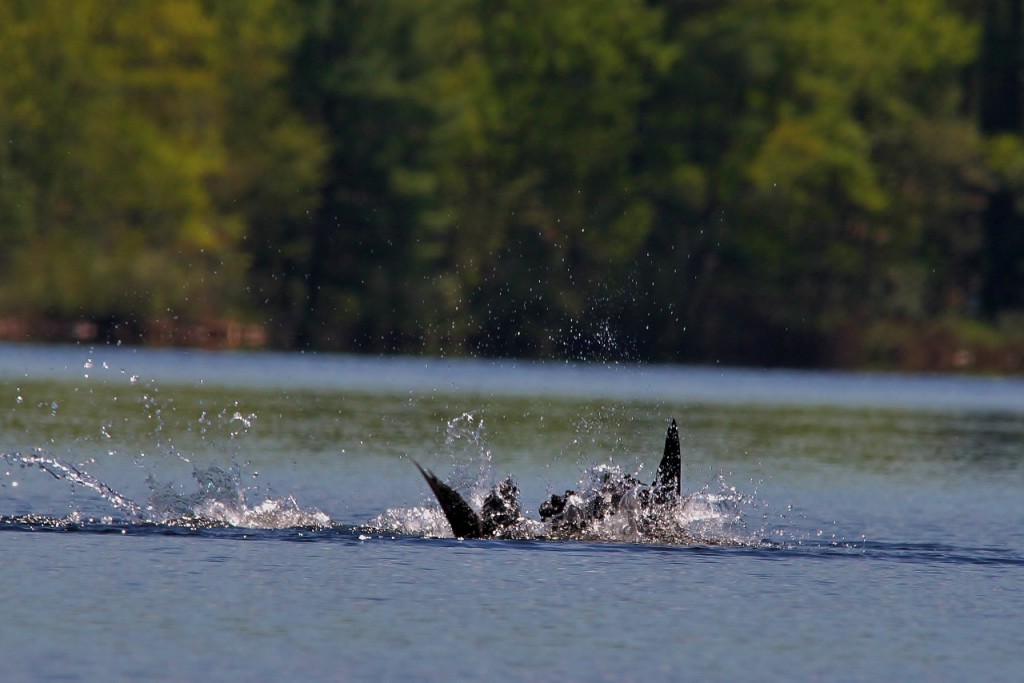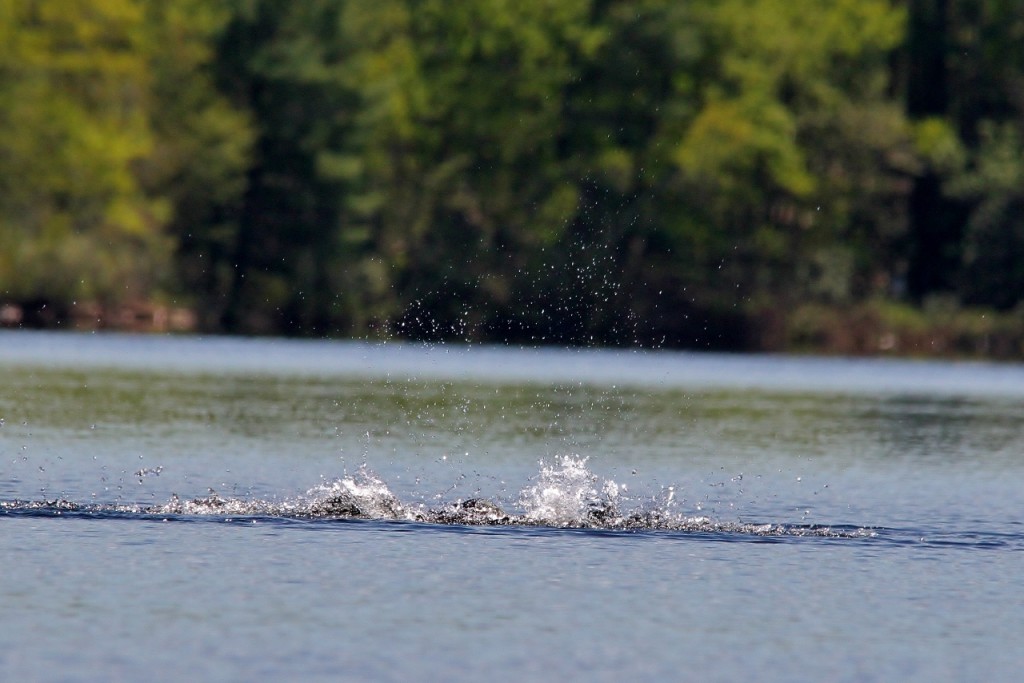 Over and over again he did this.  Between rolls, he stopped to preen his feathers. I must have watched him for close to an hour, filling an 8GB card with photos!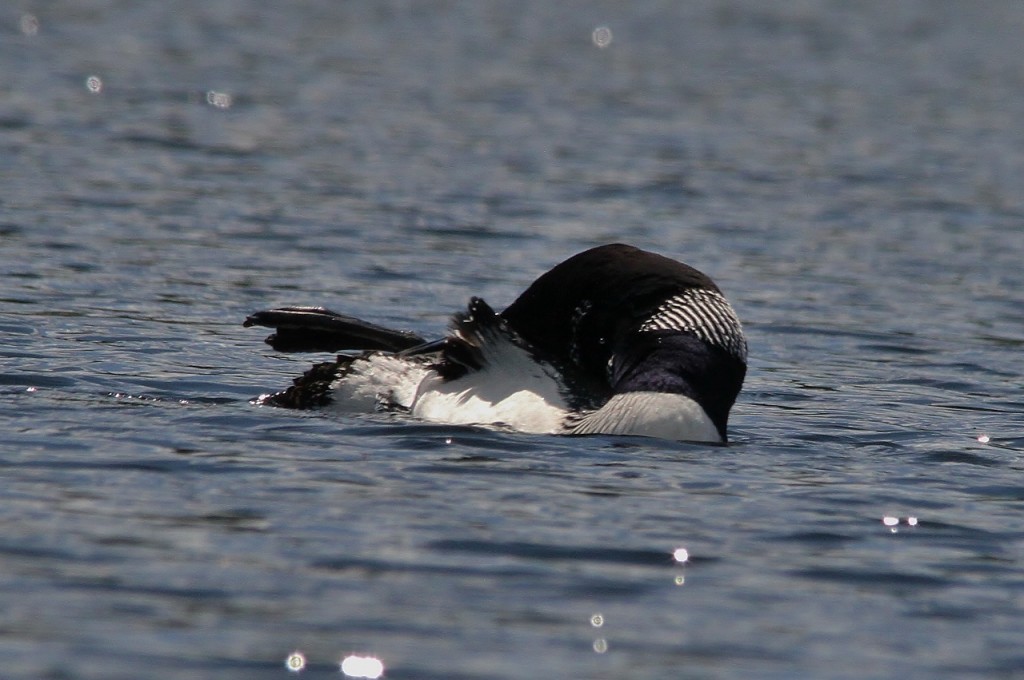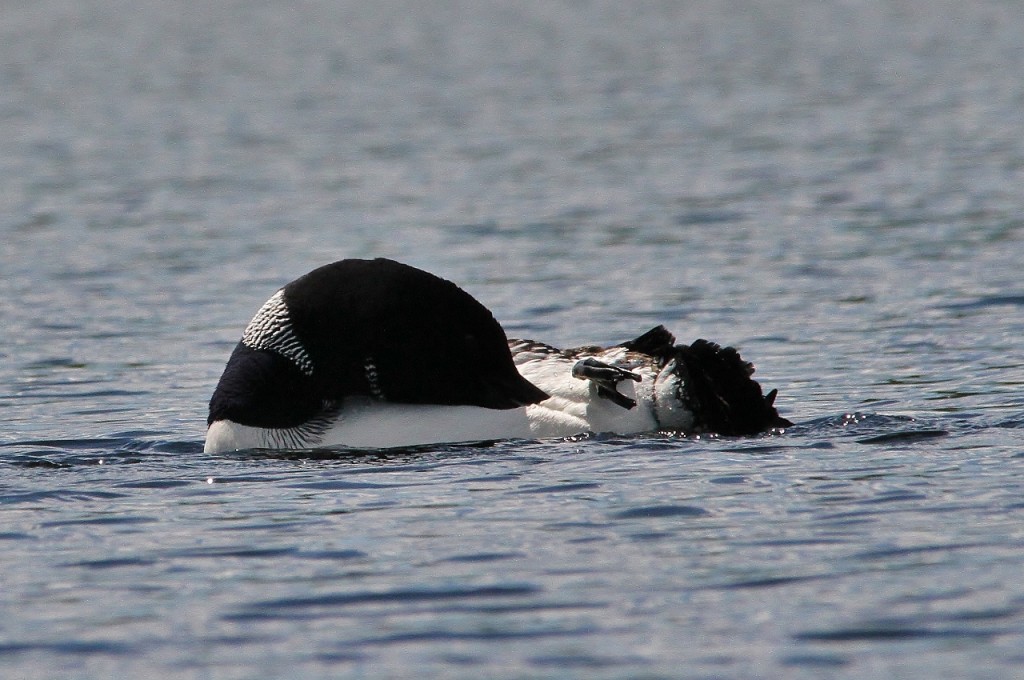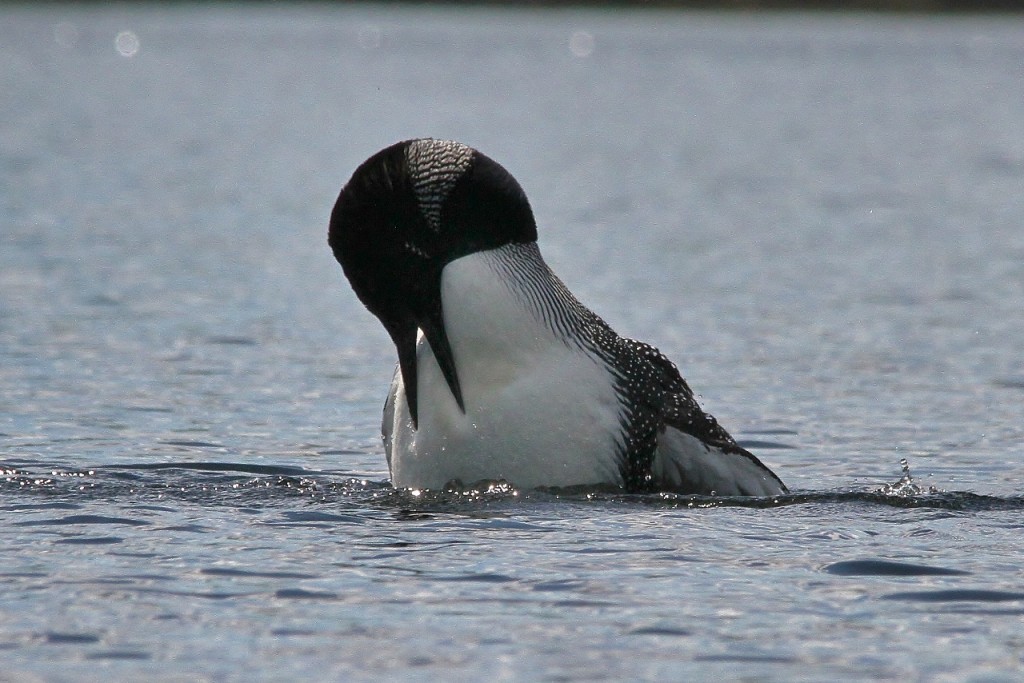 What an incredible sight it was!  I feel so fortunate to be able to research our loons in person, and to document it with my camera to share with all of you.
I'm keeping an eye on this pair and their nest.
More pictures to come soon.