An April Vacation ~ Earth Day Challenge
Those who have followed along on my wildlife adventures, might remember that I have a connection to Sanibel Island, in Florida. My husband's parents introduced me to it years ago and it has become a home away from home.
This year, I won't be able to go, since we're all in a quarantine situation. I think what I'll miss most (besides visiting family) will be walking the beach just after sunrise. At that time of day, the stillness of the world and the softness of the light, makes it one of the best times for wildlife watching.
Today, I wanted to share with you one of my favorite wildlife watching memories since I started visiting the island. I'm hoping it will inspire you, to be on the lookout for something new over school's April Vacation.
One morning, I headed out on a three mile walk along the ocean from the island campground, to the Sanibel Lighthouse.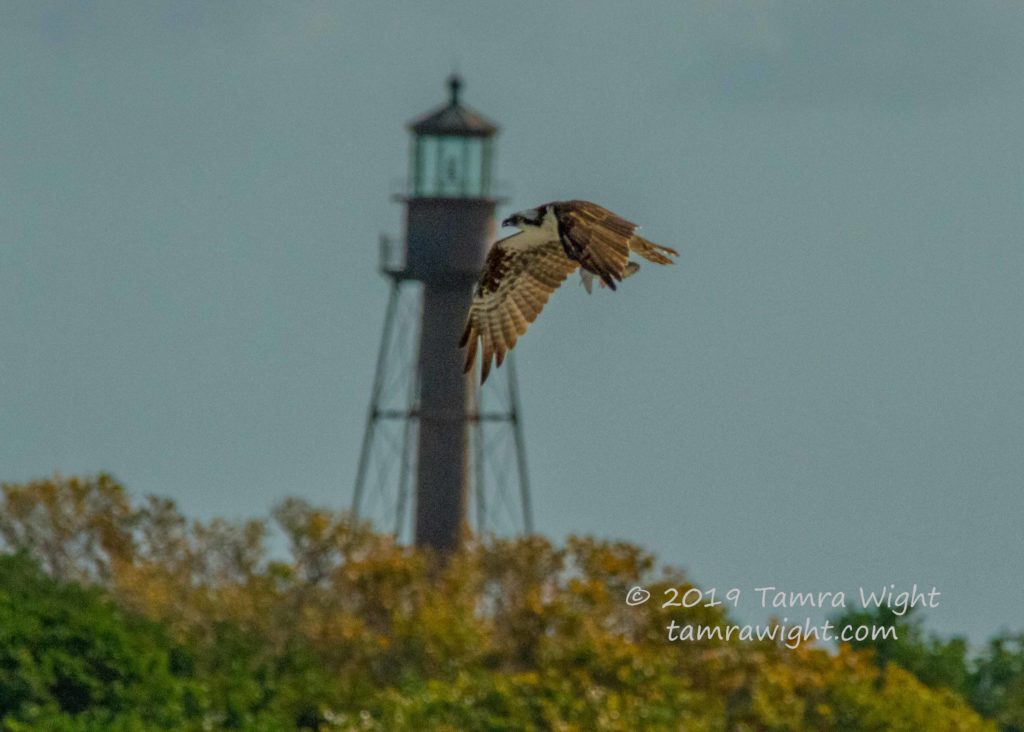 Along the way, I saw the usual sights; pelicans, plovers, dolphins swimming by . . .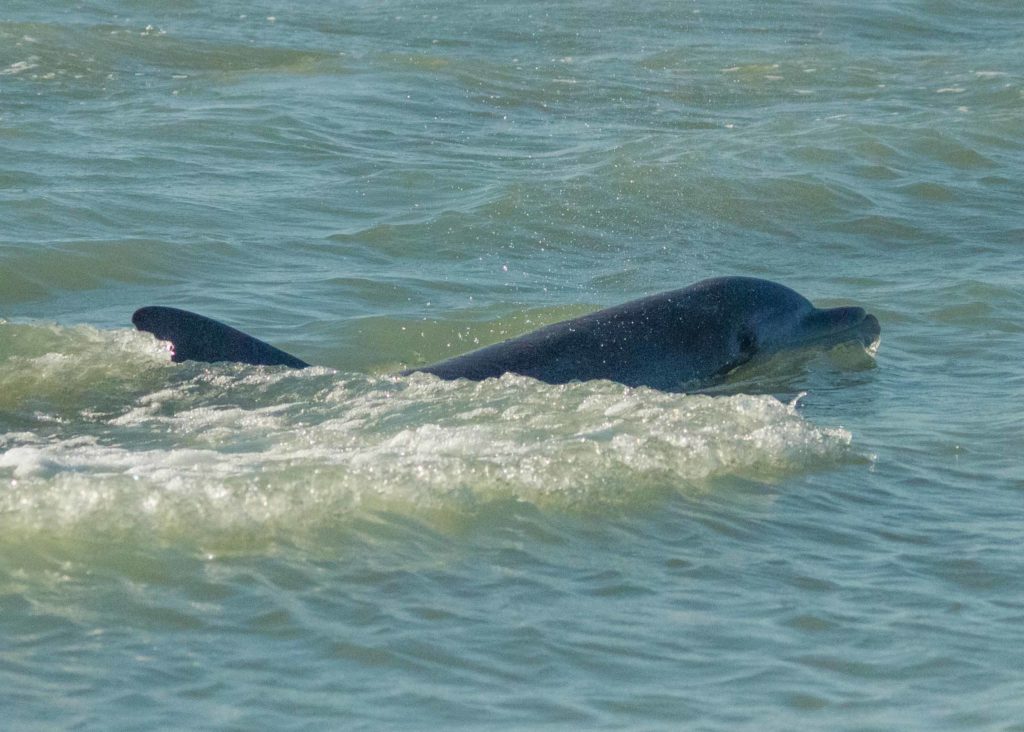 . . . herons looking for lunch, ospreys diving for fish and even a raven trying to steal food from someone's bag.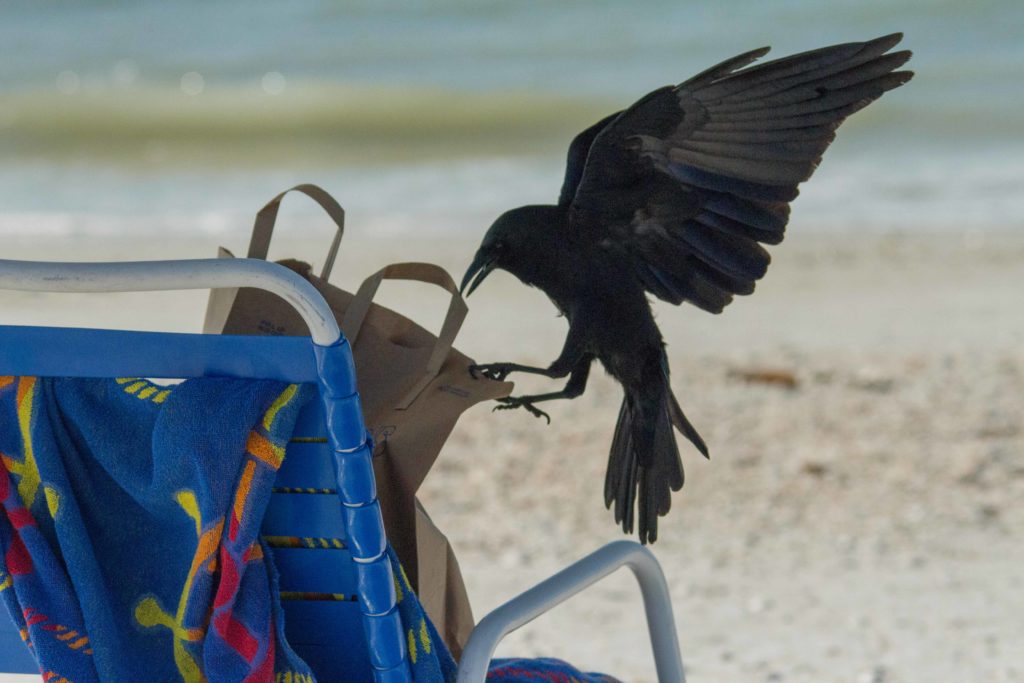 And there were shells everywhere! Seeing it all brought a smile to my face, but I didn't take pictures of them though, because today I was looking for something *new*. Something I hadn't seen before with my own two eyes.
I was almost at the lighthouse, and I'd about given up hope. In fact, I'd already planned to walk in the other direction the next morning, when I saw in the distance a crowd on the beach. A news crew was there as well. I walked a little faster. People had gathered, were smiling, nodding, and at the center of it all . . .
an actual Loggerhead Sea Turtle! GASP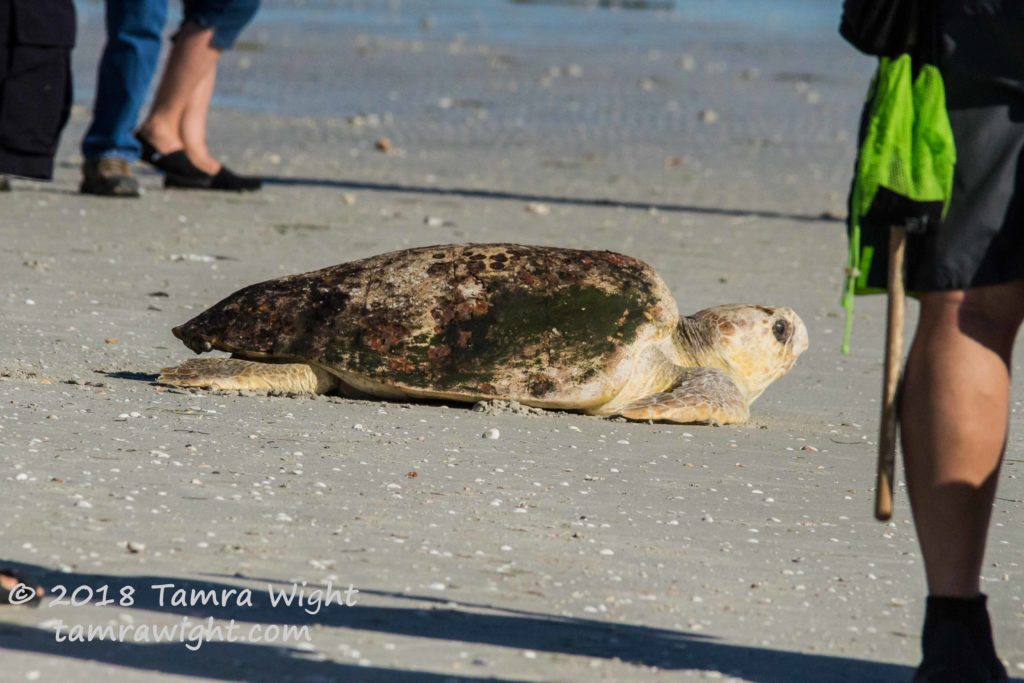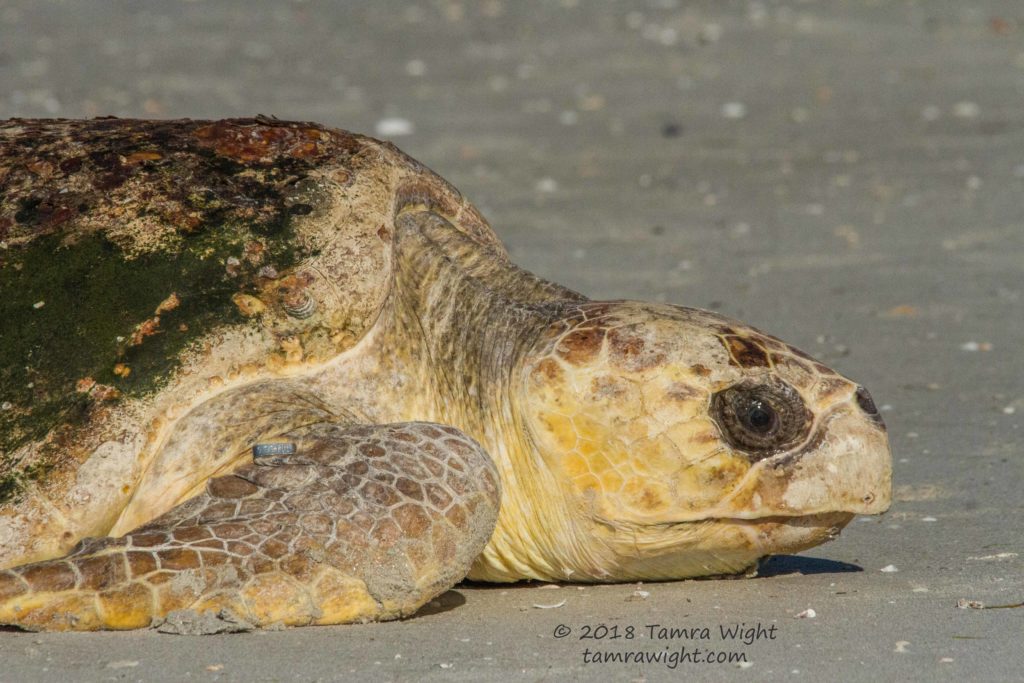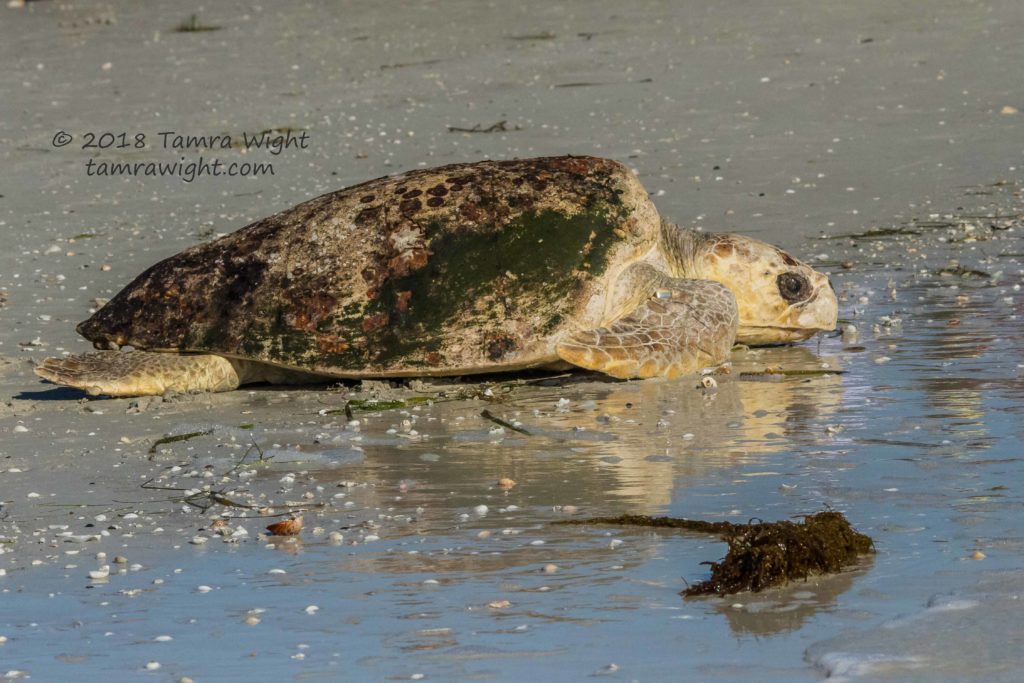 I'm such a nature geek . . . you all know that . . . I ran to join the group and waded into knee deep water with my 500mm lens and camera bag . . .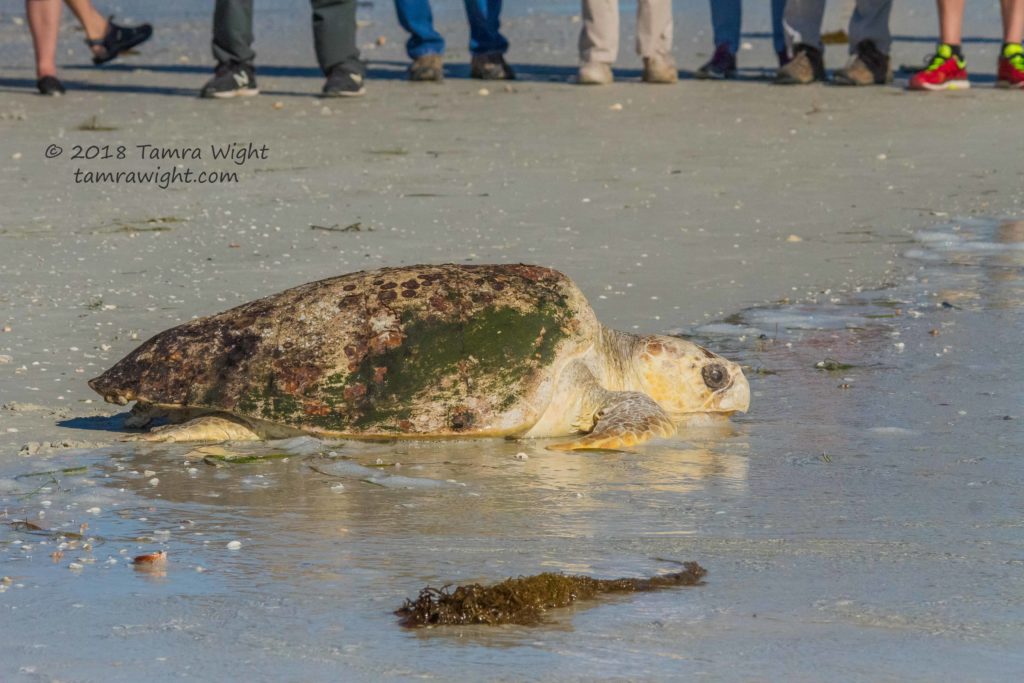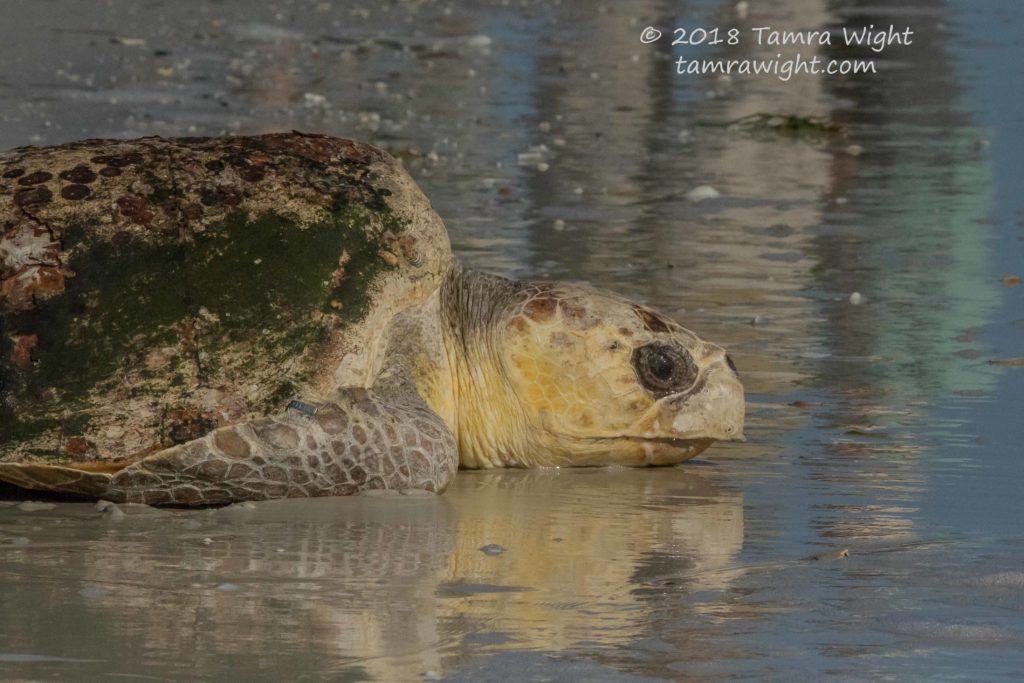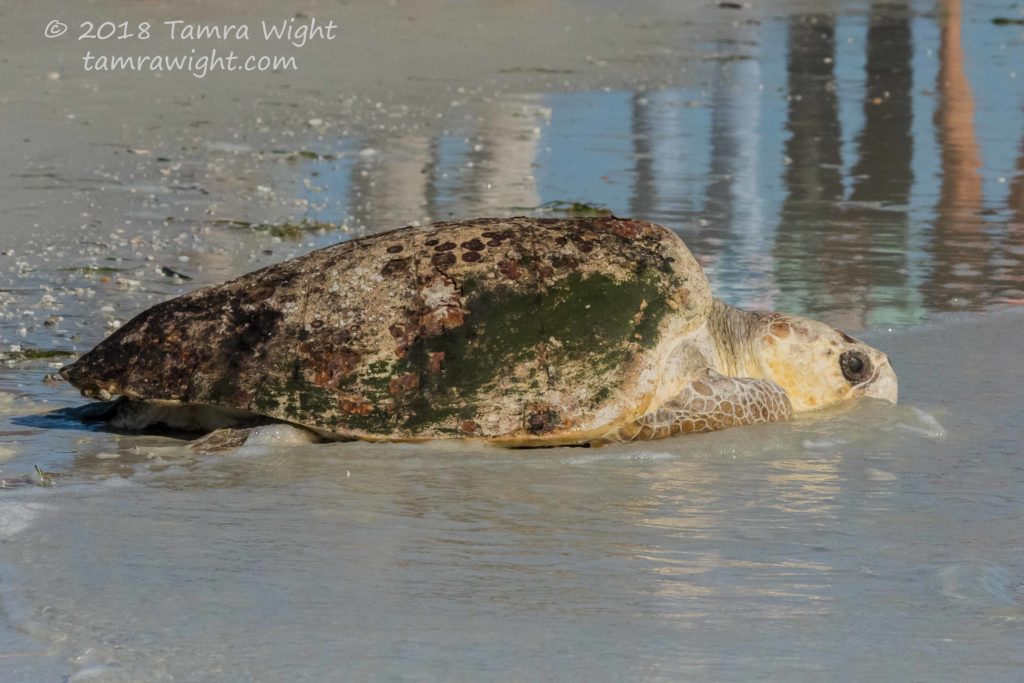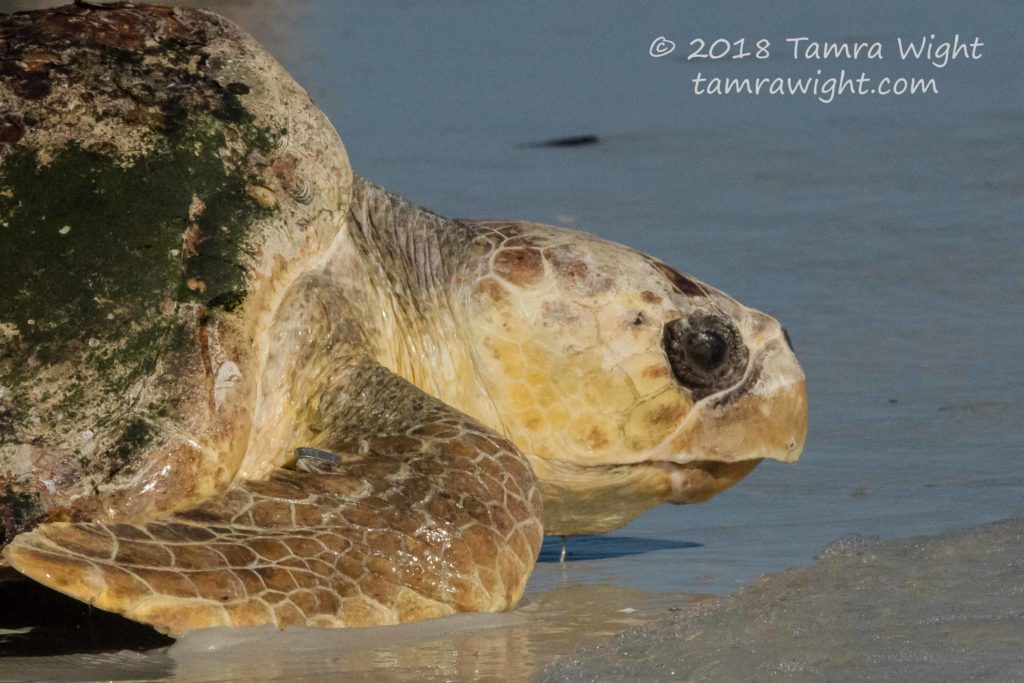 It was slowly making its way to the water . . . a sea turtle release!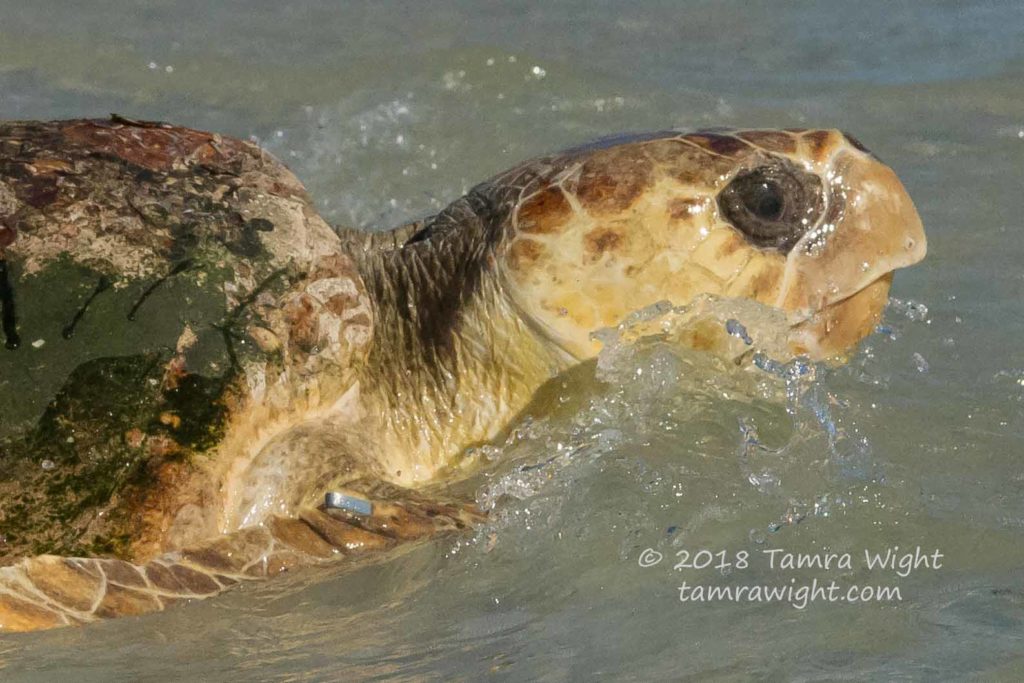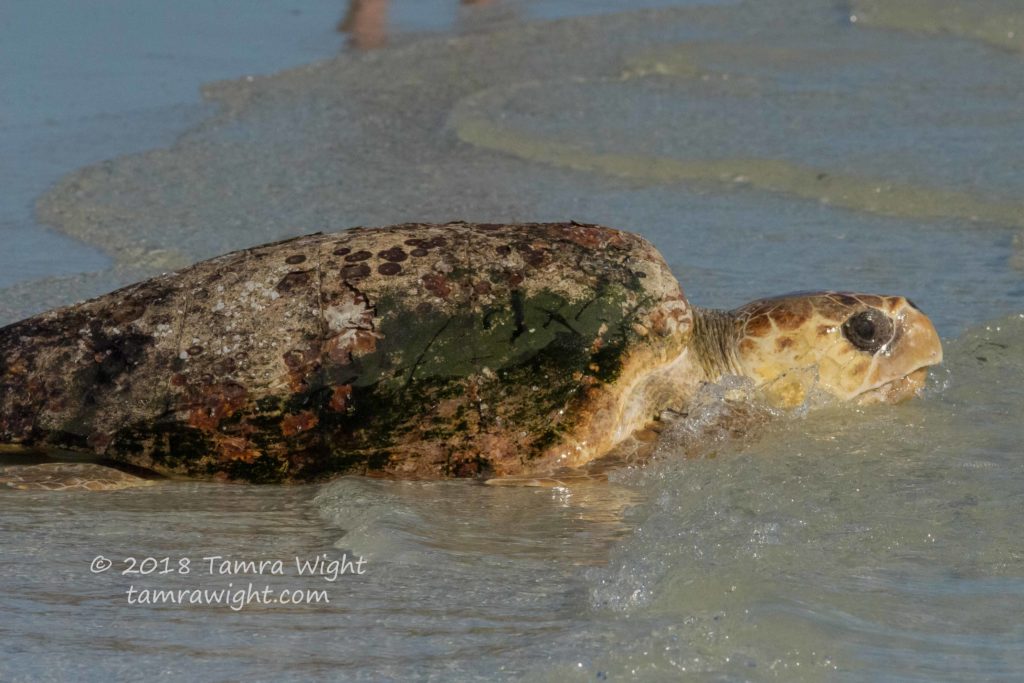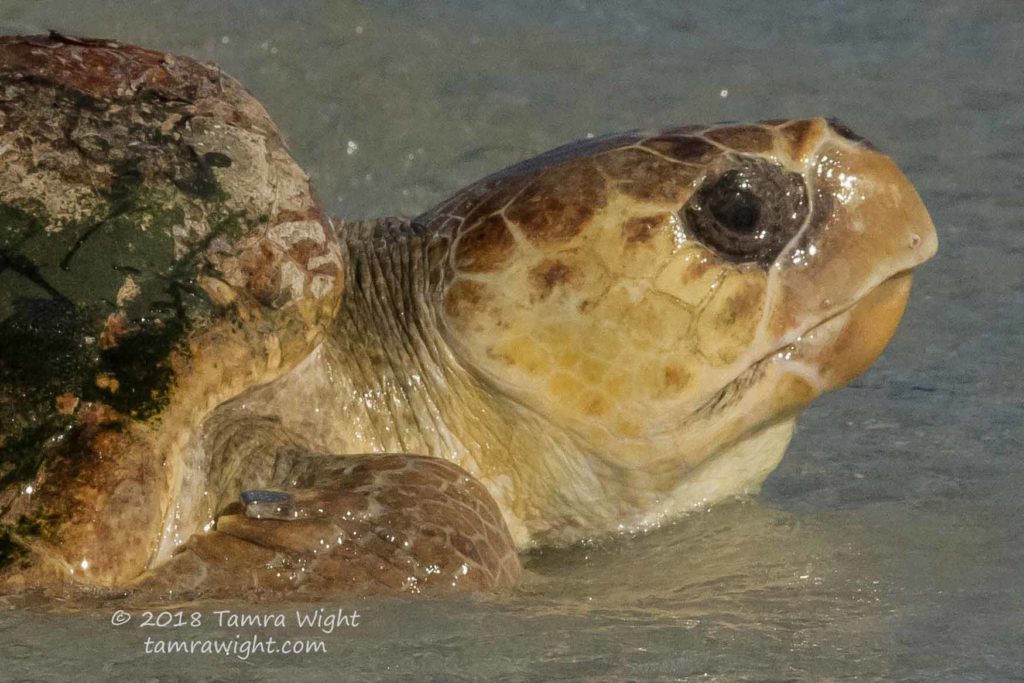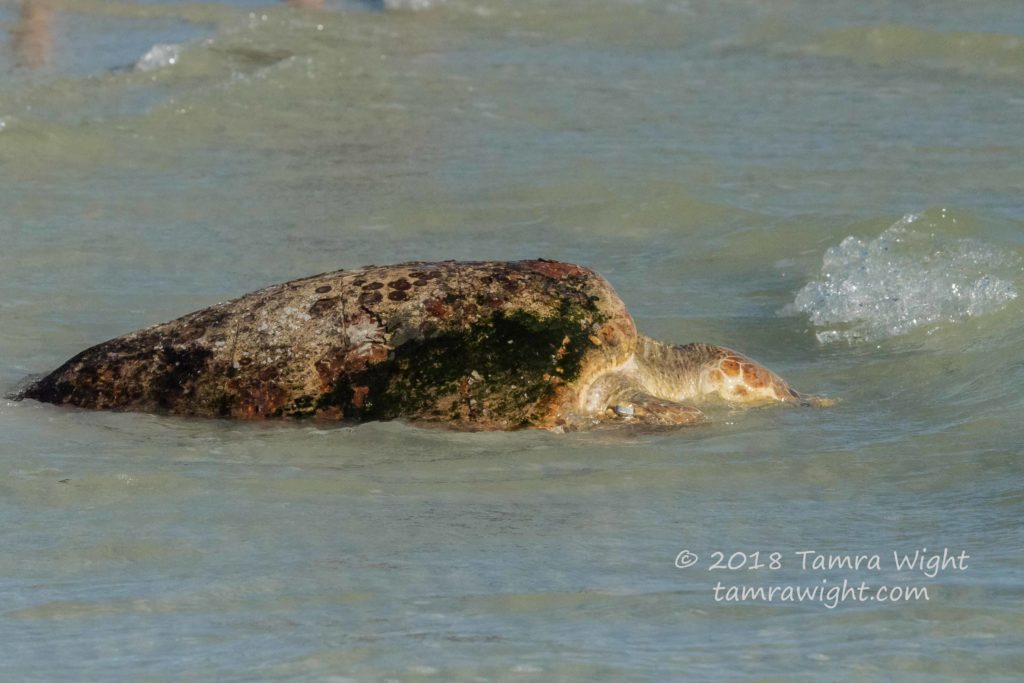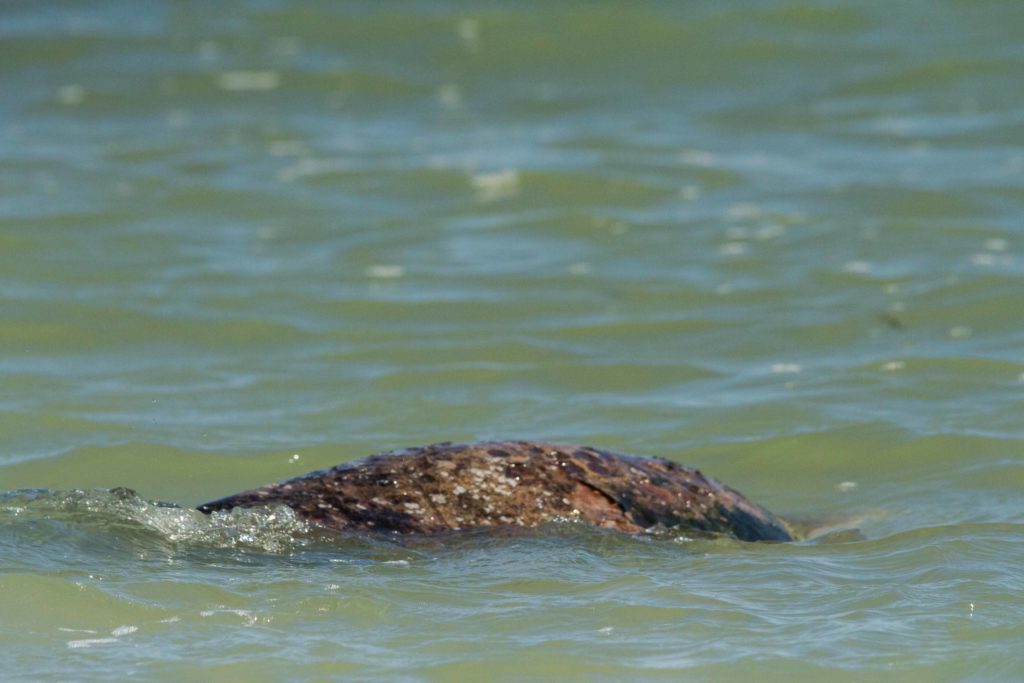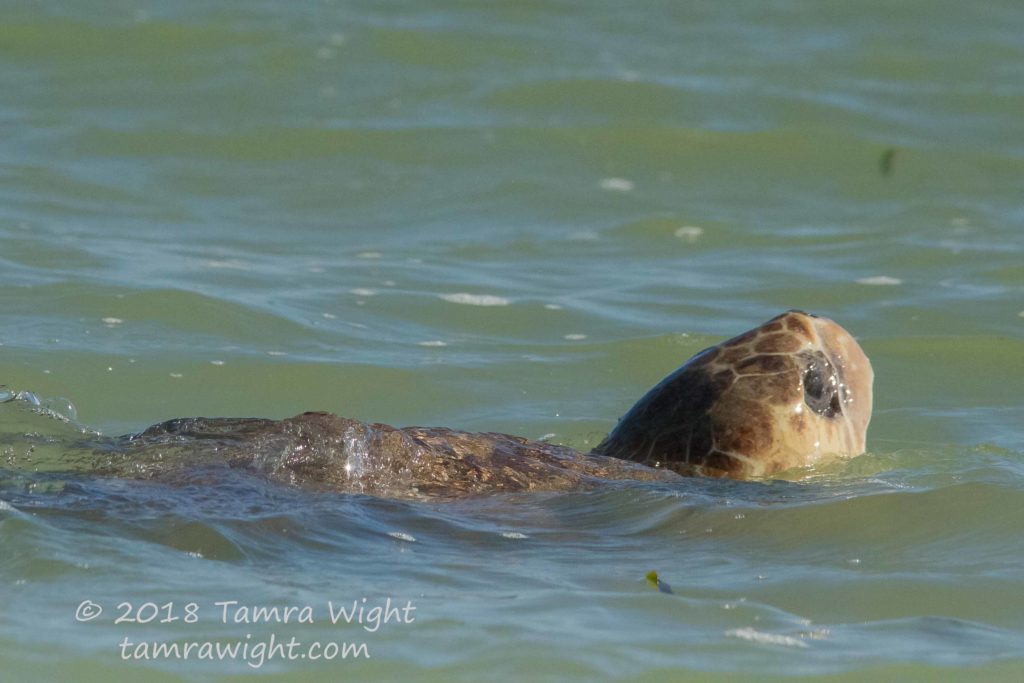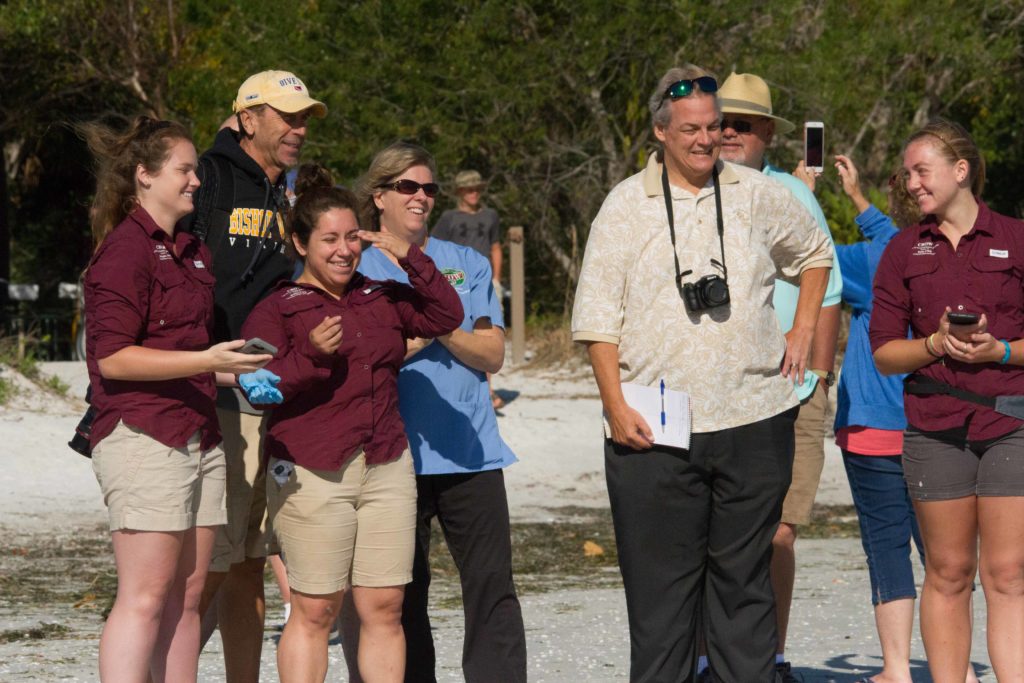 I found out later that what I'd witnessed first hand, was the CROW – Clinic for the Rehabilitation of Wildlife, Inc. releasing a female sea turtle who had suffered from red tide poisoning and loggerhead anemia. It was such a humbling experience to watch this great creature make its way back into the water after being rehabilitated.
An experience I'll never forget, all because I was looking for something *new* that day.
I challenge you to look at the world around you this next week. Can you find something *new to you*? Observe it, draw it, photograph it, and report back! I'd love to see what you found!
And I'll be looking, too! Although this year, it will be a little closer to home . . .