In the early days of running Poland Spring Campground, before it got too busy, we used to see a moose run through the 20's (campsites) every spring and then again in the fall.  Once, it even stopped to look in a camper's trailer window! Imagine her surprise to wake up and find a moose looking in at her!
But I wasn't into photography then. So I don't have any photos to show you.  I do remember it being an amazing sight, as I'd never seen a moose in the wild before. They were tall and fast and solid!
But this summer, the first summer without the campground, I knew I needed to find a moose to photograph.  Lucky for me, I have an Aunt with a camp on Ragged Lake in T2R13.  Territory 2, Region 13.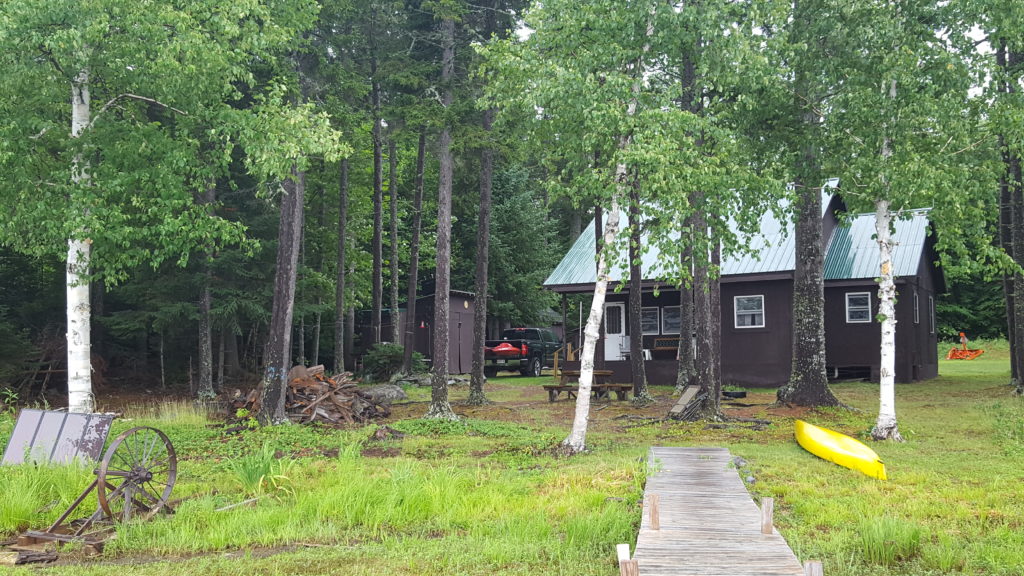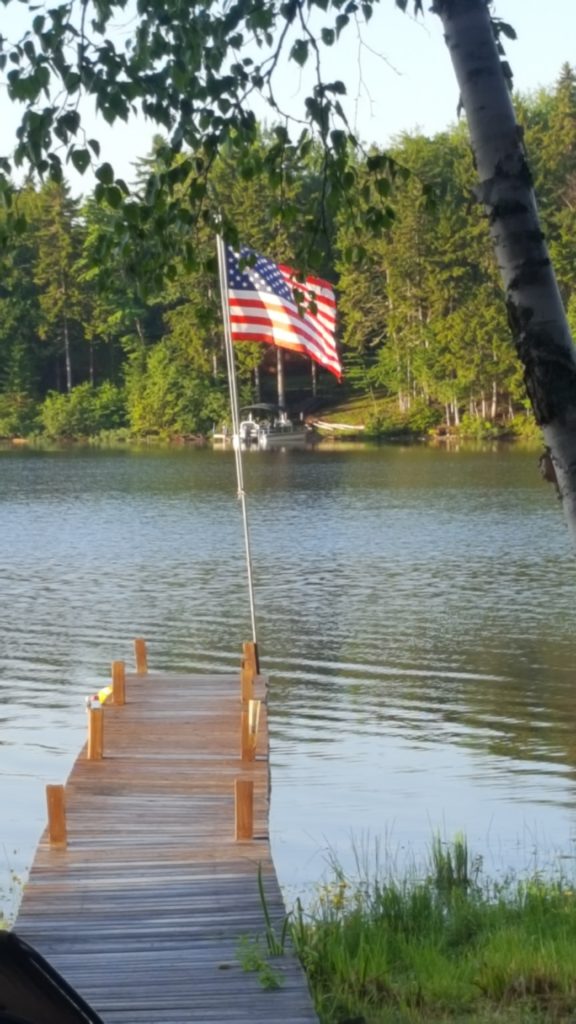 It's up in Northern Maine, off logging roads deep in the woods.  What better place to find my next wildlife subject? I dreamed of kayaking and coming across a moose foraging on the edge of the lake. He'd dunk his head in the water and then lift it out, water dripping, water lilies hanging off his antlers. Oh the pictures I'd get!
Unfortunately, the days Dave and I picked to visit had a threat of thunderstorms, and were cloudy and rainy. The first afternoon, we took in the views.
The next morning, instead of kayaking like I hoped, my Aunt drove Dave and I up and down the logging roads, including the Golden Road, stopping at every bog and stream along the way. It was so interesting!  At every turn, I hoped . . . .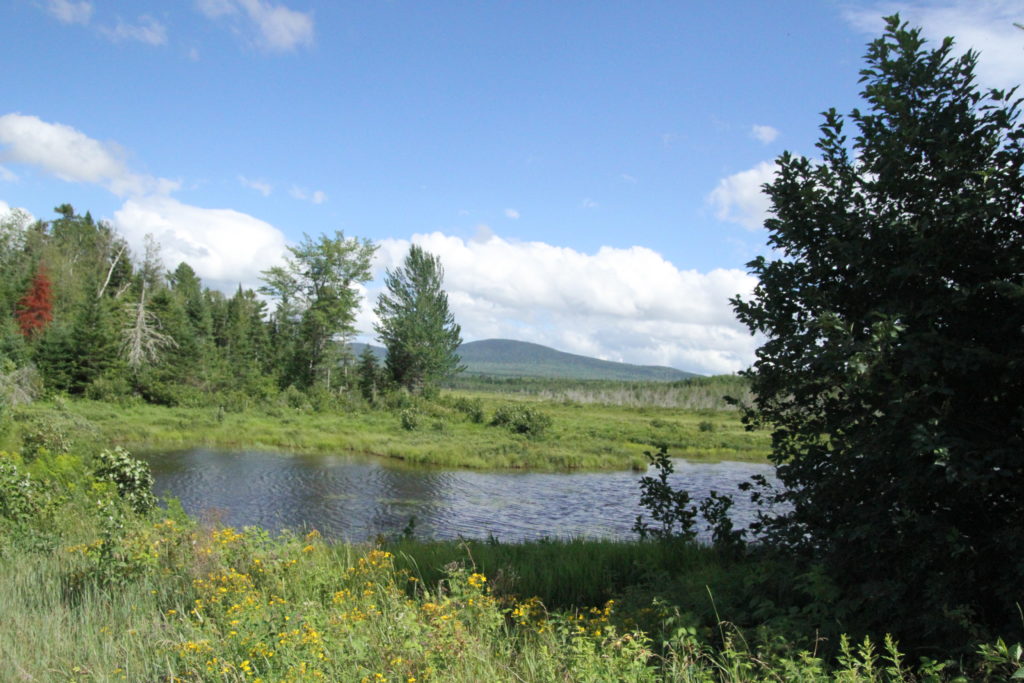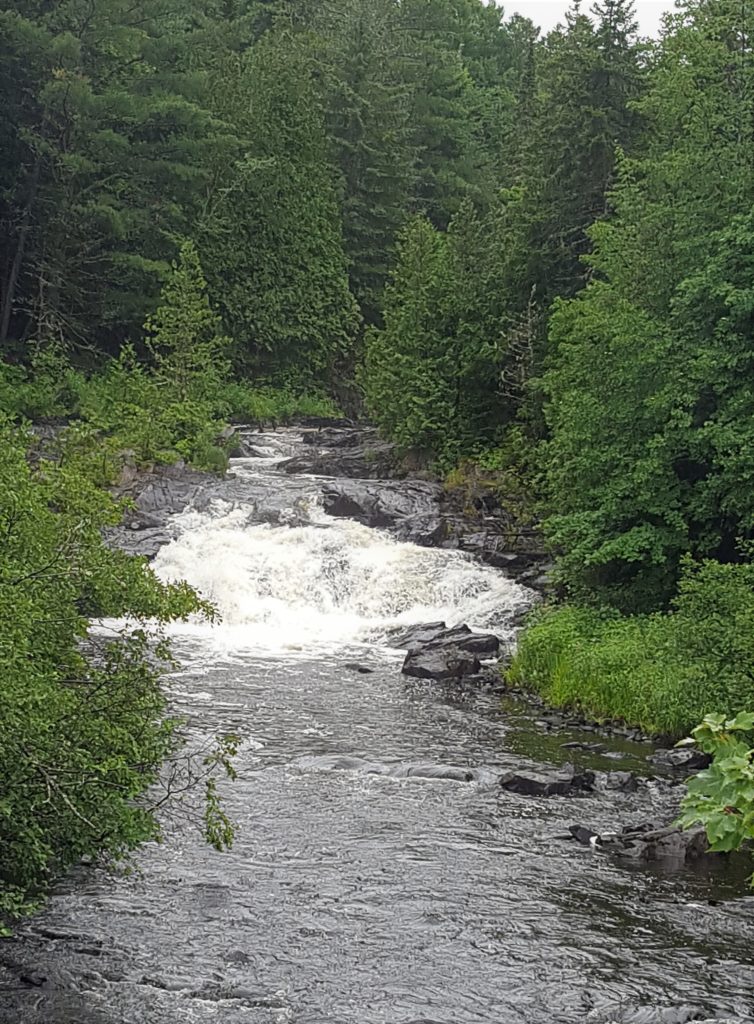 After 2 hours, I thought we were going to miss out. Perhaps it was too cloudy.  Too humid. Wrong timing.
But then, on the last leg of the loop back to camp, David said from the back seat, "There!"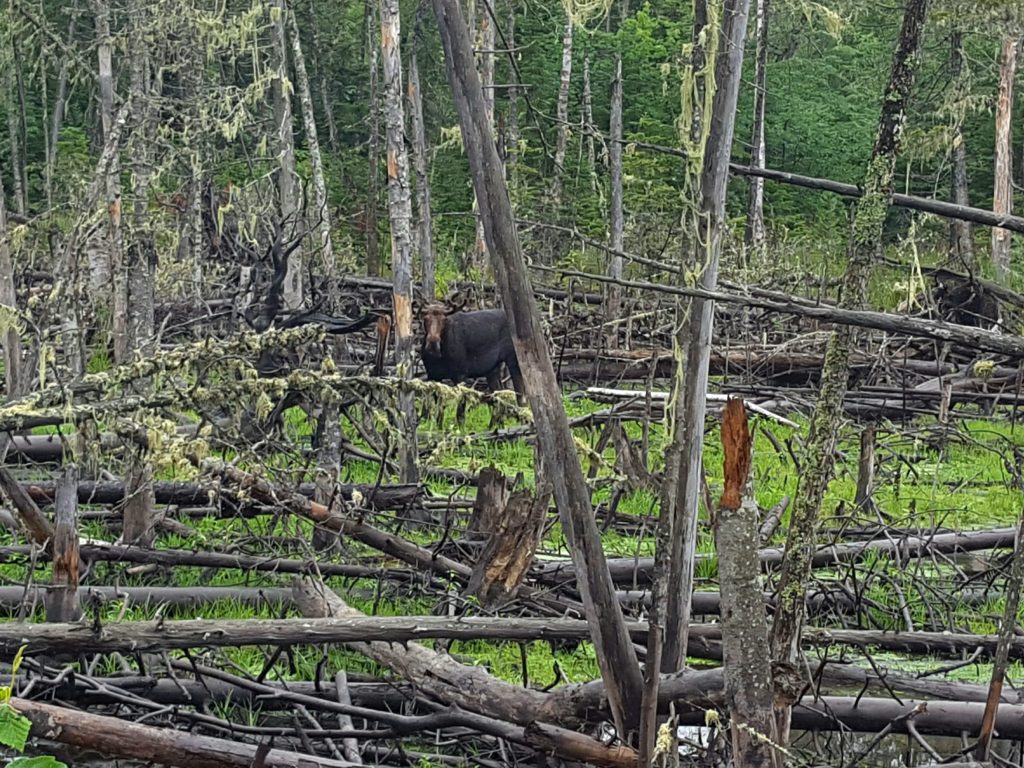 (And this is where I remind my readers, I have a very powerful camera lens, I'm not as close as this pictures appear)
I got out of the car, quietly focusing, but keeping the car door open. Just in case.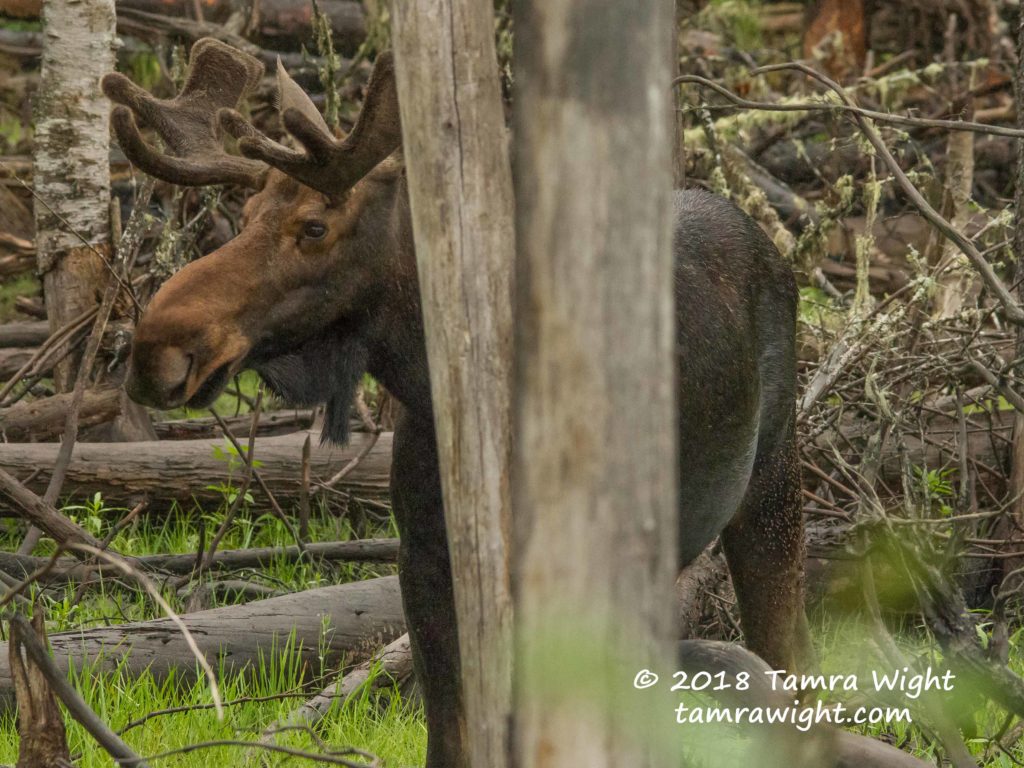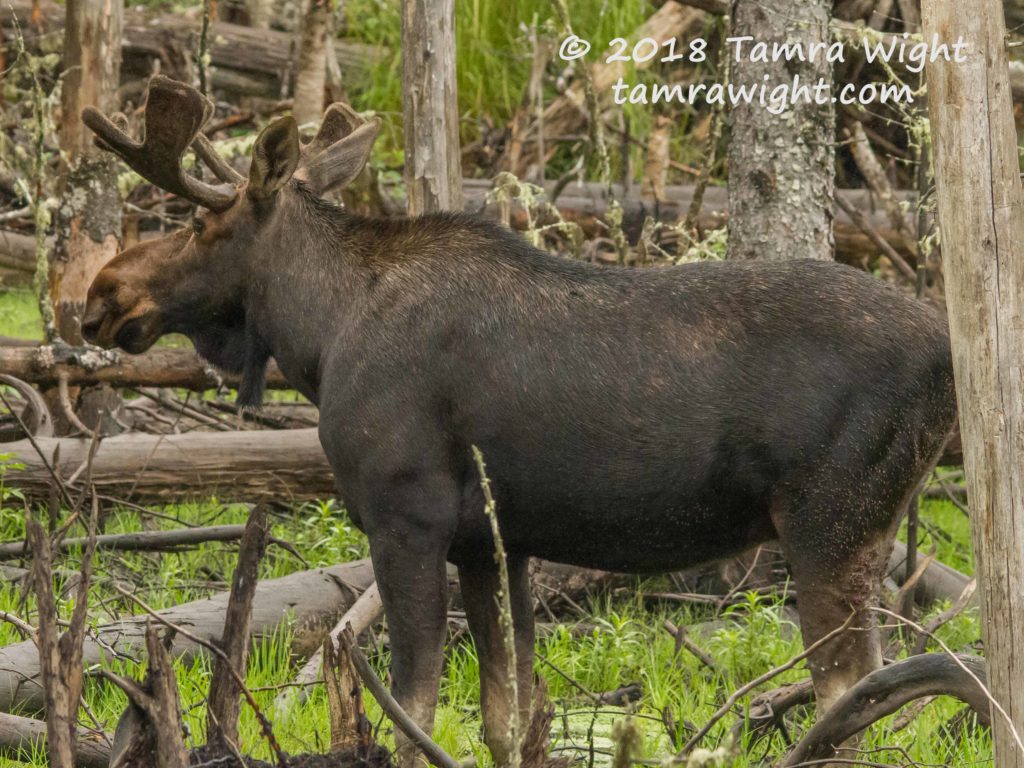 He was gorgeous! Foraging in the swamp, he kept one eye on me, but he didn't stop eating.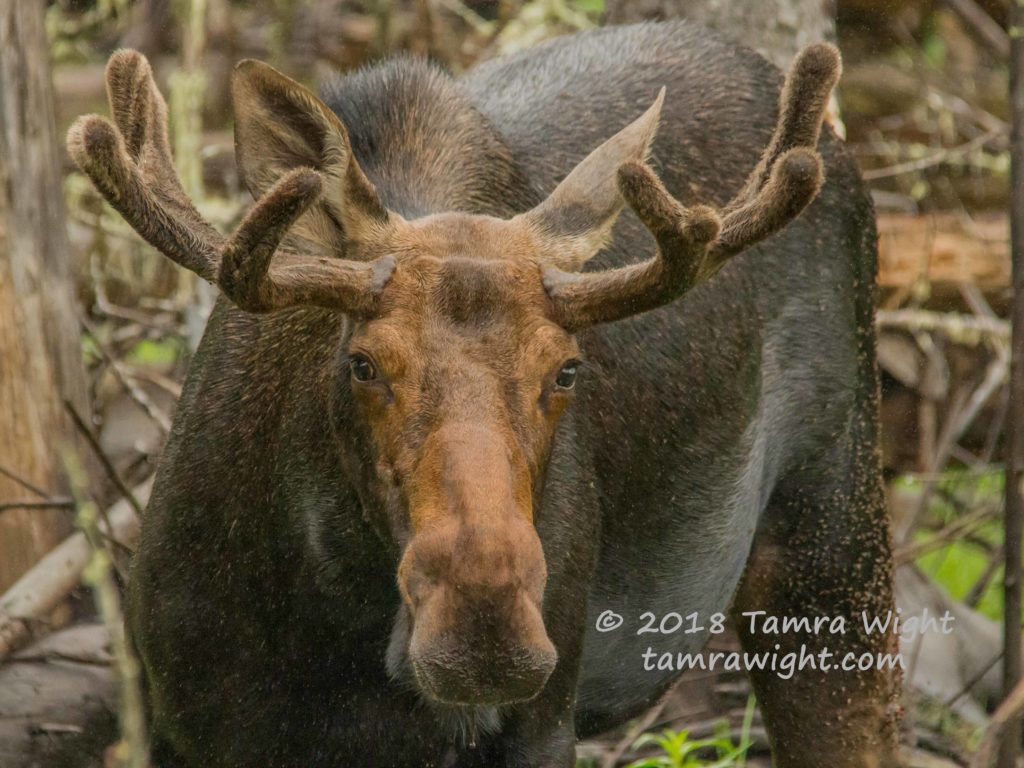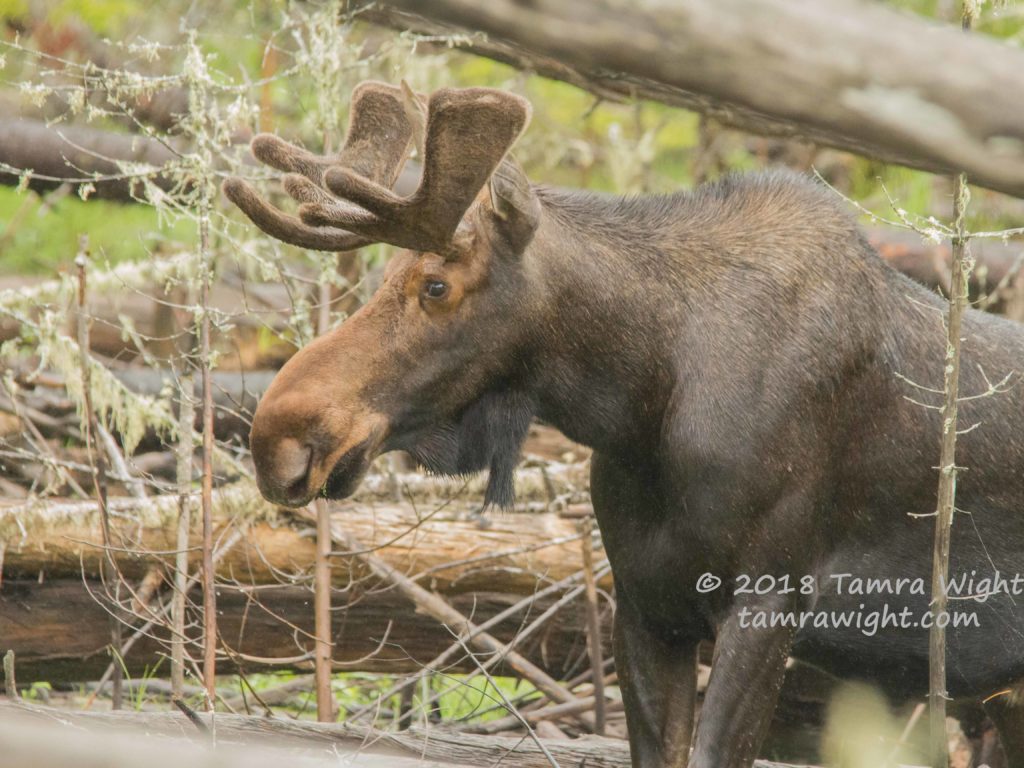 I snapped tons of photos, one after the other.  Of the six hundred I took, these are the best.  And this is my favorite . . .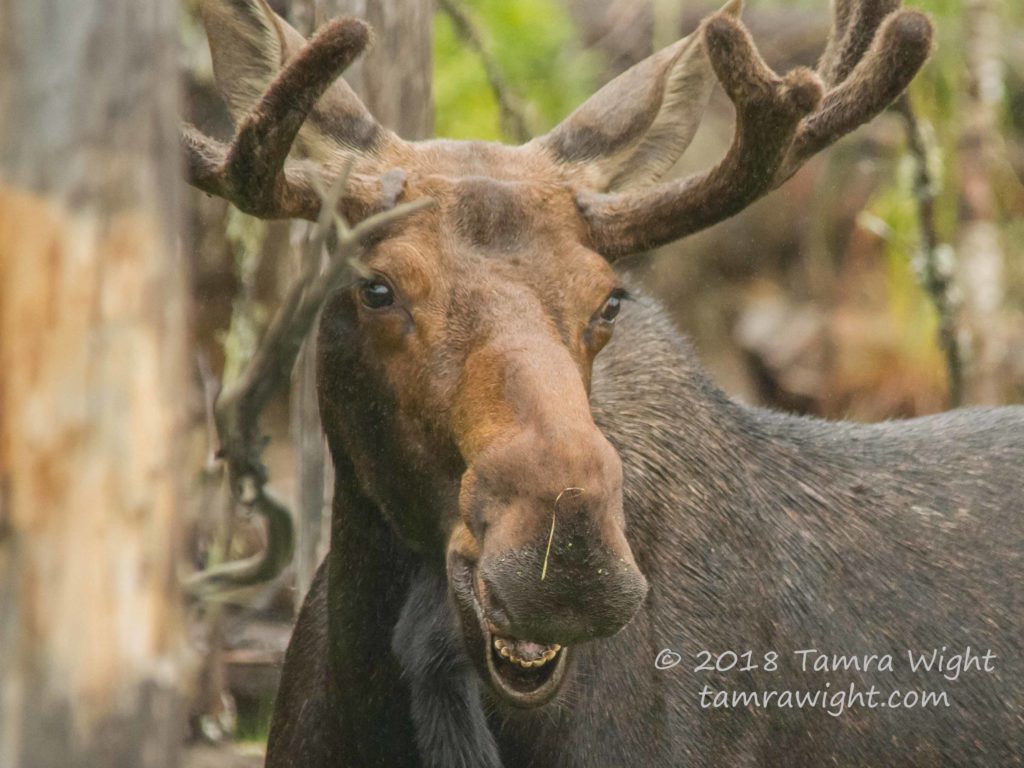 Doesn't it look like he's smiling at me?
Late afternoon, back at camp, the sky cleared a little. Enough for my Aunt and I to get in the kayaks for a short trek.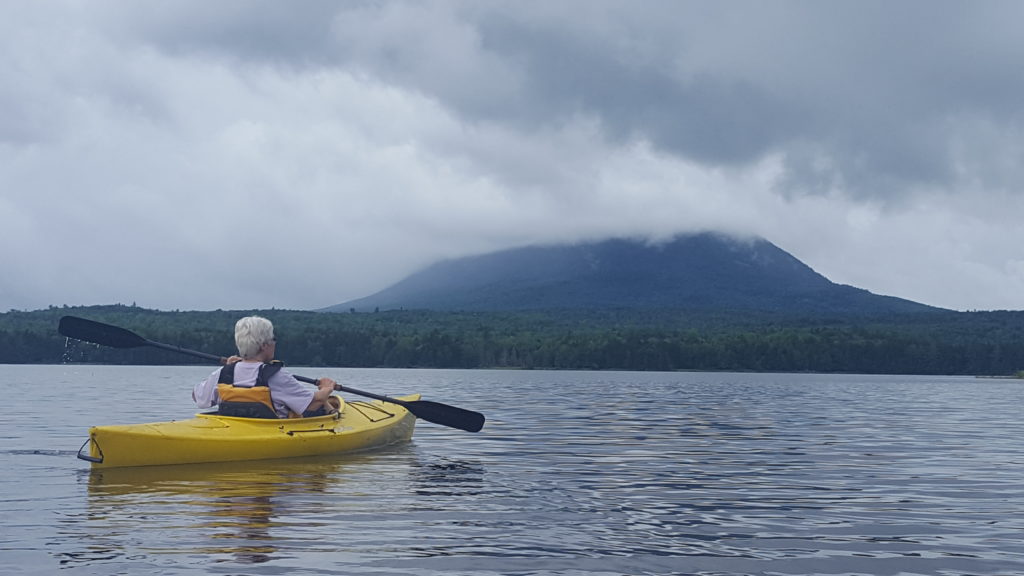 We got a little wet when the rains started to roll in, but we didn't care.
As the sun set that night,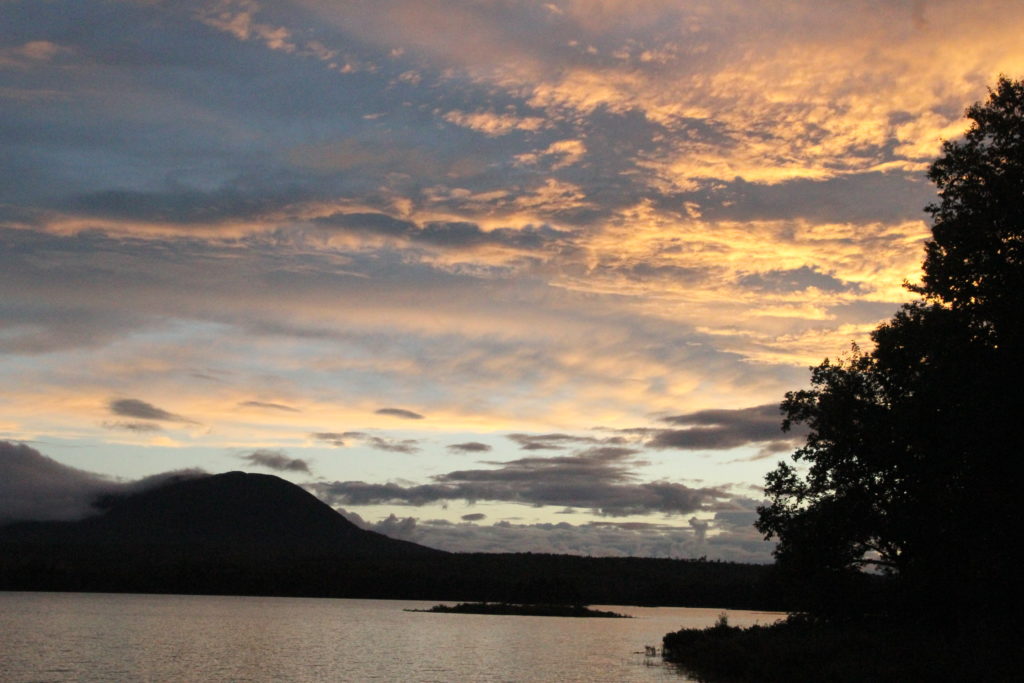 We made a pact to get up early the next morning, as it was supposed to clear up and be beautiful. Dave and I needed to leave by noon-ish the next day, but that would give the three of us plenty of time to paddle to my Aunt's favorite cove.
The day dawned bright and sunny. We could see Spencer Mountain clearly.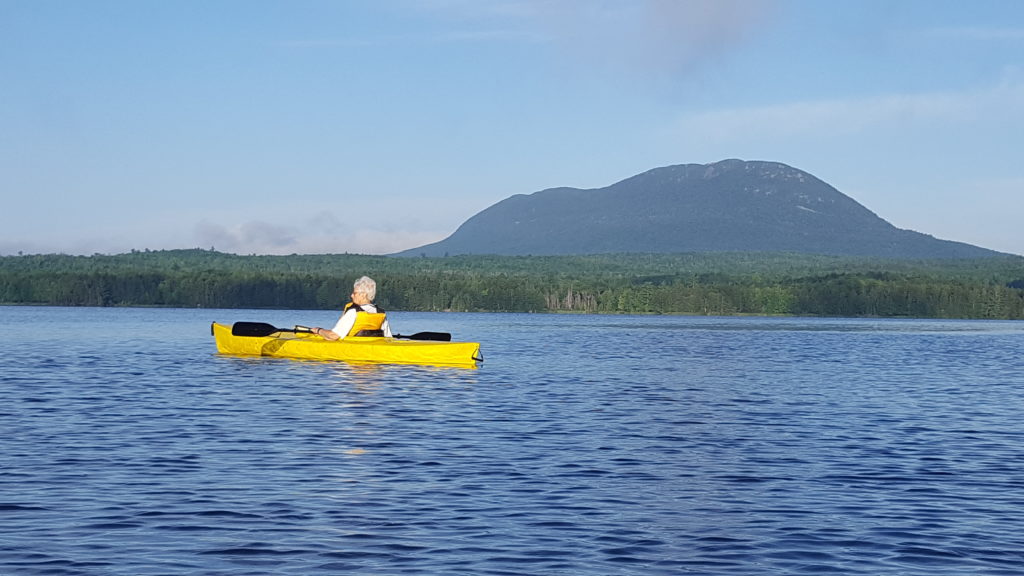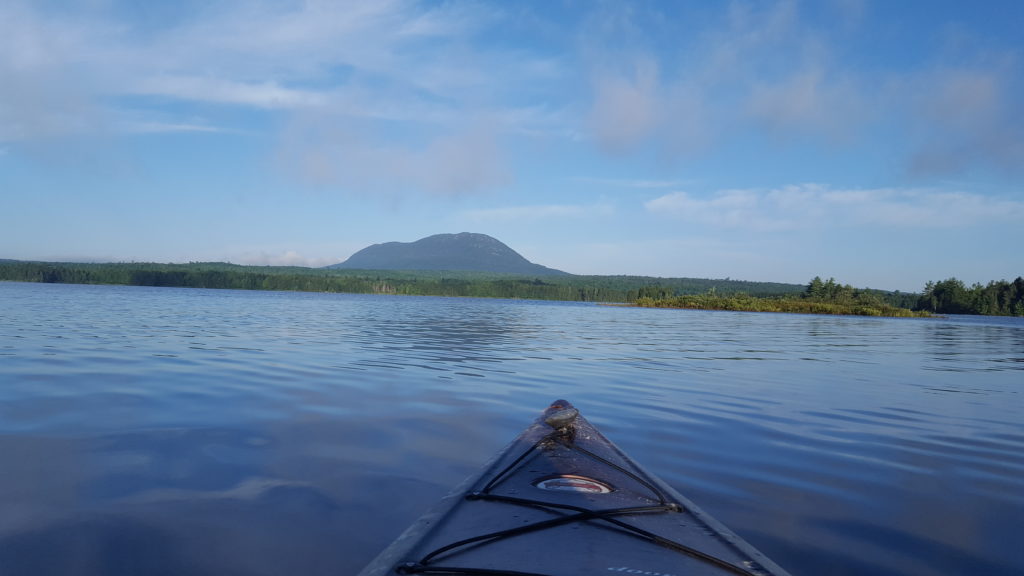 I saw eaglets and loons in the distance, but alas, no moose were seen that day. But wow! What a gorgeous and interesting kayak ride that day!
I didn't want to come in . . .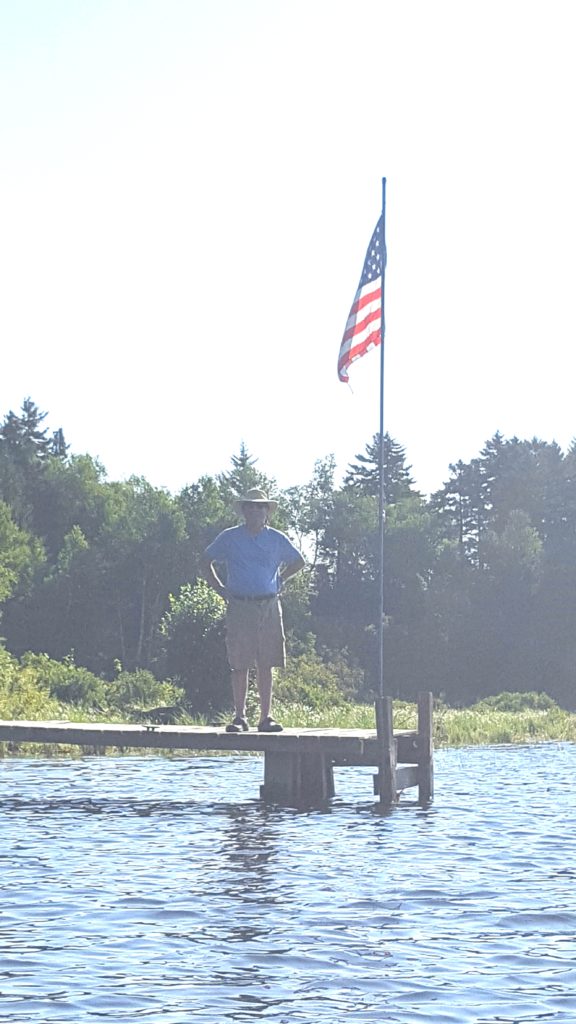 But somebody reminded me that there were places to explore on the way home, too.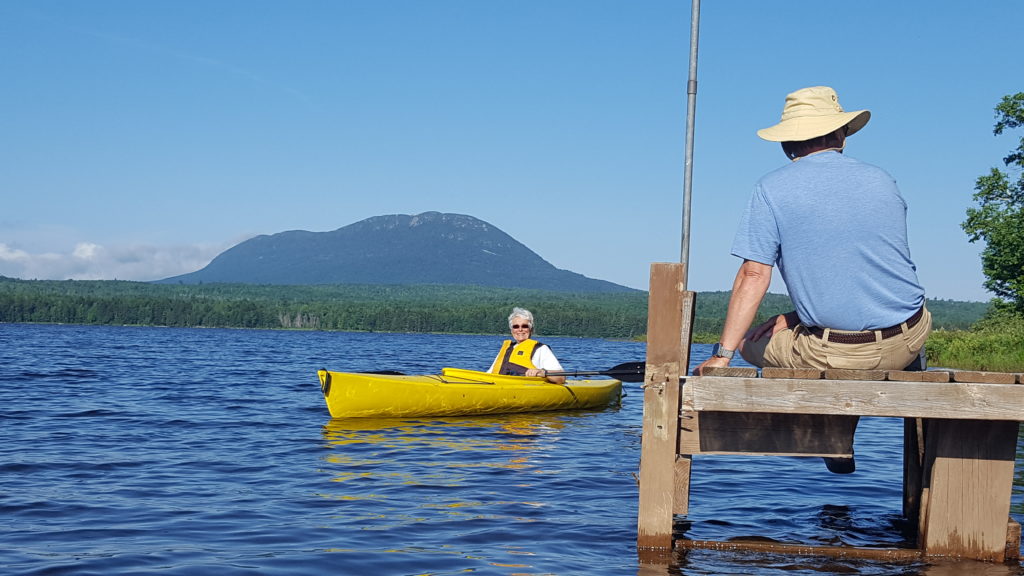 Until next year, Ragged Lake and Spencer Mountain!  I can't wait to visit you again, Aunt Ginger! This was surely one of the highlights of Summer 2018 <3