While kayaking last week, I was amused to watch these baby Tree Swallows squabbling over who'd get to eat first . . .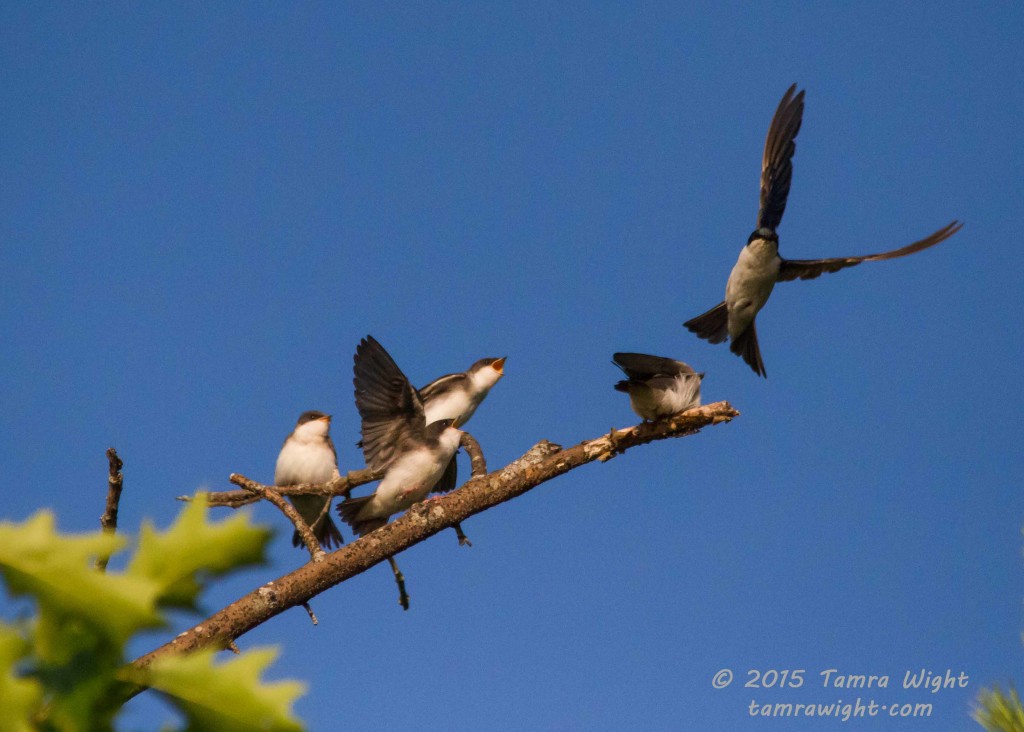 See how the one on the far end is hanging on by only one foot?
The one on the left is looking quite angry not to get a share!
I think I'd watch my back little one!