Saturday morning, I rolled out of bed, and fumbled for my sweatpants and sneakers.  Running my fingers through my hair, I glanced out at the pre-dawn darkness, then at the  thermometer.  I chuckled.
Forty-four degrees.
I might have crawled right back into the warmth of the bed covers, but I had a kayak date.  When the first drips of coffee began plopping into the camp office coffee pot, I heard a gentle knock on the front door and looked to see Cindy Lord's smiling face peeking through the window. I let her in to choose her favorite kayak paddle and life vest.
"The sky was awfully pretty as I drove over the hills of Rt. 26," she said. So I hurried, screwing the lid on my stainless steel coffee cup and hoisting my camera bag over my shoulder. Checking one last time for my kayak key, we headed out the front door, locking it behind us.
We talked and walked.  Rounding the last corner before the lake front, my breath caught.  Cindy hadn't exaggerated. The sky was glorious.  I wasn't even a foot off shore with the kayak, when I lifted the camera from my bag and began shooting.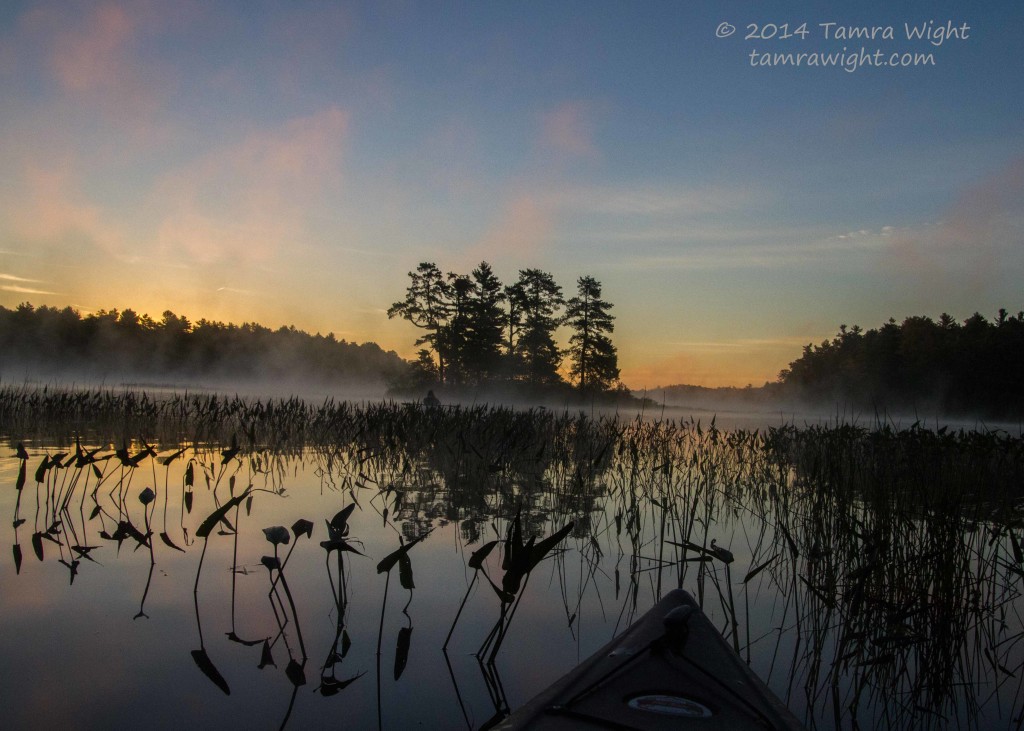 Cindy led the way past the eagle's island to our favorite sunrise viewing spot.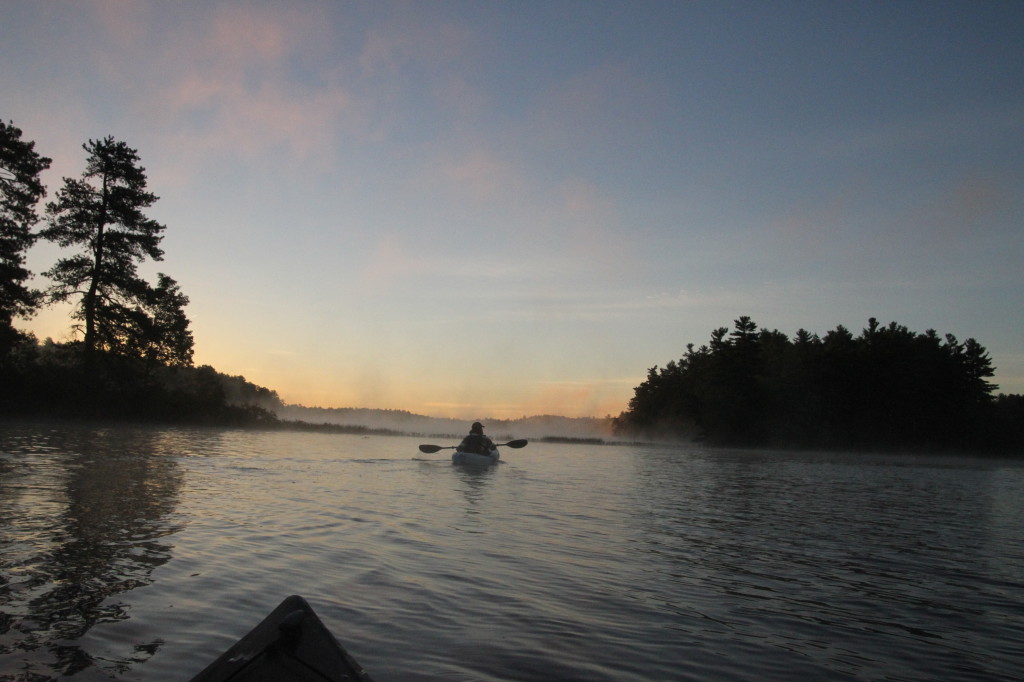 I sipped my coffee and watched the new-day sun, slowly rise over the treetops.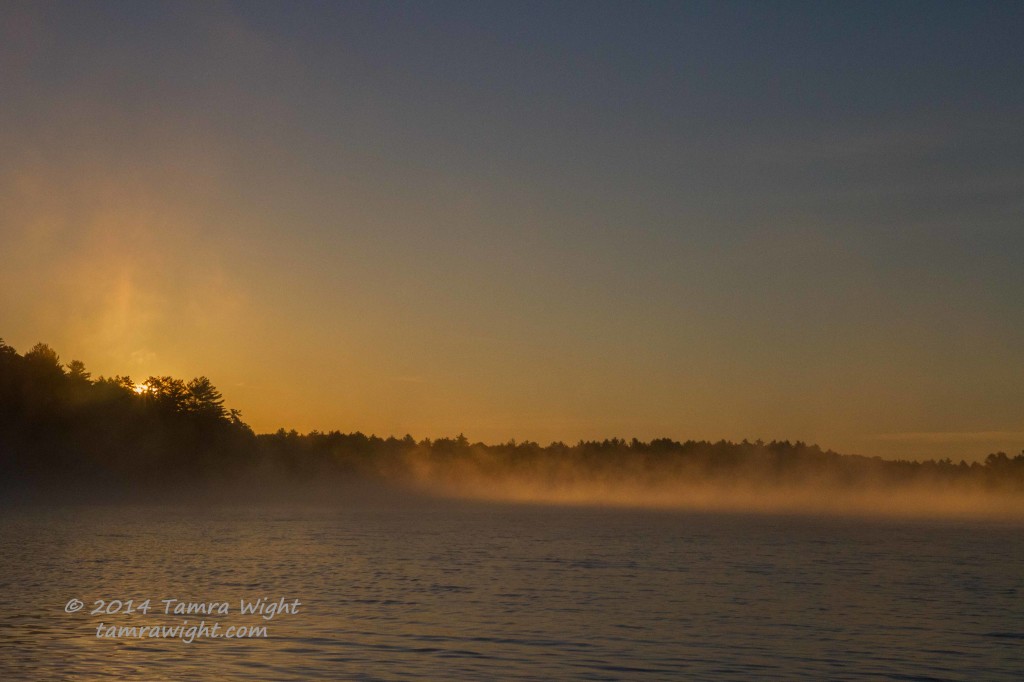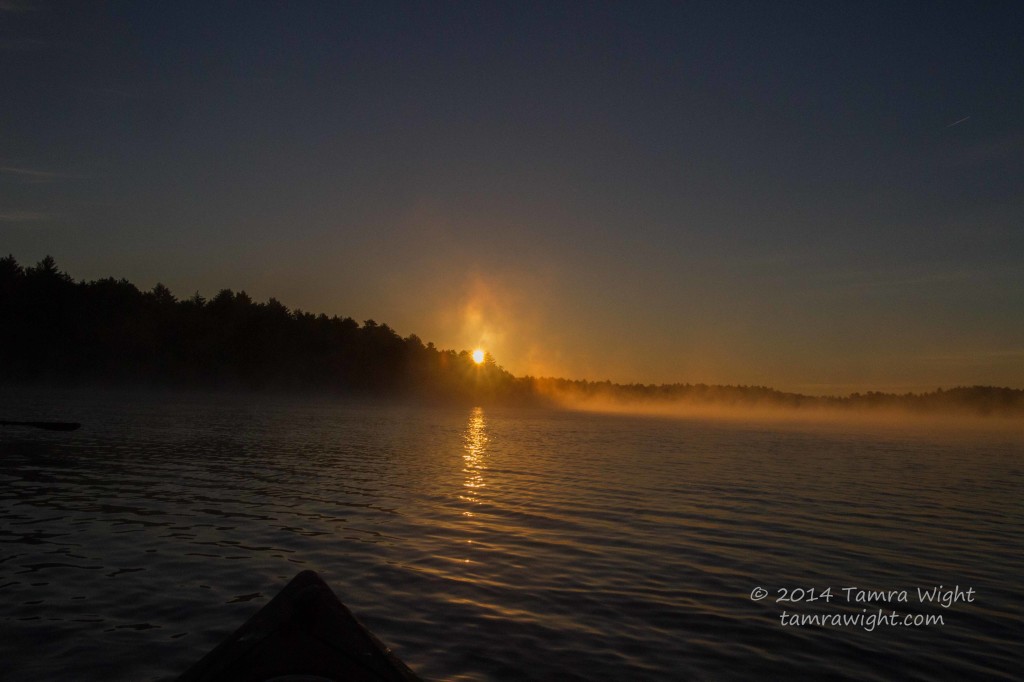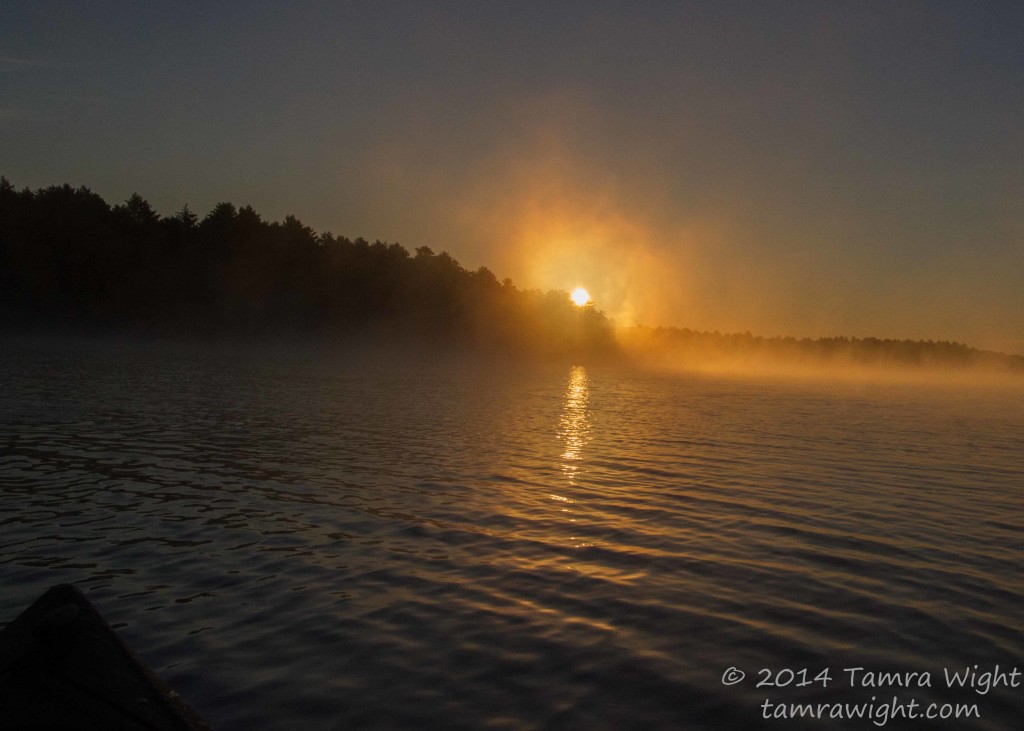 Basking in its glow, Cindy asked, "Where to next?"  We decided to continue on, down the shoreline until we glided into my favorite cove.  I was looking for deer, or the muskrat, or a loon.
What we spied through the fog and shoreline shadows, was a heron, wading through shallow water.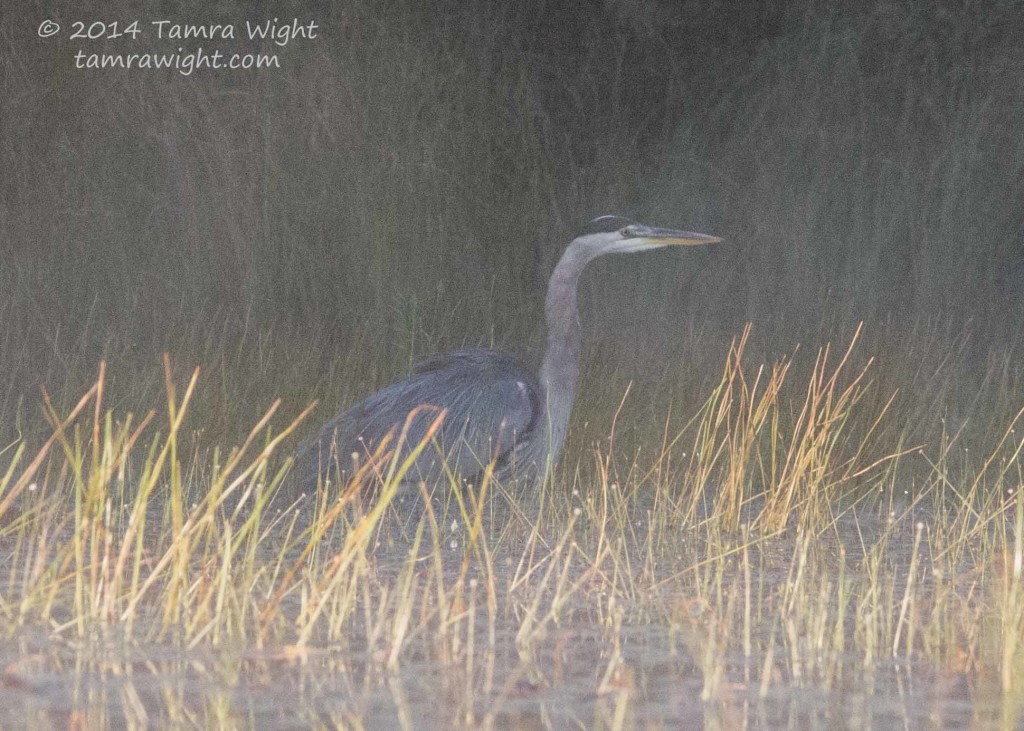 It stood perfectly still for the longest time.  From a distance, it could be mistaken for a bare branch. But I knew what I was looking for.  They're one of my favorite subjects to photograph.
Cindy and I took a few photos.  Silently paddled a little closer.  Took a few photos. Paddled a little closer.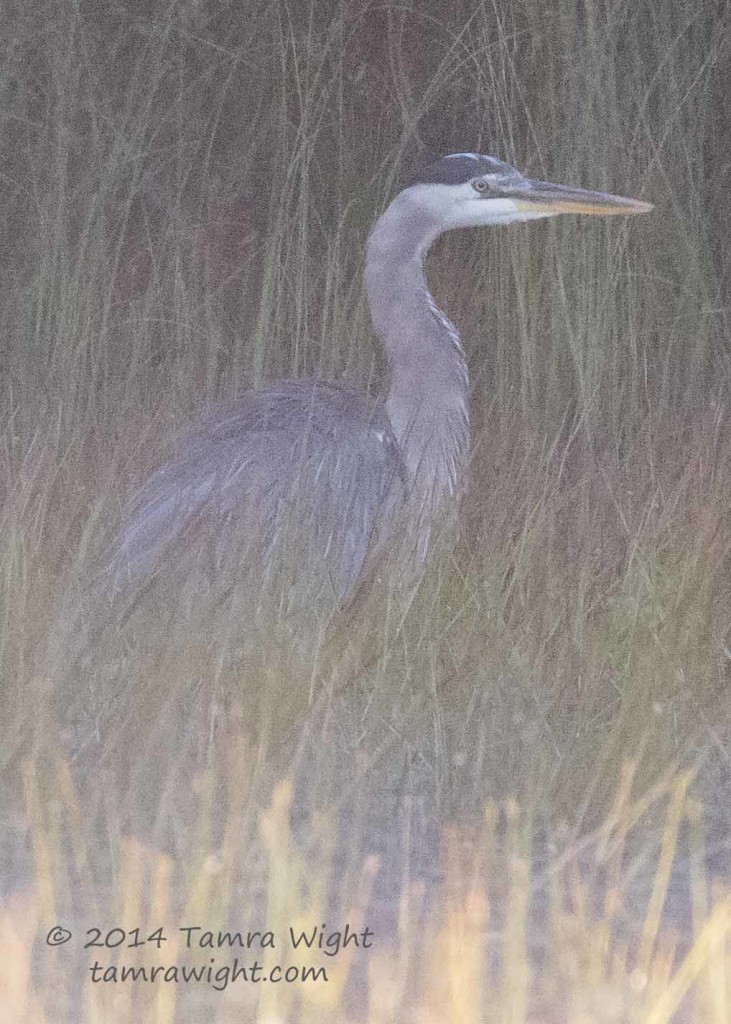 Suddenly, the heron lunged downward like a lightening strike.  He came back up with a fish!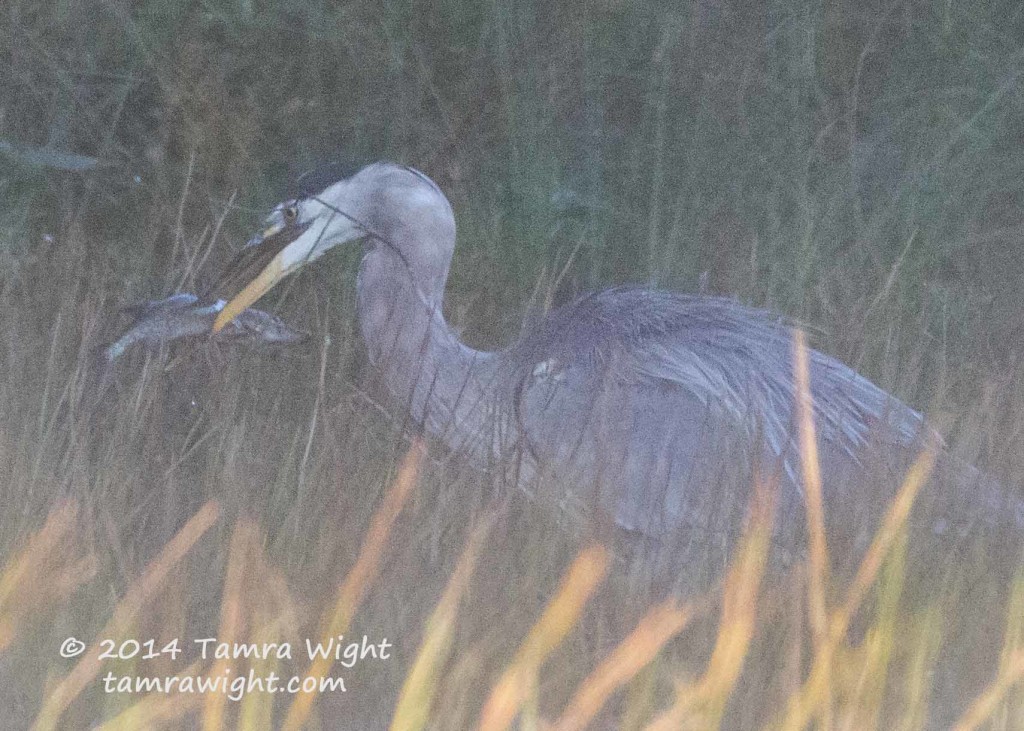 Oh, how I wished he wasn't behind the fog and in the shadows!  Getting a feeding shot was on my bucket list of subjects . . . the photo above was okay, but not the bright, clear, striking photo I longed for.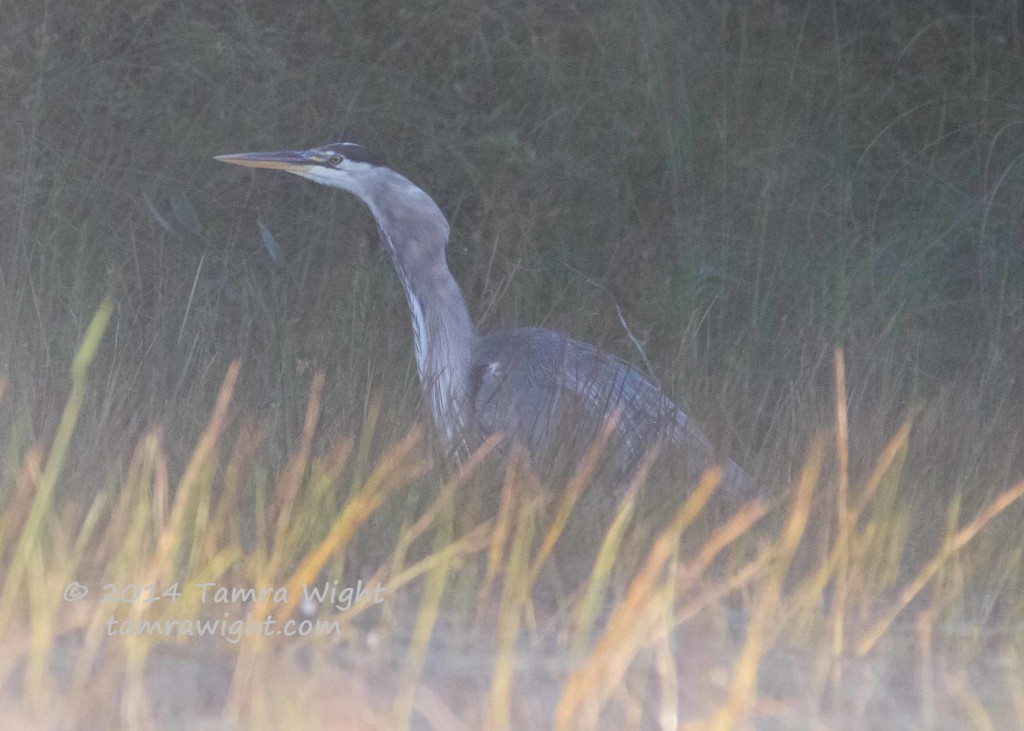 Then the heron spread his wings, and took flight to land on a nearby branch.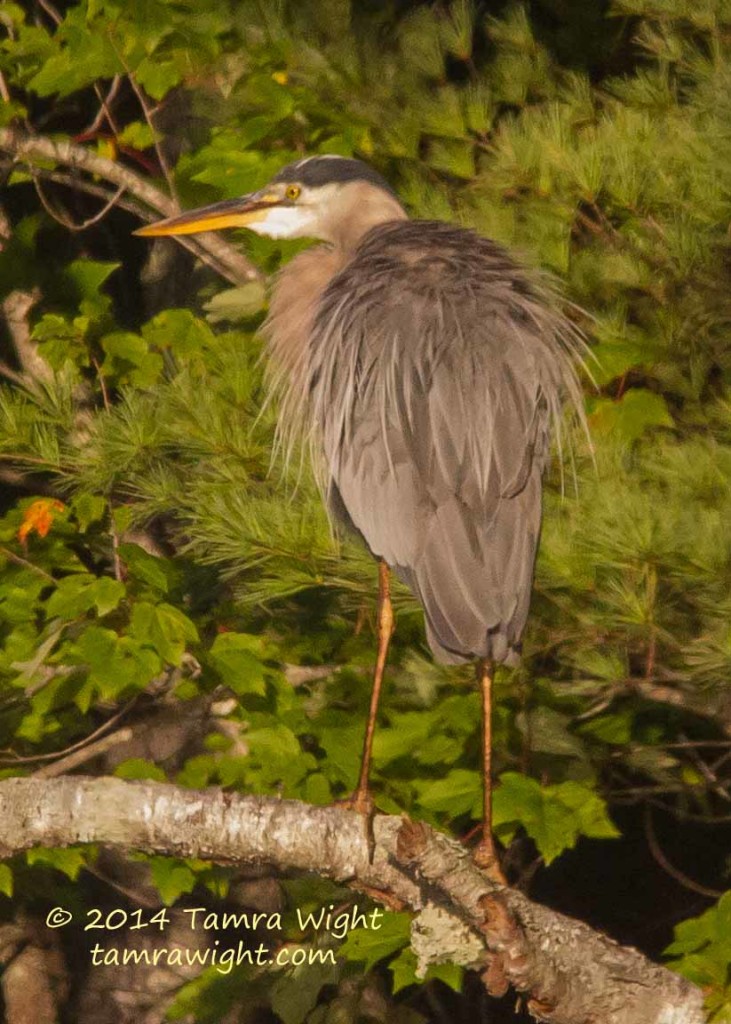 He rubbed his beak on the tree branch, cleaning it off after breakfast.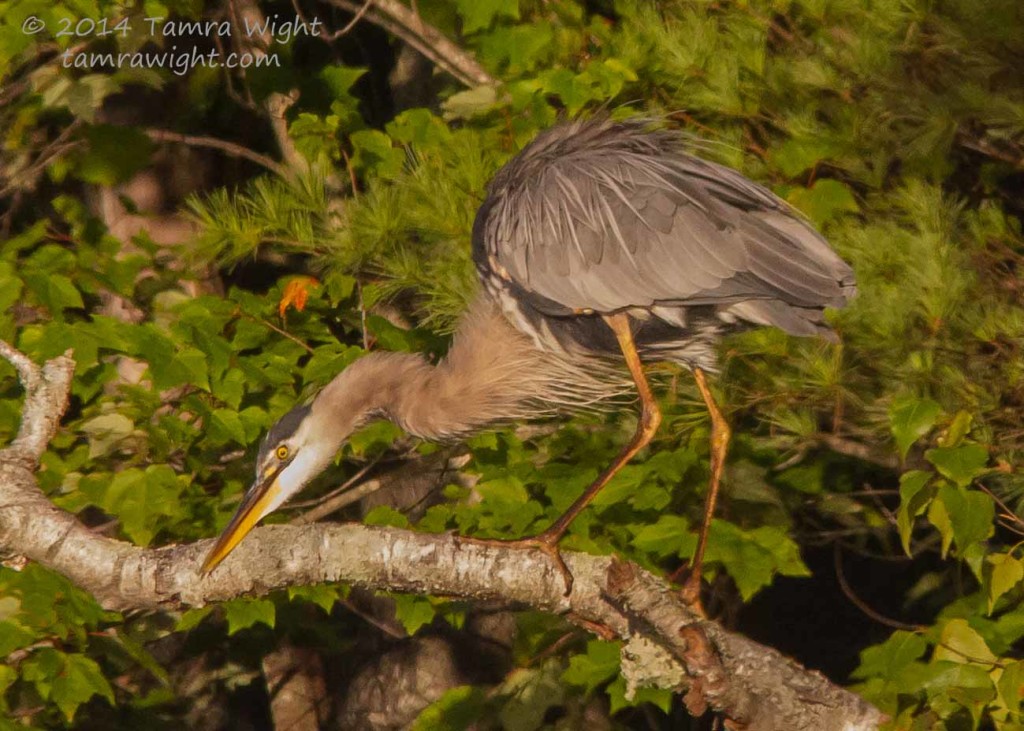 This branching pose was a first for me!  While he sunned himself, I took photo after photo after photo.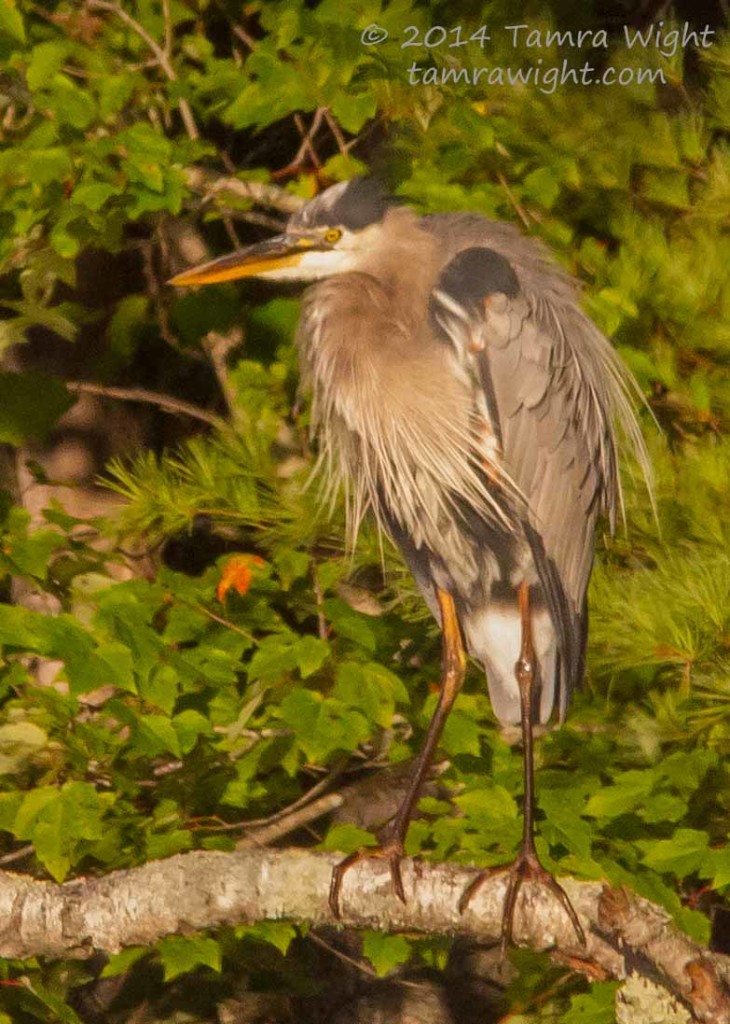 Cindy and I were in awe.
Mornings like this are always so much more special when you have friends to share them with.
Slowly we paddled back.  It was time for me to open the store and then we had a special event to attend; lunch with Patience Mason before her book signing at Books N Things in Norway.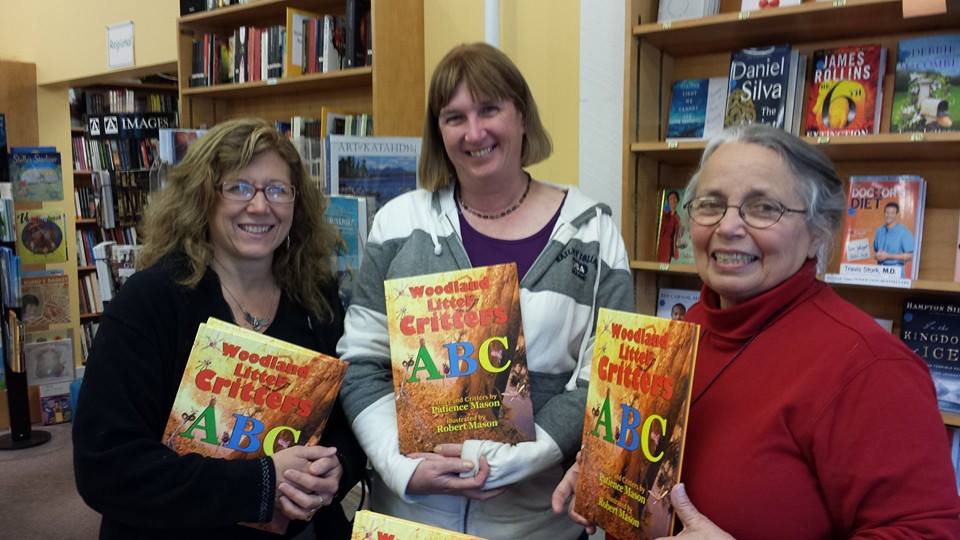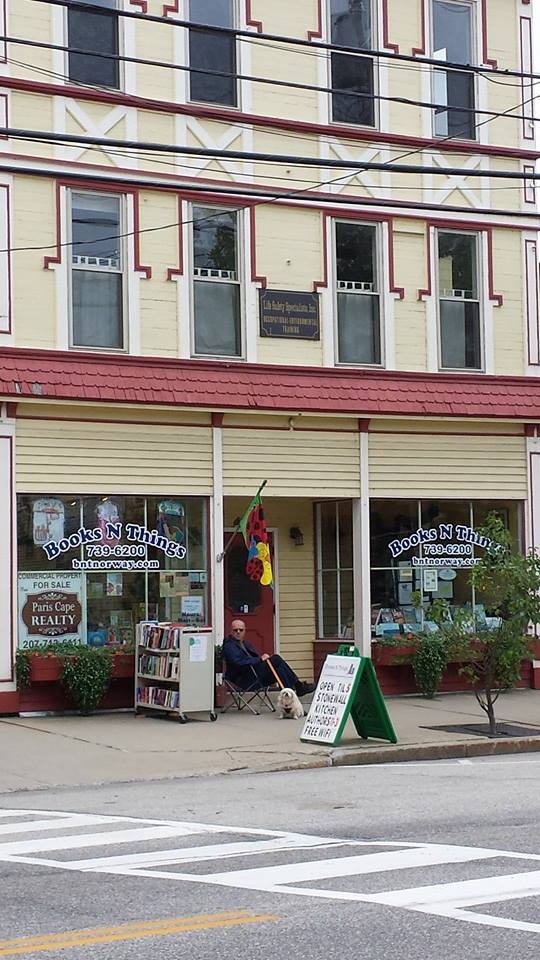 What an awesome day . . . Good friends, good weather and good food.
Couldn't ask for more.