I've been fortunate to visit a few schools full of readers and writers over the last couple months.  And every visit was so special!
In February, I was able to meet Librarian Lynn Howker and the 4th, 5th and 6th grade students of Monmouth Middle School.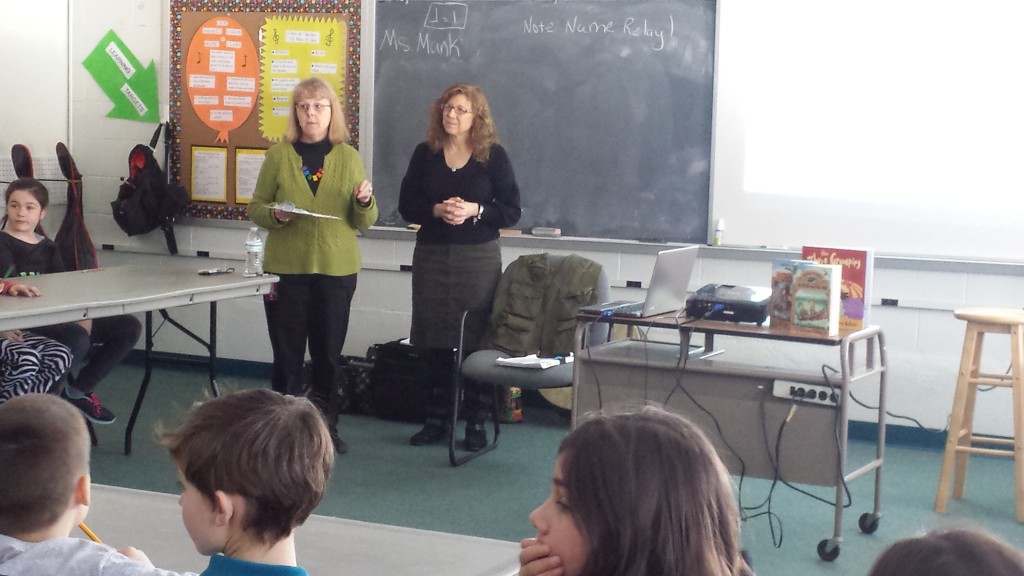 We talked about descriptive language, and how fun it can be to build a boring, short sentence into a long, interesting one.  And we practiced how to find those descriptive words with Packrat's Pocket Game.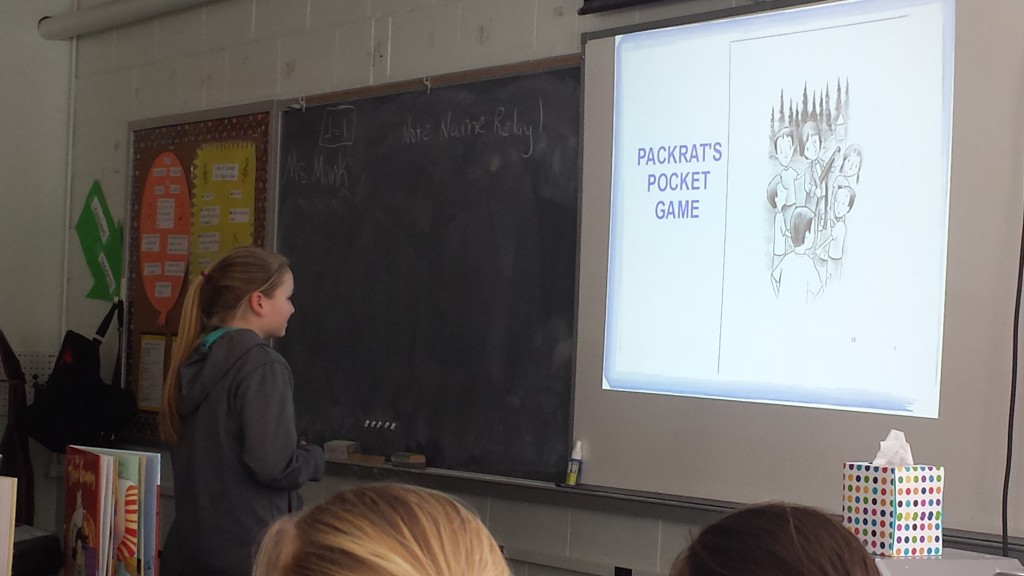 One student wears a coat/vest like Packrat's, and they choose one of the many pockets it holds. While they look away, I show their peers the item in the pocket.  The challenge is for the peers to describe the item without staying its name, and for the student to guess what it is. It's harder than it sounds!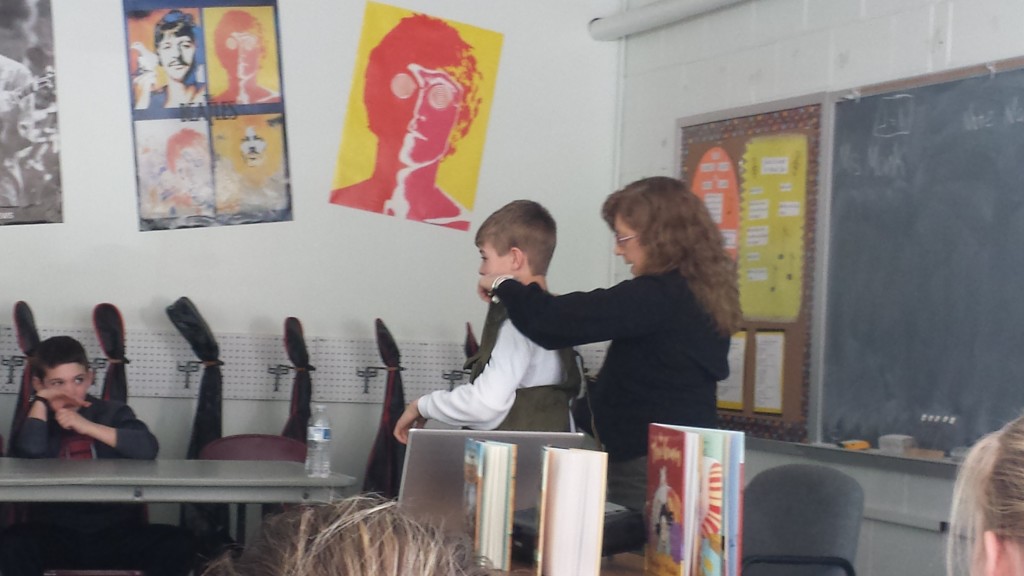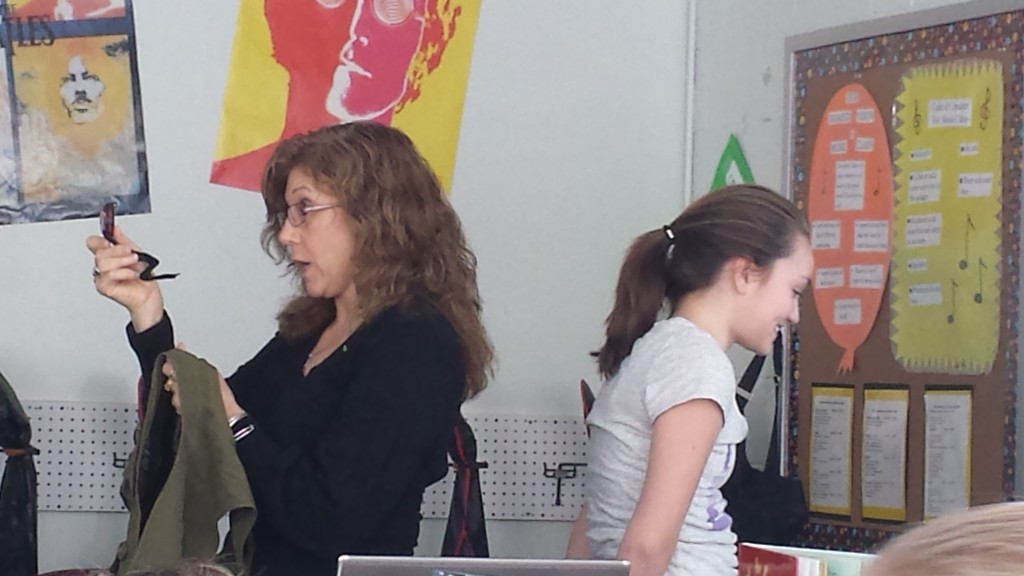 On March 4th, I Skyped with two third grade classes in Buxton for World Read Aloud Day.
Mystery of the Eagle's Nest was the book they chose.  One classroom asked for Chapter 1, as they were just about to start it.  The other had finished, and asked me to pick a favorite.  So of course, I had to choose a bathroom scene.  Afterward, I answered questions from the students. Always my favorite part!  And what fabulous questions they had!  I especially liked showing them the campground office, through my laptop, from my house office window.
I wish I had a photos, but alas, it's hard to read, Skype and take a pic too.
Just last week, I visited with the 3rd, 4th and 5th graders from Mast Landing in Freeport.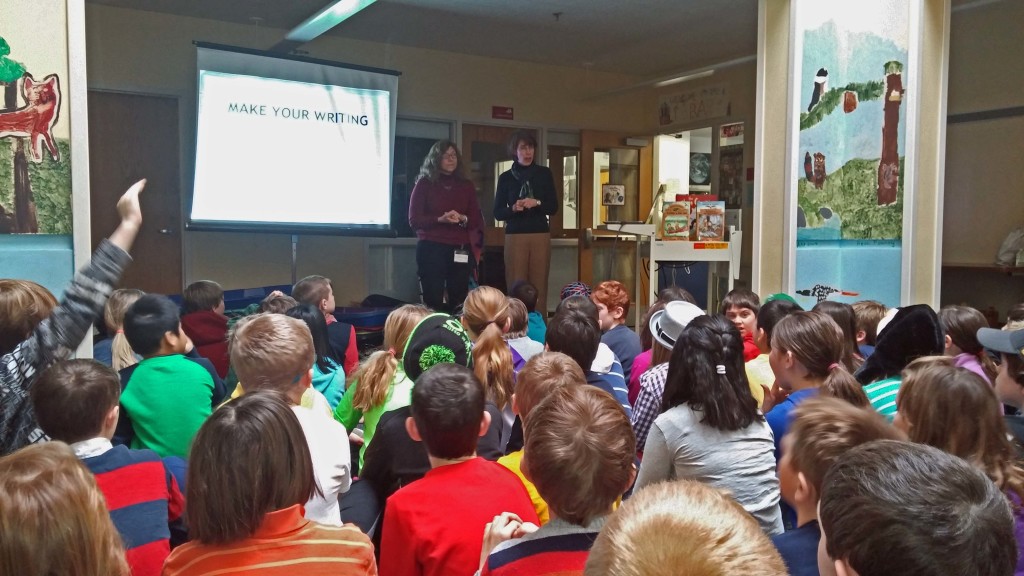 Mast Landing has such a pretty, two story library.  I could have spent a whole afternoon, lost in the stacks.
My presentations were held under great art, of Maine treasures.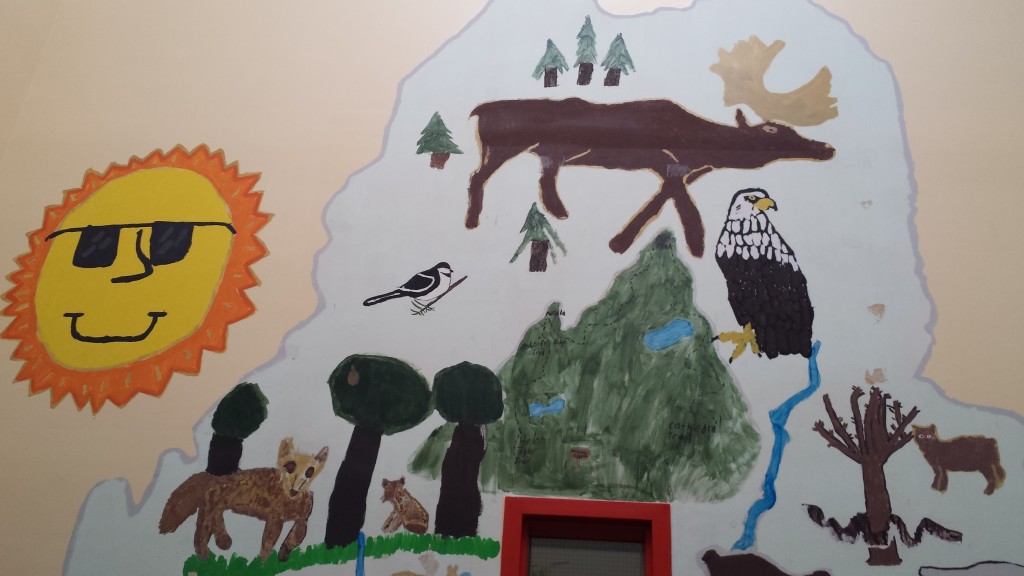 It was such a special treat to have lunch with the Library Pages, a group of volunteer students who give their free time to help with the numerous Library tasks. They asked wonderful questions about writing, reading and what it felt like to be on the Maine Student Book Award list.
And there was ice cream!  How'd they know I looooove ice cream?
Thank you to all the schools I've visited!  I hope you're enjoying Cooper and Packrat's adventures!