All through school, the appointment afterward and supper, I kept thinking about drawing the name for the Cooper and Packrat Giveaway.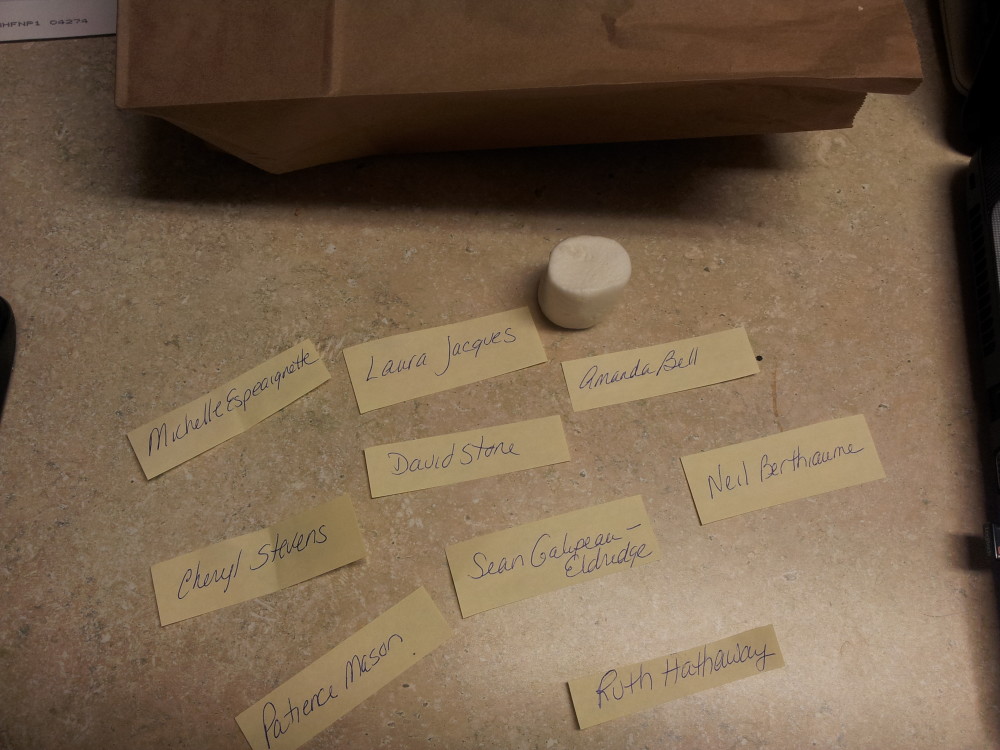 As promised, all the names went into the bag, along with a slightly sticky marshmallow.  I made sure the bag was full of air . . .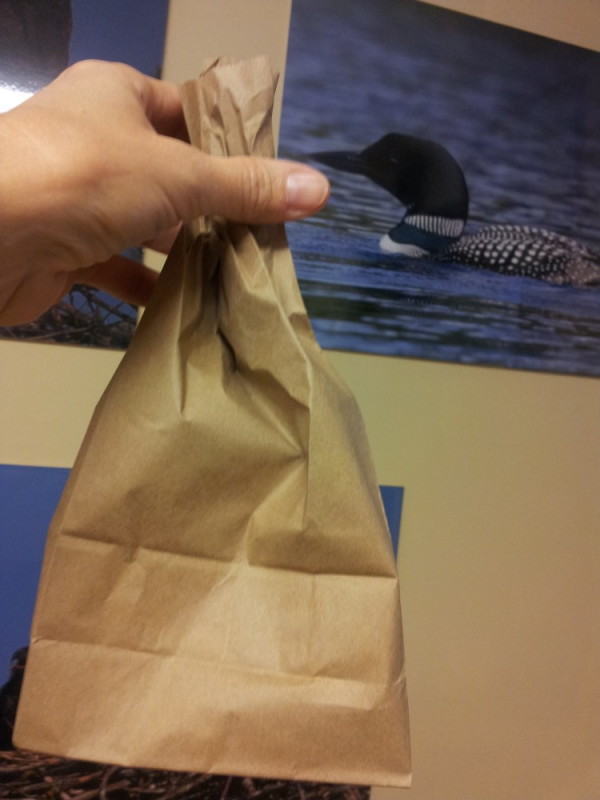 and I shook it!
This was the lucky, winner!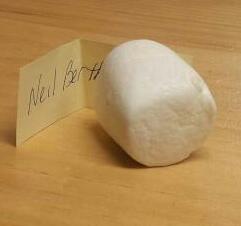 Neil, message me through Facebook (or e-mail me) with your address and I'll get your copy right out to you.
Thanks to everyone for playing!