Book Trailer Contest



3/7/16 – 4/8/16
COOPER AND PACKRAT's




BOOK TRAILER CONTEST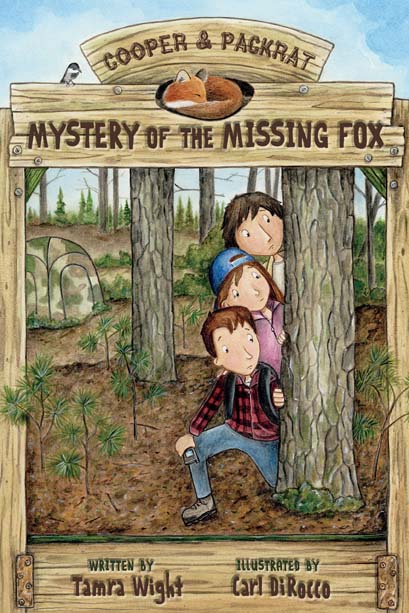 In honor of the April 26th release of
Cooper and Packrat's third adventure,
Mystery of the Missing Fox,
we have a cool contest for classrooms and libraries!
Your adventure, should you choose to accept it, is to create a unique book trailer that captures the essence of Cooper and Packrat's friendship,           of camping in the great outdoors,
& the beauty and wonder of New England wildlife.
You can use one or both of the first two Cooper and Packrat books; Mystery on Pine Lake or  Mystery of the Eagle's Nest

---
1st Prize: A classroom set (15 copies) of Mystery of the Missing Fox
and a wildlife calendar signed by the author
2nd Prize: 1 copy of Mystery of the Missing Fox
and a wildlife calendar signed by the author
3rd Prize: A wildlife calendar signed by the author
---
Shannon Shanning and I used this project in our own classroom to create book trailers for the graphic novel Lost Trail (by Lynn Plourde, Donn Fendler and Ben Bishop) as a final assessment after a class read aloud. Our students loved the creativity! If you'd like to use this contest as a similar project in your classroom and want to see our rubric, please send an e-mail and I'll get it right out to you.
We used iMovie to create our book trailers, but there are other formats such as Movienote, Photo Story, Keynote, Garage Band, Vimeo. Please don't feel limited by these! Creativity is what we're looking for. Shannon and I showed several book trailers to our students before they began and you can find some great examples on the Book Trailers for Readers site. 
Islandport Press, Shannon, my students, Carl and I, can't wait to see what our creative readers come up with!
Tamra
---
COOPER AND PACKRAT's BOOK TRAILER
CONTEST RULES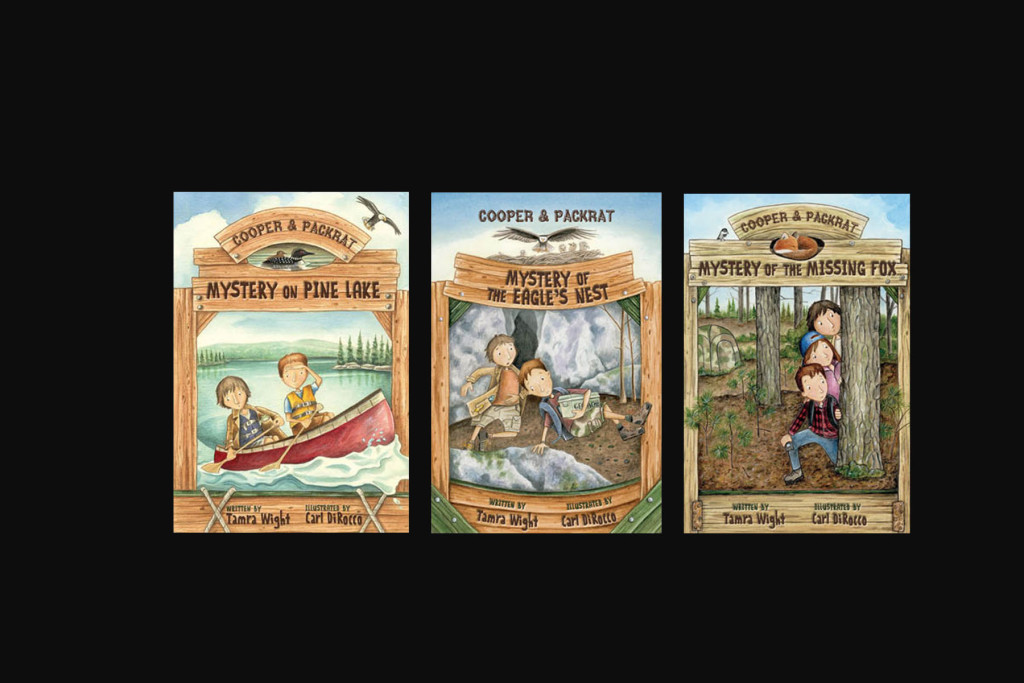 Open to students of teachers and librarians
Teacher or Librarian must submit the trailer(s) using their school or library e-mail
May submit a trailer as a class project, or trailers from multiple students
The Book Trailer must include the following:

Title of Book and/or Series Name (Cooper and Packrat)
Author's Name
Illustrator's Name
Publisher's Name (Islandport Press)
Plot of the Book without Giving Away the Ending
Length – 1 1/2 to 3 minutes
Meaningful and Purposeful Images
One quote from the book

The trailer is original
By entering the contest, the winners grant rights to play the video on public media
Teachers/librarians are responsible for ensuring all copyrighted items are cleared for use and any/all items found on the internet are cited (usually in the final frame)
Please ensure the entry into this contest is in compliance with your school/library policies regarding student images/names on media sites (in the event the student acts out a scene or videotapes others) We will be showing the winners on social media sites and at the Mystery of the Missing Fox's book launch on April 26th.
All images from my website, tamrawight.com, are permitted, if my name and copyright remain. Images from the book(s) may be used as well, as the illustrator's name appears in the video. For other copyright-free items, see sites such as Creative Commons. Or students can use their own photos, videos and images!
Email the book trailer to me at tami@polandspringcamp.com, using an embedded code or link from Youtube, Schooltube or a similar site. Include your school or library name, grade of the classroom/student. Name of student is optional.
Deadline: April 8th at 11:59pm.
Judges:   Students from Shannon Shanning's and my classroom, at Whittier Middle School in Poland Maine.
Winners announced:   April 26th, 2016 ~ Launch Day for Mystery of the Missing Fox!
Here is a printable document of all the above information for the contest ~Book Trailer Contest.
Please don't hesitate to contact me if you have any questions ~ you can ask below or e-mail me through my contact page.
I can't wait to see what my readers come up with!
Tamra Wight