I just love surprises . . .
Last weekend some friends took me on a little walk into Perkins Cove.   I wasn't sure what to expect.  It was a frigid day after a major snowstorm and I'd only brought my sneakers.  I had no mittens.  No hat.
But I did have my camera.
As we slowly made our way along the shoreline walkway, we saw duck-like birds bobbing  on the water  in the distance.  I zoomed in.  "Oooooooo!" I cried.  "Winter loons!"  I snapped a boat-load of photos even though the loons were only specks through my large lens.
We continued to follow the path, enjoying each others company.  We rounded a corner to find a gorgeous after-a-snowstorm scene.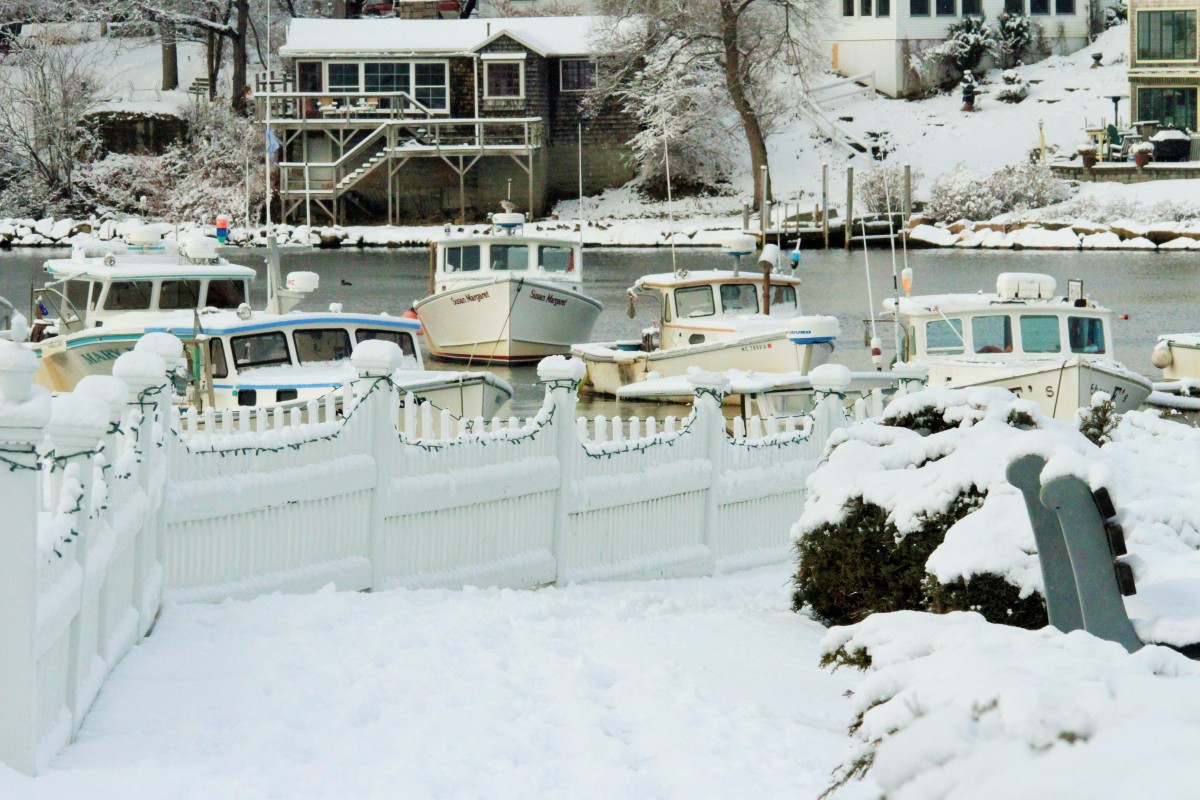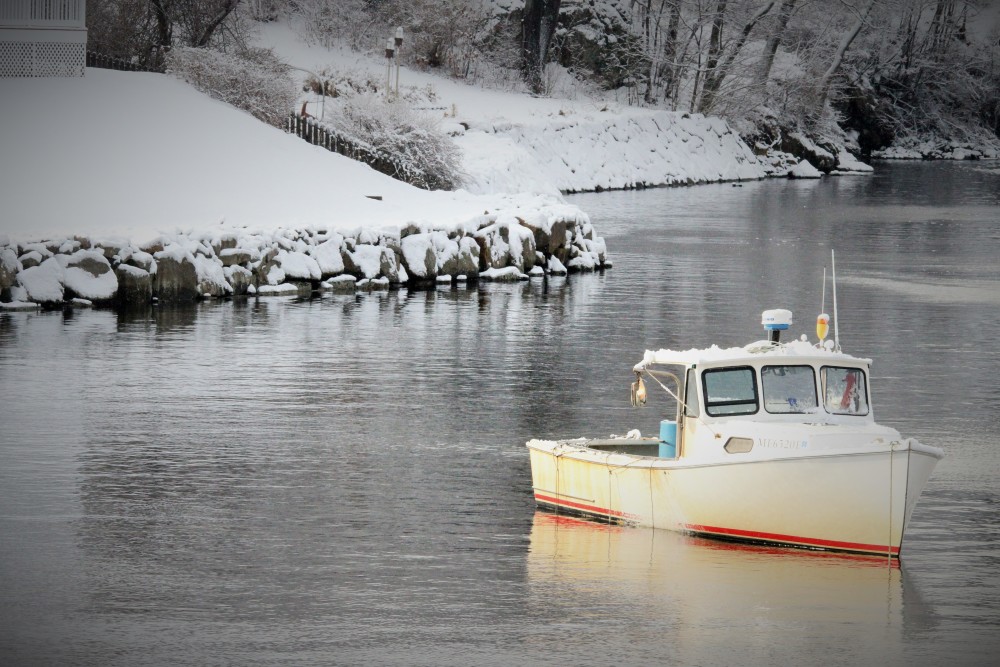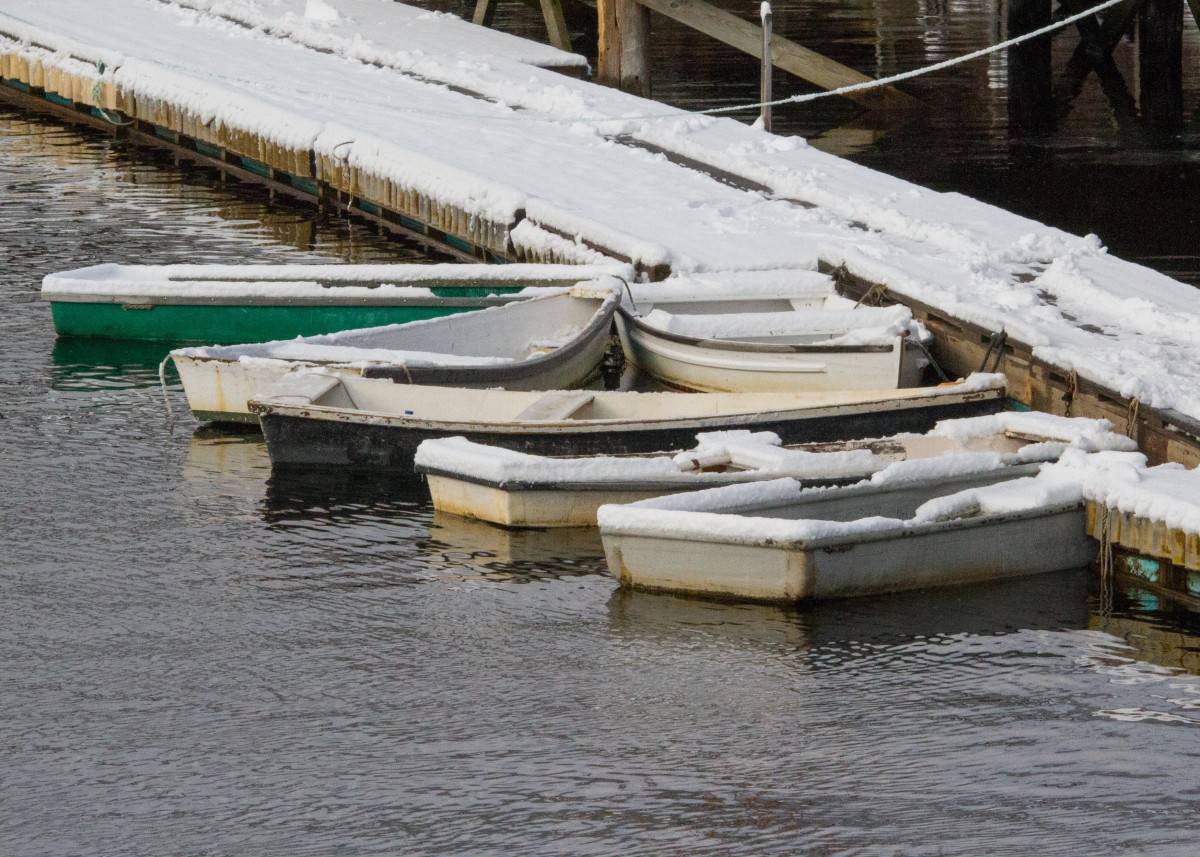 Everything was picture perfect.
Even the pudgy seagull seemed to be posing for me . . .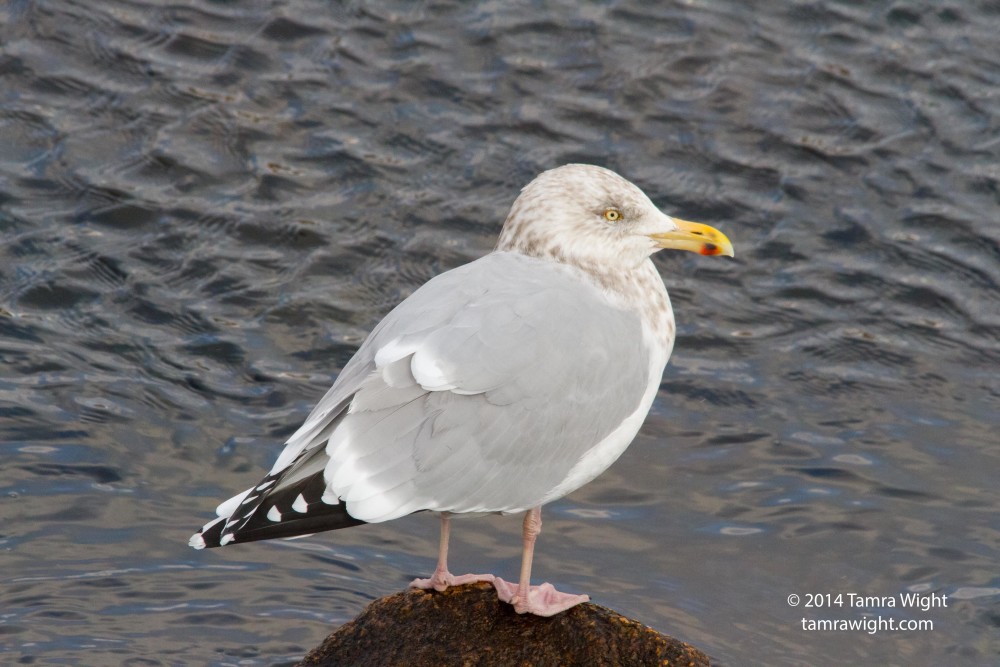 I  heard a friend gasp- then call me to the top of the footbridge that would take us over the waterway. She pointed down.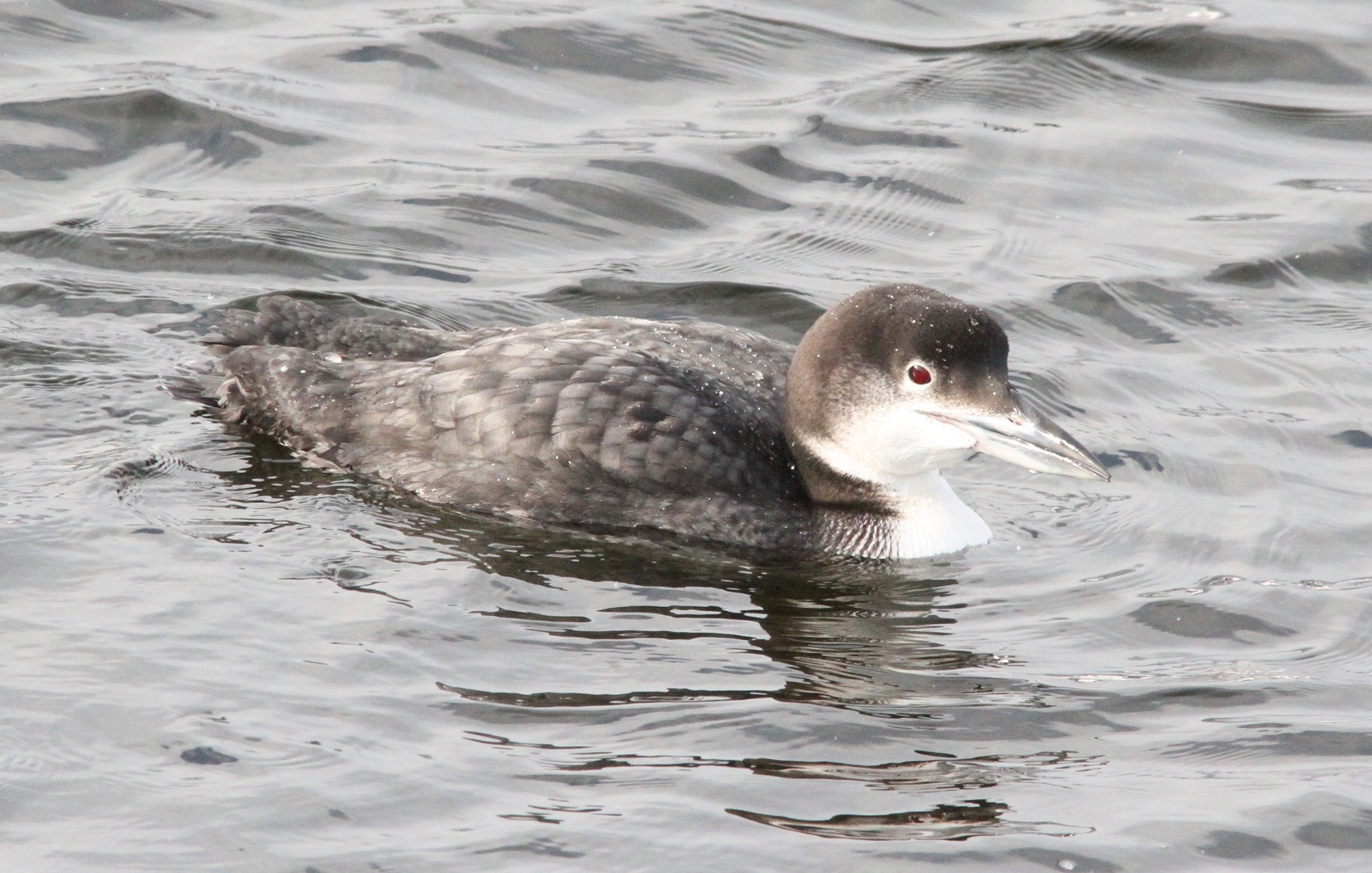 Luckily, I have patient friends, for they hung out with me on the footbridge as I took photo after photo of the loon below us.
Reluctantly, we continued on our way, chatting, laughing until the cold worked its way through our coats. We stopped for coffee and treats, and when warmed up, headed home.
We spied a fox statue in a shop window.  Thinking of Cooper and Packrat's series and the plotting I'd done on the fox story just that day, I joked, "All I need is to see an eagle now!"  Secretly though, I scanned the treetops.  Alas, no eagle appeared.
As we crossed the footbridge again, I caught a gorgeous photo of what I now know is a male Common Eider –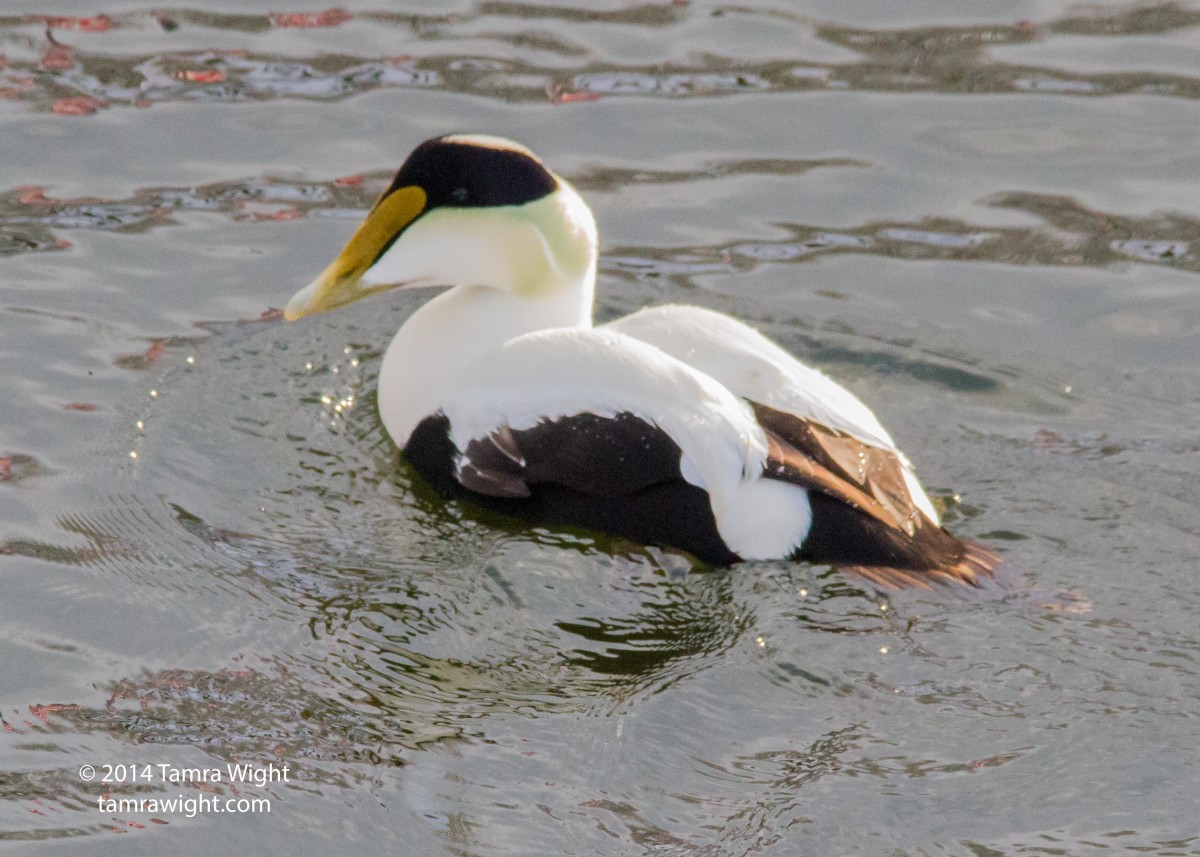 Isn't he striking?
A loon popped up out of the water nearby, a flash of orange caught my eye, so I trained my lens on it.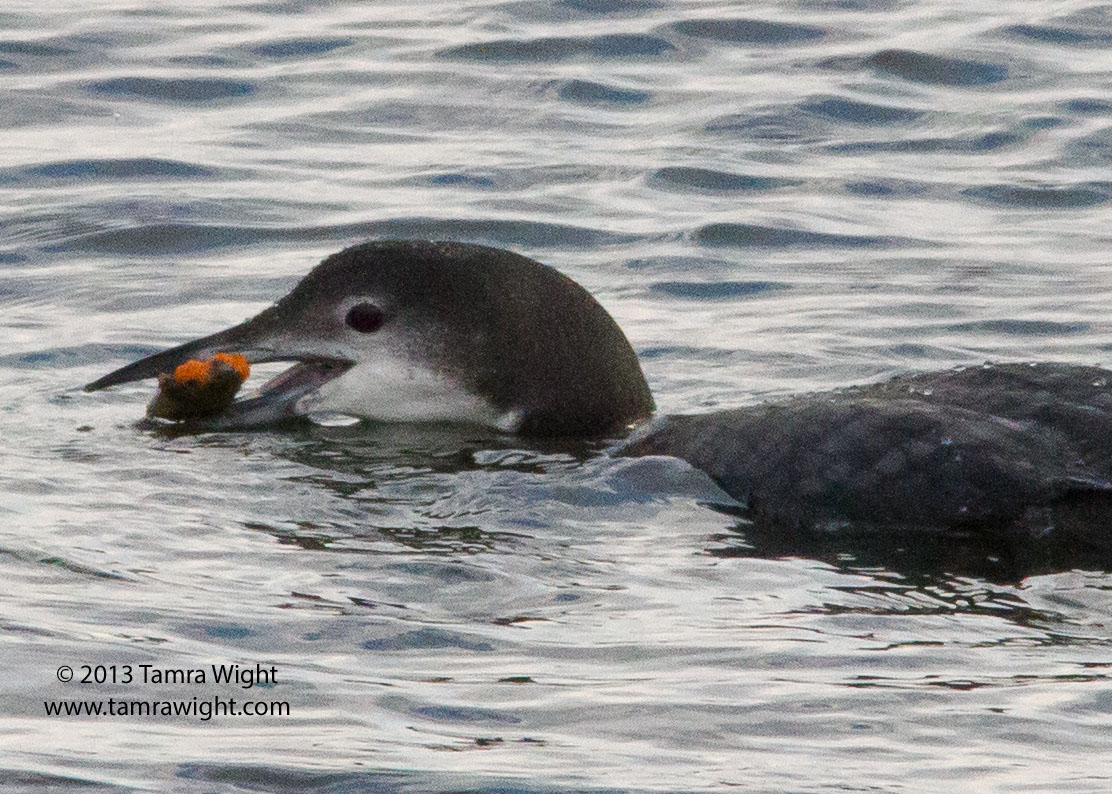 I'm not sure what it caught . . .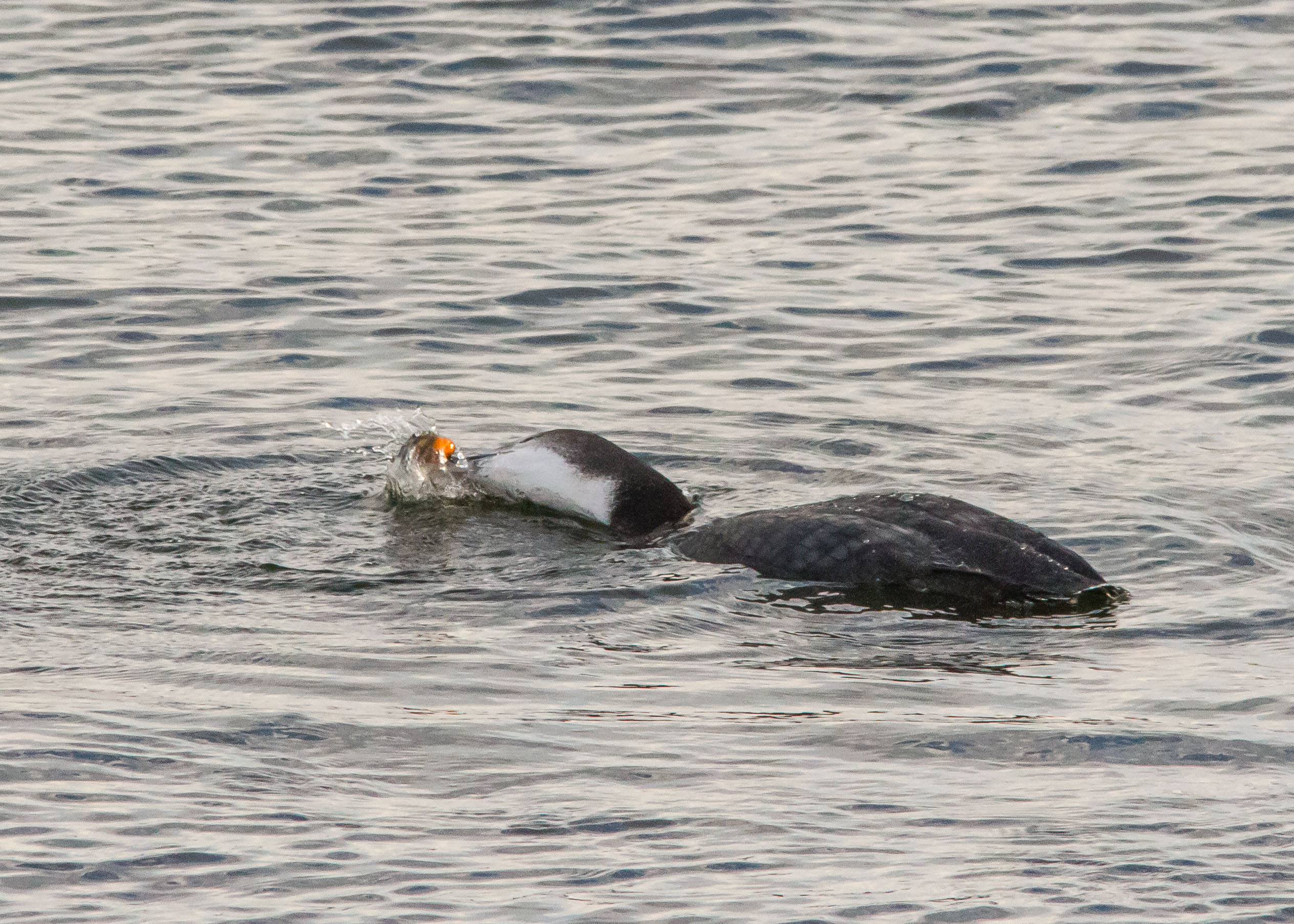 but it dunked it, rolled it and swished it before opening wide . . .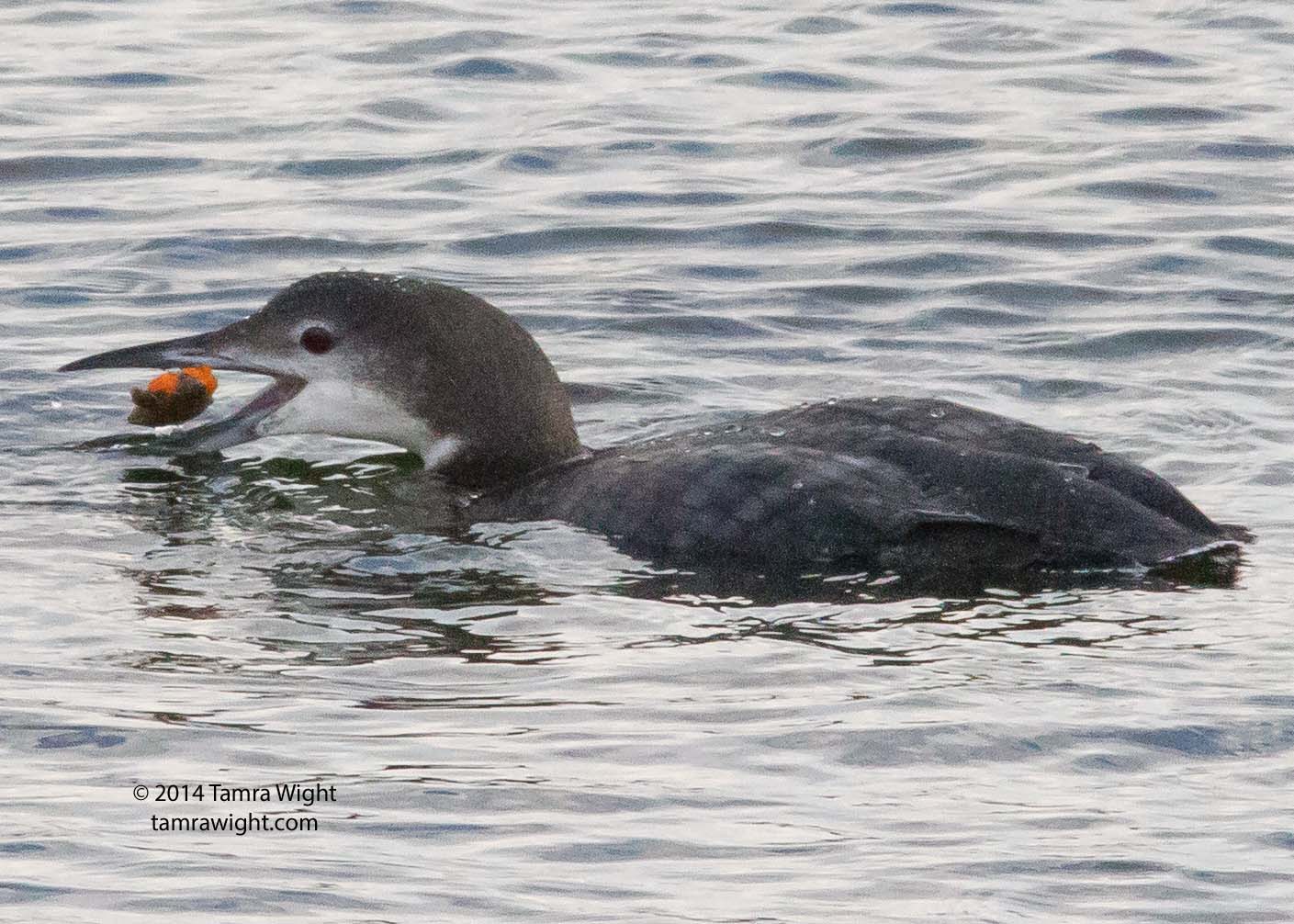 to swallow it whole!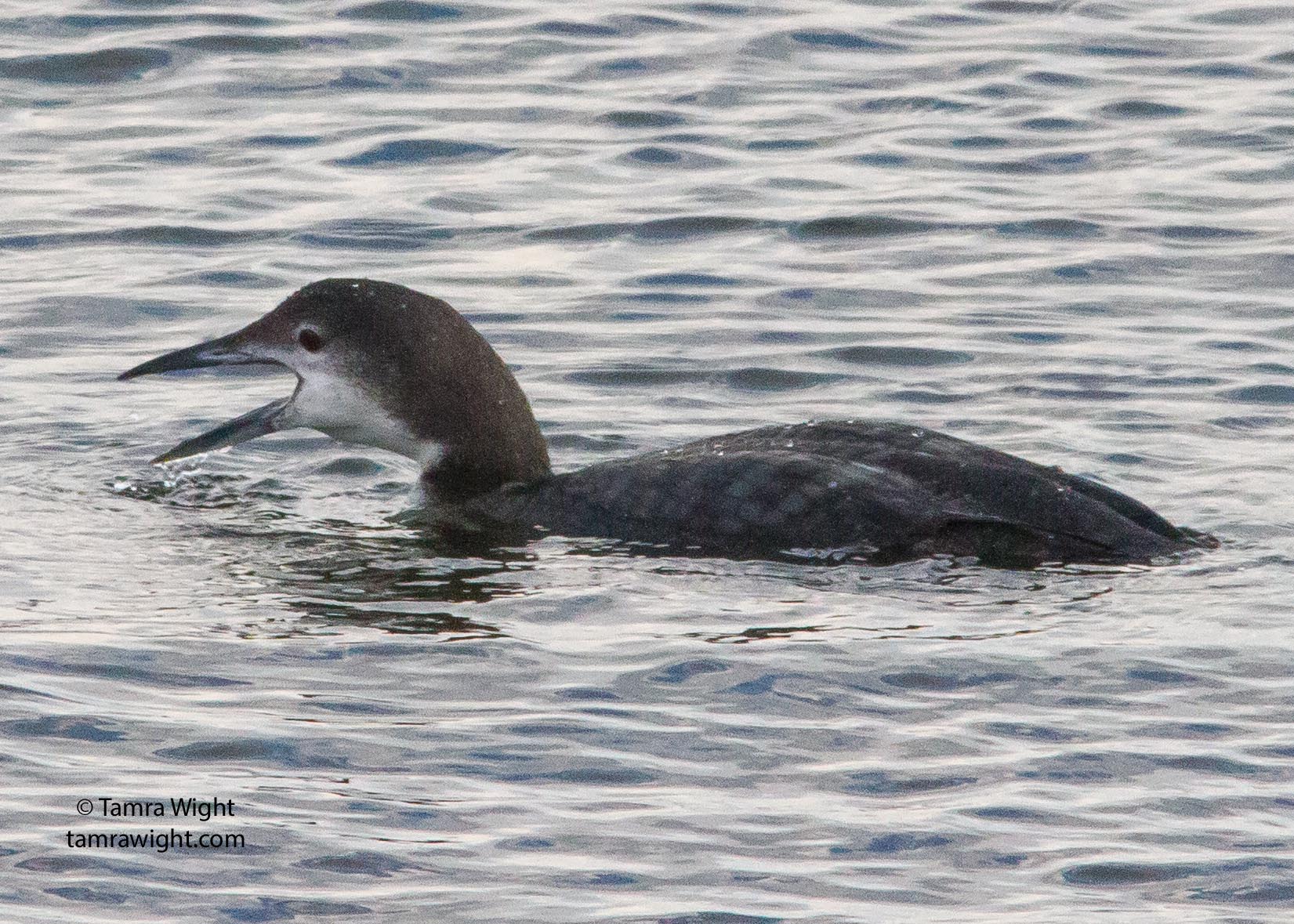 Whatever it was, I hope it was good.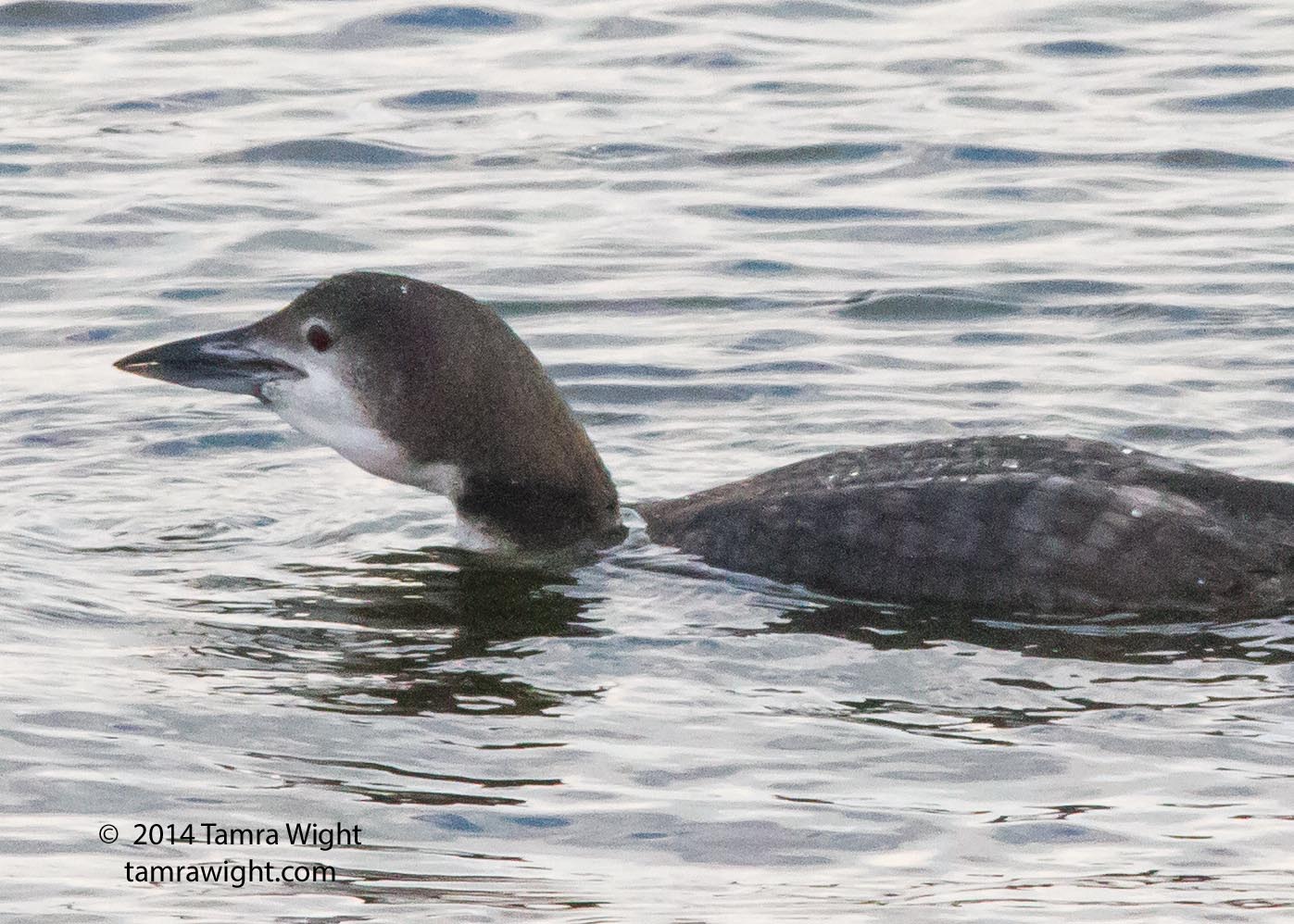 It was nice to watch the loons for awhile.  In four short-ish months, they'll arrive on Lower Range Pond and begin nesting once again. I wish Springtime would hurry up  . . .