Dear Readers, you are not . . .
I repeat, NOT . . .
going to believe the amazing, awesome experience I had wandering the property today.  Honestly, I couldn't have put it all together better myself.
I have to say that this was supposed to be a quick walk to the lake to give Cookie some exercise.  Down and back, I'd told myself, as I'd planned to work all afternoon on tweaking my school visit presentation.  It needs to be done so I can practice on a 7th grade English class Tuesday.
It didn't get done.  And here's why . . .
I headed down the usual lakeside path to check on my eagles.   When I first trained the camera on the nest, I sighed in disappointment.  No eagles.
Then, I saw movement on the ice, and there, halfway across the lake was the eagle feasting on a fish.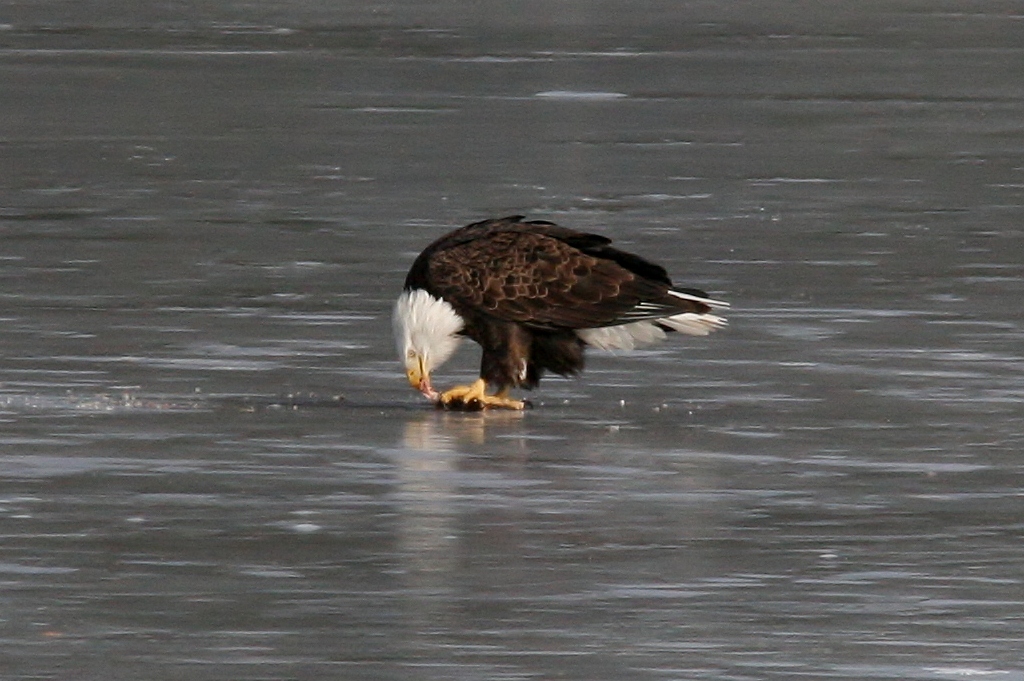 I wonder if he stole it, or it was a gift from, one of the ice fisherman on the lake.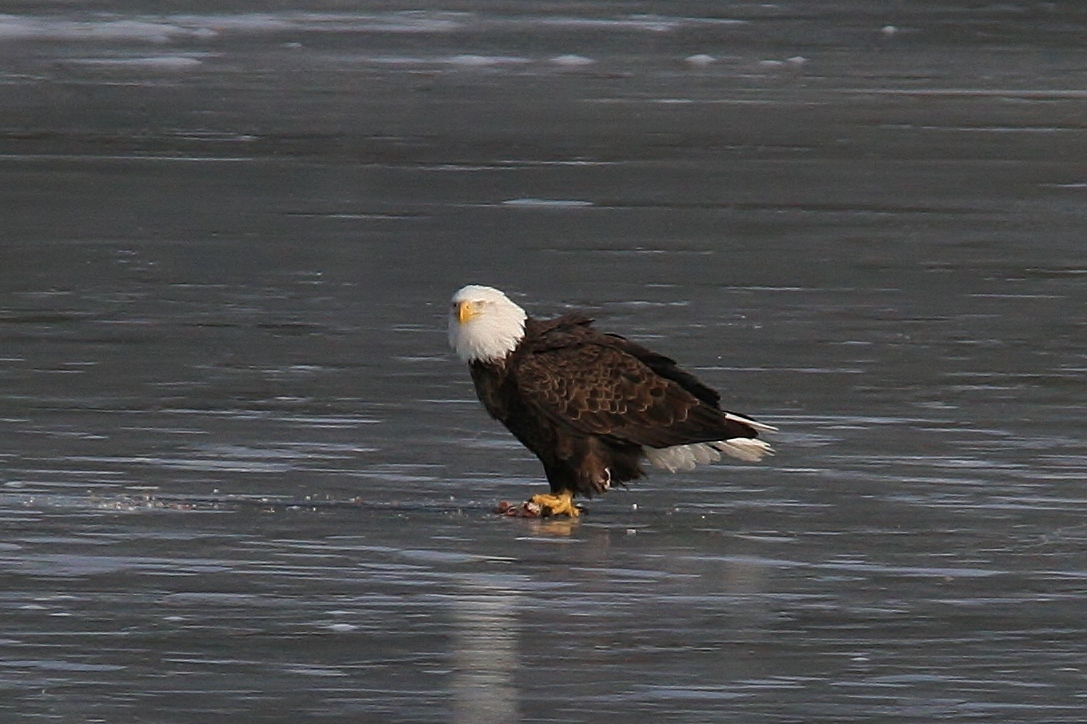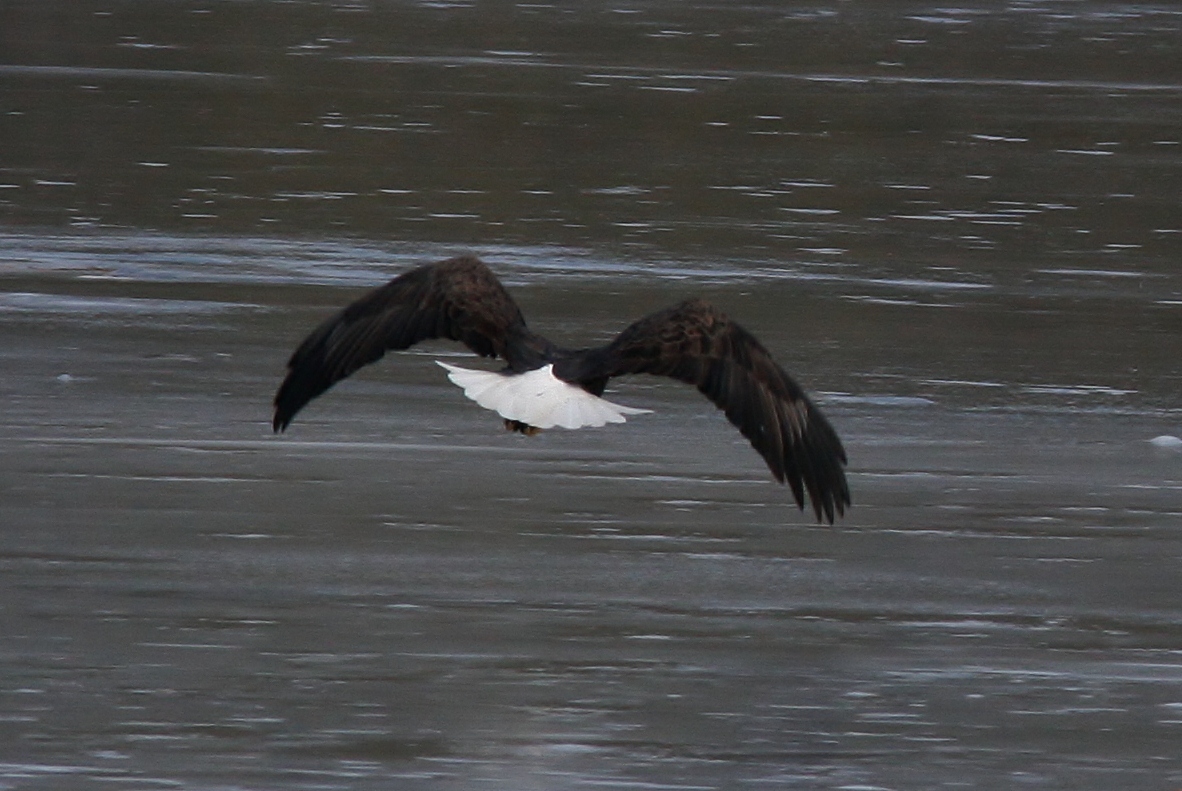 He flew off, but I found him perched along the edge of the golf course.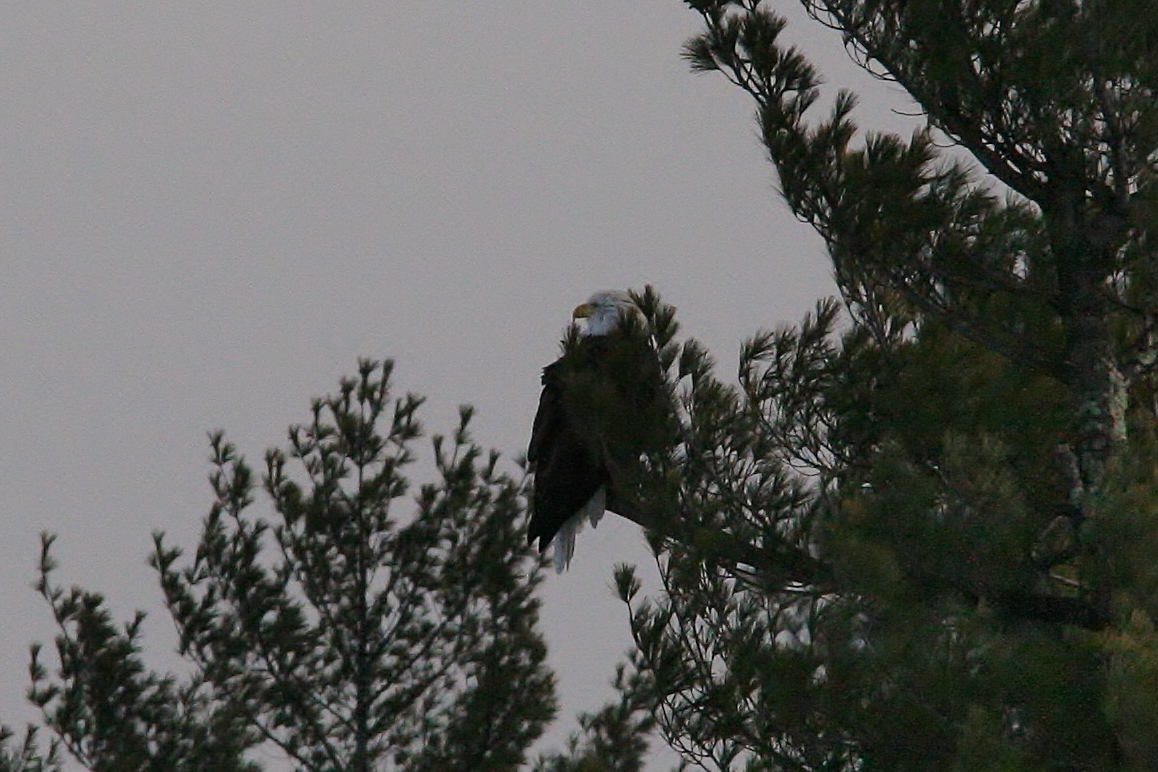 I tried to wait for him to return.  But the wind was whipping down the lake across the ice, and the wind chill was ferocious.  My fingers were so cold, they hurt inside my mittens.  I decided I'd been lucky enough with the camera for one day.  I called to Cookie, "Home"!
She started down the second half of the trail, then turned to look at me hopefully.
"No!" I called sternly, nodding up the camp road.  "Straight home."
She took one last look at the trail, sighed, and followed like the good girl she is.
When I reached the house, I let her in, then decided what the heck, I should get the trail camera photo card. "Put the coffee on, please," I called to hubby.  "I'll be right back."
I'd set up the trail camera behind the house, which is lower and more wooded than the campground's marked path. "Warmer too," I thought, letting my fingers out of the mittens. I took my time, looking around for any signs of the owl or pileated woodpecker.  I found the trail camera still trained on the den of what I think might be a fisher, collected the camera card and put a new one in.
Those of you who read my blog, but not my Facebook page, wouldn't know that late last week I found what I think is an owl perch.  The base of the tree is littered with 1 inch long, smooth, oval shaped pellets.  I figured, why not swing by it, and take the long way home?
Alas, no owls were roosting there, or anywhere I could see.  I remembered the coffee waiting for me, and headed for home.
Just as I stepped out of the woods and into the circle of campsites, I heard crazy chickadee calls. Lots of them.  Right off the back of site 126.  I tried to see what was going on, having remembered reading that owls and other large birds of prey are often harassed by smaller birds, when he flew!  A large, silent, gray swoop between the trees up toward the main road of the campground.
I followed slowly, cringing with every crunch of my boots in the snow.   I searched the trees, not daring to hope . . .
And then I saw it . . .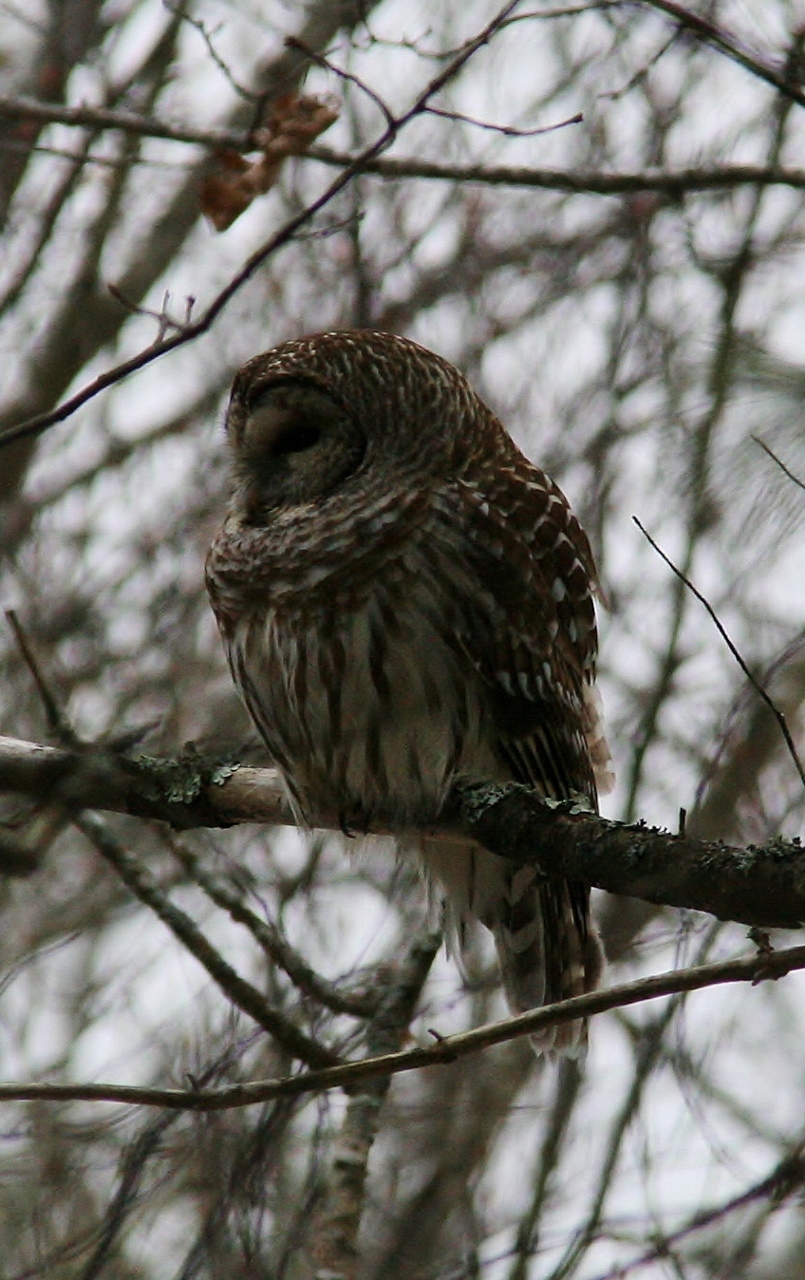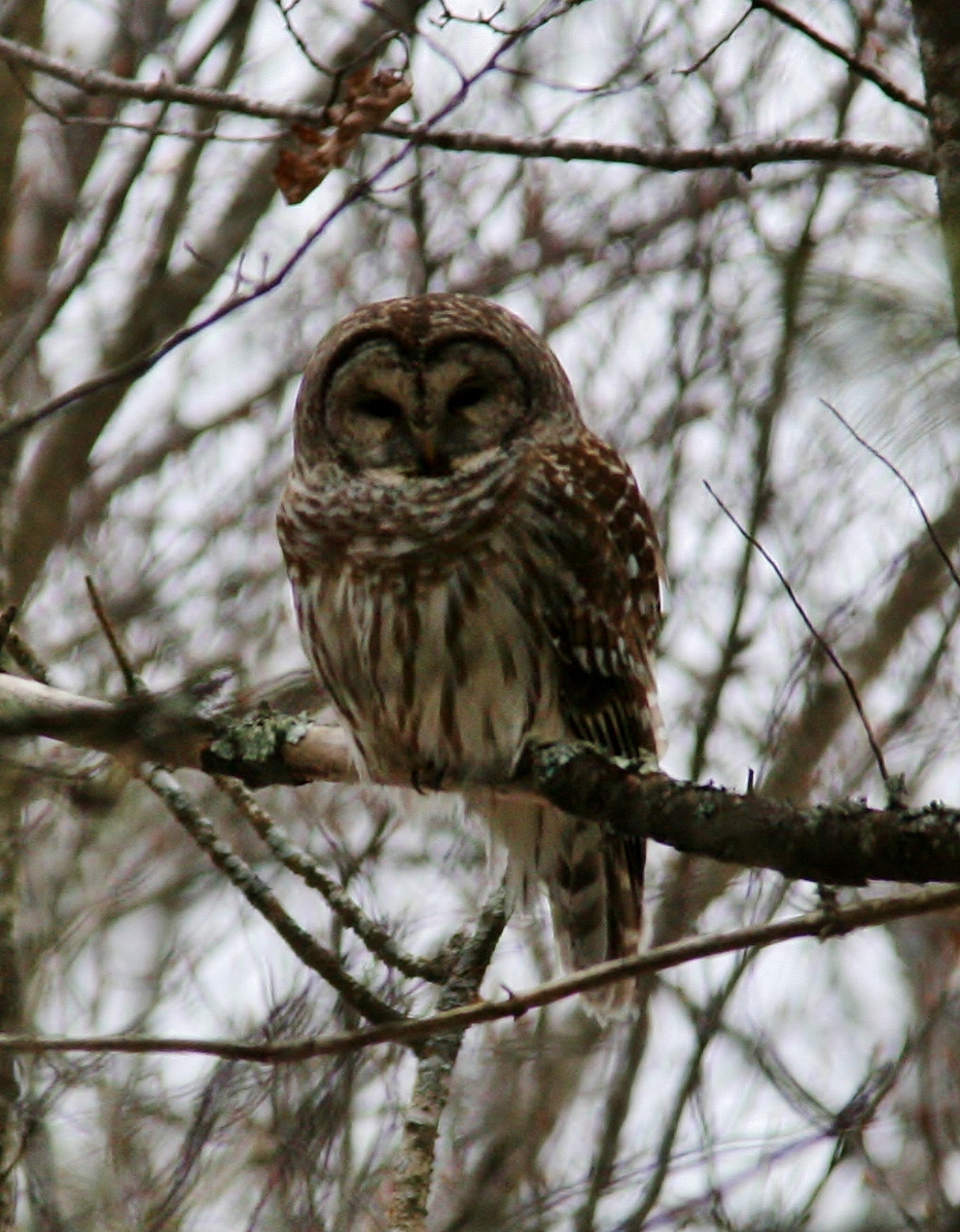 Isn't he gorgeous!!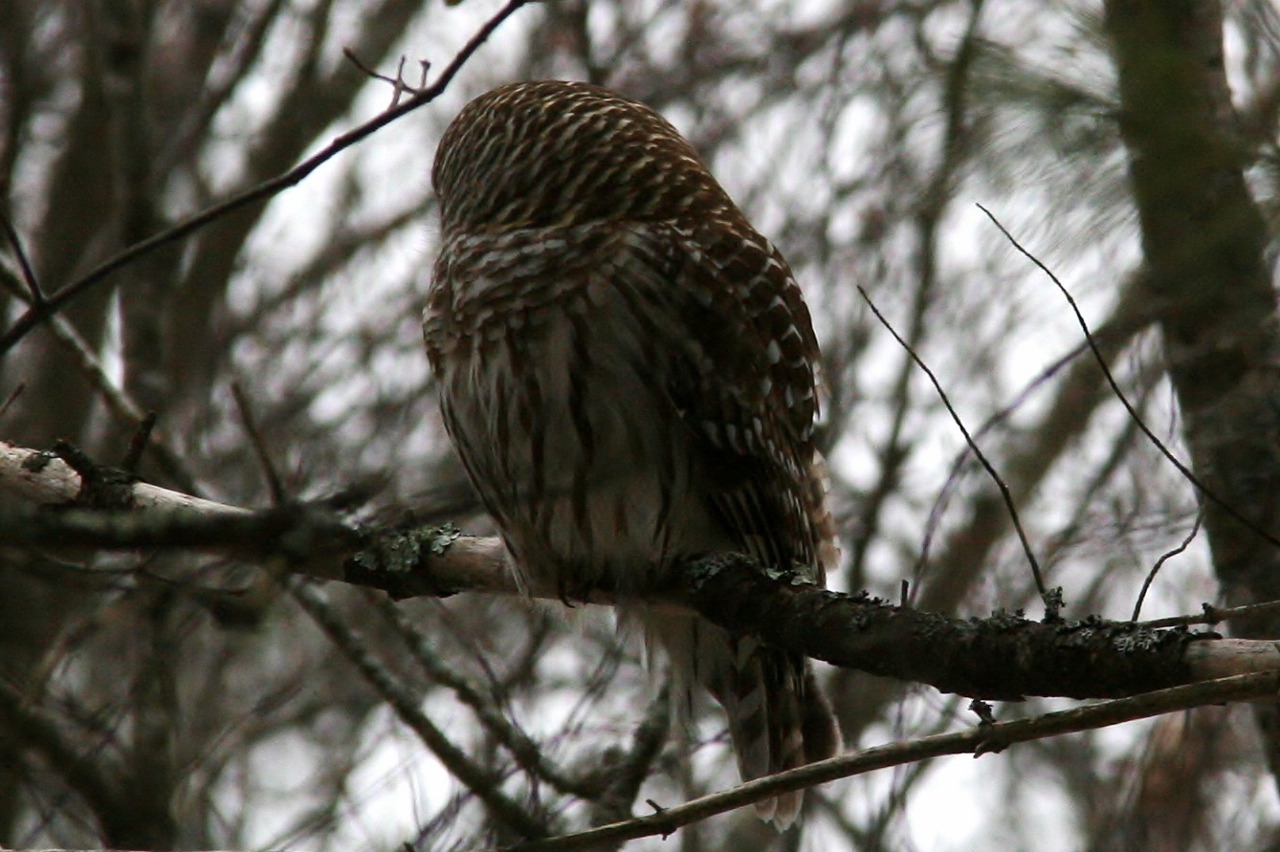 I met David at the house door with a huge grin!  I couldn't believe my luck!  I must have taken forty pictures!
As we sipped coffee and I told David of my travels, I popped the trail camera card into my laptop.  To my surprise, this is what I found . . .
Here's the den I've been watching.  I think it's home to a fisher . . . or that's what past photos, (not very clear because the camera was further away) have indicated.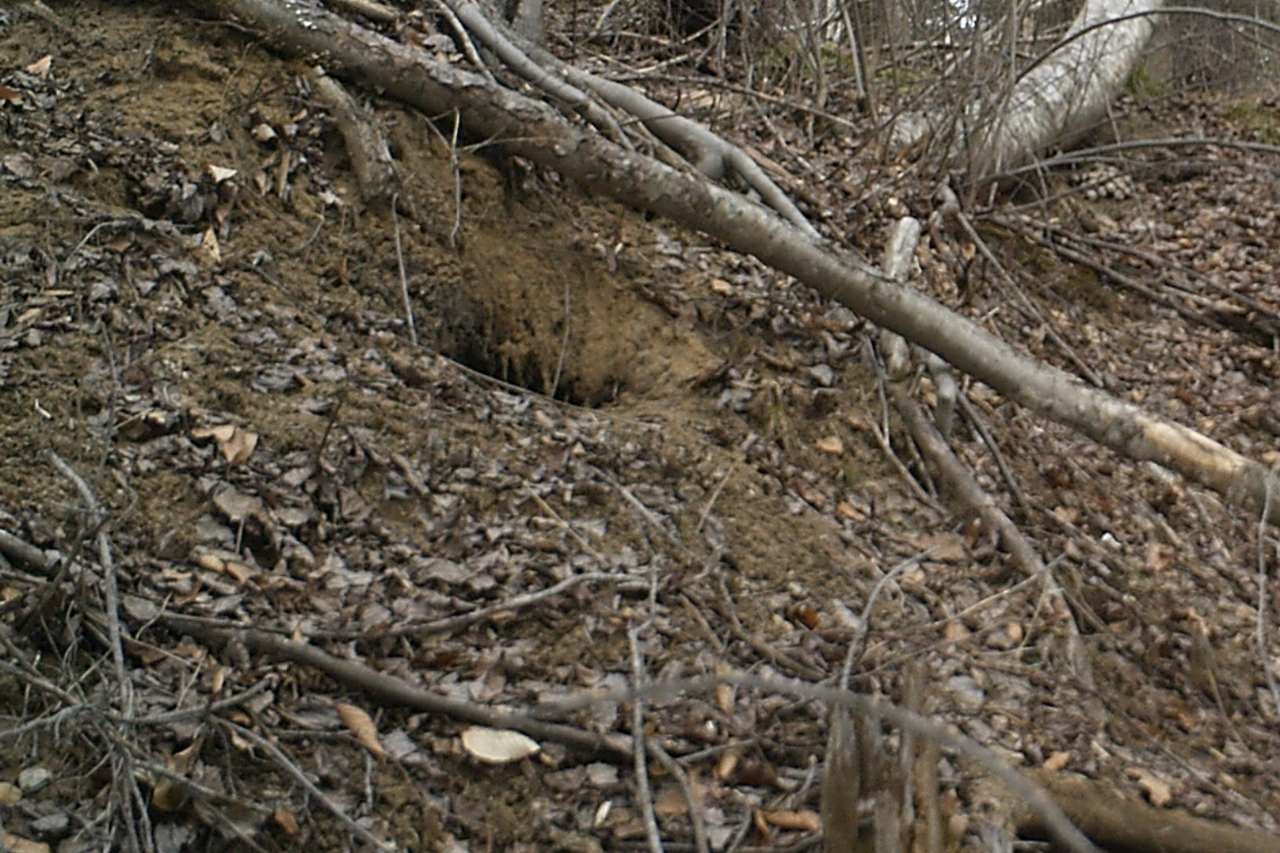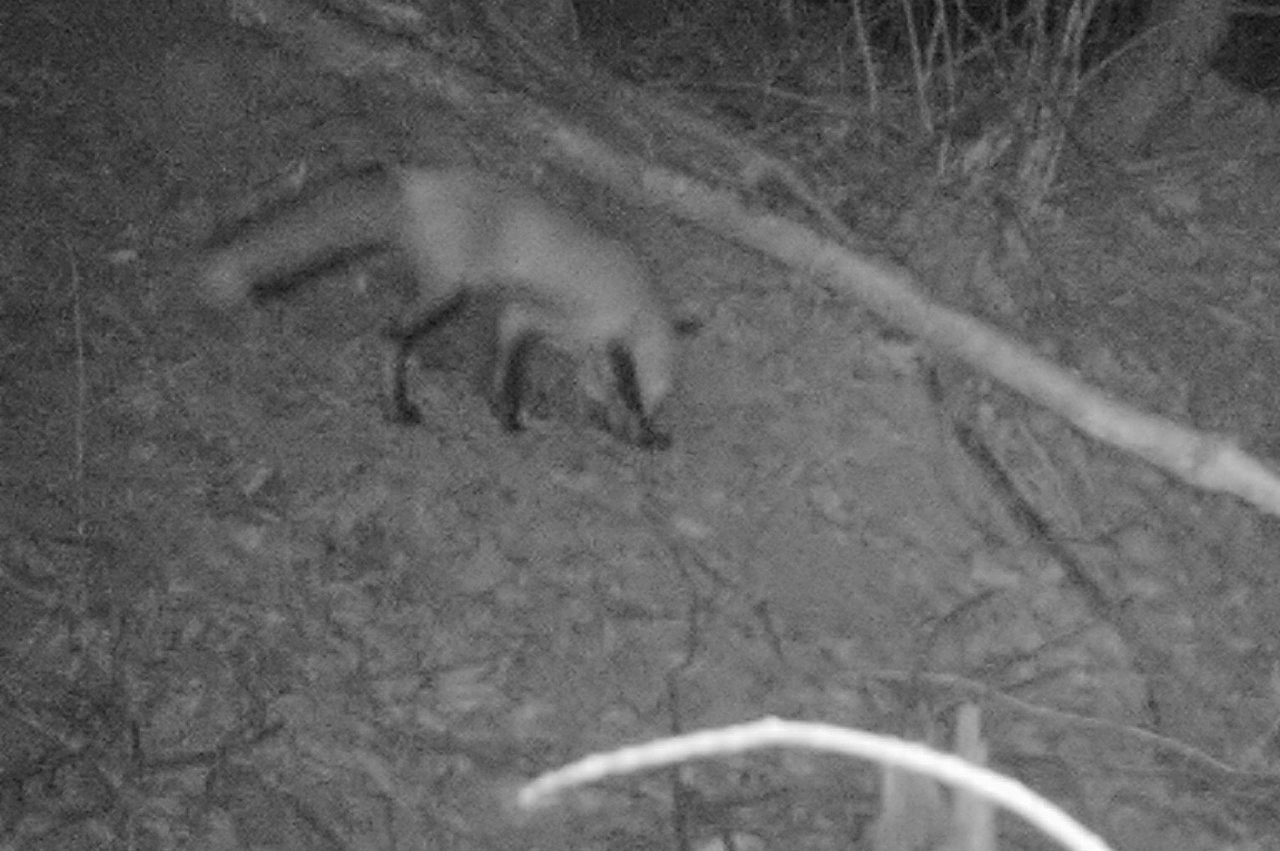 Obviously, this fox is interested in the den too!  There's six photos total of him around the hole, but not going in.  I think he's stalking whatever lives there.  I've left the camera in place, and time will tell.
I feel so fortunate to be able to wander my property and study great animals, such as these.  I will never take it for granted . . .