I'm very late in posting this loon report on the blog, but there will be no loon chicks this year.
Sigh.
Just before the 4th of July, while I was on the lake, I watched both loons swimming and diving together for over an hour.   Neither one got on the nest.
And two days after that, when I paddled out, I saw four loons socializing.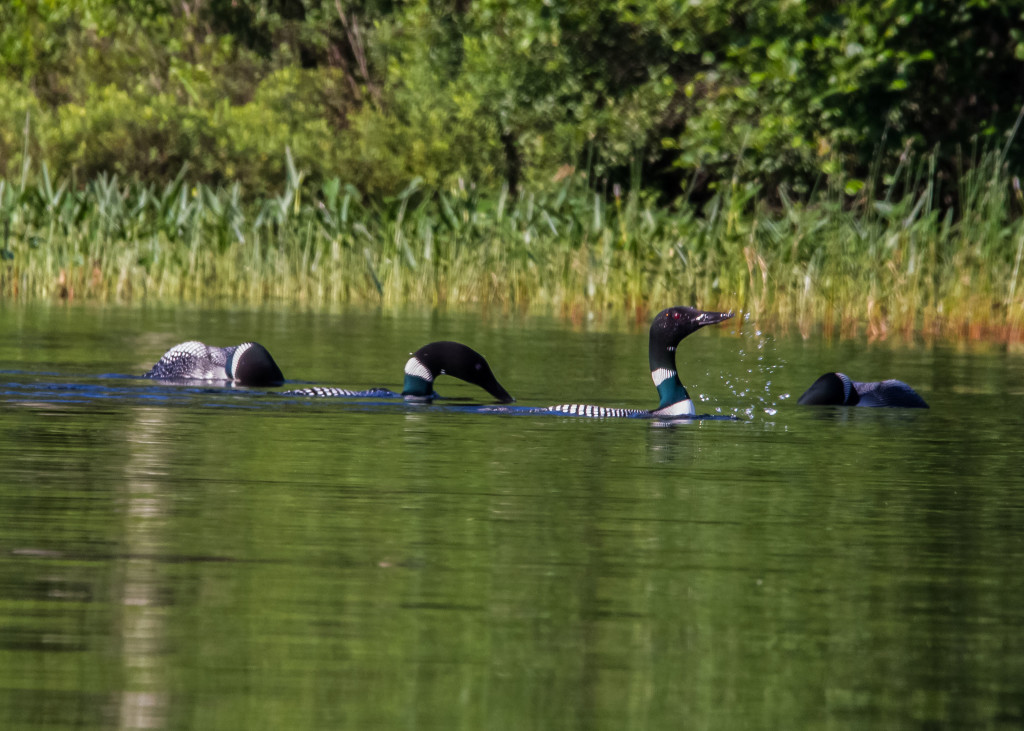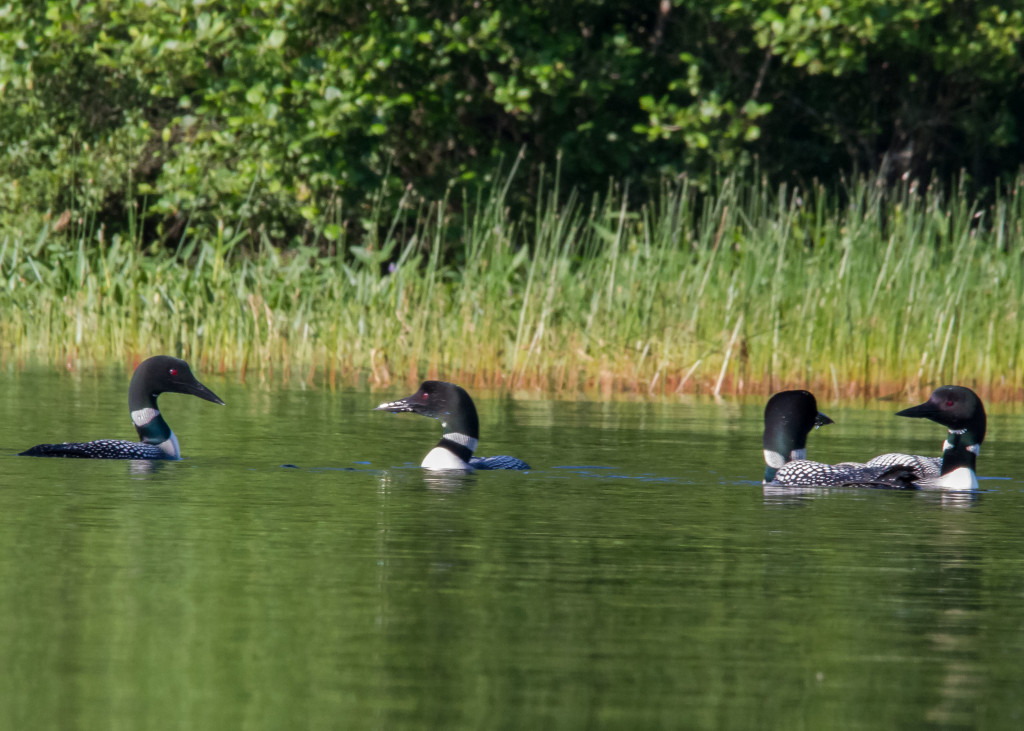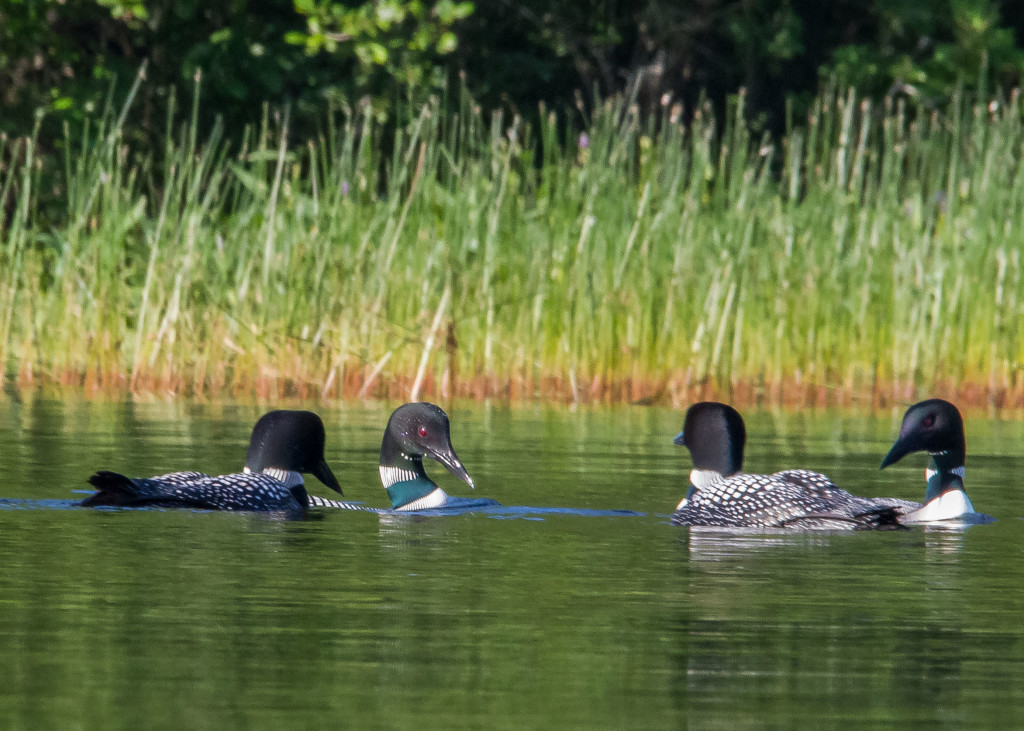 Loons who do not have chicks to raise, or have had nests fail, gather together to socialize.  Seeing these four so close to the nest site, should have reaffirmed for me that my loons were done trying.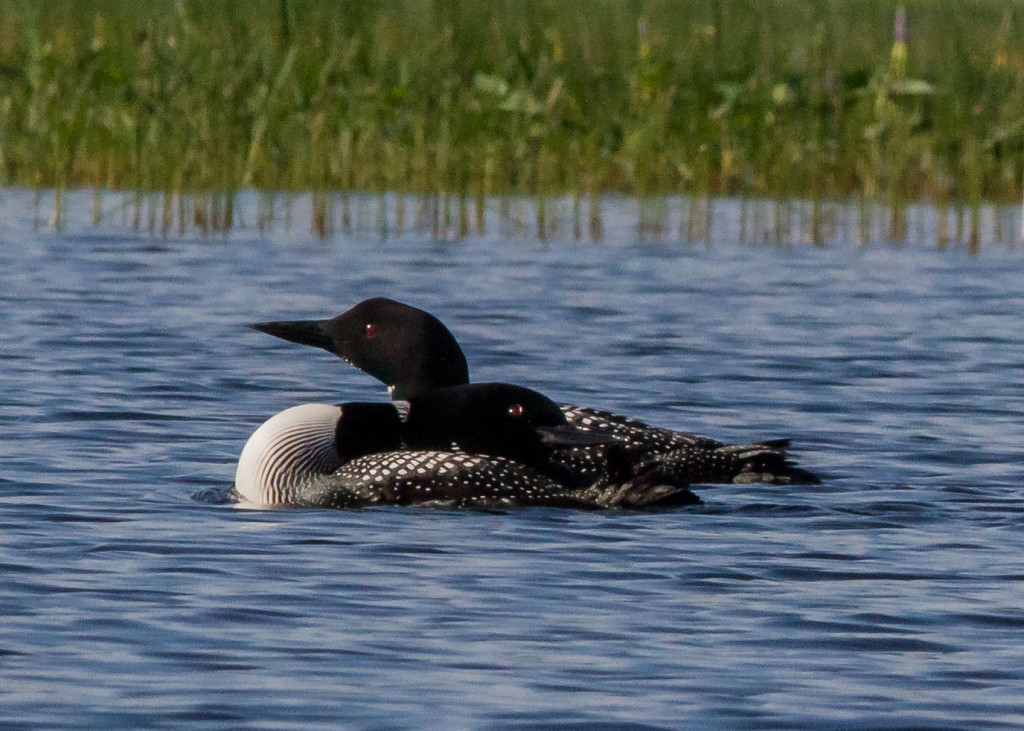 But I'm a romantic.  A die hard optimist.  So I paddled to the spot where they raised their chick last year in hopes the egg had hatched and no one had noticed yet. The four trailed behind me as I went.  When I reached the spot, they went ahead of me to meet up with a fifth loon.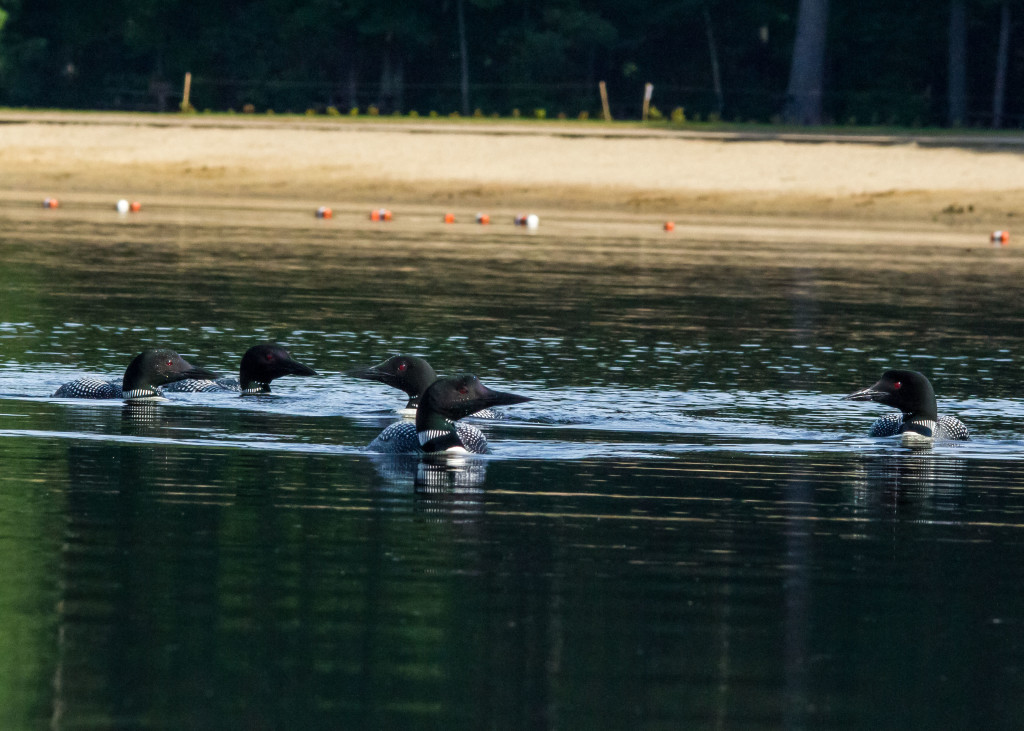 There was no chick in sight.  All five seemed happy to be together.
Even I had to admit it was time to call it.
Our eagle chick is thriving though! The adults drop off food now and again.  He calls out for attention quite often too.  I haven't had a chance to personally check on him since the sixth of this month, but when I was last down there, he was branching to the branches over his head.   I haven't heard a report of him leaving the aerie yet, though.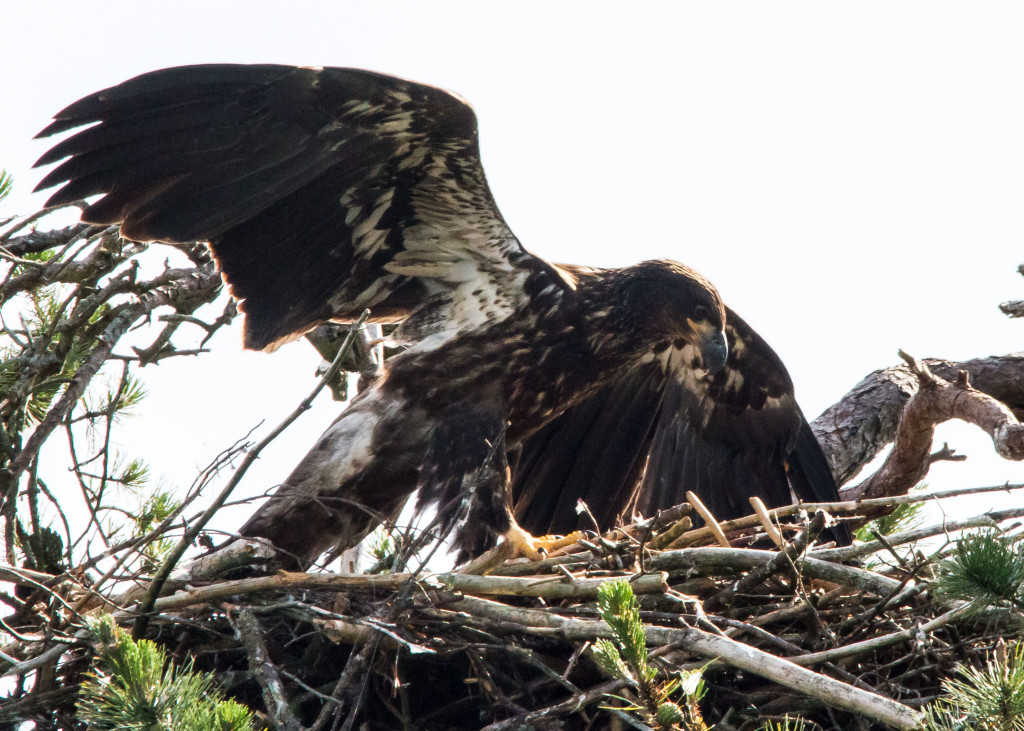 Now that the 4th of July camping week has passed, and we've all settled into a routine here at Poland Spring Campground, I hope to get out on the lake more often.  My goal is to catch beavers working on their hut . . . or to photograph the doe who walks through a section of the campground at dusk.
So many wildlife photo opportunities, so little time!