I have a copy of Cooper and Packrat signed by not just little 'ol me . . .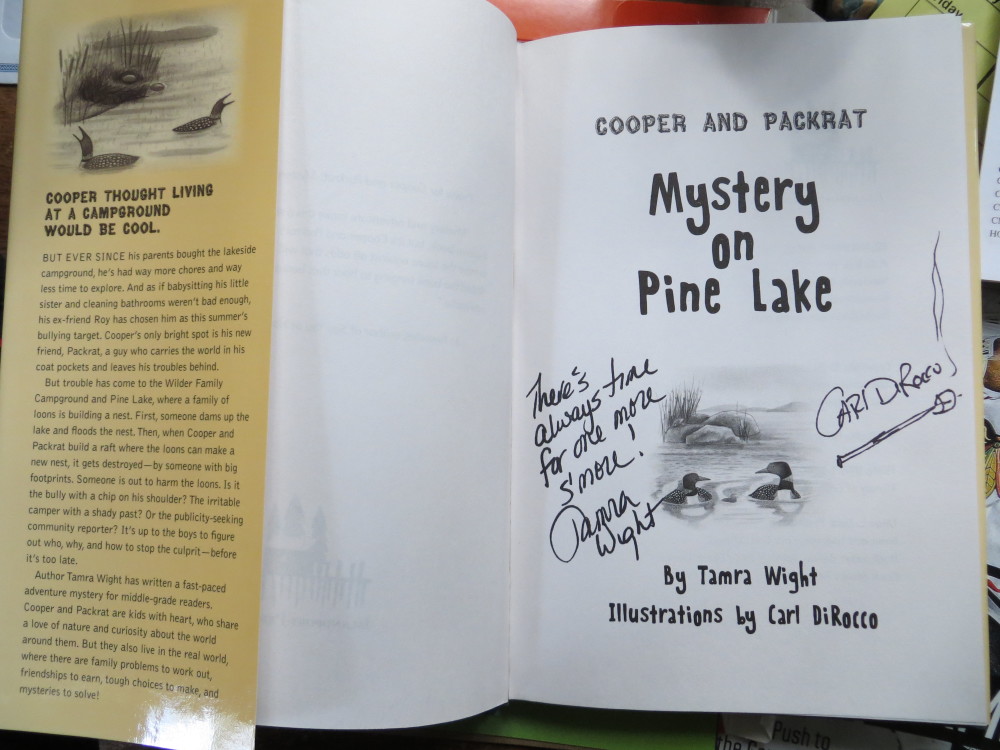 . . .  but by the amazing Carl DiRocco too!
I'm looking to add it to somebody's bookshelf!   All you have to do to put your name in the basket, is to:
1) Share this blog post link on your Facebook wall (you can share the Facebook announcement from my Tamra Wight-Children's Author wall, if it's easier)
and
2) Reply to this blog post with your ultimate combination of s'more ingredients
Is it chocolate graham crackers, a marshmallow, and a York Peppermint Patty?
How about cinnamon grahams, with a chocolate marshmallow and a Reeses Peanut Butter Cup?
Three grahams and two marshmallows?
Or perhaps you find it hard to resist a  classic s'more?
Do you like a cold marshmallow between the layers?  Or a warm, drippy, gooey one to melt the chocolate?
On October 4th, names on the replies posted below will be thrown into a basket and shaken up.  The winning name will be chosen by a slightly sticky marshmallow.
The deadline for entry is Thursday, October 3rd . . . midnight . . . my time.