Memorial Day Weekend in the campground was a blast!  All 132 sites were filled  and you can't complain about the weather this year either!  Many of my campers had seen or heard about the loon and eagle photos, so they stopped in the chat about them and get an update.  Those who know me best asked about my writing. I even sold a couple copies of The Three Grumpies.
Then there's school.  With only two weeks left, students have become . . . well . . . silly and they have . . . um . . . high energy . . . to say the least.   Trying to keep them on task to finish out the lesson plans takes  every ounce of creativity Ms. Shanning and I have.  Wiiiiith, perhaps, a certain amount of bribery thrown in for good measure too.
Honestly though, I secretly sympathize with them.  After last weekend's gorgeous weather, I'd much rather be down at the lake studying the eagle triplets and taking photos like these . . .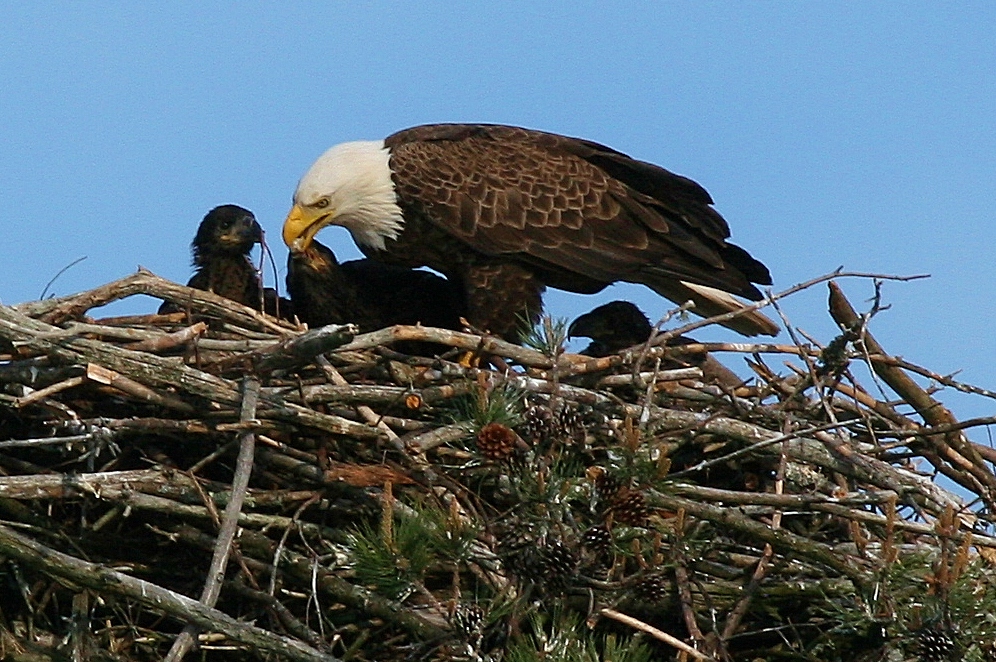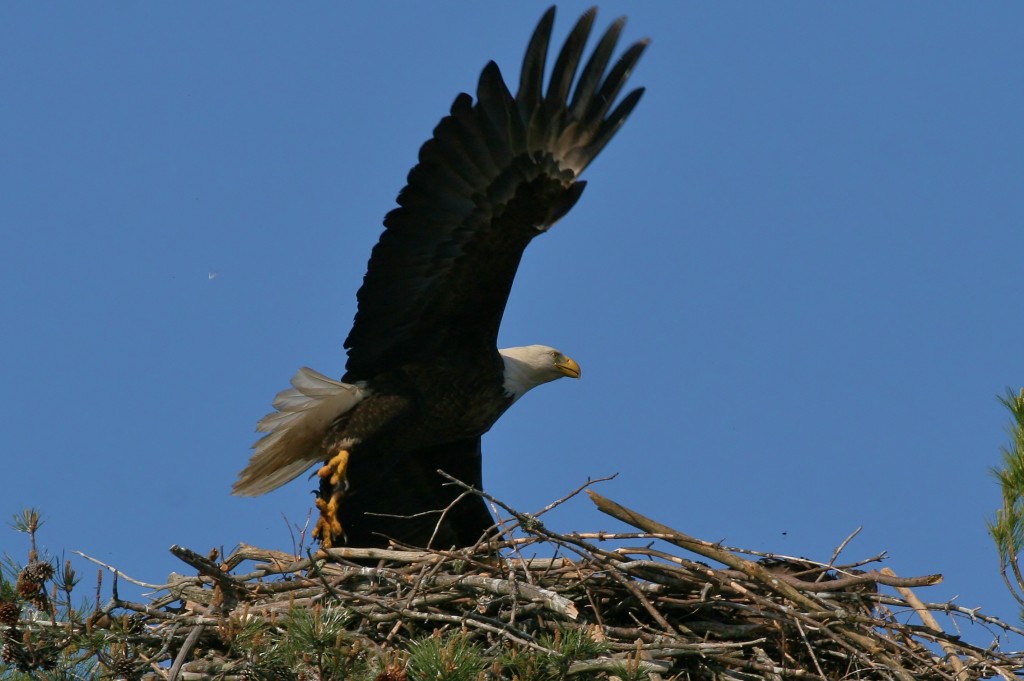 but I suspect the two weeks will fly by and I'll be lakeside before I know it.
I found time last Monday to plant most of my flowers, as well as some cuke, tomato, pepper, pumpkin and sunflower seedlings.  The campground entrance never looks just right, until I throw splashes of color along it's edges. I have to say, all that digging, stretching and bending felt good too.
This weekend, a few members of my critique group are staying here at the campground to  write and share their work.  I can't wait to join them!   I want to get back to Lillie's story,  too.  Over the last few weeks I've jotted notes here and there whenever I've thought of them.  It's time to put them all together and see where her story leads me.