I was staring out my back window, sipping coffee, when an adult fox wandered through our campground maintenance area.  I set my coffee cup down so hard, liquid sloshed over the sides onto the table.
"Quick! I need my camera! Where'd I put it?" I cried, running from the campground desk to my writing closet and back again.
"I didn't have it last," my husband teased. He never has it, actually.
Eventually I found the camera, and sighed with relief to find the fox still there. Which in itself was a little surprising, because we don't see them often and when we do, they're passing through.
Turns out, this one was doing more than passing through.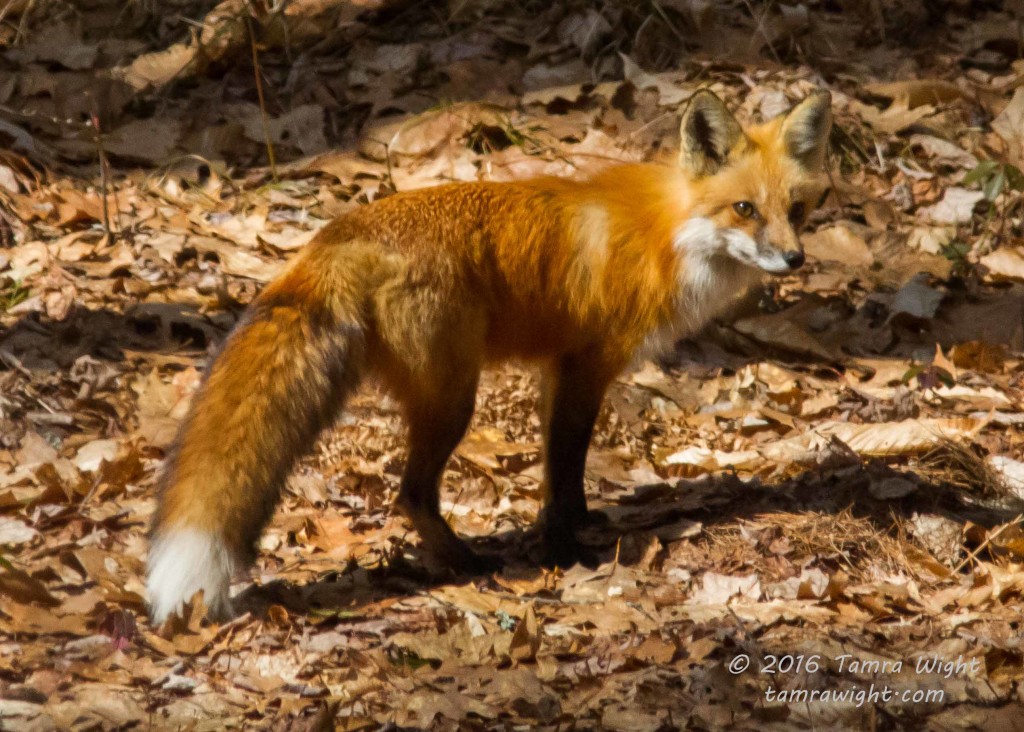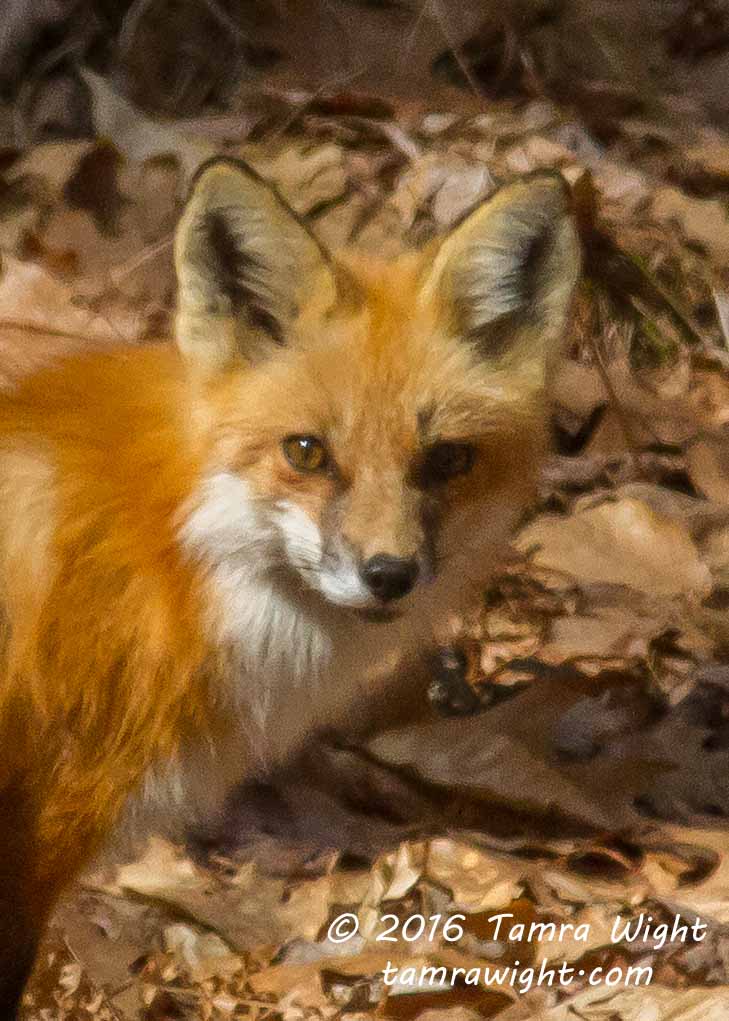 It was collecting a cache.  Stored food – hidden days, weeks or even months before.
I slowly, slowly, slowly, opened my window, which was three stories up from the fox's location.   It looked up, but when I stilled, it went right back to searching.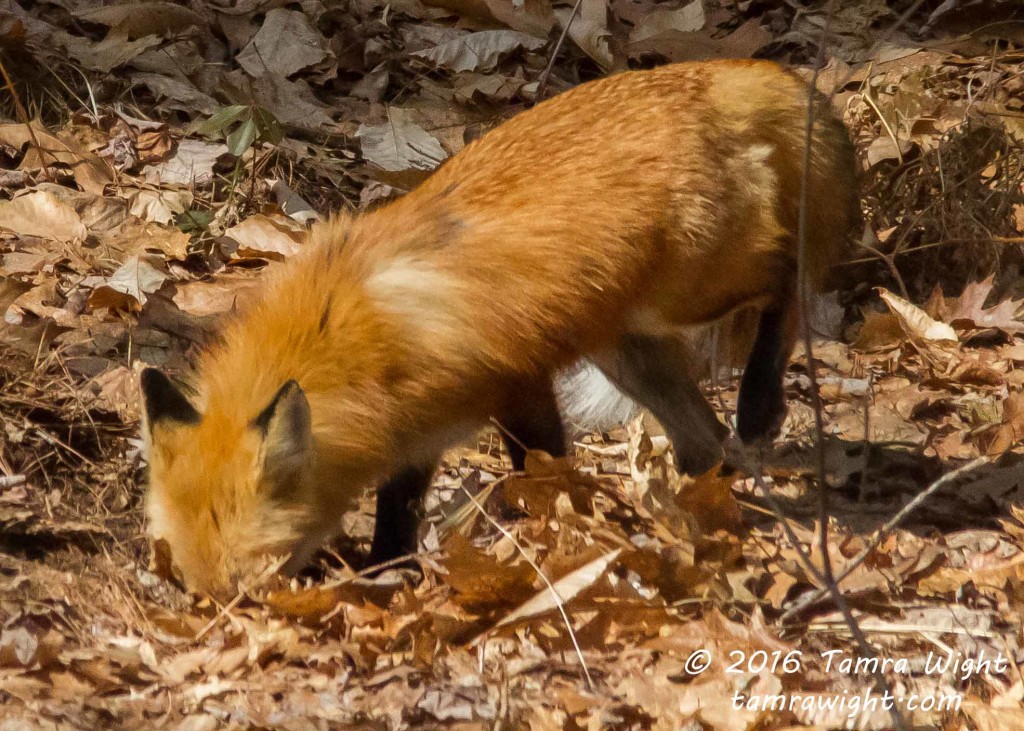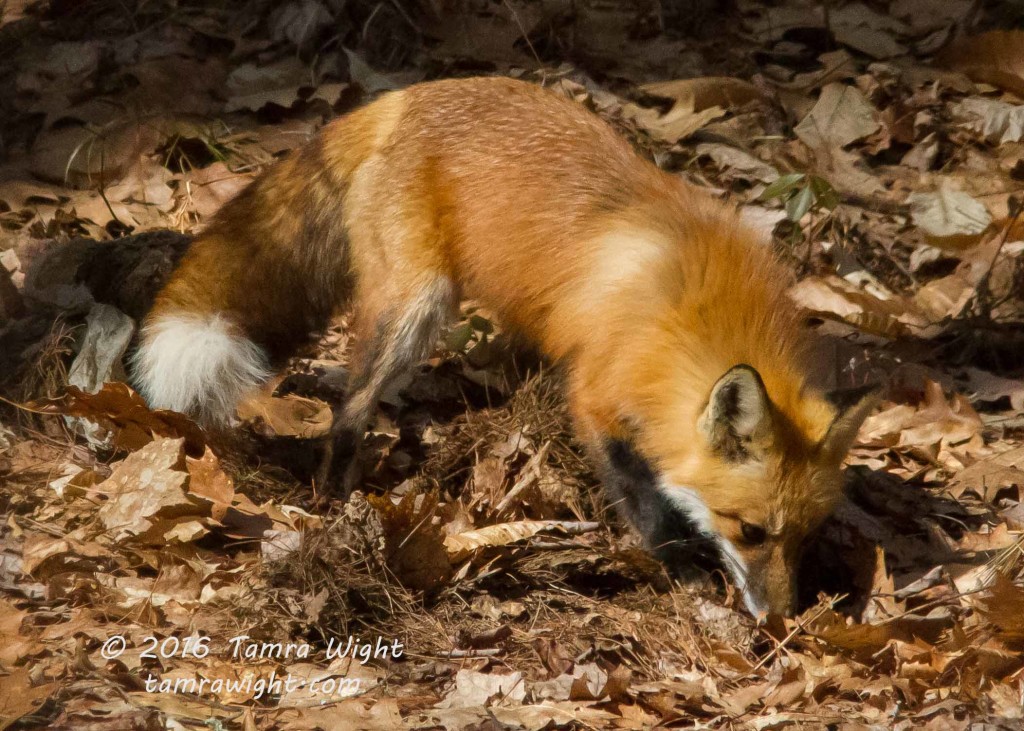 Eventually, it found its prize and pulled it from the earth.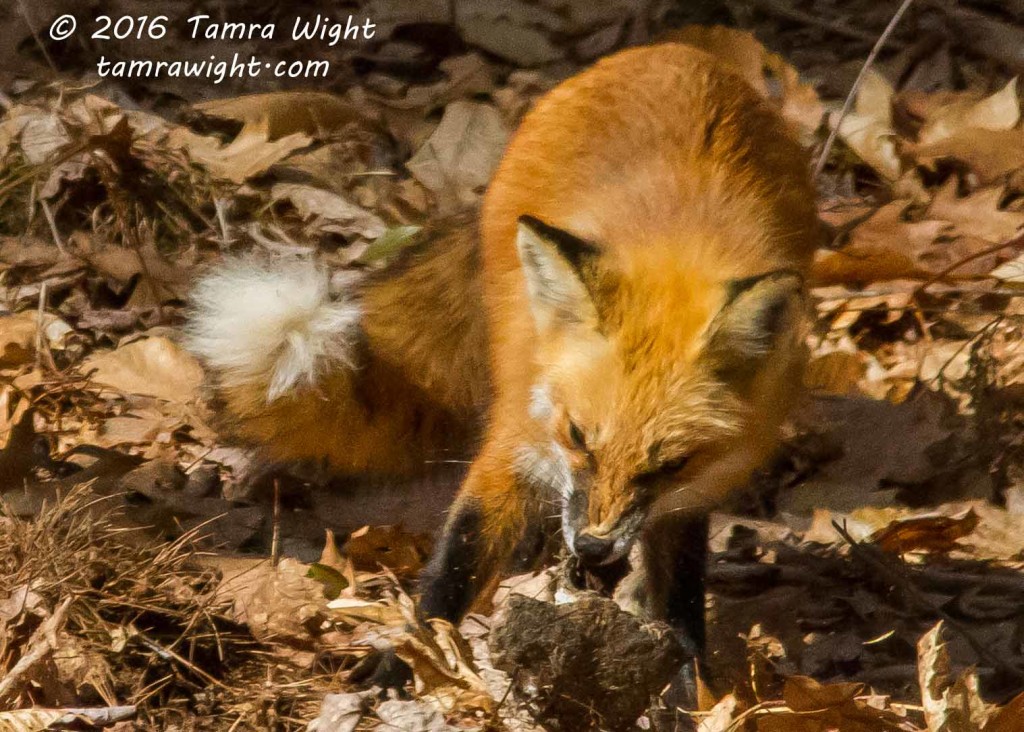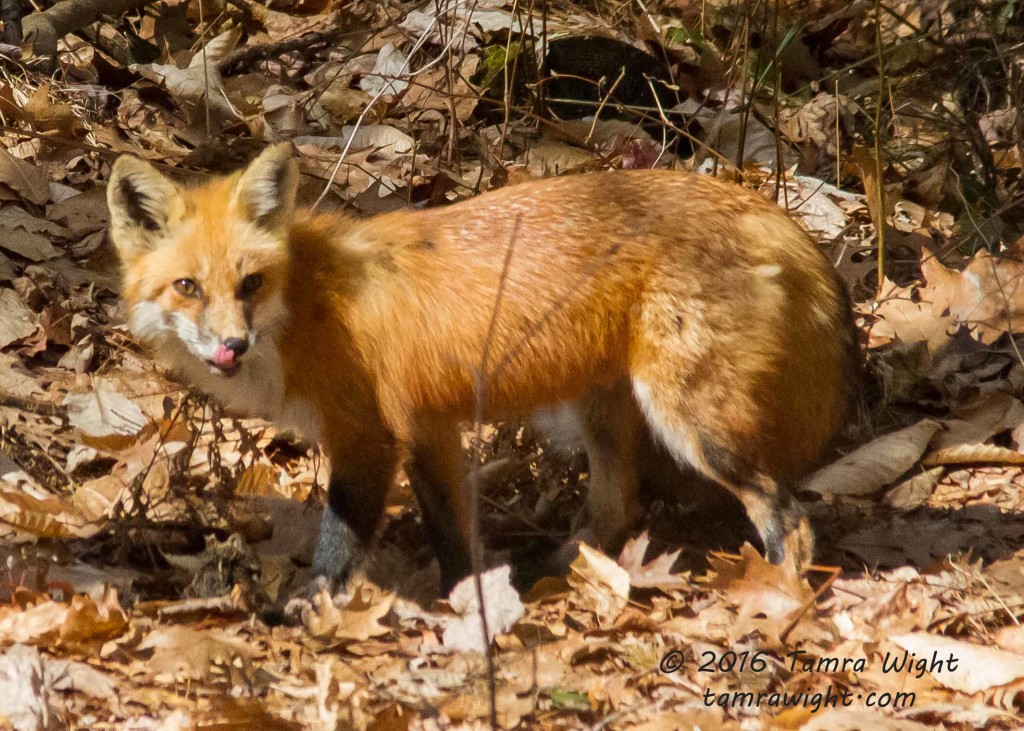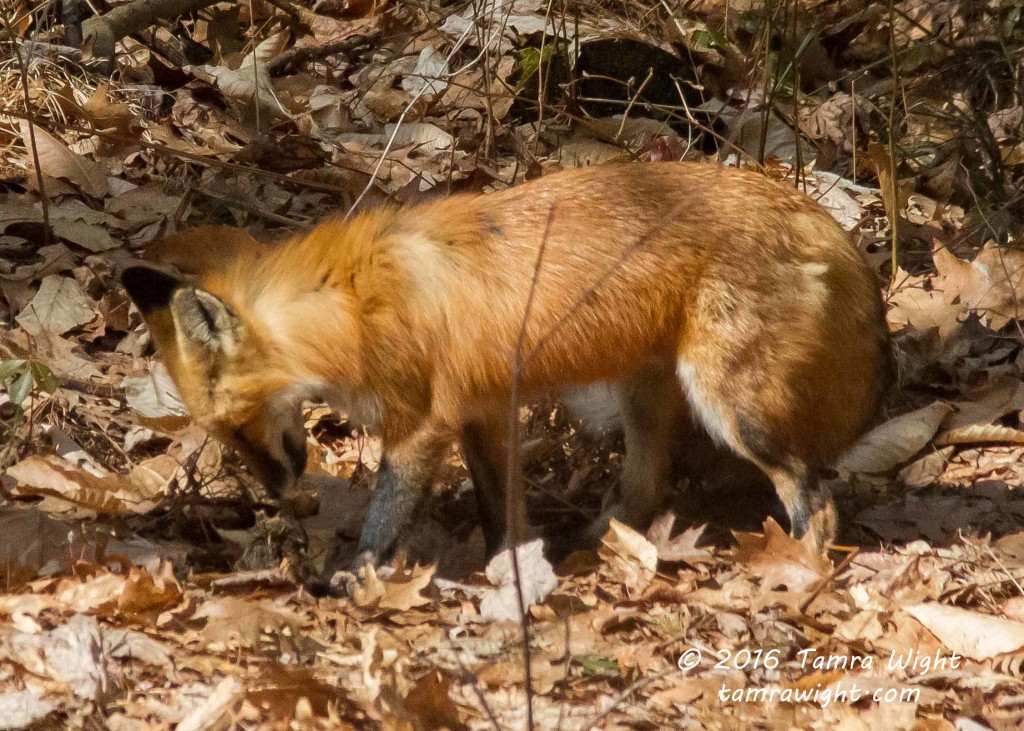 Then chomped on it for awhile.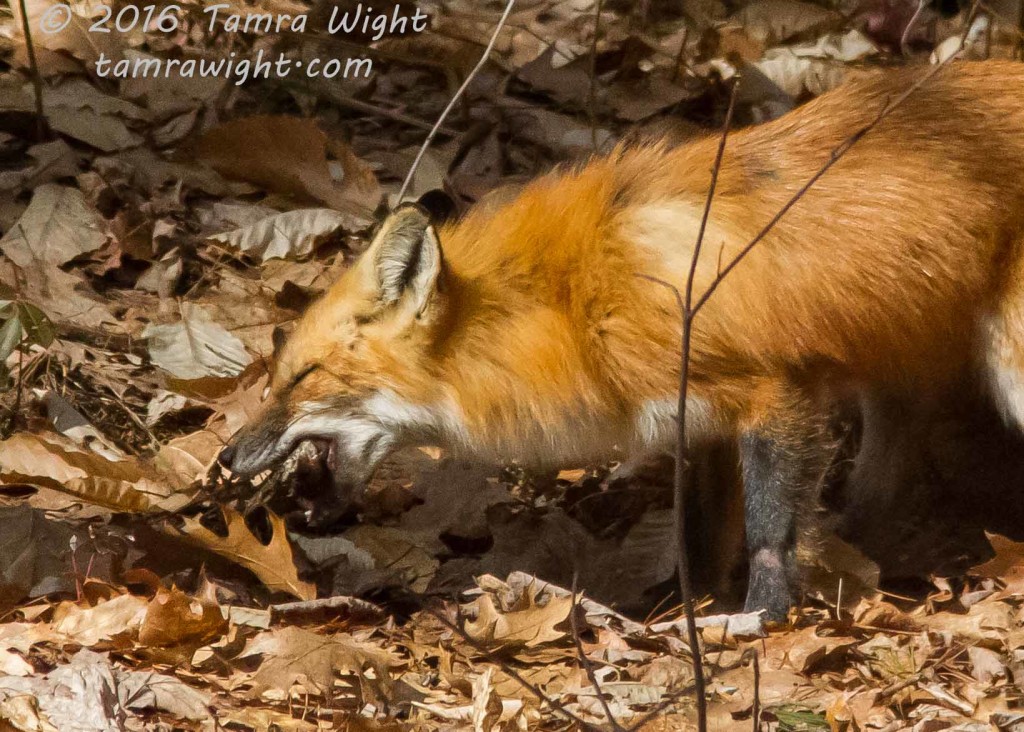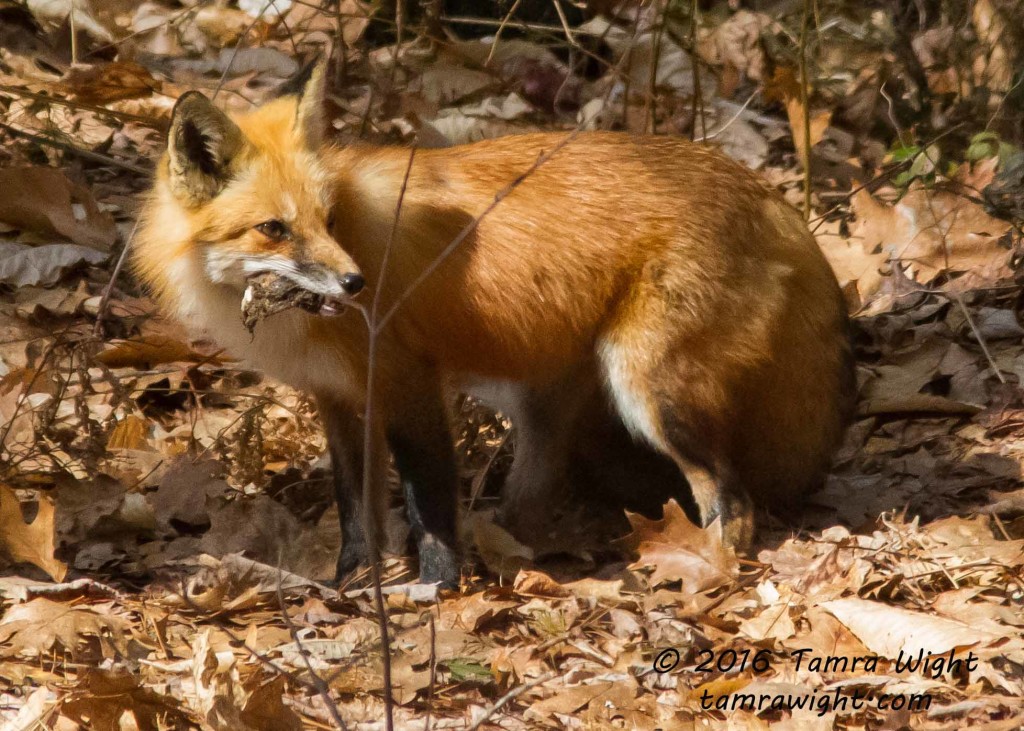 I took photo after photo after photo!  It was gorgeous. And a learning experience for me.   I'd written about foxes and their caches in Mystery of the Missing Fox, but had never seen it first-hand.
More importantly, I believe its being so close to the house, is that perhaps the kits have been born.  My trail camera should show me in mid-April, when the first kit emerges from the den into the sunlight.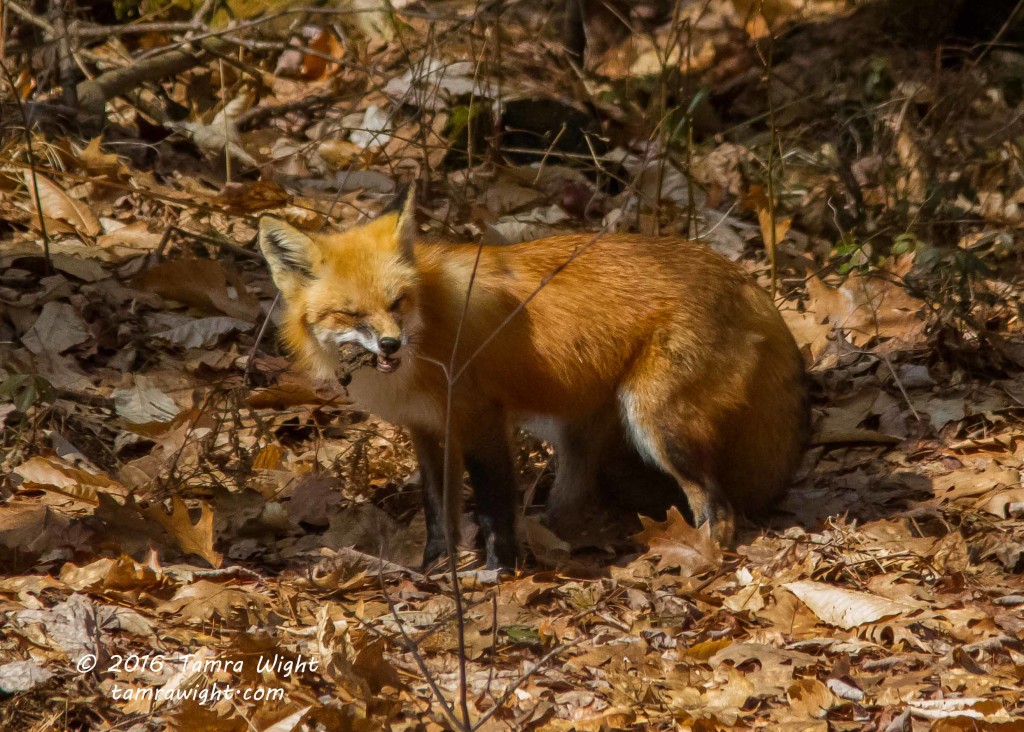 Once the cache was eaten, this adult didn't stay long.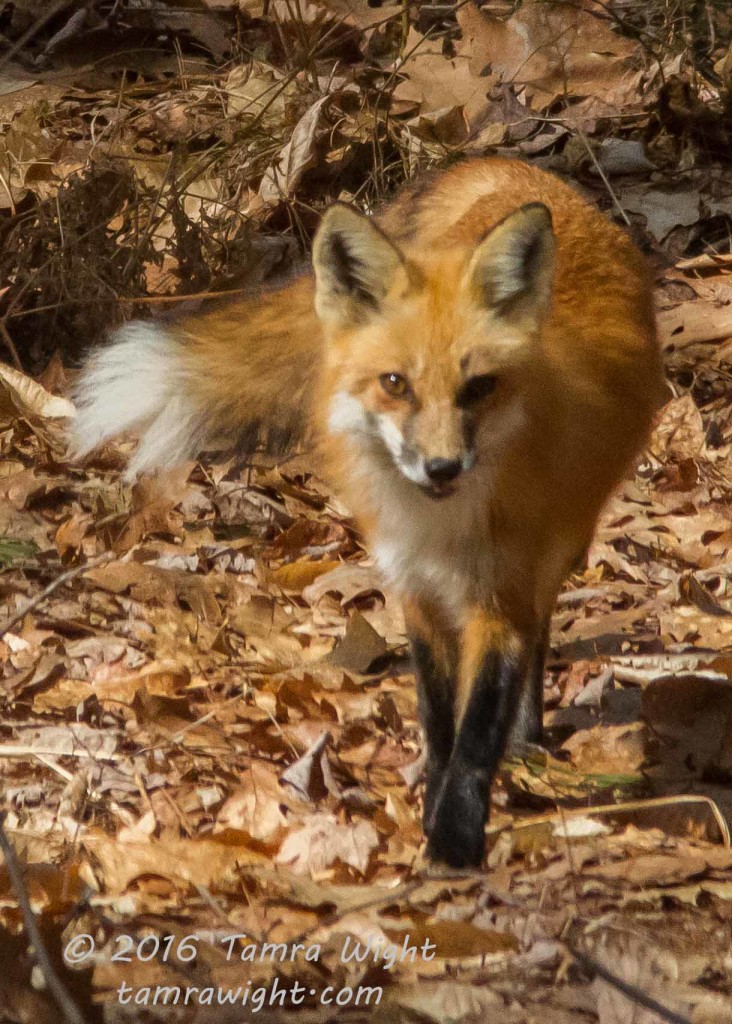 It continued on its way, back toward the den.
I'm so glad I saw it, when I did.